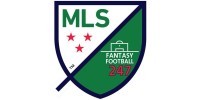 THIS WEEKS DEADLINE IS SATURDAY 18th MARCH AT 6pm UK TIME
GW2 was the round when the scores actually started to 'count'. Well, unless you were in H2H leagues – because those scores stayed in place from the first round. But the classic scoring reset itself. Listen folks, this is the MLS. If you're participating and you're active in the league and the game, you just have to accept that some things are going to be a bit off. There's no other way around it.
All in all though, GW2 was a fun week to watch. Even though the league says there's no way that they could do a winter schedule like everybody else in the world, we had a snow game in Minnesota that was so unique and had so much scoring that the league couldn't stop gushing about how great it was. We also had a good deal of that 'parity' the league loves so much. Teams like Houston and Chicago look good now all of a sudden, so the theme of 'any team has a chance' proved true last week. In the same vein, teams like LA and RSL are still winless – so the giants of years gone by have been humbled a bit. All of this makes for good narrative.
Now as we move into GW3, there are people who will want to start to navigate their fantasy teams to fit that narrative – even if it means moving towards a template of sorts. Should you push all in against Minnesota? Should Atlanta and Portland mids be the mainstays of your team? Let's take a pause from the knee-jerking bandwagoners and do a bit of study first.
TO JOIN THE FF247 LEAGUE JUST CLICK HERE OR THE CODE ITSELF IS 1543-573
#1) Bookies' Odds and Analysis
Once again, before we study what the bookies have to say for this week, let's grade how well they did last week. And keep in mind, the more data we get each week means the more data the bookies will get also. So even if some of their lines seem a bit shaky at first, just know that they'll correct their mistakes well before the average fantasy player.
What they got right in GW2:
Chicago over RSL was probably their pick of the week. Chicago not only got the easy win, but they got the clean sheet as well. RSL are still scoreless this year and their dismal price pregame looks justified now. NYRB beat Colorado in expected fashion, and the bookies were right to price the over/under the same both ways. They knew one thing for sure, and that was that the Red Bulls would win – the 1-0 scoreline though was probably just as likely as a 3-0 scoreline at the end of the day. Being priced nearly the same, nobody should be surprised that Philly and Toronto played to a draw, though the goal count was a bit unexpected. Houston and San Jose also pulled their weight and justified their prices, whilst SKC and Dallas played to their anticipated draw. And NYC exceeded all expectations and won comfortably 4-0, paying off on spread and the over with ease.
What they got wrong in GW2:
Montreal were just slight favourites over Seattle, but the fact that Seattle tied it up at the end means this was more of a miss than anything else, but only slightly so. Really, there were only two big misses this weekend on the part of the bookmakers: LA v POR and MN v ATL. Atlanta beat Minnesota by the score of 6-1, and it probably could've been worse. Really, the bookies didn't miss on this game because of favouring one team over the other, they just didn't have any degree of confidence for either side in this game, and I said as much last week. Turns out, Atlanta were built to play in the snow. Who knew?
And the biggest miss of the weekend was really in LA. Portland were huge underdogs for that game, and weren't given any chance of winning. Even though the scoreline was 1-0, Portland, by rights, should have lost (at least according to the prices). Now, LA being given a red card and having their star player subbed out at half with injury didn't help – but I wouldn't expect to see Portland nearly so unfavoured again for some time. Once again though, the bookies really missed on just two games – and considering the games they hit, they still get a high grade for last week.
American Betting Lines Explained:
It's come to my attention that not everybody knows how to use American betting lines – and that includes many Americans. So I'll be including this at the top of this section from now on for quick reference. Hopefully, once you understand how the lines work, you'll be as excited about seeing hugely favoured prices as I am.
The American betting lines work best when you think of things with a $100 base wager on underdogs, and a $100 return on favourites. For example, if you see a team is priced +180, that means that if you bet $100, you will win $180 profit. Conversely, if you see a team is priced at -180, that means that you would have to bet $180 to win $100 profit. Teams that are priced at anything more than +200 or -200 are considered to be big underdogs or favourites, respectively.
Also, keep in mind that when you see both sides of a bet priced right around -110, that means that the house has no favourite, and they're just looking to make money on both sides. Hopefully this helps you navigate finding the best value on the board for your fantasy team. After all, if the bookies price a team at +350, they're not going to be thrilled at having to pay out $350 for every $100 bet, so you can typically safely assume that any team priced that way will be a bust.
This week's line breakdowns:

NYC (H) v Montreal (A): NYC are getting a lot of love again this week. Their -115 price might not seem like a great deal, but Montreal getting priced at +295 is a telling sign that the money is only expected to flow one way in this matchup. As the bets come in, I'd expect NYC to continue to drop into a more heavily favoured payout. Also, this is one of three games this week that has an over/under of 3 goals. The over is paying -120 with the under at EVEN money. Even if Piatti and company get a goal, it looks like the lion's share of the tally will be headed NYC's way.
Atlanta (H) v Chicago (A): Chicago have yet to be beaten to start the year, but away against Atlanta they're being given the underdog price of +295. Atlanta are getting a pretty standard -110, and that's probably fair. The over/under is set at 2.5 goals with the over being more favoured at a -140 price (under comes in at +110). Reading the tea leaves on this one, it looks like the bookies are expecting a 2-1 or 3-1 victory for Atlanta.
Vancouver (H) v Toronto (A): Toronto don't have Giovinco, and they don't yet have any wins come to think of it. But what they do have is a pair of draws on the year – and it looks like the bookies almost think they're likely to get a third. Vancouver are being priced at +140 with Toronto at +195, and when you see both sides of the equation paying very positive money, you tend to think the draw is the most likely of the outcomes. And it's not hard to see why here. Vancouver played away to Tigres midweek in CCL, and they didn't look good doing it. Toronto are playing without their star man, but they have Altidore trying to be a star, and he doesn't look good doing it. A draw is fair in this case. The over/under is set at 2.5 goals with the under being the slight favourite at -125 (over priced at EVEN money).
DC (H) v Columbus (A): This game's lines show the power of the home team in the MLS. DC, even though they haven't scored a goal yet this year, are being priced as the favourites with a +115 line. Columbus, a team that has actually scored in each of their games, is being given the underdog price of +230. Is there travel involved that could sway this? Sure. But I guess this is really more of an indictment against the two teams defences more than anything else – and the home team is given the nod in a shootout. Of the 360 combined minutes these two teams have played, they've only put forth 2 goals total. But in those same 360 combined minutes, they've allowed a total of 8 goals (4 goals on each side). So yeah…this is the second of the three games with a 3 goal over/under line (over pays +115, under -140), and it really has nothing to do with the offences here. The bookies are banking on these defences just gifting goals to the opposition's mediocre offence. The main takeaway here is that you might find a nifty differential pick from one of these two teams to luck into some goals for you.
Orlando (H) v Philadelphia (A): Orlando are being given a favourite rating here of +105, and Philly are being given just a standard underdog rate of +250. This is the third game with a 3 goal over/under line this weekend (over +105, under -130), so there should be some goals to go around. If nothing else, Orlando should be fresh after their game was cancelled due to weather last week, but will that rest result in renewed energy or a bit of rust to shake off? Nothing about the lines in this game excite me either way without more game data to compare it to. But the bookies are smarter than I am, and if you fancy Orlando this weekend, the bookies are giving you the green light here.
Dallas (H) v New England (A): Dallas used their best squad midweek to beat my beloved Pachuca 2-1 (don't worry, Pachuca are just toying with them), so there will be tired legs in the Dallas camp. The interesting thing about this game is that New England are coming in off a bye last week (weather) and will undoubtedly be the team with more in the tank. Dallas may be tired, but they're match fit, and they're playing as a unit. So it's no surprise that they've been given a favoured rating of -150. New England may be rested, but they're absolute rubbish top to bottom, so they've been given a huge underdog price of +400. The over/under is priced the same on both sides with -110, but whether or not Dallas win by 1-0 or 3-0, they're expected to win regardless.
SKC (H) v San Jose (A): It might be fair to say that SKC are huge favourites in this game with their -130 rating, especially when you consider that San Jose have been given a +370. Again, the home team price trumps all else sometimes, even when it is seemingly nonsense. SKC haven't scored a goal yet this year, but they haven't conceded either (two nil-nil draws must be so much fun to watch on TV). San Jose have won both of their games this year, but they looked like they need the luck of a red card against their opponent in their last match to pull out the victory. The over/under is set at 2.5 goals here with the under being set at -125 (over pays +105). So even though SKC are priced to win, it looks like the bookies are expecting a thrilling 1-0 or 2-0 victory here. But hey, I'm sure the SKC coach will yell a lot, and with his cool flat-top hair cut, you know he really means it when he screams at people. So that's at least fun to watch.
Colorado (H) v Minnesota (A): Well, it's finally happened. The bookies have two games worth of data on Minnesota and the verdict is in. To date, the single worst price we've seen yet on an MLS team this year has been given to Minnesota on the road this week. Minnesota are being given a +550 win this match. And I have to say, even I'm surprised they went that extreme. Colorado have been given a very favourable -205 rating, and that's with losing their best defender for the foreseeable future. The over/under is set at 2.5 goals paying the same both ways at -110, but that's kind of beside the point. Minnesota aren't expected to get anything out of this game, and Colorado should be high on your shopping list.
RSL (H) v LA (A): The battle of the winless teams goes to Salt Lake this week, and RSL are set to be slight favourites. RSL are being given a +115 price with LA getting +235. The over/under is 2.5 goals with the over being a slight underdog at -105 with the over getting -115. Not much to see here, folks. Giovani dos Santos looks to be out this week, and RSL's strikers haven't yet come off vacation. You could maybe sneak in an RSL defender for some variety in the squad, but there's nothing sexy about either of these two teams this week.
Portland (H) v Houston (A): Now this is the game of the week here, and I'm not saying that simply because I'm a Portland fan. Both of these teams have won both of their opening matches, and both of these teams seemingly have a lot to offer in their attack. Even though Portland only won 1-0 against LA last week, they kind of bunkered down after LA went to 10 men and didn't look to adventure out. And really, considering that they didn't win a single road game at all last year, protecting an easy 1-0 lead in their first game on the road this year was probably a priority to quickly snuff out that streak.
Houston, on the other hand, have been scoring in bunches. Last week saw all three of their forward players nab a goal (Torres, Elis, Quioto) and they look absolutely dangerous right now. But this is Houston's first road game of the year, and they've been priced as such.
Portland are favoured at -140 for the round, Houston are dogs at +375. And I thought they'd give Houston a bit more credit than that – I expected to see them around +200 maybe. But they've been give a true underdog price here, and until they win some road games, that's probably fair. The over under for this game is 2.5 goals with the over taking -135 as a favourite (under is -105). So anything in the realm of Portland winning 2-1 or 3-2 comes into play here by the way the lines read.
One thing is for certain though, after Houston's output last week, people will be taking on their offence into their fantasy squads. So leaving them off entirely might not be the best idea if they do manage to break Portland down a bit.
Seattle (H) v NYRB (A): We only have one game on Sunday this week, and it's a good one. Seattle are the favourites, but only just so. They've been given the home team price of +125, but really, it's only because they're the home team. NYRB have been given a +220 rate, and that just shows they're only underdogs because of the travel and the venue, not because of the difference in talent. The over/under is 2.5 goals with the over getting -150 to the under's -110. So there will definitely be goals to go around in this game. Investing in either attack should be fine, leave the defences to the suckers.
#2) Player Picks
The Portland attack at home is going to be bought up pretty quickly – and you're going to have to own some if you want to keep pace with the pack if Portland does well. Diego Valeri is the most obvious choice – but if money is an issue, or if you just feel like being a hipster and being contrarian as a rule, you could throw a curveball and get a combo of Nagbe and Blanco instead of Valeri and Adi. After all, Valeri was just the assist man last week, and Portland have now scored goals through Olum and Chara this year, so they are mixing it up nicely.
The Atlanta duo of Miguel Almiron and Josef Martinez are going to be at the top of many people's lists this week. And given the way the bookies have this one pegged, I think that's probably fair. People should temper their expectations though. It's not like this team is playing Minnesota again. Look for good scores, but realistic scores.
Speaking of Minnesota… you can probably freely buy any and all Colorado defence. But given just how porous the defence of Minnesota is, you might want to look into getting Dominique Badji on the cheap. Badji does have a goal on the year, and given that there isn't a more stark contrast between favourite and underdog this week, you have to expect Colorado to hang a pair here at home.
You should probably have David Villa. Just sayin'.
Finally, given that DC is supposed to have a higher scoring game, try Nick DeLeon at $6.0m. He's cheap, he's getting bonuses and he might be playing against a defence as bad as his own. There could be a surprise score from him this week.

#3) Player picks and captain choices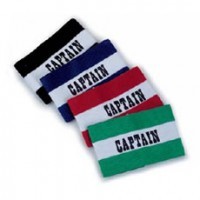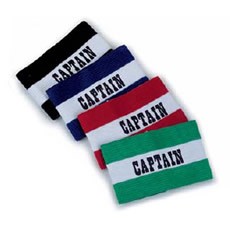 In the order I would captain my team:
David Villa
Diego Valeri
Fanendo Adi
Nicolas Lodeiro
Dom Dwyer (at some point, SKC will score after all)
Don't forget to stop by mlsfantasyboss.com to catch up on their great weekly articles that lead into the deadline.
MLS GW3 Tips Fantasy Major League Soccer This article was written by Guy Sanchez (FootyFantastic)