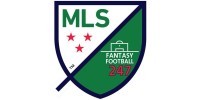 THIS WEEKS DEADLINE IS SATURDAY 25th MARCH AT 6pm UK TIME
This shouldn't be a long article. As a matter of fact, this shouldn't be an article at all.
You see, the MLS just can't help itself. There is a fundamental problem within the hierarchy of the MLS that refuses to conform to certain norms within the footballing world. And it's because of statements like this that will ensure I'll be writing for you all here for years to come instead of ever getting a chance to write a fluff piece on the MLS site.
The major football leagues are on a break this weekend to allow for international duty. England has taken the weekend off. I imagine Germany, Scotland, Spain and the rest followed suit. Even Mexico took a little break. But the MLS? They just couldn't do it fully. They come so close – and yet they're so very far away.
The MLS has given 16 teams a break this week. But that means that 6 teams will still have to play, so we have 3 games to consider for this "round". Bear in mind, the teams that do have to play this weekend aren't going to be full squads – most have key players out for international duty.
The games we have this weekend are New England v. Minnesota, NYRB v. RSL and Columbus v. Portland. And out of those six teams listed, they key absences that you'll have to worry about are: Kljestan (NYRB), Nagbe (PDX), Guzman (PDX), Rimando (RSL), Beckerman (RSL), Rusnak (RSL), Calvo (MIN), Venegas (MIN), Schuller (MIN). So yeah…we have to plan around 6 teams with a healthy influx of players that aren't A-squad material. But hey, the MLS is just so quirky hee hee hee. *Ugh*
I will say this though: the makers of the fantasy game have no control over how the idiots who schedule matches conduct their business – and make no mistake, the schedule makers and the people who authorize such a schedule are idiots. And the fantasy game designers have been beholden to this idiocy for years. For all of you who maybe had a problem with the new transfers policy, this is what it was built for. Sure, they could've given us a wildcard after the bye weeks – but your teams still would've had to funnel to a certain degree last round to maximize this round. All in all, if Major League Soccer is going to function like a minor league outfit, at least we don't have to suffer for it in our beloved fantasy game anymore.
TO JOIN THE FF247 LEAGUE JUST CLICK HERE OR THE CODE ITSELF IS 1543-573
Bookies' Odds and Analysis
A look at last week's numbers – what the bookies got right
Before I go and fully hyperventilate over how stupid this round is, I need to get back on track and follow my own script here (breathe in…1,2,3,4,5… and out… 5,4,3,2,1).
Truth be told, the bookies were a little more spotty than usual in their picks last week. There were definitely some surprise results mixed in with the rabble.
But on the positive side, the bookies got the easy games right. Atlanta killed Chicago, and Portland were easily able to outclass Houston at home. Those were two of the biggest favourites on the board considering how the opposition were priced. Orlando and Dallas also followed the script and edged out 1-goal victories at home. And SKC and Seattle were able to make the chalk picks stick for the full 90 minutes.
What the bookies got wrong
NYC was a bit of a surprise on the draw – they were supposed to win, and win pulling away. The draw robbed bettors of the win and the over. Conversely, Vancouver and Toronto were slated to be more of a draw than anything else, but Toronto were able to win in a convincing 2-0 fashion. DC were big favourites over Columbus, but DC really are just that bad and couldn't come through. There's no big surprise on the RSL v LA game. Sure, LA won, but it was going to be close either way.
The big miss was the Colorado v Minnesota game. Colorado were huge favourites to win – but Minnesota were able to earn a draw despite being the biggest dogs on the board. In retrospect, was it all that surprising? Colorado were without a couple of key men and it showed. That being said, they still should've had enough in the tank to beat out Minnesota, and they duly failed.
Does this change my view of sticking with the favourites as the bookies see them? Not on the whole. Over the course of the year, you'll find the bookmakers rarely stay on a losing streak for long – but they are prone to have a blind spot or two from time to time. And we need to be cognizant of that.
American Betting Lines Explained:
Before we get too much further into the article, here's a summary of terms and betting lingo so you can follow along.
The American betting lines work best when you think of things with a $100 base wager on underdogs, and a $100 return on favourites. For example, if you see a team is priced +180, that means that if you bet $100, you will win $180 profit. Conversely, if you see a team is priced at -180, that means that you would have to bet $180 to win $100 profit. Teams that are priced at anything more than +200 or -200 are considered to be big underdogs or favourites, respectively.
Also, keep in mind that when you see both sides of a bet priced right around -110, that means that the house has no favourite, and they're just looking to make money on both sides. Hopefully this helps you navigate finding the best value on the board for your fantasy team. After all, if the bookies price a team at +350, they're not going to be thrilled at having to pay out $350 for every $100 bet, so you can typically safely assume that any team priced that way will be a bust.
This week's line breakdowns:

New England (H) v Minnesota United (A): New England are the biggest favourite on the board, and Minnesota are once again the biggest underdogs of the lot. The Revs are getting -250 to win whilst Minnesota are getting +650 to win. That's an even bigger line than what they had last week. Minnesota are, once again, the biggest underdog price of the year…but against the Revs? I don't typically mention the lines for the spread on here because that's just a different element altogether, and giving the moneyline price (the price to simply win) is usually a better indicator of strength, but the spread for New England on this game has them favoured by a goal and a half. That's absolutely mental. Take my word for it, this is the greatest extent to which the bookies have extended themselves in picking a clear favorite this year.
Should be no surprise then that the over/under for this game is set at 3 goals with the over being set at a reasonable +105 (under at -125). Should be plenty of goals from New England if the bookmakers are to be trusted.
New York Red Bulls (H) Real Salt Lake (A): New York are clear favourites here, and that's not really a shock, is it? RSL have only put forth one goal the entire year whilst allowing 4 themselves – and they've yet to come close to sniffing a win. So it makes sense that RSL are priced at +575 on the road with NYRB priced at a very comfortable -200.
The over/under on this game is the standard 2.5 goals with the over being heavily favoured at -135 (under at +110). This line is probably more reflective of the situation that RSL is going through more than anything else. They have just fired their coach and they lost their keeper to international duty – so nothing bodes well for them this week. NY will be without Kljestan, but they still have a decent attack and a full defence to swat away RSL.
For my money, even though the first game on the docket is priced so starkly, NYRB are the lock of the week given the pricing and situation.
Columbus Crew (H) v Portland Timbers (A): Columbus are actually the favourites this week, despite being underclassed on the whole with Portland. The Crew are paying EVEN money to win and Portland are paying an underdog price of +250. Interesting to note is the fact that the game is set at 3 goals on the over/under (over pays EVEN, under pays -125). So don't expect clean sheets either way if the bookmakers are to be trusted here.
I'm not going to lie, Portland have a lot to contend with this week. They are without Nagbe and new enforcer Guzman, and replacing two key pieces from their very successful opening stage of the season will be difficult. Dairon Asprilla will probably have to feature heavily, and Chara will probably have to sit a bit deeper – but it will be easier for a team like Columbus to simply focus in on Valeri and Adi to make the rest of Portland have to try to beat them.
Granted, Columbus paying EVEN money means that they're a favourite simply because they're at home. There isn't a high degree of confidence here, so Portland could still snag a result of some kind and it wouldn't be terribly shocking.
Player picks and captain choices
First off, nearly every active person in the league is going to have Diego Valeri, so don't be a hipster and try to outsmart the herd. But Fanendo Adi and Sebastian Blanco will feature heavily in lineups this week as well.
BWP is probably a must. But Royer and Zizzo will be in my team as well – Royer will be especially important without Kljestan in tow.
New England are wide open. They are the biggest favourites on the board, but they don't have a single player yet at 10 fantasy points. They've been bums for the first two games of the year (remember they had a cancellation), and now we're supposed to look to this team for the bulk of our fantasy scoring this week. So sure, Kei Kamara is probably handy to have around – but Kei seems to hit the hard shots and miss the sitters (my opinion), so Minnesota could counter and just let him have open looks all day to neutralize him. It's really up to you which side of the equation you want to be on in that game. Do you take the Revs defence and hope Minnesota stay quiet? Or do you load up on attacking mids and hope that Minnesota allow crooked-number goal tallies again. I can't tell you yet for sure because I still don't have that answer. I'll probably have Nguyen and Caldwell on my squad though.
I'm not picking Minnesota players. Any of them. Or RSL's players. Life is too short to be rooting for such nonsense.
Finally, I think that Columbus will prove the bookies right and push the overall goal tally of the game high. If you don't like Kei Kamara (good on you), Ola Kamara is probably a good Kamara to have instead. But Higuain still has a bit in the tank also and should be considered. I'm staying away from both defences in that match though.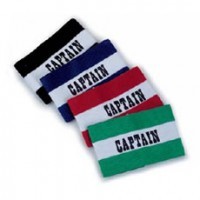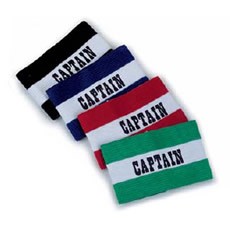 In the order I would captain my team:
BWP
Royer
Ola Kamara
Diego Valeri
Fanendo Adi
Don't forget to stop by mlsfantasyboss.com to catch up on their great weekly articles that lead into the deadline.
MLS GW4 Tips Fantasy Major League Soccer This article was written by Guy Sanchez (FootyFantastic)