After a long wait the Fall season finally started, but its arrival brought both pleasure and pain to fantasy managers. While those with underperforming teams may have been glad of the opportunity for a fresh start, everybody else felt robbed as they lost the luxury of their massive bank balances. It was a day of levelling when all managers woke up with a reset budget and newly priced players with some of them repositioned. It was an equal challenge for all to pick a decent squad, with only grim prospects of switcheroos due to affordability. Nevertheless, it was an exciting round with some surprising results. The highlight went to the Houston Dynamo vs Sporting Kansas City game, which saw 3 red and 8 yellow cards (including the ejection of the host team manager)!
Gameweek 23 Review
After a draw at home against Toronto, Atlanta remain as leader in the overall table. NYCFC, Montreal and Orlando were also held at home by Vancouver, DCU and New England. San Jose had a rare away win at Dallas and the long unbeaten streak for Galaxy was snapped at Colorado. Portland extended their unbeaten streak to fifteen and are closing in on the leader in the West. In a chaotic, card-filled game Sporting KC won against Houston to move up to third. The round ended with a home win for the Bulls, moving them up into second in the East.
Gameweek 24 Preview
In this round the only team on a bye is Atlanta United.
NE ( W 7 D 8 L 7 ) vs PHI ( W 8 D 2 L 11 )
This will be an interesting game between the sixth and seventh placed teams in the East. New England are clinging to the last playoff spot, but are only two points clear of Philadelphia, so a win for the visitors would see them steal the last playoff spot from the hosts. The Revs have lost only three games at the Gillette Stadium while the visitors have only won the same number on the road. That said, prior to last week's loss at Portland, the Union had two big away wins in Houston and Chicago. After a few quiet weeks, Bunbury came back as a substitute and scored within two minutes. With his reclassification as a forward, his price is still in the bargain zone. As for the guests, perhaps not this time unless you want to gamble.
CLB ( W 10 D 6 L 7 ) vs HOU ( W 7 D 6 L 9 )
After a week of rest the Crew will be back at Mapfre Stadium where they have a relatively good record, with only two losses so far. The spirit should be high after the last game where they won away against NYRB. You have to make a decision between the goal-scoring Zardes ($8.5M, 13 goals)
and the bonus point magnet Higuain ($10.0M, 4 goals, 7 assists). Steffen could be an option with seven clean sheets.
It's unlikely that any Dynamo players will be considered for this game. Firstly, they will be coming back from a midweek road game in LA in the Cup and secondly three of their key players will miss the match due to red cards.
CHI ( W 6 D 5 L 13 ) vs NYRB ( W 14 D 2 L 6 )
Chicago are now truly resembling the fire dumpster of 2016, fast reaching the bottom. They have lost their last six games with 16 goals shipped in them. This game is unlikely to see a clean sheet from either side but the likes of Bastian or Katai could be given a chance. As for the visitors, their road performance is a mixed bag, but they may be motivated by the chance to close the gap to just one point on the leaders, Atlanta, who don't play this week.
From wayyyyyy downtown @BSchweinsteiger #cf97 pic.twitter.com/uXOZR2QUDD

— Major League Soccer (@MLS) August 5, 2018
COL ( W 5 D 5 L 12 ) vs SJ ( W 3 D 7 L 12 )
This will be a clash between the two bottom teams in the Western Conference. Both teams will arrive in good spirits on the back of wins last week, especially the Quakes with that emphatic away win at Dallas. Kellyn Acosta will be seen in many teams, as he was recommended and didn't disappoint for someone who won't hurt your budget. Another reasonably priced player like Vako could be popular after his brace.
RSL ( W 10 D 4 L 9 ) vs MTL ( W 9 D 2 L 13 )
Real is favourite for this game with one of the best home records in the league hosting one of the worst travelling teams. Kreilach was a popular pick last week and will remain in many teams. After a few good rounds, Piatti disappointed at home last week and isn't likely to do any better in this one.
https://twitter.com/RealSaltLake/status/1026520780413300738
LA ( W 10 D 5 L 8 ) vs MIN ( W 9 D 1 L 13 )
The nine game undefeated run ended for Galaxy at Colorado and they will try to bounce back at home against the Loons, who are awful on the road and have conceded 16 goals in their last five games. Expect Zlatan in most of the setups and very likely a captain choice.
LAFC ( W 10 D 6 L 6 ) vs SKC ( W 10 D 6 L 6 )
There is nothing between these teams except goal difference, so there is everything to play for. The Black and Gold seem to be struggling of late and are winless in their last four. They have also slipped from second to fourth in the West. We know they have plenty of talent with the likes of Vela, Rossi and Diomande, but recently they haven't been the sure-fire goal-getters they once were. Is this the week for them to turn things around?
Sporting snapped their winless streak with an away victory against Houston and jumped from fifth to third in the West. The hero of the match was the 16 year old, Busio who assisted Rubio in his first MLS start. Pay attention to the team's roster as 11 of the goals scored have come from substitutes this season. Of course, Zusi was awarded with a secondary assist and his price is on the up once again.
POR ( W 10 D 7 L 3 ) vs VAN ( W 8 D 6 L 9 )
This will be another exciting edition of the Cascadia Cup. The Timbers climbed to second place in the West and are just five points behind the leaders. They have not lost a game at the Providence Park yet and will be looking to extend their remarkable 15 game unbeaten streak. Valeri will be a must-have this week, with possibly a defender too.
The Caps have conceded 29 goal on their travels (only Minnesota can match that record) therefore it will be wise to avoid any players for this particular game.
TOR ( W 6 D 5 L 11 ) vs NYCFC ( W 13 D 5 L 5 )
The Reds are slowly coming out of their slump and are pushing to get into the playoff zone. Last week's draw away at Atlanta showed signs of improvement and with a fully fit squad they could be a talking point once again. On the other hand, the Blues managed only a draw at home last week, although that was without Villa who could be back for this one. With Atlanta on bye, they will try to move closer to the top.
It ain't over til it's over…@TosaintRicketts comes off the bench to bag the late equalizer#TFCLive | #ATLvTOR pic.twitter.com/xb5IBm7wju

— Toronto FC (@torontofc) August 4, 2018
DCU ( W 4 D 6 L 9 ) vs ORL ( W 7 D 2 L 14 )
The Black and Red earned a respectable draw away in Montreal and will be back at their new home to face the Lions, who are still hoping for a late revival. Both teams are showing positive signs of late: Dwyer scored for the second week in a row and Asad is keeping good form. With this restricted budget, Rocha will be popular once again.
SEA ( W 8 D 5 L 9 ) vs DAL ( W 12 D 6 L 4 )
The Sounders remain unbeaten in their last seven games and are trying to reinstate their status in the West. Lodeiro has been consistent of late and should be considered, but Bruin is a good alternative if you need to save cash. The Texans are starting to blow hot and cold lately and it's difficult to predict what's next with them. An out-of-position Barrios remains a cheap bet.
Notes for your Diary
The semi-finals of the US Open Cup will be played on Wednesday. Philadelphia, Chicago, Houston and LAFC are involved. Watch out for injures and rotations.
Captain Suggestions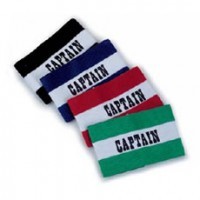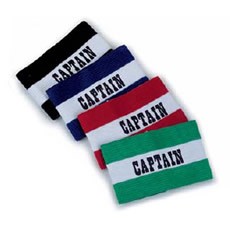 1. Zlatan Ibrahimovic (LA) Missed the last game, so,he'll be well-rested and hungry for goals.
2. Valeri (POR) With 39 points in the last three home games expect more.
3. Lodeiro (SEA) Always a bonus points magnet at home.
Deadline
Saturday 11.08 at 7:30 PM EDT – 12:30 AM BST
Best of luck to all Managers
Thanks for reading: MLS Tips Fantasy Major League Soccer GW23. This article was written by Ivan The Terrible and Chipster