Before everything else, I would like to thank Chipster for his excellent coverage for the last two weeks while I was away on my summer holidays.
We had an exciting Rivalry round with six famous derbies. Some went quiet and other produced the usual fireworks. With his latest goal, Ibrahimovic is now just one strike away from his 500th career goal. The big story of the week was the new MLS goal scoring record for a single season (28) by Josef Martinez from Atlanta United.
The new scoring 👑.

Josef Martínez of @ATLUTD. #ORLvATL // Heineken #RivalryWeek https://t.co/p6W4FjVcT5

— Major League Soccer (@MLS) August 25, 2018
Gameweek 26 Review
It was a slow start with the Hudson River, Texas and El Trafico derbies each finishing as underwhelming 1-1 draws. Things picked up in the 401 Canadian derby when Toronto beat Montreal 3-1. Then there was the Rocky Mountain clash, in which Colorado was left with nine players before half time and got destroyed 6-0 by Real Salt Lake. The round finished with the Cascadia Cup, where Portland endured another defeat to Seattle with an own goal. Elsewhere, Philadelphia and Sporting Kansas had comfortable home wins while Vancouver earned the three points as a visitor to San Jose by scoring three second-half goals in ten minutes to make it 2-3. Chicago could only earn a point at home against Columbus to extend their winless streak to seven. NYRB won their second game in the Atlantic Cup against DCU, with a special guest in the audience – ex Bull player Thierry Henry. That win moved them closer to the current leader Atlanta United, who remained top after a win away at struggling Orlando.
A six-pack for @RealSaltLake.#COLvRSL // Heineken #RivalryWeek https://t.co/HeAGRpy6Ld

— Major League Soccer (@MLS) August 26, 2018
Gameweek 27 Preview
After a relatively normal round last week, we have a mixed double and blank gameweek ahead, with eight teams playing twice: DCU/DAL/HOU/NYRB/PHI/POR/SJ/TOR. The teams on bye are: MIN/CHI/COL. Only DCU has the advantage of playing twice at home, while Houston and Philadelphia will travel for both of their games. Once again, there is a short turnaround with the deadline on Wednesday night in US / Thursday early hours in UK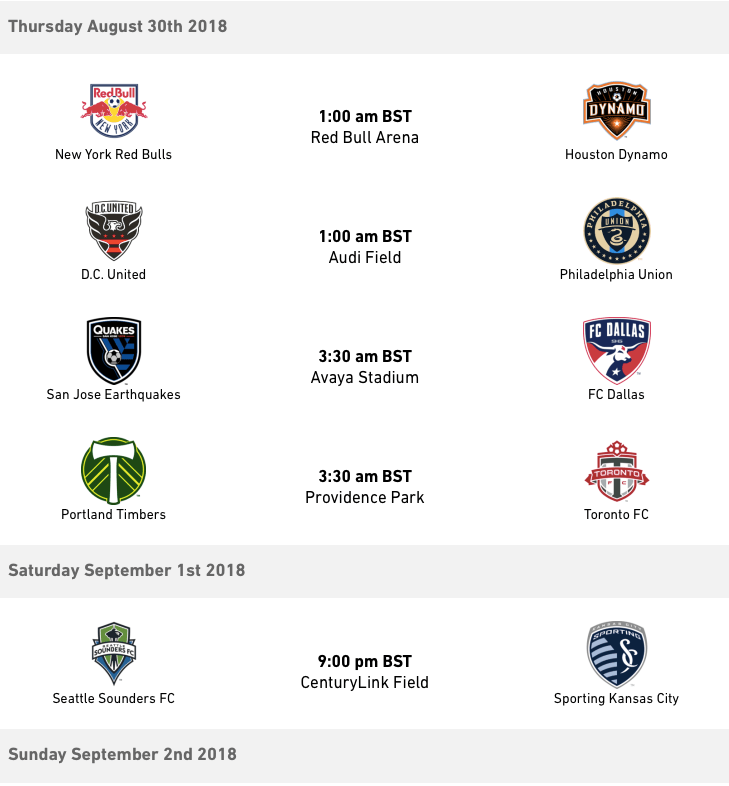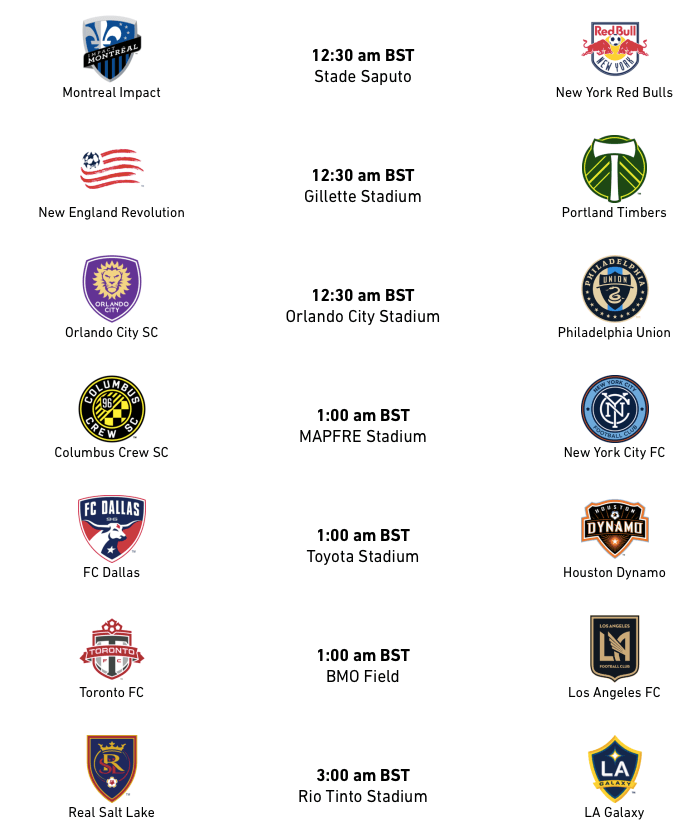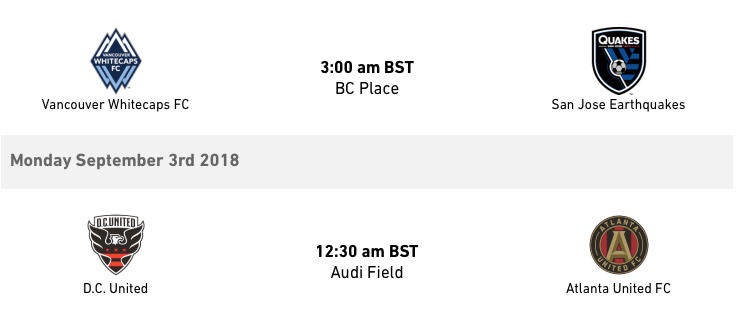 NYRB ( W 16 D 4 L 6 ) vs HOU and @ MTL ( W 10 D 3 L 14 )
The Bulls are just two points behind Atlanta and can move above them this week (regardless of how Atlanta fare) if they win both their DGW fixtures. The first game should be a certain win on paper, against Houston, who have just a single away victory back in May. The trip to Canada for the second game could be trickier. Apart from the usual suspects (BWP, Royer, Kaku and the defenders), Robles will be a popular choice between the sticks, as he'll try to add at least one to his tally of nine clean sheets.
Houston is dealt with below.
The Canadians are clinging on to the last playoff spot in the East, so this game will be important for them at this stage of the season if they want to remain there. If you are not busy with players from the doubles (and have the budget!) then Piatti could be an option.
WHO ELSE?@BWPNINENINE scores his 12th goal in 12 games vs. @NYCFC. #NYDerby // Heineken #RivalryWeek https://t.co/nigAFJ2Vml

— Major League Soccer (@MLS) August 22, 2018
DCU ( W 7 D 6 L 10 ) vs PHI and vs ATL ( W 16 D 6 L 4 )
The Black and Red had their three-game winning streak (and five-game unbeaten streak) snapped at the Red Bull Arena last week after a controversial referee decision, but with a recent surge in form their hopes of a post-season place are not over. They have four games in hand and nine of the remaining eleven will be played at home. The team will be host twice: firstly to the currently high-flying Philadelphia and secondly to the overall leader Atlanta. As the only DGW team this week with a double home advantage, Rooney and Luciano Acosta will be must-haves. Asad is likely to miss out with an injury.
Philadelphia is dealt with below.
It will take a lot for other teams to spoil the Five Stripes' march towards the title this year. That said, both New York teams are already threatening from close behind so Atlanta will be keen to win this week and try to preserve their lead. Josef Martinez already broke the single season goal-scoring record last week, but he would like to make it a long- standing one with the remaining eight games.
SJ ( W 3 D 8 L 14 ) vs DAL and @ VAN ( W 10 D 7 L 9 )
The Quakes remain bad in all accounts, home and away. They have only one win in their last 15 games and are bottom of the Western Conference. Players from this team can only be trusted in a switcheroo scenario.
Dallas is dealt with below.
The Caps won away at San Jose last week and now face the reverse fixture at home. No doubt, we should expect a similar result, given Vancouver's superior form compared to their opponents. The team is currently just outside the playoff spots, by a single point, so they will fight for that win.
POR ( W 10 D 7 L 7 ) vs TOR and @ NE ( W 7 D 8 L 10 )
After a glorious 15 game unbeaten streak, the Timbers are now on a gruesome four game winless one, and find themselves under the red line. They need to turn the tables around swiftly if they are to play in the post-season. After hosting the Reds, where statistically they have the dominance, they will travel to New England, who are in the same situation in the East just below the playoff zone. The leading playmaker Valeri has been disappointing of late, but many faithful fans may still go with him.
Toronto is dealt with below.
This will be a must-win game for the Revs. They are still in the race for a playoff spot, but being winless in their last eight games (with six of them defeats) it doesn't look promising. Added to that, DCU and TOR are close behind them, and both are in better recent form and play twice this week. A loss for the Revs will leave them in an awkward position.
PHI ( W 11 D 3 L 11 ) @ DCU and @ ORL ( W 7 D 2 L 16 )
Philly have done well of late, but two road games will be a challenge to stay in contention. The first could be tricky against a revived DCU, but the second looks more promising at Orlando who are in a total mess without a sign of hope. Dockal is still affordable and has generated 38 points in the last four games. Burke is in the same price range and is also in good form of late.
DCU is already dealt with above.
The Lion's slump continues and there is no sign that this will change any time soon. Whatever happens in this game their chances of a playoff place have diminished.
DAL ( W 13 D 7 L 5 ) @ SJ and vs HOU
The Texans are still leading the Western Conference, just a point ahead of Sporting KC. First they will travel to California to take revenge on San Jose, to whom they shamefully lost at home 3-1 earlier in the month. Then, returning home, they will welcome Houston for the reverse fixture of last week's Texan derby, which played out as a draw. Not the best of matchups, but expect Barrios to be a popular choice with two goals in the last two games.
The breakthrough! Michael Barrios does it for @FCDallas.#TexasDerby // Heineken #RivalryWeek https://t.co/8aya8ua6kK

— Major League Soccer (@MLS) August 24, 2018
SJ is already dealt with above.
Houston is dealt with below.
TOR ( W 7 D 6 L 12 ) @ POR and vs LAFC ( W 12 D 7 L 7 )
The Reds continue to be inconsistent with their performances. They need to get everything right in the remaining games in order to grab a place in the playoffs, which is possible as they are only six points behind Montreal. After they travel to Portland, they will return home to face LAFC. Neither game will be easy for them. Giovinco, who has five goals and three assists in the last five games, is showing signs of the good old days. Osorio plays a big part in the team, with nine goals and five assists. Keep an eye on the new addition Jansen, who already impressed with a goal and assist since his arrival. If you are looking for a reasonably priced defender, Moor has been gradually eased back in the game since the injury in March and played full time last week.
Portland is already dealt with above.
The Black and Gold are five points clear ahead of their city rivals Galaxy and are aiming to top the Western Conference. If that happens, it will be a better achievement as a new franchise this season than if Atlanta finish top in the East in their second year in the league. With just a single game this week, the players will likely be overlooked in favour of DGW options elsewhere.
HOU ( W 7 D 7 L 11 ) @ NYRB and @ DAL
Dynamo are on a seven-game winless stretch and have the hard task of playing away for both of their games. First will be a trip to the Big Apple to face the Bulls, who rarely concede goals at home, before returning to Texas for the derby game at Dallas. If you are prepared to take a risk with any player you should know the usual assets. An interesting punt could be the new summer signing Ronaldo Pena, who rescued the team from a defeat last week just before the end of the game.
NYRB and DAL are already dealt with above.
RSL ( W 12 D 5 L 10 ) vs LA ( W 10 D 8 L 9 )
Real will be on a high after their 6-0 away thrashing of Colorado in the Rocky Mountain Cup last week. Combined with their excellent home record, and Galaxy's recent patchy form, if you have any room in your squads for SGW players, then you could do a lot worse than grab some Real assets.
LA got beaten 5-0 by Seattle in their last away fixture and could only manage a 1-1 draw at home last week. Given the many DGW options this week, I would look elsewhere.
Clearly and obviously ZLATAN. pic.twitter.com/EgycUCXZ2x

— LA Galaxy (@LAGalaxy) August 25, 2018
SEA ( W 11 D 5 L 9 ) vs SKC ( W 13 D 6 L 6 )
The Sounders have won seven games in a row in their 10 match unbeaten streak. Stefan Frei registered his sixth clean sheet. Sporting are also on superb form of late, with four straight wins and four clean sheets. This will be an intriguing match, but in a week where so many other teams have two games I expect this fixture will be ignored by many fantasy managers.
CLB ( W 11 D 7 L 8 ) vs NYCFC ( W 14 D 6 L 6 )
Similar to the fixture above, this game is unlikely to attract much interest with the abundance of so many other options in this big double gameweek.
Captain Suggestions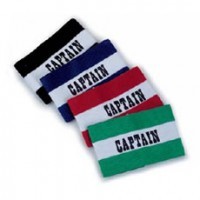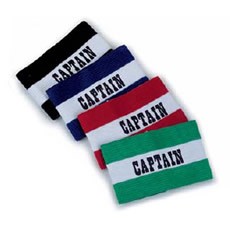 1. Wayne Rooney (DCU) A home DGW for an in-form striker playing among a much improved team of late
2.Bradley Wright-Philips (NYRB) A reliable DGW option for the second week running
3. Diego Valeri (POR) Long overdue some attacking returns, with two games to recapture his earlier form
Deadline
Wednesday 29.08 at 8 PM EDT – Thursday 30.08 at 1 AM BST.
Best of luck to all Managers
Thanks for reading: MLS Tips Fantasy Major League Soccer GW27. This article was written by Ivan The Terrible