The small round is over. It wasn't what many fantasy football managers were hoping for, as New York City FC suffered their first home defeat when New England Revolution managed only their second away win of the season, through a first MLS goal from Wright. Without playing this week, Atlanta United became the second team to clinch a playoff place, thanks to DC United dropping points.
Gameweek 28 Review
It wasn't a great start to the mini gameweek when the only DGW team, NYCFC, were shutout at home for the first time this year by New England Revolution, who needed just one goal to walk away with the three points and leave the Blues empty handed. In the second game they did slightly better, with a very late equaliser by David Villa to earn a point after Wayne Rooney had earlier helped Birnbaum to take the lead for D.C. United. Sporting KC moved up to second in the West after adding another defeat to Orlando City. In the last game, Portland Timbers had a clean home win against Colorado Rapids.
https://twitter.com/MLS/status/1037500750270590976
Gameweek 29 Preview
This will be another small DGW, with D.C. United playing twice at home and Minnesota United having two games on the road. To help with your scrub supply, New York City FC will be on a bye. And yes, it's another short turnaround with the first game kicking off on Wednesday. This will be a crucial gameweek for many teams aiming for postseason participation.
DCU ( W 8 D 7 L 11 ) vs MIN and vs NYRB ( W 17 D 4 L 7 )
The Black and Red are still in contention for a playoff spot. Their recent win over Atlanta and draw against NYCFC will give them much confidence. They are six points behind sixth-placed Montreal, but with two games in hand and a run of five more consecutive home games after this week. Rooney and Acosta have been popular choice of late and they will remain as such. Hamid will be ideal for your keeperoo this week.
The Bulls currently occupy the top position in the Eastern Conference and they will fight hard for a win to remain there (providing that Atlanta get it wrong at Colorado). This will be the third meeting between the teams since the end of July. The previous two were won by the Bulls home and away by one goal scored from BWP and Kaku. It looks like the team has slowed down the tempo with only six goals scored in their last six games. Whatever the outcome of this game, don't expect much.
Go on, @StevenBirnbaum! @dcunited jumps ahead on the road. #NYCvDC https://t.co/T26IlUYWpS

— Major League Soccer (@MLS) September 8, 2018
MIN ( W 9 D 2 L 15 ) at DCU and at RSL ( W 13 D 5 L 10 )
After a long holiday of three weeks, and three away games before that, the Loons will again be on the road for their next two. It remains to be seen whether they can come back fully recharged or if they will have forgotten how to play! In general, their travelling record is abysmal, with only four points taken from 13 road games so far, and their only away win was against Orlando way back in GW2. Despite this, they are one of only two teams on a double this week, so some players could be chanced in a switcheroo.
Real have one of the best home records in the league with only one loss dating back to early March. Will they be lucky enough to secure a third consecutive six-goal win? It's not impossible looking at the visitors. Expect Kreilach and Rusnak to be very popular after their hat trick and brace respectively. There is a big possibility of Rimando getting his eighth CS.
COL ( W 6 D 6 L 15 ) vs ATL ( W 16 D 6 L 5 )
It's unlikely that the Rapids will make it into the playoffs, but playing for pride is sometimes easier and they could spoil the fun for their opponents. However, having been shutout in their last three games while conceding 10 goals, it's hard to recommend any players from this team.
This will be the first of two road games in a row for the Five Stripes. Both are against the bottom teams in the West. They are still strong contenders for this year's title, but must avoid further defeats like the one last time at DCU. Unless something terrible happens, Josef Martinez will be the Golden Boot winner this season.
TOR ( W 7 D 6 L 14 ) vs LA ( W 10 D 8 L 10 )
This will be a must win game for the Reds if they are to play in the post-season, as the two losses before the break set them back in the playoff race. It will be a busy stretch for them as, after this game, they will play midweek in the Campeones Cup before travelling to New York for their next league game. With five goals and four assists in the last six starts, Giovinco will be involved in the campaign in these crucial times.
Another for Jozy…but it's getting late in Toronto. #TORvLAFC

— Major League Soccer (@MLS) September 2, 2018
The time is running out for Galaxy who are winless since July. At that time they were third, but now find themselves eighth in the West. They are only three points behind Seattle and Portland, but both have two games in hand. Many fantasy managers will avoid players from this team as their last two road games were disasters, conceding 11 goals between them. That said, you can never write off Zlatan, who has made a big impact in his first MLS season.
PHI ( W 12 D 4 L 11 ) vs MTL ( W 11 D 3 L 14 )
Philly are unbeaten in their last five games, of which four were wins including three shutouts. They are three points behind Columbus and ten points clear of seventh placed New England. With their latest great performances, popular picks will be Burke (with three goals in the last four) and Picault (with the same record). Another option is Dockal, with five assists in the last five. Andre Blake is amongst the best goalkeepers this season, so could be a good SGW candidate between the sticks.
With the win over NYRB, the Canadians managed to hold onto the last playoff spot in the East. In the meantime, their away stats don't inspire much with just 8 points from a possible 42. It's doubtful there will be much demand for Piatti, as he scores mostly at home.
DAL ( W 14 D 7 L 6 ) vs CLB ( W 12 D 7 L 8 )
The Texans still retain the top spot in the West. This game will be an important one as they will travel in the next two weeks and LAFC and SKC are not far behind in the standings. Barrios has been outstanding for them in the last few games, scoring six goals. While Badji and Urruti have been inconsistent of late, Mosquera returned from a long absence with a brace. A defender could turn out to be a good investment here.
https://twitter.com/MLS/status/1036049520390545409
The Crew are hovering in the middle of the Eastern playoff zone and have only one loss in the last six games. That said, they are the lowest scoring team on the road in the league but interestingly they also have the least away goals conceded. One to watch is Justin Meram. After his half-season stint at Orlando, he returned to his former club and the first time he was in the starting line-up he scored the winning goal against NYCFC.
HOU ( W 7 D 7 L 13 ) vs POR ( W 12 D 8 L 7 )
The Orange are in dire straits without a win in their last 10 games. Their chances of post-season play have almost disappeared, with them now sitting 13 points adrift from the last playoff place. This won't be an easy match as the visitors are fighting for the same course.
With their latest win the Timbers leapfrogged Seattle and moved up to fourth In the West, equal on points with RSL. They are aware that nothing is guaranteed yet in the West and positions can change at any time. With no win in their last four road trips, they will have a hard task to correct this. The playmakers in this team remain Valeri and Blanco.
RSL vs MIN
(Both teams are covered above).
VAN ( W 11 D 7 L 9 ) vs SEA ( W 12 D 5 L 9 )
This will be the fifth edition of the Cascadia Cup, with the last fixture to be played between Vancouver and Portland on the final day of the season. The hosts will be looking for revenge after losing 2-0 at CenturyLink Field in July.
'Caps are rolling. #VANvSJ pic.twitter.com/e2fUtTOez6

— Major League Soccer (@MLS) September 2, 2018
The Caps find themselves just below the red line, a single point behind their visitors. This, and the next home games, are important for their chances of a playoff place. Apart from the usual suspects Kamara, Techera, Davies and Waston, all eyes will be on the promising new signing Marvin Emnes. The Dutch is expected to make his debut and is priced at $6.5M.
After achieving the historic record of eight consecutive wins, the Sounders now must concentrate on making it to the postseason. The team must be happy that Chad Marshal's red card was rescinded. Sitting sixth doesn't bring much comfort in a heavily congested Western Conference where places can change just with winning or losing by a single point. As always expect Lodeiro (7 goals and 9 assists) to be involved. The summer signing Ruidiaz is moulding well with the team.
LAFC ( W 13 D 7 L 7 ) vs NE ( W 8 D 9 L 10 )
It has been a great inaugural MLS season for the Black and Gold and they would like to keep the momentum going while trying to recapture their second position in the West, which was taken by SKC while they were on a bye last week. Apart from the popular picks Vela and Rossi, you should consider Nguyen who seems to be finally adjusted and will be playing against his old team. A defender could do well in this match.
Why not, @11carlosV?

He ended this one in style. #TORvLAFC https://t.co/h7oKku5te5

— Major League Soccer (@MLS) September 2, 2018
The Revs will arrive to this game on a high after the surprising away win at the Yankee Stadium, but in all honesty that was only their second away victory. Although their chances for a playoff spot are extremely slim, they will make an effort. For those who like differentials, there are many cheap hidden gems: Wright (who scored his first goal in his first start after two years in the team), Anking (who almost scored in his debut) and goalkeeper Knighton (who took the place of Turner, due to his recent bad performances, and had a clean sheet and five saves). Simply a switcheroo bonanza
SJ ( W 4 D 8 L 15 ) vs SKC ( W 14 D 6 L 7 )
Last time around the bottom team Quakes upset the leaders Dallas by registering only their second home win of the season (and their first since the opening day). With no hope for a post-season place, they will play for pride and anything is possible. Eriksson now has three goals in his last five games, while Vako has three in his last three. For those who are on the Wondowatch, he scored his 142nd goal and is four short of beating Landon Donovan's all time MLS record. Things like this happen when you have nothing else to play for.
It's not Baywatch.

It's not Apple Watch.

It's #WondoWatch.

By The Numbers for #SJvDAL: https://t.co/j92SjGWIrB pic.twitter.com/HYB5sEmFQi

— San Jose Earthquakes (@SJEarthquakes) August 29, 2018
Sporting KC jumped into second place in the West last week and are only a point behind the leaders Dallas. They have five wins in their last six games and all of them are with clean sheets. With the return of Rubio and Salloi from international duties, and the outstanding Tim Melia (12 CS and 90 saves), they will try to continue that trend.
DCU vs NYRB
(Both teams are covered above).
CHI ( W 6 D 6 L 15 ) vs ORL ( W 7 D 3 L 17 )
The round will finish with a clash between the two bottom teams in the East, with the least chances of reaching a playoff place. Both teams started the season well and then everything went downhill for the pair. There are plenty of star players from the two sides and whether they will play for a miracle, or for pride, we'll have a battle. The Fire are nine games without a win, with 21 goals shipped in them, while the Lions have the gruesome record for most goals conceded (62) and most lost games (17) and are on an eight game winless streak, with just a solitary clean sheet. Back in May, Chicago won as visitors at Orlando. If you are after adventure, pick some players for your switcheroo
Captain Suggestions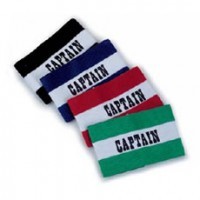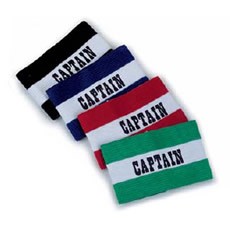 1. Wayne Rooney (DCU) It is a make or break situation for the Red and Black and he is the one to help in these two home games.
2. Josef Martinez (ATL) The Five Stripes will be looking to reinstate their overall lead and win the Supporters Shield for a first time.
3. Sebastian Giovinco (TOR) Time for the Atomic Ant to rescue the Reds and remind us of his glories past.
Deadline
Wednesday 12.09.18 at 7:30 PM EDT – 12:30 AM BST
Best of luck to all Managers.
Thanks for reading: MLS Tips Fantasy Major League Soccer GW29. This article was written by Ivan The Terrible