Another exciting round is behind us. We witnessed some real goal-fests, with two five-goal thrillers, two six-goal stunners and an incredible eight-goal extravaganza (in total 47 goals, including 5 braces and a hat trick)! Bradley Wright-Phillips scored the hat trick while Zlatan Ibrahimovic made the headlines again by scoring a stunning 500th career goal. With the regular season moving towards its endgame, the playoff tables are beginning to take shape, with the top two now qualified in the East and the bottom two now eliminated in the West. We're starting to see frantic reshuffling in the tables, including a switch at the top in both Conferences last week (Atlanta reinstated their lead in the East, while Sporting KC removed Dallas from the top in the West). DC United went a step closer in their playoff campaign, but time is running out for the other teams to stake their place in the post-season. It's all to play for, so expect more exciting times ahead.
ARE YOU SERIOUS? #Zlatan500 in the most Zlatan way possible. pic.twitter.com/CSvyF9vszv

— LA Galaxy (@LAGalaxy) September 16, 2018
Gameweek 29 Review
D.C. United started the round with a win over Minnesota and finished it with a thrilling 3-3 draw while hosting NYRB. Atlanta didn't give a chance to Colorado with a 3-0 win. Philadelphia Union got thrashed at home by Montreal Impact 1-4. In a massive eight-goal thriller, Toronto earned the three points while hosting LA Galaxy with a 5-3 win. Dallas and Columbus cancelled each other out in a goalless draw, while RSL and LAFC could only manage disappointing 1-1 draws at home (against the Loons and New England respectively). Houston Dynamo demolished Portland Timbers 4-1 at home. Seattle Sounders extended their winning streak to nine games with a victory in Vancouver. San Jose were dismantled at home by Sporting KC in a 1-5 match, while Chicago won comfortably at home against struggling Orlando.
An eight-goal thriller at @BMOField. We know you wanna run that back.#TFCLive | #TORvLA pic.twitter.com/JDcEDoveGh

— Toronto FC (@torontofc) September 16, 2018
Gameweek 30 Preview
This week we have six teams on a double gameweek (DGW): ATL / CLB / PHI / POR / SJ / SEA. The team on a bye is D.C. United. It's the usual short turnaround, starting on Wednesday.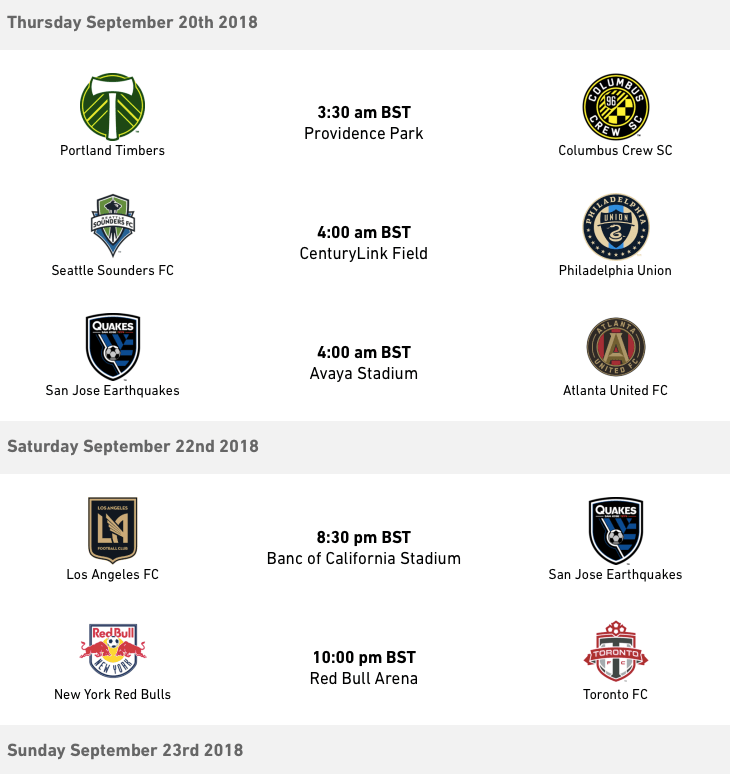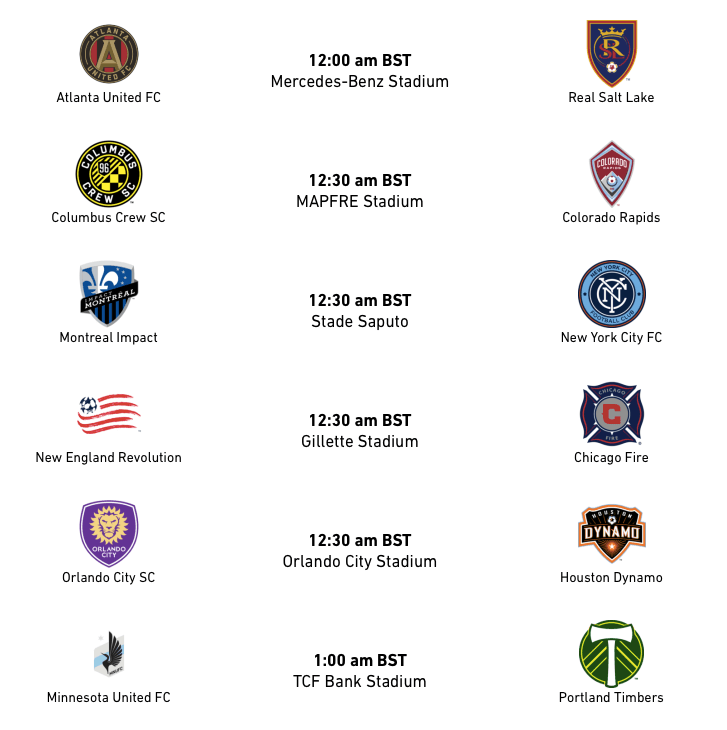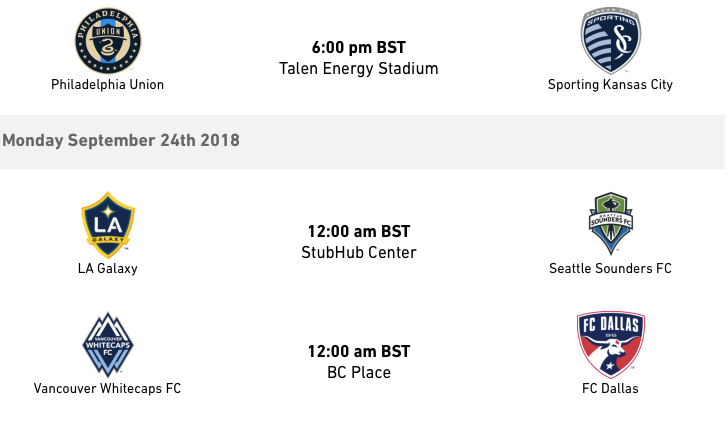 POR ( W 12 D 8 L 8 ) vs CLB and @ MIN ( W 9 D 3 L 16 )
The Timbers tripped badly in their playoff campaign last week with a big loss at Houston. This week they will meet the Crew, who have the least goals conceded on the road. The last two games at Providence Park finished with shutouts. Valeri has been inconsistent of late, but with a DGW you will see him in many teams. A defender and GK Clark can be used in a switcheroo.
Take 'em any way you can. #HOUvPOR #RCTID pic.twitter.com/fYjX0AnsR2

— Portland Timbers (@TimbersFC) September 16, 2018
Columbus is dealt with below.
Despite minimal chances to make it into the post-season, the Loons keep scoring goals and ruining their opponent's parties. After five games on the road they return home where, apart from the loss to the all-conquering Seattle at the beginning of August, they had four victories beforehand, with 14 goals scored in them. Still, there are better choices elsewhere.
SJ ( W 4 D 8 L 16 ) vs ATL and @ LAFC ( W 13 D 8 L 7 )
With four losses in their last six matches, it will be a gamble to trust any Quakes players this week, despite them playing twice. Both games will be tough and won't help them move off the bottom.
Atlanta is dealt with below.
The Black and Gold remain third in the West after their latest home draw. They must win this home game before they go travelling in the next two weeks. With so many DGW options elsewhere, it's unlikely that fantasy managers will spend on players here for this week.
SEA ( W 13 D 5 L 9 ) vs PHI and @ LA ( W 10 D 8 L 11 )
The Sounders are keeping the momentum going, staying undefeated in their last 12 games of which nine are wins. They leapfrogged their Cascadia rivals Portland and now share the same points, but with a game in hand. Their next target is to move even further up, by continuing their winning form and getting good results from their two games this week. In less than two months since his arrival, Ruidiaz has established himself as a core playmaker in the team. With five goals already, he provides a budget alternative to Lodeiro, who has his on and off moments and is $5.0M more expensive.
https://twitter.com/MLS/status/1041158041784082437
Philadelphia is dealt with below.
Not everything has been going according to plan for the Galaxy of late. A week ago, their manager resigned and the interim boss Kinnear has a challenge on his hands to get the team back on track. They are on a seven game winless streak and in most of those they have lost by surrendering an early advantage. They will be looking for revenge against the Sounders, who demolished them 5-0 at home. If nothing else, Zlatan is keeping the competitive spirit with his statement that he is happy with Toronto becoming victim to his 500th goal last week.
ATL ( W 17 D 6 L 5 ) @ SJ and vs RSL ( W 13 D 6 L 10 )
We know by now that nothing will stop the Five Stripes in their race for the title. Even away games can't scare them, with nine wins on the road so far. They are back at the top, with a point more than the Bulls and a game in hand. Still, in crucial times like this, you take nothing for granted. Both games look manageable and their elite players don't need any introduction.
It's the Josef-Miggy connection again.

Hard to stop these two. 2-0. #COLvATL https://t.co/rdv4MPuJxD

— Major League Soccer (@MLS) September 15, 2018
San Jose is already dealt with above
Real Salt Lake seem to have lost their scoring boots. After netting 12 goals across their two prior matches, they could only put a solitary goal past Minny at home last week. It's hard to see them doing any better this week, away at the Eastern Conference leaders, so it's probably best to avoid any Real assets.
CLB ( W 12 D 8 L 8 ) vs COL ( W 6 D 6 L 16 ) and @ POR
After the heroic scoreless draw away at Dallas last week, the Crew remain safely at fourth place in the East. The first game looks an easy one on paper and could bring another shutout for Steffen after his ninth last week. The trip to Portland could be trickier as the Timbers don't concede many goals at home. As always, it will be difficult to pick the right player as there is a different hero in each game. Saying that, a defender could do well this week.
After their latest loss the Rapids are now officially eliminated from playoffs. Look elsewhere.
Portland is already dealt with above.
PHI ( W 12 D 4 L 12 ) @ SEA and vs SKC ( W 15 D 6 L 7 )
The big loss in Canada last week cut short Union's five-game unbeaten streak. They still hold the fifth place but Montreal (to whom they lost) are now just one point behind. They can't afford to make mistakes in the tough upcoming games against two of the best teams in the West. Burke and Picault have three goals each in their last five starts. Perhaps this is not the best week for the popular defender choices of late – Elliott, Rosenberry or Gaddis.
Seattle is already dealt with above.
With the win in California, Sporting climbed to the top of Western Conference. They have won six of their last seven games, including five shutouts. There are many talents like Gerso, Gutierrez, Salloi and others. Rubio now has a goal or assist in each of the last eight games. Most likely all these players will be ignored with just a single game this week.
NYRB ( W 17 D 5 L 7 ) vs TOR ( W 8 D 6 L 14 )
It was a tremendous battle in the Capital against the Black and Red and the well-deserved point helped the Bulls to stay in contention and keep putting pressure on Atlanta in the race for the Supporters Shield. All that happened thanks to the brilliant BWP and his hat trick. Usually in a round like this SGW players are ignored, but often they can outscore the ones on a double. You know where to look for a punt!
WHAT IS HAPPENING??? #DCvRBNY https://t.co/GK6KlyoKBZ

— Major League Soccer (@MLS) September 16, 2018
The Reds are still walking on a tightrope with a chance of playoff participation. They are nine points out of the zone and with 18 available in their remaining games there is no room for mistakes. The five goal win last week brought some confidence back after their two previous losses. It will be a hard task to beat the Bulls, with their almost impeccable home record.
NE ( W 8 D 10 L 10 ) vs CHI ( W 7 D 6 L 15 )
After nine winless games, the Revs are creeping back with a win and another tie in their last two. They might have left it too late in the fight for a post-season spot, but this game could bring a spark of hope against one of the worst teams in the East. With both teams only playing once, there will be no interest in players from this fixture.
ORL ( W 7 D 3 L 18 ) vs HOU ( W 8 D 7 L 13 )
With the Lions continued poor form, and the awful Dynamo away record, this game will be irrelevant to most managers as there are better options elsewhere.
MTL( W 12 D 3 L 14 )vs NYCFC ( W 14 D 7 L 8 )
This will be an interesting match between two teams still involved in the post-season fight. The Canadians will be aiming to remain in the playoff zone, while the Blues will try somehow to get back in the top two. Montreal will be inspired by their last two wins, across which they scored seven goals. On the other hand, the Pigeons are on a very bad stretch, with three losses and two draws in their last five. No clean sheets are expected here.
VAN ( W 11 D 7 L 10 ) vs DAL ( W 14 D 8 L 6 )
Like above, but this time it's two teams from the West who will be playing for a reason. The Caps will try to get back into the top six, while the Texans will be looking to reinstate their leadership. A few goals are expected from both sides, but once again all eyes will be on the doubles.
Captain Suggestions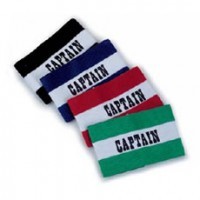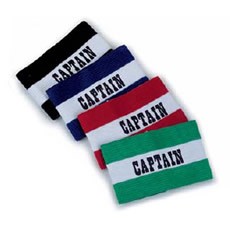 1. Josef Martinez (ATL) The leading goal-scorer this season, from the top team, on a double gameweek.
2. Ruidiaz (SEA) A reasonably priced, on-form, DGW striker, whose team is on a record-breaking winning streak.
3. Valeri (POR) Two games this week to regain his form and help his team remain in playoff contention.
Deadline
Wednesday 19.09 at 10.30 PM EDT – 3.30 AM BST
Best of luck to all Managers.
Thanks for reading: MLS Tips Fantasy Major League Soccer GW30. This article was written by Ivan The Terrible