The end of the season is fast approaching and the battle for the playoffs proved exciting in the last round, with some surprises as always. Atlanta United clinched a bye in the first postseason round, while LAFC became the third MLS team to cross the 50 points mark in an inaugural season.
Gameweek 30 Review
Portland Timbers started the round with a win and then suffered a surprising defeat at the hands of Minnesota United. The 12-game unbeaten streak for Seattle Sounders ended after they lost both fixtures, against Philadelphia Union (who won their second game as well, hosting SKC) and LA Galaxy. It was a mixed bag for Columbus Crew, with a loss and a win. Vancouver Whitecaps slipped down further after a home defeat to FC Dallas. Elsewhere, Montreal Impact managed a draw with NYCFC, while New England shared the points with Chicago Fire as well. Orlando City ended in a goalless draw with Houston Dynamo. As expected, Colorado Rapids and the other bottom team, San Jose Earthquakes, lost their games, while Atlanta United won both.
This time, the bounce went @TitoVillalba15's way. It's 2-0! #ATLvRSL https://t.co/qINbJdLRAV

— Major League Soccer (@MLS) September 23, 2018
Gameweek 31 Preview
This will be a more modest DGW, with only NYCFC and Chicago Fire playing twice, while the missing team will be Orlando City. Deadline is again on Wednesday.

  
NYCFC ( W 14 D 8 L 8 ) vs CHI
Everything has gone downhill for the Blues in their last nine games, with just one win. The prospects of finishing in the top two are almost impossible now. With two games in this round, expect to see four players from this team in various positions. Since the return from injury, Villa has found the net three times. Together with Moralez, and a defender, Johnson will be a popular pick between the sticks.
CHI ( W 7 D 7 L 15 ) vs LAFC ( W 14 D 8 L 7 )
The Fire earned a point away in New England but that might not be enough for them to take part in the post-season. They have only one win in their last eleven games and are occupying the second-to-last position in the East. Nikolic has four goals in his last four starts and together with Katai (two goals in the last two) will be in most of the teams. Defence will be a bit tricky, as both opponents are highly offensive teams. The good part is that both games are first on the roster, so players can be safely placed in a switcheroo should they fail to meet expectations.
It has been a great start in the MLS for the Black and Gold. Their unbeaten run of six games (including four wins) has helped them to third in the West, only a point behind Sporting KC. Surely, they will want to stay there and do even better. Vela, with 49 points in the last four games, will be popular amongst many once again.
Katai puts @chicagofire ahead! #NEvCHI https://t.co/fPe6IkXP96

— Major League Soccer (@MLS) September 23, 2018
SEA ( W 13 D 5 L 11 ) vs COL ( W 6 D 6 L 17 )
After an historic winning run, the Sounders suffered two defeats in a week, where they were shutout in both, and find themselves in the last playoff position. This is the game with which they should bounce back and move up again in the busy Western Conference. With this home game many will give one more chance to Lodeiro.
With only one win and ten goals on the road, the Rapids should be ignored.
DCU ( W 9 D 8 L 11 ) vs MTL ( W 12 D 4 L 14 )
After an exhausting run of games, the Capital boys had a week's rest and will be ready to continue their surge for a playoff spot. Currently sitting five points behind sixth-placed Montreal, with two games in hand (and all home games apart from the last), the mission looks possible. It goes without saying that Rooney and Acosta will be considered by many managers once again.
The Blue-Blanc-Noir are clinging to the last playoff place and know that every point from now on is vital if they want to remain there. Piatti, with a goal and three assists, remains the playmaker of the team. Defenders for this game are advisable.
CLB ( W 13 D 8 L 9 ) vs PHI ( W 14 D 4 L 12 )
This game is between the fourth and fifth teams in the East. The difference in those slots is hosting or travelling in the first playoff game. The recent record for the two sides is very similar, so it will be an interesting clash and clean sheets are unlikely. Both teams have well-known players who are doing well of late. If picking Philly players, watch out for injuries from their Wednesday US Open Cup Final with Houston Dynamo.
Simpson with the brace! #PHIvSKC https://t.co/1SobbvzZyd

— Major League Soccer (@MLS) September 23, 2018
TOR ( W 8 D 6 L 15 ) vs NE ( W 8 D 11 L 10 )
The loss at the Red Bull Arena cost the Reds dearly. Mathematically they still have a chance, but that means victory in every remaining game and will still be dependent on the outcomes from the surrounding teams.
The Revs are in a very similar situation and still believe that post-season is possible for them. They have a five-point margin over the hosts and are level on points with DCU.
HOU ( W 8 D 8 L 13 ) vs SJ ( W 4 D 8 L 18 )
The Dynamo finished in a goalless draw at home against Orlando, which was embarrassing after their prior away win at Portland. Their chances for playoff are slim, but all attention is towards their first ever US Open Cup Final on Wednesday.
That said, they do tend to score goals at home, so the game should be in their favour, especially against the eliminated Quakes. As with the Union, watch out for any injuries after the midweek game at the BBVA Compass Stadium.
MIN ( W 10 D 3 L 16 ) vs NYCFC
Not many would have thought that the Loons are still in with a chance for post-season participation, but it will be an uphill battle for them. They will welcome the Pigeons with heads held high after their heroic win over Portland. With the current shaky form from the visitors, anything is possible. Ibarra or Quintero could be a good outside punt after the obvious cohesion between the two of late.
LA ( W 11 D 8 L 11 ) vs VAN ( W 11 D 7 L 11 )
After last week's win, the Galaxy keep their hopes for a post-season alive. They are only three points behind sixth-placed Seattle, but their visitors, the Caps, are only a point below them in the table and will be pushing for a top-six place as well. Zlatan, with three goals in the last four starts, and Ola Kamara (matching him with the same stats) will be the main playmakers in what should be a decisive game for both teams.
That's two! @Ibra_official ➡️ Alessandrini ➡️ @OlaKamara and @LAGalaxy lead 2-0. #LAvSEA https://t.co/icnBPoROFr

— Major League Soccer (@MLS) September 24, 2018
POR ( W 13 D 8 L 9 ) vs DAL ( W 15 D 8 L 6 )
The Timbers became quite unsteady at the wrong time of the season, registering two losses in their last three games. They can't afford any more mistakes in the heavily congested Western group, as every lost point is crucial. Their talisman Valeri has been utterly disappointing of late and it's questionable how many still have faith in him.
After a few turbulent weeks, the Texans re-instated their lead and will try to remain there, as they are only two points ahead of SKC. Barrios could become popular once again this week. Mosquera at $8.0M is an interesting punt, with four goals in the last four.
NYRB ( W 18 D 5 L 7 ) vs ATL ( W 19 D 6 L 5 )
This will be the big game of the week between the two top teams. Ironically, the team with the best home record will host the team with the best away one. Of course, the battle will be for the Supporters Shield title. At the same time, the Five Stripes are aiming to break the all-time single season points record (69), which was set last year by Toronto. The bad news is that Bradley Wright-Phillips won't take part in this game due to card accumulation, following his controversial yellow card last week. With Royer and Kaku against Martinez and Almiron (and the rest of the stars from both sides) this should be an exciting event. You know who to pick.
FT: That'll do! @detienne_10 adds a late goal as @NewYorkRedBulls take all three points over @TorontoFC. #RBNYvTOR https://t.co/9lKfKnuLlS

— Major League Soccer (@MLS) September 22, 2018
SKC ( W 15 D 6 L 8 ) vs RSL ( W 13 D 6 L 11 )
With the loss in Philadelphia, Sporting dropped to second and, being just a point ahead of chasing LAFC, this will be an important game for them. It's likely Gerso and Gutierrez will come back in many fantasy teams. For the wealthy, Zusi might reappear as well.
The Royals will come to this game on a back of a loss as well. They will try to earn at least a point before they return home for their next two games. Despite being quiet in the last two, some will remember the five goals from Rusnak in the prior three games. His partner in crime Kreilach can't be ignored, with four in the last four.
Captain Suggestions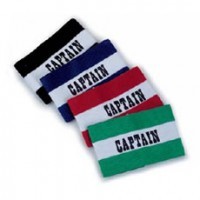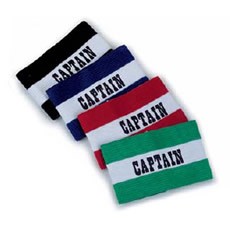 1. Villa (NYCFC) Two games against mediocre teams should put him in the lead of the captain poll. He is overdue for his third brace of the year.
2. Nikolic (CHI) Despite the Chicago slump, he is in good form and will have two games to remind himself what it's like to be a top scorer.
3. Ibrahimovic (LAFC) With BWP absent, and with three goals in the last four games, he has a chance to move to second in the Golden Boot race.
Deadline
Wednesday 26.09.18 at 7 PM EDT – Thursday at 12 AM BST
Best of luck to all Managers.
Thanks for reading: MLS Tips Fantasy Major League Soccer GW 31. This article was written by Ivan The Terrible