As the end of the season is fast approaching, every week is getting increasingly tense in the fight for a post-season place. The last week was no exception, with some big results. FC Dallas became the first team in the Western Conference to clinch a playoff spot. Amongst the many goals, we witnessed five braces (two of them from former Man United players, Rooney and Ibrahimovic). The latter said that he is now concentrated in his career and in typical Zlatan style stated that he wasn't interested in the FIFA Puskas awards as he wasn't included!
https://twitter.com/MLS/status/1046074731563274241
Gameweek 31 Review
Both DGW teams (NYCFC and Chicago) had mixed fortunes, winning at home and losing away. Toronto had a big home win (4-1) against New England and LA Galaxy achieved the same by beating Vancouver Whitecaps 3-0. There was nothing new about Colorado Rapids and San Jose, as both lost (to Seattle Sounders and Houston Dynamo respectively). Columbus Crew and Philadelphia Union shared the points in a goalless draw, matching the same result in the Portland Timbers vs FC Dallas game. RSL earned a valuable point away to SKC in 1-1 draw, while Atlanta United lost their game against NYRB, who now move a point behind the leader.
Ruidiaz nets his second! ✌️#SEAvCOL https://t.co/CqDaL8vmWI

— Major League Soccer (@MLS) September 29, 2018
Gameweek 32 Preview
This is almost a normal week, with no teams playing twice. NYCFC will be on bye and surprise, surprise, the deadline is on Saturday.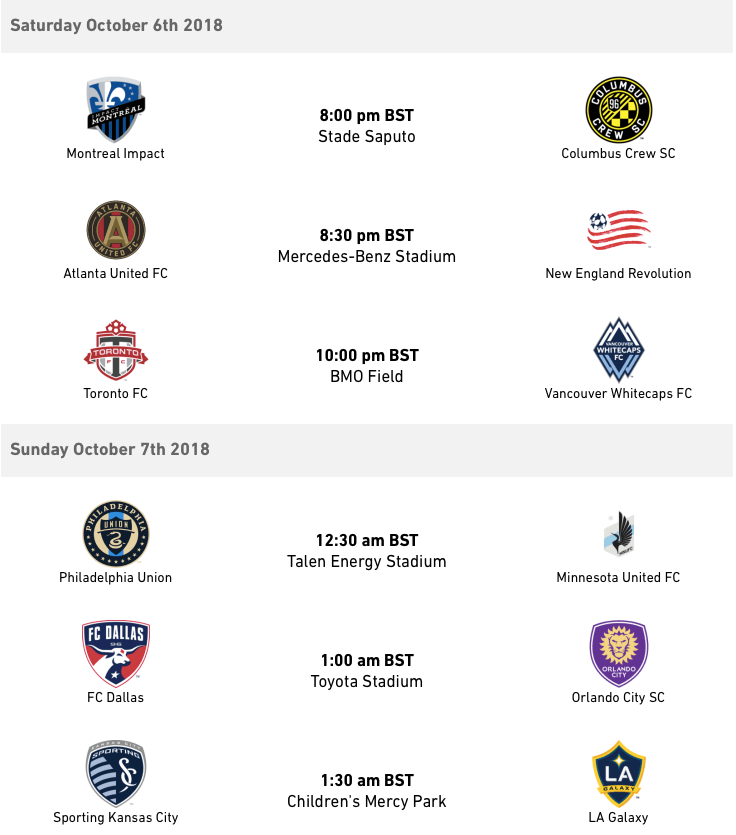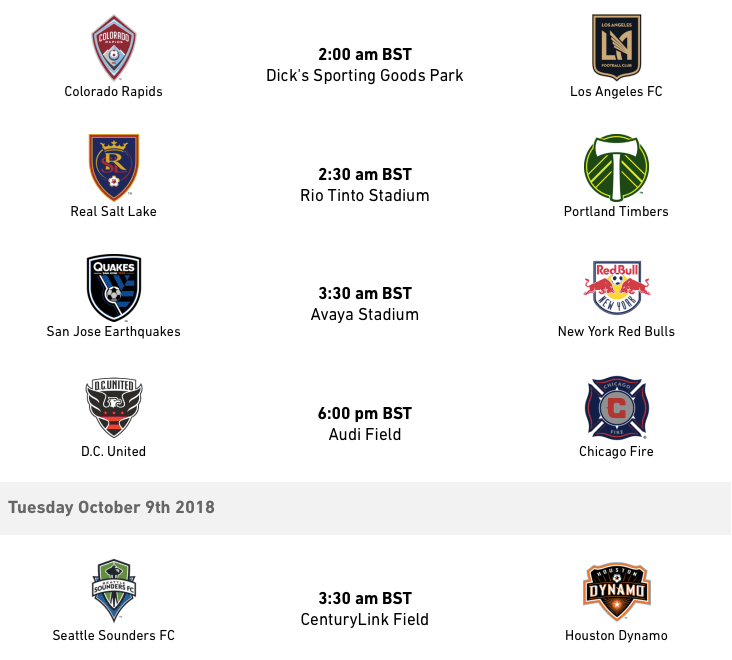 MTL ( W 12 D 4 L 15 ) vs CLB ( W 13 D 9 L 9 )
The Canadians turned what was supposed to be a big game for them into the worst possible one, after getting hammered by DCU (who are now only two points behind). This is Montreal's last home match of their remaining three and will be decisive for the post-season. Piatti might once again be considered for this game.
The Crew remain fourth in the East after their goalless draw, which was the second in their last three games. Steffen registered his 10th clean sheet but that is unlikely to be extended in this game. With only ten goals scored on the road, maybe it's best to avoid.
ATL ( W 19 D 6 L 6 ) vs NE ( W 8 D 11 L 11 )
The Five Stripes will try to bounce back after the loss at the Red Bull Arena last week. They now have just a one-point advantage over their rivals NYRB in what seems to be a two-horse race for this year's Supporters Shield. No one is perfect, and Martinez and Almiron will be quickly forgiven and left to occupy their almost permanent places in all teams across the board.
The Revs made life difficult for themselves with the loss in Toronto. Their hopes are fast fading away and there is almost no chance of things improving with this week's travel.
TOR ( W 9 D 6 L 15 ) vs VAN ( W 11 D 7 L 12 )
The reigning Champions live to fight another day after their latest win, but their chances for a post-season participation still remain slim and very much depending on what's happening around them in the table. It's a mountain to climb, but Giovinco will once again appear in many teams. A defender could be chanced on the bench.
After a six-game unbeaten streak, the Caps lost twice at home and again last week in California. With their current form, and record of 59 goals conceded, it will be risky to pick anyone from Vancouver for this all-Canadian clash.
https://twitter.com/MLS/status/1046192278866288641
PHI ( W 14 D 5 L 12 ) vs MIN ( W 11 D 3 L 16 )
Philly are still involved in the two-team race with the Crew for fourth in the East. With the last three clean sheets (and total of ten for the season) Blake will be a popular choice. The same goes for Rosenberry and we might see reappearance of the relevantly quiet of late Burke or Picault for this home game.
With the last two wins, against the Blues and the Timbers, the Loons staved off elimination for now. Regardless of their prospects for playoffs, they show that they are eager and can score against anyone. One of them is Rodriguez, with three goals in the last four games, and at his price the brave can take a gamble.
DAL ( W 15 D 9 L 6 ) vs ORL ( W 7 D 4 L 18 )
The Texans assured their return to the playoffs after missing out last year. Now their next aim is to remain in the top two, for which they need six points from their remaining games. The first three points look almost certain, judging by the visitors. Gonzalez has played the last four matches, with two clean sheets, and he is at a very affordable price for the keeperoo lovers. Barrios or Mosquera are highly recommended for this game.
Not much can be said about the Lions. It's a season they would like to forget.
Rossi gets one back for @LAFC! #CHIvLAFC https://t.co/8OxWtCU9Li

— Major League Soccer (@MLS) September 29, 2018
SKC ( W 15 D 7 L 8 ) vs LA ( W 12 D 8 L 11 )
Sporting KC were held at home by Real last week and missed the chance to top the Western Conference by goal differentials. They will try to correct that glitch by going back to winning mode where they have won their last three home games with clean sheets. This will be last game before Decision Day at Children's Mercy Park, so expect to see Melia with a mixture of Zusi, Opara or Sinovic in many teams.
The last two victories over Seattle and Vancouver pulled the Galaxy just below the red line, only a single point behind RSL. It will be a tough away game, but Zlatan and company are on a high and always try their best.
COL ( W 6 D 6 L 18 ) vs LAFC ( W 14 D 8 L 8 )
The Rapids are already on vacation and waiting for the season to be over. Not long ago they were playing for fun and spoiling other teams' chances, but with the last two home shutouts that's no longer the case. Simply move on.
The Black and Gold missed the chance to jump above Sporting but now their immediate goal is not to slip down below Portland and Seattle, who are pushing up. If you are not busy elsewhere you might pick one of Vela or Rossi, who seem to rotating in scoring.
RSL ( W 13 D 7 L 11 ) vs POR ( W 13 D 9 L 9 )
It was a mixture of joy and disappointment for the Royals after the draw last week. A win would have seen them move above Seattle, but instead they are hanging in sixth place. They are only two points above the Galaxy, and with only three games remaining there is no room for mistakes. They will meet the Timbers again in their final game (that time as visitors). Rusnak played only 30 minutes due to a late arrival last week, but expect him to start and be popular.
Similar to Columbus in the East, the Timbers are just clinging to a knockout round home game should they hold at fourth place (they are currently only a point in front of rivals Seattle). They haven't won a road game since the end of June and this trip to Rio Tinto could be tricky for them. If you are still prepared to risk Valeri, then good luck.
SJ ( W 4 D 8 L 19 ) vs NYRB ( W 19 D 5 L 7 )
With nothing to play for, the Quakes are having the task of spoiling other teams' clean sheets by scoring the odd goal. They even managed to upset the Western leader twice in a month, at home and away. For the adventurous, Vako or Hoesen can surprise again with a goal or two. For the Wondowatch, he is two goals short of that record.
.@Tim_Parker26 with his first goal of the season to extend the lead!#RBNYvATL | #RBNY pic.twitter.com/j54EHSerXf

— New York Red Bulls (@NewYorkRedBulls) September 30, 2018
Despite the long trip to California, the Bulls will arrive to this game on a high after their win over the leader Atlanta. Now only a point behind, they have a big chance of winning the Supporters Shield trophy so expect them to fight hard for the three points. Bradley will be back after the suspension and maybe Tyler Adams, who was absent due to a minor back problem. Perhaps it's too much to ask for a CS, but expect goals from the visitors.
DCU ( W 10 D 8 L 11 ) vs CHI ( W 8 D 7 L 16 )
With draws or wins, the Capital men are marching on their mission towards a post-season place. With the combo of Rooney and Acosta they are drawing attention to many in the fantasy football world and becoming favourites. If you are on budget, or not a fan of the two mentioned above, you can opt for Arriola, who has three goals in the last three games. With all due respect for Chicago, and their big win last week, they are the underdog here, having not won on the road for four months.
Not a chance @WayneRooney's missing that one. #DCvMTL https://t.co/IrJN86Ew8P

— Major League Soccer (@MLS) September 30, 2018
SEA ( W 14 D 5 L 11 ) vs HOU ( W 9 D 8 L 13 )
This game will be all about Seattle trying to replace Portland in fourth place. Despite the recent hiccup in their long unbeaten streak, the Sounders have the capacity to achieve that. The focus will be on Lodeiro and Ruidiaz here. Of course, the likes of Roldan, Alonso and Rodriguez can't be ignored either. As for Dynamo, they simply are not to be trusted on the road. With only one win away back in May, move on.
Captain Suggestions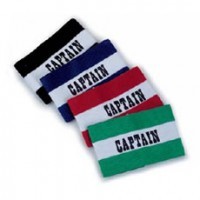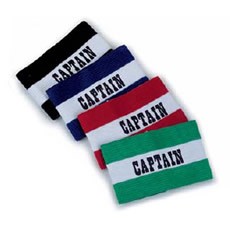 1. Martinez (ATL) Not very often will you see Josef goalless in two consecutive rounds. Expect him to be back on the scoring board this week.
2. Rooney (DCU) He's inspired the team since his arrival and is on a mission to make sure they are in the playoffs.
3. BWP (NYRB) After a rest last week, and with a sniff of the title, he could be ruthless against the leaky Quakes.
Deadline
Saturday 06.10.18 at 3 PM EDT – 8 PM BST
Best of luck to all Managers.
Thanks for reading: MLS Tips Fantasy Major League Soccer GW32. This article was written by Ivan The Terrible