We expected it to be an exciting round as the season approaches its final stages, and it was! Fantasy-wise, many managers had to swallow disappointment as the two most popular captain picks, Martinez and Almiron, failed to deliver the expected results. Nevertheless, 39 goals were produced including 5 braces from Rooney, Blanco, Picault, Diomande and Rodriguez. Philadelphia, LAFC and SKC clinched playoff spots, but the big news from this round was last year's Champions, Toronto FC, crashing out of playoff contention. They joined Orlando, Minnesota, Chicago, Colorado and San Jose on the elimination pile. On a brighter note, the 16 year old defender George Bello scored his first MLS goal for Atlanta, which was a delight for his owners in FMLS.
16-year-old @_georgebello scores his first-ever MLS goal! #ATLvNE https://t.co/pfrJ3k1eTH

— Major League Soccer (@MLS) October 6, 2018
Gameweek 32 Review
Despite the usual suspects Almiron and Martinez blanking, Atlanta United still managed to take the three points against New England Revolution (2-1) to stay top, but they are closely followed by NYRB who won their away match at San Jose (1-3). In a similar situation to Atlanta, FC Dallas remained top in the West by eliminating Orlando City in a 2-0 win, while SKC booked their tickets for the postseason by drawing (1-1) with LA Galaxy. Both Portland Timbers and Philadelphia Union maintained fourth position in their Conferences with big wins over RSL (1-4) and Minnesota United (5-1) respectively. Vancouver Whitecaps knocked out Toronto FC (1-2) from the playoff contest and LAFC kept hopes up with an away victory (0-3) vs Colorado Rapids. Rooney's brace extinguished Chicago Fire (2-1) and moved DC United closer to the top six. The round ended with a game in which Victor Rodriguez scored his first MLS brace and with two more goals from Bruin and Roldan Seattle Sounders (4-1) eliminated Houston Dynamo from the playoffs.
Why not, Ilsinho?! 5-1. #PHIvMIN https://t.co/nXeDsANILm

— Major League Soccer (@MLS) October 7, 2018
Gameweek 33 Preview
As always, when the rest of the football world is on an international break MLS insists on keeping us entertained, even with a tiny round including just four games 😀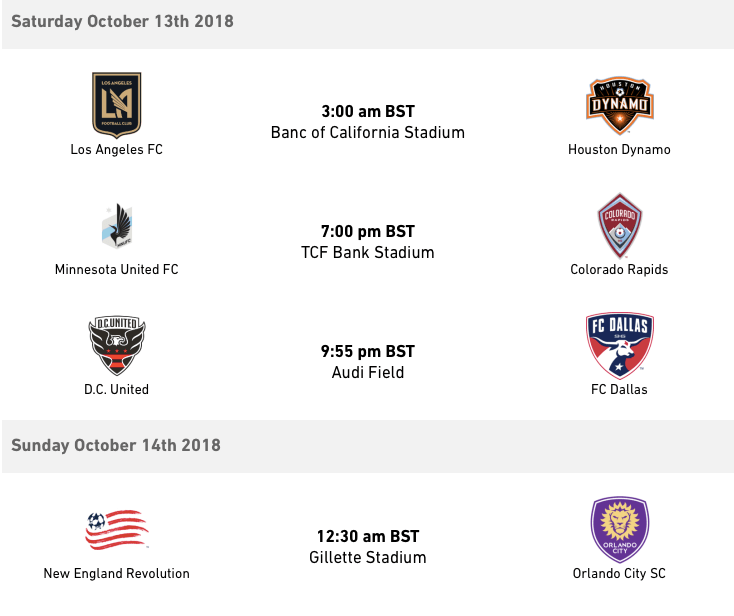 LAFC ( W 15 D 8 L 8 ) vs HOU ( W 9 D 8 L 14 )
Last week the Black and Gold booked their ticket for the playoffs and that didn't come as a surprise after they've been outstanding throughout the season. With a win here, they will match the 56 points Atlanta achieved last year as a team in an inaugural season. And with their remaining two games afterwards they could surpass the record of 57 held by Chicago from 1988. Of course, the fight for a second place is included in their campaign, so they have much to play for. After almost three months, Diomande scored a brace to remind everyone of the time he scored nine goals in six games earlier in the season. The rest is a large pool of well-known players to choose from. Expect to see various formation including Vela or Rossi, plus Feilhaber, Nguyen, Zimmerman, Beitashour and others. As the first game in the round, Miller (10 clean sheets) would be ideal for your keeperoo.
Too easy for Dio & @LAFC!

3-0 to the visitors. #COLvLAFC https://t.co/fQvWZk8zAK

— Major League Soccer (@MLS) October 7, 2018
Houston need to win all their remaining games to be in with a chance of post-season participation. And even then, that will be dependent on the results from other teams. It looks more likely that they will be eliminated from the playoffs, either by defeat to Seattle in Round 32, or by defeat to the mighty Black and Gold in this round. Either way, it's not recommended to pick any of their players for this fixture.
MIN ( W 11 D 3 L 17 ) vs COL ( W 6 D 6 L 19 )
This will be a game between two teams already out of the post-season contest and with nothing to play for. That said, in games like this quite a few goals can be scored for fun and, if that is the case, most likely they will come from the host team. Even in a small round like this we still need 15 players and apart from the expected picks from the other games the likes of Ibarra, Quintero and a defender could appear in some teams.
DCU ( W 11 D 8 L 11 ) vs DAL ( W 16 D 9 L 6 )
Since the arrival of Wane Rooney we have seen a totally different DC United. The Black and Red are unbeaten in their last six games and are now standing only two points behind sixth-placed Montreal, with still another game in hand after this one. We hardly need to mention that Rooney will be in every team, accompanied by L. Acosta, plus others.
The Texans are currently topping the Western Conference but with SKC and LAFC not far behind they will need six points from their remaining three fixtures (which includes this one) to secure a top two place. In contrast to their excellent home record, the one on the road is not perfect. They have two losses and two draws in the last five.
2⃣ more goals for @WayneRooney, 3⃣ more points for @dcunited. pic.twitter.com/kKAWEGJE63

— Major League Soccer (@MLS) October 8, 2018
NE ( W 8 D 11 L 12 ) vs ORL ( W 7 D 4 L 19 )
The last game of this rather short round will surely see the Revs going all out, following their loss at Atlanta last week, as anything less than a win will see them eliminated. Given the calibre of the opponents, no doubt a home win is expected here and players like Penilla, Fagundez and Bunbury will be popular. Knighton has played the last five games in goal and made 26 saves in them. He is reasonably priced and can be used as last resort in the keeperoo.
It's hard to remember the last time the Lions won a game [Ed. It was the 15th July; 2-1 at home against Toronto]. They have shipped 14 goals on the road in the last five games and that bad record is only likely to increase in this game.
Captain Suggestions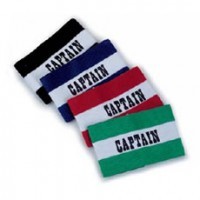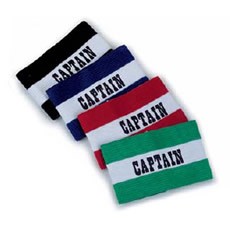 1. Wayne Rooney (DCU)
2. Carlos Vela (LAFC)
3. Cristian Penilla (NE)
Deadline
Friday 12.10.18 at 10PM EDT – Saturday at 3AM BST
Best of luck to all Managers.
Thanks for reading: MLS Tips Fantasy Major League Soccer GW33. This article was written by Ivan The Terrible