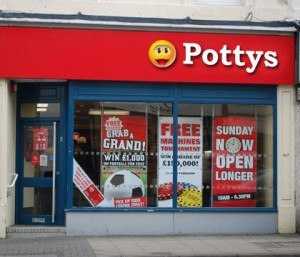 So with only 10 days til the end of the season and only 2 more Potty Competition's remaining, I like many of you will enjoy my holiday break, but for those who need a Fantasy Football summer fix I have plans which I will come back to shortly.
Gameweek 36's Competition was one hell of tussle here at Potty's Bookies and that old hound the Lawdogg was the sole leader but Elleffcee slipped in and with 68 points a piece a tied spot we had. But guess what? Their thunder was stolen by John Terry who was included in NiN's selections and he seized control of the Competition with a gameweek winning score of 75 points.
Well done NIN another potty Winner.
The midweek Champions League Fun was won by an overseas punter from the land of the rising sun, this owl had 3 goal scorers in his 4 picks meaning Ronaldo, Messi and Lewondoski gave BRYAN MUNICH a first potty Win this season.
Both winner's can reach me at prctrdvd@gmail.com
Other news-my "Sand In Your Socks" CL Semi-Finals Results are in.
Both ties have points hits taken into account.
Elleffcee – 69 v 75 – Madridistas.
and
Inittowinit – 66 v 68 – Alta Tensione.
So the following now takes place.
The CL Potty Final – Madridistas v Alta Tensione.
3rd/4th Place Play-Off – Elleffcee v Inittowinit.
The Final – Cup to the Winner.
Play-Off – Shield to the Winner.
Let's play – Double Jeopardy
1 – Select 5 players.
2 – 1 Goalkeeper / 1 Defender / 2 Midfielders / 1 Forward.
3 – Highlight a Captain for double points.
4 – Pick from teams Arsenal and Sunderland.
5 – All your men may come from one team or mix and match.
Now back to those of you who need a Fantasy Football summer?
Well I give you "21 or Under at Pottys".
Yes I will be hosting the following Fantasy Football Tournament which is the UEFA Under 21 European Football Championship.
It runs from the 17th June and ends on the 30th June.
So if you want in?
Please e-mail me at prctrdvd@gmail.com with the words "I'm under 21" and I will then confirm your place.
It will be fun and I promise you some firework's also.
All for now,
Potty