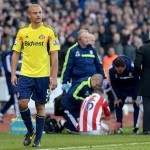 Saturdays fixtures saw two straight red cards brandished in GW12. Firstly, after almost two years out with injury, Wes Brown's return to action was short lived, as after just 35 mins of his second start of the season, he was dismissed for – well, for a perfectly good challenge!
Fortunately for Wes an Independent Regulatory Commission (yeah right!) have overturned the red card, and no suspension will need to be served. N.B. Although the red card has been rescinded, owners of Wes will not get the -3 points back.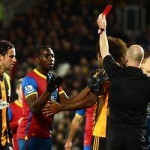 Later the same day Yannick Bolasie of Crystal Palace was also dismissed from the field of play in their match against Hull. Again an appeal followed, but Yannick was not so lucky, the claim for wrongful dismissal was unsuccessful and Yannick will now miss Crystal Palace's next 3 games.
Wayne Rooney owners can probably count themselves lucky as prior to the goal, assist, and 3 bonus points he picked up on Sunday in South Wales, Wayne was involved in a petulant kick out, the likes we have not actually seen for a while from him. What the referee actually saw of the incident we'll never know but he only saw it it as a yellow card offence. That is however Wayne's 4th Yellow card of the Season, so he joins the growing list of players just one match away from suspension.
SUSPENDED PLAYERS

Any player who picks up 5 yellow cards prior to 1st January will serve an automatic 1 match suspension. The following players all have 4 yellow cards to their name, meaning, if they collect just 1 more, they will receive an automatic 1 match suspension. Worth a quick check on the list, before you make your transfers, especially later in the season when the suspensions become 2 or 3 games.
As mentioned earlier, Wayne Rooney joins the list this week, along with Ross Barkley (Everton), Victor Wanyama (Southampton) and Youssouf Mulumbu (West Brom) who all picked up their 4th yellow card of the season.
PLAYERS ON 4 YELLOWS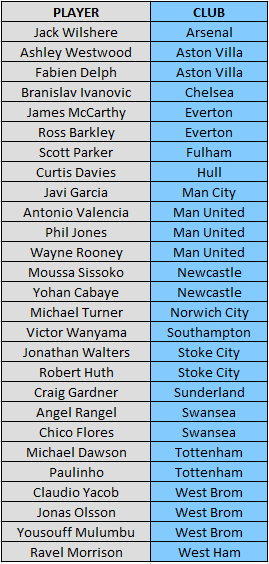 This article was written by Mutley