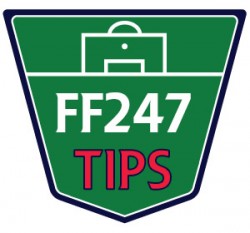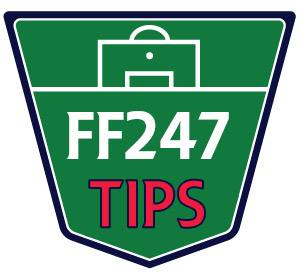 Welcome to Fantasy Premier League Tips Game-week 4.
'Don't throw the baby out with the bath water'
So we all knew it was coming at some point, we just all presumed it would be a hamstring and not an elbow that did the damage. In some respects a hammy would have been kinder to us FPL folks as at least we would have had a fair stretch to contemplate life without him but as it is we now have a small window in which to negotiate around selling him, picking the correct replacement for a bit and then planning to buy him back. Or not. That ones for the brave though. Or the FPL suicidal. We shall talk to you lot later! Let's just assume we are talking to the sensible majority here though and take a look at what all this actually means in terms of potential strategy for the next few weeks.
[clear]
OVERVIEW
[three_fourth padding="0 20px 0 0″]
[/three_fourth]
Just so that we are all on the same page here we are of course talking about Mr Aguero. Never before has such a small man had such a big impact on so many. Well ok, Kim Jong Um may disagree and Kun kimself, yes Kun not Kim, usually causes a stir but for some reason this time it feels different. Why is that? Probably because of the form he is showing allied to playing in a Pep team that feels primed to take the league by storm. You can just feel it brewing and Kun is at the point of that attack. Is he a must have? We'd say he's as close to one as he can possibly get now. And it's not even as if having him means you can delight in his points – it's more a treading water exercise. But so be it, that's the nature of the game we play.
To be clear he has been handed a 3 game suspension but in terms of FPL it is essentially just 2 games as one will be served in the League Cup so he will miss just GW4 (Man Utd) and GW5 (Bournemouth) and be back for GW6 which just happens to be Swansea which in itself looks like a potential Kun captain week and serves as an example of why we can't do without him really.
So what are your options? Well, many really. Let's take a quick look at the main ones…
STRATEGY #1 – Wildcard
Many a manager had planned to wildcard this week regardless of Kun and those that had probably just found even more justification in doing so in his ban. The early WC has its advantages of course – we've had a few weeks to assess which teams, and probably more importantly which players, are in form and just as importantly which are actually likely to play.
The temptation here though is to spread his funds across the squad. Our one big tip if you are wildcarding this week then would be to have a 'Kun' plan in mind. Spread the funds by all means but know when you are going to bring him back in and plan accordingly. It'll probably require two transfers and a downgrade in midfield. Be sure to know who that involves and that you are happy enough with their fixtures. The baby and the bathwater quote applies here most liberally!
Stress Level – 5 (/5)
Difficulty – 3
Any wildcard at any time is stressful, even more so when you have to plan ahead for some major restructuring to it in just two weeks time.
On the plus side it's not that difficult to look at the immediate fixtures and pick a good short to mid term squad.
[divider_1px]
STRATEGY #2 – Sell but keep the funds
This is the archetypal easy 'in and out' strategy. Buy a short-term replacement and leave the surplus funds there knowing you will reverse the transfer in two weeks.
Stress Level – 1
Difficulty – 1
If you can resist the temptation that comes with having a big wedge of cash in your bank for two weeks and not spending it then this is as easy and stress free as it gets. Just pick the right forward and it's happy days!
[divider_1px]
STRATEGY #3 – Sell and pimp your midfield
The tempting one! Selling Kun and then suddenly seeing a spare 3, 4 or even 5 million in your bank and then visualising Redmond or Townsend suddenly being Hazard or Alexis is often too tempting a prospect for many. It's basically one step on from the above strategy. If it involves a saved free transfer then it's even more tempting. And that's not to say it's not a wise move. Why sit on a suspended player and a lesser midfielder when you can bring in two big hitters. In fact it's probably our ideal scenario. Even better if it doesn't involve a hit.
The downside here is that you will probably tie your future Kun funds up in the move and will have to compromise again in two weeks if and when you want him back.
Stress Level – 2
Difficulty – 4
It's easy to do, of course. The difficulty is in managing the aftermath. This is one we recommend for good forward planners.
[divider_1px]
STRATEGY #4 – Sell and forget
This is the unwise one we referred to in the intro. And some will still do it. Sell him with abandon and have no clear plan to buy him back. We don't recommend this one at all. It often ends up with the assailant taking a hit to buy him back the week after he has scored a hat-trick!
Stress Level – 1, initially. 5, ultimately!
Difficulty – ditto!
It's easy to do, harder to justify and near impossible to get away with as a long term strategy! Sometimes it's just as important to keep pace and not lose too much ground as much as it is gaining some. Kun can kill you in an instant, especially when he is a viable and almost certainly popular captain most weeks.
[divider_1px]
STRATEGY #5 – Stash him!
If the above is stupid then this is just brave. You do have the option of stashing him on your bench for a couple of weeks, the advantage being that you don't need to transfer him in and out and you can concentrate your transfers on other targets. The disadvantage is of course that you have a good % of your budget for those other transfers tied up on your bench which your opponents will be using to play the likes of Costa, Sanchez or… Lukaku. Yeah, it's not all bad if you go this way!
Stress Level – 3
Difficulty – 1
Stress will be high if your opponents cash in and their chosen replacements have a good few weeks.
[divider_1px]
POTENTIAL ALTERNATIVES
Obviously you will replace Kun with another forward and so we will look at the potential alternatives in that respect but if you opt for Strategy #1 or #3 then you will be on the look out for a midfielder or two as well and so we will now quickly look at who we would recommend in that respect –
MIDFIELDERS
One of the keys to success in FPL is jumping on an early bandwagon. That's usually a player who comes good out of the blue but in this case we present you with one who managed 9 goals and 13 assists last season in a little over 28 games worth of minutes. Dimitri Payet also has a good run of fixtures in his favour and his manager has begun to wax lyrical about him returning this weekend ahead of Watford at home. The only surprise about him really is that he already sits on nearly 14% of teams despite playing just 24 minutes this season, in GW1, patient lot those ghost teams.
[divider_1px]
A bandwagon already departed after last week may be Alexis Sanchez as nearly 140,000 teams have jumped on it already but it still sees him sat with just an 11.6% ownership, somehow less than Payet despite have completed all 270 minutes so far. A bumper 16 points with a goal and 2 assists will be sure to push that up further though, especially when the greedy eyes see the surplus Kun money. His fixtures are average in the short term with the likes of Southampton and Chelsea up soon but then improve massively with a run of Burnley, Swansea, Boro and Sunderland.
[divider_1px]
Two goals and an assist in three games have seen the old Eden Hazard possibly re-emerge, as many predicted he would given his sudden return to form at the Euros. He has a great fixture this week in the form of Swansea but then it's anybody's guess as to whether they can maintain the momentum as they then play Liverpool, Arsenal, Leicester and Man Utd in four of their next five.
[divider_1px]
Neither a long ball merchant, a knock down specialist, a goal poacher or indeed bearing the name 'Rooney' it was still a bit of a surprise to see Ross Barkley omitted from the latest England squad. At £7.7m he's sat bang in the middle of that grey area between cheap and premium and so needs to be a part of a well balanced midfield and already being owned by almost a fifth of teams he's hardly a differential either. He does however have a goal (a fluky free kick) and an assist so far, and certainly has the fixtures on his side with Sunderland, Boro and Bournemouth up in the next three.
[divider_1px]
FORWARDS
If you aren't in camp #5 then you will definitely need a new forward this week. There are many options, these are our recommendations to replace him…
If you need cheap, cheerful and consistent then we'd go with Jermain Defoe. Ok, so maybe not so cheerful but he's certainly cheap at £7.1m in relation to his consistency – 2 in 3 so far and 15 in barely 28 games last season.
[divider_1px]
If you need mid to expensive, snarly and consistent then we'd go with Diego Costa. At £9.7m he's a fair chunk dearer but he's playing in a much better team and sees Jermain's two goals and raises them with an assist. He's still haunted by his age old problem of not being able to attract bonus points though with none so far vs Jermain's five, despite the same basic stats in terms of goals. Don't be caught in the 'he's a card magnet' trap either, it's a bit of a Costa myth. His last red card in a domestic league game was for Real Valladolid back in 09/10. Yes ok, he bit Gareth Barry in an FA Cup game but who wouldn't, just to see if he was a real person with a heart beat and a personality and not a dummy.
[divider_1px]
If you need premium, arrogant and consistent then Zlatan is your man. With 3 goals in 3 games he's already delivering what we all kind of expected he would. At £11.8m he's not as expensive as Kun but he's certainly in that 'explosive' bracket with him. It's a Manchester derby up next but don't let that put you off – he has history with Pep, as does Jose, so motivation won't be an issue this week!
[divider_1px]
If you need lazy, inconsistent and a continual FPL disappointment then Romelu Lukaku is available for just £9.0m. With a grand total of just 3 points so far and declarations of 'still being in pre-season' he's hardly a prime candidate but he does have the fixtures on his side and a strong international showing this week with a few goals against Cyprus showcased signs of life at least.
[divider_1px]
If you need a striker bang out of form and who was described after his international performance this week as looking woefully off the pace then Harry Kane is your man! Now we all know Harry knows where the goal is and it's probably a case of when not if he goes on a roll again. It's probably worth noting his relationship with the currently suspended Mousa Dembele. Alongside him in the team Kane scored 24 goals in 27 games. Without him it was 1 in 12 and he hasn't scored in the 9 games since he was suspended. The good news is that Dembele is back in GW5. Whether you splash £10.9m on a striker on that basis is up to you but Spurs certainly have the fixtures in their favour if he can get himself going again.
[divider_1px]
If you need a striker who is well rested and now 'considerably richer than you' (you need to say that in a Harry Enfield voice) then the good news is that we have two of them for you. This pair have now moved for combined transfers fees in excess of £110m. And now find themselves at… Stoke and Crystal Palace. The (rich) lazy duo managed just 15 and 14 league starts respectively last season although it's worth noting that they weren't totally out of touch as they did both manage 10 goals apiece across all competitions. The hope for both here is that if they can settle in quickly and get consistent minutes then they are both capable of offering their teams and their prospective fantasy owners a good deal of value for money given their previous pedigree. Christian Benteke is just £7.4m and boasts a career total of 105 goals in 278 appearances. His last real run in a team was at Villa where he had a near 1 in 2 goal ratio with 49 in 101 games. Wilfried Bony is just slightly cheaper at £7.3m and has a similarly impressive 138 goals in 276 appearances and likewise the last time he had a consistent run was with Swansea where he also had a record of a goal every 2 games, with 35 in 70.
[divider_1px_dashed]
Thanks for reading Fantasy Premier League Tips Game-week 4 Life without Aguero. This article was written by inittowinit
[divider_1px_dashed]
[row][span6]

Vote on our Captain Poll Now

[/span6][span6]




[/span6][/row]
[divider_1px]
[alert style="2″]
We are running the main public FF247 League which anyone is welcome to join by using the following code 1147-701 (auto-link below). This one has a prize pool of £250 which is sponsored by @FootballFanager and will be paid into your account on their website. The top 5 places are paid out.
[/alert]
[alert style="3″]
New for the 2016/17 we are delighted to announce we are running a Regulars League which has a cash prize pool of £300 paid directly to the winners from the FF247 management team.
To enter this one you need to be an active and recognised site member and you need to e-mail us for the league code – Elleffcee@fantasyfootball247.co.uk *terms and conditions apply and are available upon request. Management reserve the right to review membership of this league on an ongoing basis.
[/alert]
[divider_1px]
Fixture Tracker – the next 6 games

[divider_1px]