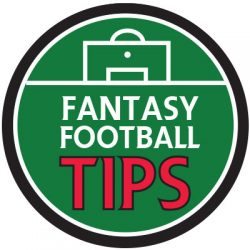 Welcome to Fantasy Premier League Tips Gameweek 15. It was Christmas Eve babe, In the drunk tank, An old man said to me, won't see another one… So it's not quite Christmas yet but it's time to start getting into the festive spirit. For some Christmas is about making a fool of themselves at the office Christmas party, for others it's about spending time with family, for others it's about presents, while for some it's a religious time of the year. For some of us it's about squeezing five game-weeks into three weeks, yes indeed we've got our priorities straight. As we've seen over the course of the season rotation is becoming an even bigger issue than it has been in the past and it's only going to get worse over the weeks ahead. So start your planning now and ensure you've got 15 players who play regularly as you're going to need them. With five game-weeks remaining in 2016 I've decided to take a look at those players who can serve you well over the festive period beginning this coming weekend.
Goalkeepers
[three_fifth padding="0 20px 0 0″]
[/three_fifth]
If it ain't broke don't fix it is a phrase I live by so therefore I will once more start with the premium keepers. I'm beginning to feel like Bill Murray as yet again I start with Thibaut Courtois. To be honest, if you're one of those managers who just wants one solid keeper whom you will start each & every week Courtois should be in your team. With seven clean sheets to his name he is now the top scoring keeper in FPL and given their recent form he is likely to stay there for the foreseeable future. Having kept six clean sheets in a row between game-weeks 7 & 12 many expected them to be tested by Spurs & City in game-weeks 13 & 14. Granted they conceded once in each game but they showed enough in both to install themselves as firm favourites for the title and while they may have conceded in each they rarely looked in a great deal of trouble. Take a quick look at their five remaining fixtures in 2016 and ask yourself how many are they likely to concede, I'm sure many of you will suggest one or two and this of course means clean sheets. The only reason not to choose Courtois is that it will use up a precious Chelsea spot. The problem is, for me at least, that aside from Courtois it's difficult to make a strong case for any other keeper!
What of the other premium keepers? Manchester United has a great run of fixtures following this week's game against Spurs but United seem to find new ways to cock things up each week. Aside from a trip to play City in in GW17 Arsenal also have a relatively decent run of fixtures but just like United they have found clean sheets difficult to come by of late. Following their 6th clean sheet of the season Spurs boast the best defence in the league and if I were forced to choose a premium keeper other than Courtois it would be Hugo Lloris. They face a somewhat rejuvenated United this week but follow that up with some decent fixtures and with Toby Alderwiereld set to return they should in theory be better set at the back.
I've possibly mentioned it before but I'm personally not a fan of the mid-priced keeper as I don't feel they offer the best value for money. I'm sure someone could use some stats to prove me wrong but this is just a gut feel I have. So which budget keepers should you be considering? For me the standout options at the moment are Stoke's Lee Grant and Sunderland's Jordan Pickford both of whom are currently available for £4.2m. Since coming into the side in GW6 Grant is yet to concede more than one goal in a game and has kept four clean sheets in the process. Pickford's stats aren't quite as impressive. Since coming into the side in GW3 he's kept just the solitary clean sheet and has conceded a total of 20 goals. He does however enjoy making saves and in seven of the twelve games he's played he's scored three or more points, despite keeping just the one clean sheet. Grant is likely to lose his place once Jack Butland returns to fitness but with the news that Butland has suffered a setback there's every chance that Grant will play the remainder of the games in 2016. Pickford is also likely to come under pressure from Vito Mannone but given his current form that's unlikely to happen in the near future. Stoke's upcoming fixtures aren't pretty but at £4.2m Grant is what we call an enabler. Sunderland's are somewhat better and there's even the possibility of a clean sheet over the coming weeks.
Defenders
[three_fifth padding="0 20px 0 0″]
[/three_fifth]
Back to Bill Murray for our first defender this week, yes it's Marcos Alonso. A few eyebrows were raised when Chelsea shelled out a reported £23m to bring the Spaniard to Stamford Bridge. After all his previous two stints in English football had seen him turn out for heavyweights Bolton Wanderers and Sunderland. However Antonio Conte was clearly a man with a plan and he knew that sooner or later he would switch to a back three. That switch took longer than many expected but what a switch it has been. Since it happened, in GW7, they've won eight consecutive games keeping six clean sheets in the process. In these eight games Alonso is averaging just over 6.5pts per game, a figure which is impressive in any language. Over the last six game-weeks he's had 19 touches in the opposition penalty area and has had seven attempts on goal, there are a few forwards out there jealous of such stats. As we've already alluded to we expect Chelsea to keep a number clean sheets over the remainder of the year while there's also every chance that Alonso will pick up some attacking returns. The fact that he still features in just 6.5% of teams is mind boggling. I realise that sorting out the defence is not always top of every managers priorities but if you get the opportunity over the next week or two do yourself a favour and invest in Alonso.
When Southampton held Liverpool scoreless back in GW12 fantasy managers sat up and took notice. For good measure they followed this up with a 1-0 win over Everton in GW13 and this saw fantasy managers flock to the likes of Fonte, VVD and Soares. You all know what happened next, they lost 3-0 to the Lord & Co. In truth they've been something of a Jekyll and Hyde team this season as prior to the Liverpool game they'd lost to Hull. They currently sit 12th in the table and have conceded 15 times but they have managed to keep five clean sheets, a figure only bettered by Chelsea & Spurs. Our tip from the Saints rearguard is Cedric Soares. At £5.0m the Portuguese international is cheaper than any of his colleagues and with seven baps to his name he appears to be the standout option. Assuming Southampton can be more Jekyll than Hyde throughout the month of December Soares could prove to be a decent investment as the Saints have a relatively easy fixture list.
They say Christmas is a time for miracles. Well a miracle has come early to the West Midlands as West Brom currently sit 7th in the table. This is thanks to three wins & a draw in their last four games and while they've only kept one clean sheet in those four games they've only conceded three. Admittedly the Baggies have a terrible run of fixtures until the end of the year but in Chris Brunt and Allan-Romeo Nyom they have two interesting propositions. Since his return to the team Brunt has been playing OOP in midfield and more importantly is on a significant proportion of set-pieces. So while the fixtures are set to take a turn for the worse there is always the chance of him chipping in with a goal or an assist as he demonstrated last week. Nyom is much less likely to chip in with any attacking returns but at £4.3m he's £0.6m cheaper than Brunt and at that price you can happily bench him every week if you like. I've just had a 2nd look at their fixtures and they're not quite as bad as I originally thought so they could possibly pick up a clean sheet over the coming weeks. After all this is a Tony Pulis side.
Let me throw a few more names at you before we move on… Bournemouth's Nathan Ake, Burnley's Michael Keane and Phil Jones, yes that Phil Jones! When GP tipped Ake a couple of weeks ago there were a few people who laughed at him. They shall remain nameless but they know who they are. However GP may well have been onto something as in the last three game-weeks Ake has scored twice and picked up a clean sheet. Such form will not continue but he's only £4.3m and could be useful bench fodder. Over the last six game-weeks Michael Keane has had more touches in the opposition penalty area than any other defender and this would suggest that a goal is only around the corner. Burnley's form has nosedived of late but if they can get Heaton back between the sticks they have the fixtures to suggest they could pick up a clean sheet or two over the remaining game-weeks in 2016. Phil Jones, I can hear you all laughing from here. And you're probably right as this is something of a punt. United are yet to keep a clean sheet with him in the team but following this week's game against Spurs they've got some decent fixtures and at £4.7m he's possibly a punt worth taking.
Midfielders
[three_fifth padding="0 20px 0 0″]
[/three_fifth]
Eden Hazard v Alexis Sanchez. The debate as to which of the two is more essential has raged since the beginning of the season and is likely to continue for the remainder of the season. The fact that Sanchez leads Hazard by just 13pts would suggest there's not much between the two but a quick look at some underlying stats would imply otherwise. Sanchez has had significantly more touches in the opposition penalty area and has had more shots on target. This isn't a surprise as he's been leading the line for Arsenal and this of course leads to his average pitch position being closer to the opposition goal. In the most basic of stats Sanchez leads Hazard by 11 goals to 8 and by 5 assists to 3. Sanchez has blanked on seven occasions while Hazard has blanked six times and this should dispel the myth that Hazard is the more consistent of the two. Something else that works in Sanchez's favour is the fact that no other Arsenal player can cover his points while Diego Costa can unquestionably cover Hazard's points. I'm actually a little surprised that everything weighs so heavily in the Chileans favour. If you're struggling to accommodate both in your side I would certainly propose you opt for the Arsenal man. However with many managers now likely to have some excess funds sloshing about following the sale of Sergio Aguero squeezing the two into your team has become a lot easier. With Chelsea's fixtures and Sanchez's form, doubling up on these two heavy hitters is likely to be a popular strategy.
Kevin de Bruyne has scored twice and picked up nine assists to date. Interestingly the goals came in game-weeks 4&5 when Sergio Aguero was suspended, he also picked up an assist in each game for good measure. With the Argentine set to miss the next four games City will be hoping that de Bruyne can once more step up to the plate. While he did miss an absolute sitter against Chelsea he was one of City's more impressive players in that game, particularly in the first half. City have a mixed bag of fixtures over the coming weeks but they've got a squad capable of coping without Aguero and for those of you who want to ensure you have some City cover for the Christmas period KdB should be top of your list. With an ownership of just 10.8% he also represents a decent differential. I will just add a note of caution and that is that City do not appear to be playing with the same air of confidence which they displayed during the opening six game-weeks.
Coutinho, Firmino or Mane? For a large part of the season it has been one or two of the three and hope that on any given week you own the one who scores heavily that week. With Coutinho out injured for the remainder of 2016 it's now obviously one from two. So which of the two do we opt for? The underlying stats over the last four game-weeks are overwhelmingly in favour of Firmino but Mane appears to be the one with the all-important end product. In this period Mane has collected three goals and an assist whereas Firmino has managed just a goal and two assists. With Coutinho out injured Divock Origi came into the side and this saw Firmino shifted from the central position we have become accustomed to seeing him in. Whether this will have an effect on his returns over the coming game-weeks remains to be seen as Liverpool's forwards tend to switch positions constantly throughout a game. If for some bizarre reason you don't own a Liverpool midfielder I would suggest that Sadio Mane is the one to get into your team. However if you already own Firmino I'd hold onto him. With three goals and an assist to his name over the last five game-weeks Emre Can is certainly forcing his way into our thoughts. It's hardly a coincidence that his average pitch position has shifted further up the pitch in recent weeks. He's unlikely to continue scoring at such a rate but at £4.9m he warrants some consideration.
Two mid-priced midfielders with relatively low ownership and in good form are Swansea's Gylfi Sigurdsson and Spurs' Christian Eriksen. With just two wins over the course of the season Swansea are rock bottom of the league. To put it simply, they're terrible. They've scored just 16 goals to date but with four goals and four assists Siggy has been directly involved in 50% of them. If they're to have any chance of surviving the drop they will need to take points from their next six games as they face a number of teams who are also likely to be embroiled in the relegation battle. The Icelandic midfielder is on nearly all of their set pieces and should Swansea score there's a good chance we'll see Siggy amongst the points.
In typical Eriksen style he has promised so much over the season but until recently he had failed to return any meaningful points. In the last two game-weeks he's picked up three goals, an assist and five bonus points. Spurs are not going to play Swansea every week but following this week's trip to United three of their subsequent four games are against Hull, Burnley & Watford who between them have conceded 35 goals over the last eight games.
Forwards
Thanks to Sergio Aguero's moment of madness last Saturday we've witnessed a mad scramble as fantasy managers the world over search for his replacement. At the time of writing he'd been sold by over 550k managers.
[three_fifth padding="0 20px 0 0″]
[/three_fifth]
In terms of price there are three like for like replacements. I say like for like but all three are actually cheaper than the Argentine. Of course I'm referring to Diego Costa, Harry Kane and Zlatan Ibrahimovic. After a summer when he was linked with a move away from the club Costa has put such talk behind him as he terrorises defences on a weekly basis and with 11 goals to his name he currently tops the scoring charts. From an FPL point of view his scoring has been extremely consistent, blanking on just two occasions. Unlike his previous two seasons he's also picking up bonus points. Harry Kane has missed five games this season but has still managed to find the back of the oppositions net on seven occasions. Zlatan arrived in Manchester to much fanfare and after scoring four in his first four games it appeared as though he was going to live up to his own hype, unfortunately he failed to score in his next six games. However with four goals in his last three games it would appear as though he's back on the wagon. So which of the three is your best bet? All three are the focal point of their teams attack and have decent fixtures over the coming weeks. Of the three Kane is the only one on penalties and for me this gives him the edge over Costa. Kane also represents the biggest differential of the three although Ibra's % is likely to include a considerable number of dead teams. One more booking for Costa will see him pick up a one game suspension but since he picked up his 4th yellow he's scored six and picked up four assists! So if you want Costa just get him. My order of preference is Kane, Costa & Ibra.
Aguero's suspension and Coutinho's injury has provided us with a cheap route into both the City & Liverpool attacks in the form of Kelchi Iheanacho and Divock Origi. Despite the fact that Aguero will sit out the next four league games he was benched on Tuesday night against Celtic with Itchy starting upfront. This was surely in an effort to give the youngster some game time ahead of the four league games. And he didn't disappoint, grabbing the City equaliser. When Kun was suspended earlier in the season Itchy started both games helping himself to a goal and an assist in each game. He clearly knows where the goal is. Origi started his first league game of the season last weekend and scored Liverpool's first of the game to make it two in two. The Belgian provides Liverpool with pace and power up front and while he took his goal with aplomb he also missed an absolute sitter earlier in the game. He will score goals but like another Belgian across Stanley Park he will frustrate. Both are certainly superb differentials but both will come with an element of risk. Will Pep adopt a false 9 at any stage while Kun is out and there is always the threat of Sturridge starting for Liverpool if he can ever regain his fitness.
We'll leave you this week with three other forwards whom we feel warrant a mention. Crystal Palace's Christian Benteke, Sunderland's Jermain Defoe and for the insane amongst you West Ham's Andy Carroll. With four goals and an assist Tekkers is finally starting to look like the centre forward we remember from his Villa days. Palace have some difficult fixtures in the weeks ahead but if Benteke can build on his current form he is capable of scoring against any team. Sunderland are currently 3rd from bottom but if it wasn't for Defoe they'd already be relegated. They've scored 14 times this season… Defoe has scored eight of them and picked up two assists. I haven't checked but I doubt any other player in the league has had a hand in 70% of his team's goals. Carroll climbed off the bench last week to pick up a consolation goal for West Ham in what was just his 2nd appearance of the season. Is he fit enough to start against Liverpool on Sunday? Given the other options available to Bilic he might just have to be. If he does feature against Liverpool this weekend he's likely to create mass panic and it won't come as a surprise to anyone should we see his name on the scoresheet. It's also worth noting that the Hammers have some great fixtures over the weeks ahead.
Thanks for reading Fantasy Premier League Tips Gameweek 15. This article was written by Kop Warrior