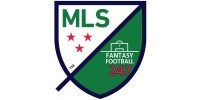 This weeks deadline is Wed 13th July 7.00PM EDT. That's American time – add 5 hours here in the UK!
This article is a day late, and that lateness is doubly bad because GW18 will kick off around a day after this article is posted, and GW19 will kick off just two days after that. But here's the deal, I was sick yesterday. Honestly, I never thought that people who claimed that they caught a flu in the summer were telling the truth – but I caught the flu in the middle of July.
But seeing as how I am one of the eternal optimists that this world has ever known, there are a few positives that I've taken out of my experience. First of all, cold/flu medication is much cheaper in the summertime, so aside from burning a day of vacation pay, my sickness didn't cost me all that much. Secondly, I was unable to taste food for a couple of days, so I ate all of the raw fruits and veggies that I could, because I didn't have to think about how awful a zucchini really tastes. Lastly, I knew going into this article that I could make this write-up a bit more brief than usual, and none of my superiors would mind too much. And I've been writing the weekly MLS every week for a good long while without missing a single round, and this flu wasn't quite strong enough to break my streak. So here's to brevity and NyQuil, the driving forces behind this weekly MLS advice article.

GW18

Like we mentioned last week, we're going to have 8 teams on a bye this week – and that's not a whole lot of fun to have to navigate around. The teams on a break this week are: Colorado, DC, Houston, LA, New England, NYC, Philly and San Jose.
This means that not only are we going to have to finally part with Frank Lampard, but we're not going to be able to pick a resurgent Kei Kamara, nor are we able to pick any of the LA players that are scoring so well. But that's all well and good. We still have Sebastian Giovinco available – and once you get him into place, the rest is all just filler anyway. Am I wrong? The NyQuil smiles on the Giovinco pick.
But here's the real story behind GW18 – it's going to suck no matter how well you plan it, so don't put too much stock into it. Most of these teams just got done playing over the weekend, and in addition to playing this midweek game, all of these teams are scheduled to play again this coming weekend in Round 19. So let me ask you, in your experience, how often do you see MLS coaches let their professional athletes actually play 90 minutes three times in a week? Hell, how many times will an MLS coach let a player play 90 minutes twice in a week? It doesn't happen often.
So even though you think that this round looks and feels like a single game week, take into account the schedule that these teams are on right now and imagine just how badly one of these MLS coaches can screw you over – and now that you're done imagining, know that it will happen.
People are very set on having at least 11 starters for every round regardless of the situation, but it doesn't alway make sense to go after a full set of starters if you're going to have to take a bunch of point hits to get there. A great many people already have a 'starting' 11 in place for this week, and I guarantee that they'll be disappointed once the round starts. One thing is for certain, we'll get to see the Columbus v. Toronto lineups before the round locks, and that might just be enough. Load up on those two teams if you must to have a sure thing. There's also a chance that we'll see the Orlando v. NYRB lineups before the deadline, but depending on actual start times, that might not happen. Just do your best this round, but don't go into the hole taking a ton of point hits to make something out of this round. It's just not worth it.
Lastly, the second-half wildcard for the year is now available, but if you use it on this round, don't ever admit it to anybody. You'll be mocked forever.
[divider_1px]
GW19

Round 19 is the real round to focus in on. This is truly the start of the second season in FMLS. And to kick it off, you'll have unlimited transfers to use on it, so the moves you make for this weekend's games will definitely set you up for a better score later on in the year. Also, you'll have your second-half wildcard to correct any mistakes you make after Round 19's unlimited transfer window. And the fact that we don't have any major DGW's coming up should have us seeing a major shift in how the game is played. For a long time now, there's been a 'meta team' structure to the game. Based on all of the DGW's, we've all been chasing the same points with the same players – but that's all changed now. Now we'll have to pick players based on their merit alone.
So do yourself a favor, when the window opens up for GW19, sell all of the players on your squad and really do a full rebuild. Maybe you want to change how many active bench players you have. If you're a big switcheroo player, you may want a few better options on your team. And if you play more of an autosub style, you'll probably invest less in your bench and hope for the absolute best from your starting 11. No matter how you build your team in GW19, you can feel pretty positive that it will be unique to you again. And that's exciting.
So with that in mind, here's an overview of how I see the teams at the midway point. Included below are just a few things that I may like or dislike about every club in the league. Did I say this was going to be brief? Why am I doing this? The DayQuil smiles on the mid-season report card.
[divider_1px]
Chicago Fire:
The best player on Chicago has to be David Accam ($9.2) – but he's really not the best fantasy option. He's only earned 51 fantasy points on the year, and his production doesn't really merit his price. If you're looking for a cheap option to fill out space on your new team, Kennedy Igboananike may be a better option now that Gilberto has left town, and Iggy is still sub-$8.0. Still, even at his price he's a bit high for a bench player to get a spot-start. The truth is that Chicago are in last place and aren't really a great fantasy option. "Value Picks" are only worth it if their cheap prices actually net you a decent points-per-dollar return, and Chicago players just aren't providing that right now. They're last place in the standings, and they should be the last place you go to look for players.
[divider_1px]
Colorado Rapids:
After a hugely successful start with MacMath in goal, the Rapids have decided to stick a name brand in back with Tim Howard and have violated the high law of "never walk away from the table when you're on a heater". Colorado defied all odds and led the Western Conference most of the year (they now sit a game behind Dallas), and despite having a working plan that was assuredly playoff bound, they went in another direction. Will this pay off? I honestly don't know. Howard was underwhelming in Everton and rightfully lost his job last year, but maybe the MLS will suit his level of play. I would hold off on him for now. Under MacMath, Colorado conceded a mere 11 goals through 16 games; Howard conceded a pair in his first road fixture. Offensively, the one guy you should have on your squad is Michael Azira ($5.5). His cheap price and steady returns make him a great option to put on your bench and start when needed. The rest of the Rapids attack is either very intermittent (Doyle) or oft-injured (Jones).
[divider_1px]
Columbus Crew:
When one Kamara leaves, another takes up the mantle. In a very Game of Thrones sort of way, House Kamara seems to be flooding our game with their banner men. But that's not really a bad thing. Ola Kamara has 8 goals over the last 6 rounds, and it doesn't look like he's slowing down any. I still don't trust the Columbus defense for much, and their mids are a mixed bag – but Ola Kamara at $8.6 should be high on your radar as we move into single-game rounds.
[divider_1px]
DC United:
DC are a bit of a mess, at least in the fantasy sense. Like many MLS teams, they have a crap road record, but they're just 4-4-1 at home as well. So even with a favorable fixture, they still aren't that great. Bill Hamid ($6.2) has been back for 6 rounds now, and he has 3 clean sheets in that time frame. Maybe with him back in the fold things will start to turn around for this team. Other than Hamid, Lamar Neagle ($8.0) is the team's highest fantasy scorer with 96 points – but he's only scored in the double digits once this season. If you're looking for a cheaper mid that's more steady with less flash, Neagle could fill a role for you.
[divider_1px]
FC Dallas:
There's a lot to like about Dallas – they are the first place team in the West after all. But picking up some Dallas players is going to come at a premium. Mauro Diaz may not be on the must-have list with the likes of Giovinco or even Valeri, but he's coming close. His $11.3 price is the real sticking point; because unless your team greatly increased in value, there's still a limit to how many players you can reasonably afford at higher than $10.0. Max Urruti is still a great pick at $8.5 and Chris Seitz at $4.9 should be a keeper on your list since he has 3 clean sheets in his last 3 matches.
[divider_1px]
Houston Dynamo:
Houston for me are epitomized by Will Bruin. He starts off hot with a couple of assists and a few goals to start the year, and then he falls off the face of the earth shortly after. But Houston are a loyal club, you have to give them that. Even though Bruin only has 4 goals on the year, they stick with him to their detriment, which just makes your decisions easier. They're not great defensively, their attack is purposefully broken up front, and their best mid (Maidana) is rarely healthy enough to see the field. Skip Houston for now.
[divider_1px]
LA Galaxy:
There could be a case made that having 4 Galaxy players is a smart move from here on out, regardless of their price. When this team is fully assembled, and fully fit, they're the most dangerous team in the league. Between Keane, dos Santos and Gerrard, there isn't a bad option for a solid fantasy return. And Rowe and Steres in the back? Not only are they cheap options, but they're performing at an elite level. Having a pair in the back and two attacking options up front is a solid move. If you're looking on whether to pick Keane or dos Santos, take Keane while he's healthy, he still commands the team. Oh, and FYI, LA are the only team with a goal differential in the double digits; they're sitting at +13 right now. The next best team? Colorado with a +8.
[divider_1px]
Montreal Impact:
For my money, I like Piatti ($11.0) a bit more than Mauro Diaz for the price. 6 times Piatti has hit double digit points and many more times he's come close. This team belongs to Piatti, and his production isn't reliant on having one striker over another starting (Drogba will still be hurt 1 out of every 2 games I'd bet). Defensively the team is still a bit suspect, they're not bad – but they're not great either. And for their prices, there really isn't a good deal to be had. Take Piatti if you can afford him, and throw in Oduro if you're looking to fill a bit of space.
[divider_1px]
New England Revolution:
First off, skip the keeper and the defenders. Tierney sometimes gets on a set piece, but based on their prices and returns, you can find better value elsewhere during the single game weeks. The real decision you're going to have to make is between Lee Nguyen ($11.9) and Kei Kamara ($11.2). Nguyen was priced high at the beginning of the year, and his ownership really was favored only during DGW's. Kamara is finally turning the corner in NE and is getting on the goals. For the price, I don't like Nguyen more than I like Piatti or Diaz – but if you're looking for an elite striker, Kamara is worth more to me with Nguyen's play supporting him. They're premium options no matter how you look at it though.
[divider_1px]
NYCFC:
Again, skip the keeper and defenders here too. Saunders is not good, and his defenders are not good. But a leaky defense makes the offense work a bit harder to get those results, right? David Villa ($12.1) has 134 fantasy points here at the midway point. That's phenomenal for him. And his supporting cast of DP's (Pirlo and Lampard) are finally providing him with a bit of help. Lampard may be known as Fat Frank in several circles now, but his results show that his talent is still above most MLS defenses. Since he was declared fully fit and given a starting role, he's scored 4 goals over 5 weeks with an assist to boot. Sure, there have been a few ugly goals in there, but he's producing at exactly the level you'd hope a DP to produce at. At $10.5, he may give you a bit of pause, but if he continues to score nearly a goal a game, you'd be hard pressed to leave him out.
[divider_1px]
GW and WC deadline reminder
Just inserted this to give you all a breather really!
[divider_1px]
New York Red Bulls:
Can we all just admit that NYRB have been a bit…disappointing this year? BWP ($11.1) still hasn't broken 100 points – and Kljestan ($12.0) at 116 points somehow doesn't feel great either. The problem with Kljestan is that he's fully boom or bust. He doesn't have a floor-level production that you can feel good about if he doesn't go off for big points. It's not like he scores 5 points or 10 points every week, he either scores 1 point or 15. And somehow that's a bit harder to stomach (especially when you give him the armband). There are some other good options on NY that you could buy for cheaper, I'd just like to see a bit more consistency from the team leaders before I invest too heavily in the second-half of the year.
[divider_1px]
Orlando City SC:
Orlando have been truly mediocre this year. Their away record is one thing, but they're 3-0-7 at home. I'm sure some Orlando spin doctor says that they're undefeated at home, but they're not elite this year. Kaka ($11.0) seems to have taken up with the idea that nobody will actually challenge him if he declares that he's unfit to play. And he only has 3 goals on the year, so even when he plays, he's not great. As Kaka goes, so will Orlando. And if you're best player won't show up, then really, neither does the rest of the team. Orlando are one of a handful of teams that don't have a single player over 100 fantasy points – and until something drastic changes down there, I'd avoid adding these guys to your squad.
[divider_1px]
Philadelphia Union:
Now even though I just ragged on Orlando for being one of a set of teams not to have a player hit the century mark, we find the same thing for Philadelphia – only it feels a bit different for them, doesn't it? Philly have a well rounded group of attackers, but more importantly, they're priced at a value range that doesn't absolutely kill you if they don't go off. Chris Pontius ($7.3) is sitting at 98 points, and for his price, I like that ratio. CJ Sapong ($8.2) has been a bit hit or miss, but he's still worth a gamble in the right set of fixtures. The newcomer on the scene though is Roland Alberg ($8.6). Alberg has been with the squad all year, but his 6 goals and assist over the last 5 rounds have now ensured that he'll be seeing more of the pitch – and you should have him on your squad to catch his price rises before he becomes less of a value.
[divider_1px]
Portland Timbers:
The Timbers value this year, at least from a fantasy perspective, comes down to Diego Valeri ($11.0). When healthy, he's a must-have player. Nagbe, Adi and even Melano will all have a role to play, and bringing in a Timbers player for the right fixture is a solid plan – but Valeri needs to be owned across the board. Hopefully he'll be fit to play when the unlimited transfers open up. Skip the keeper and defenders for now, the Timbers haven't found the most consistent groove with Gleeson in the back yet.
[divider_1px]
Real Salt Lake:
RSL should be better than their record reflects. Sure they're in third place, but their margin of error is just 4 points right now. They seem to have all the pieces in place: a top-tier (for MLS) keeper, a solid midfield and a strong trio of attackers. But they haven't quite been fantasy gold so far. Their forwards, Plata, Martinez and Movsisyan are all about the same for points production (91, 86 and 83 points respectively). And their superstar mid, Jorales ($10.1), is sitting on just 61 points – and we know that injury comes into play with that score. Unlike LA, who seem to find a way to produce good scores for all of their key players, RSL seem to share the spoils evenly and nobody ever really breaks out. I wouldn't build your second-half team with any of these guys as central stars, but they are still good for the occasional spot start if the matchup warrants it.
[divider_1px]
San Jose Quakes:
Not a lot to like here. David Bingham was fantasy gold last year, but he's only accumulated 4 clean sheets this year. Wondo isn't a great value at $10.7 – and Quincy Amarikwa at $7.3 isn't even attractive as a bench option with his paltry 52 points. And last year's breakout star Matias Perez Garcia ($7.8) is only at 44 points and is struggling to find minutes with the squad right now. Honestly, the team isn't toxic from a fantasy point of view, they're just not exceptional in any way, shape or form. Best to skip this squad for now.
[divider_1px]
Seattle Sounders:
Most people that know me know that I love to rip on the Sounders. But this year it's actually fitting because they're not that good. Clint Dempsey ($10.8) could be excused for his 43 points on the year based on his time with the USMNT – but in the 10 games he has played, he only has 2 goals and no assists. Jordan Morris ($8.2) is the supposed rookie to save American soccer, but his 6 goals on the year aren't as flashy because he doesn't really earn bonus points; in fact, he's only broken double digit points once this year. The only standout is Osvaldo Alonso ($9.0). He also has only broken double digit points once this year, but he's earned over 100 points in total, so he's a much more steady option. Either way, there aren't any really exciting prospects here right now, just a couple of long shots that could pay off for the die hard fans.
[divider_1px]
Sporting Kansas City:
Few coaches can enrage fans quite like Peter Vermes. He's not shy about benching star players when his crap tactics fail him. He's benched Benny Feilhaber several times and now Matt Besler, the team's captain and USMNT player, can't find the pitch because Vermes is pouting about his performance. Feilhaber ($11.3) is the real player to focus on with this squad. He has 3 goals and 2 assists over the last four rounds and looks to be in favor at the moment. The thing is, he's a risk to carry because even the best players on this team are subject to bench time. Get him while he's hot, but don't be afraid to sell him when it looks like the play is going south again for this team.
[divider_1px]
Toronto FC:
Giovinco is the only player to hit $13.0 mark this year. Others could get there, but Giovinco is far and away the best player the league has. Right now, Jozy Altidore, Michael Bradley and Clint Irwin are all hurt – but Giovinco keeps plugging away. There are cases to be made for investing into a Toronto defender like Moor – Toronto can keep a clean sheet with the best of them this year. But really, build with Giovinco and work your way back if funds allow. Now granted, it's been 7 rounds since Giovinco scored a goal. But look at last week: with just an assist, Giovinco scored 11 points. With the MLS bonus point structure, even when he doesn't score, he's the most valuable player that you can own.
[divider_1px]
Vancouver Whitecaps:
With the subtraction of Octavio Rivero this summer, things might actually be looking up for Vancouver. Blas Perez will get a spot start every now and again, but at his age he's already proven that he can't be the weekly starter up top. The midfield, and Pedro Morales ($10.9) specifically, are where to look to invest your funds. The thing with Porales is that he's a glass man, he literally can fall apart at any moment. So when you buy him, you hope for the best and sell him when you must. David Ousted ($6.1) is kind of a David Bingham case this year too. He's only had 3 clean sheets and those were a long ways back. I still like the upside of Ousted and think he's in a good spot to turn it around in the second half of the year if you're looking to pick up a name brand keeper for yourself.
There you have it. You may disagree with some of my assessments, but you should be giving every one of the teams a second glance now as we move forward. Exciting times to be had y'all.
[divider_1px]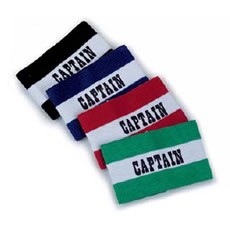 #5) GW 18 Captain picks – Giovinco away to Columbus is still as good of a choice as anything you'll find. In fact, Giovinco has had a harder time finding the net at home this year, so a decent road fixture might be just the cure for what ails him.
Benny Feilhaber away to Chicago is also a good option. Chicago aren't stopping much right now, and Feilhaber is in the middle of one of his famous hot streaks. You should probably get on it before his coach benches him and cools him off again.
Ola Kamara at home to Toronto would be the flip side of the Giovinco captaincy. Toronto are stronger in the back this year as I've said, but this Ola Kamara kid is something else. Honestly I think it's a coin toss whether he or Giovinco gets the higher tally when all is said and done on Wednesday.
GW 19 Captain Picks
Now that you have your shiny new team and no DGW's to worry about, I'm going to put Ola Kamara at the top of the list for this round. DC on the road aren't great, and if Kamara gets a good head of steam going against Toronto, I think he could parlay that into another great score against an inferior team.
Diego Valeri will hopefully be healthy and fit for his fixture at home against hated Seattle. The Cascadia Cup matches are always intense, and I expect to see a good score from the home team in this one.
Ignacio Piatti is my third choice at home against NYC. NYC aren't a great defensive team on the road (or at home), but they're scoring in bunches now. Most teams are wise to the fact that you'll have to race NYC to the final score now, and that can only mean good things for Piatti's final tally.
[divider_1px]
So there you go folks. What set out to be a short, brief article became my longest to date. I kind of hate myself right now. But this may be the last article of mine you read this year because we all know that FPL is starting any minute now. For those of you who are about to check out of FMLS, be good to yourselves. I'll still probably beat you in FPL while playing FMLS, but I promise not to rub it in too much.
[divider_1px]
Don't forget to stop by mlsfantasyboss.com to catch up on their great weekly articles that lead into the deadline.
Or if you are after listening to more of Guy himself then be sure to drop in and give his Married Man's Guide to Sports Addiction a listen!
To play the MLS game itself it's fantasy.mlssoccer.com that you need.
[divider_1px]
And last but not least, don't forget to join the FF247 MLS League, Code is: 123-361
[divider_1px]
MLS GW18 / 19 – Tips Fantasy Major League Soccer This article was written by Guy Sanchez (FootyFantastic)