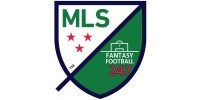 The end of the season and quite possibly the end of an era. We stumbled across Guy on twitter a couple of seasons back and we were immediately taken with his laid back writing style allied to an obvious in-depth knowledge of MLS and his grasp of exactly what it is that makes a great fantasy football article. We were lucky enough that he accepted our invitation to write for us and we have all benefited ever since from his weekly tips and insight. It helps that he's a great bloke 'off the pitch' too and it helps even more that his work is meticulous to the point that we don't even bother editing it any more, we just know it will be polished already. Sadly though Guy has decided to call time on his MLS writing career. That's the bad news, the good news is that he has now moved onto our FPL writing team and is now our resident Fixtures article writer. We shall let Guy explain his MLS decision in his own words later on in the article but we couldn't just let him leave MLS without saying A HUGE THANK YOU to him for all his efforts week in, week out and we hope some of you will will join us in doing so. All hail Guy!
Over to the man himself with the seasons final article…
Here we are, folks. We've made it to the end of the season (at least the end of the fantasy season). If I may be so bold as to be completely cliché, I feel a bit like that famous Frodo meme when I say… "It's done".
This has been a tough season all around. We've gone through doubting Colorado's defense to completely trusting them. We've seen Giovinco become the most heavily favoured fantasy player of all time. We've been tricked by Kaka and Drogba resting themselves. And we even saw Frank Lampard turn into a goal scoring machine. This season has had a bit of everything, but it mostly had huge bye weeks and DGW's that just gave everybody fits.
If you've made it this far, I congratulate you. So just one last time, let's all open up our transfer pages and set this last lineup and be done with it for the year. The round does starts and ends on Sunday this week, so take note of that. If the MLS couldn't conquer the NFL market last week, they'll give it the old college try again this week, right?
#1) The current playoff situation – teams with something to play for
Once again, we have to worry about teams rotating out players that won't be playing for anything consequential on Sunday. So let's go down the list of teams that are still going to be motivated to play.
FC Dallas and Colorado
These two teams are the only teams left that can claim the Supporters Shield. Dallas can wrap it up with a win – or they can draw and have Colorado lose or draw themselves (if Colorado wins it will go to GD). Colorado need a win and a Dallas loss. Is that sufficiently confusing enough?
Let's just simplify it for you and say that both teams will be playing for a win – and since they're both in line for first round playoff byes, there's no reason that they won't go all out.
NYC and Toronto
These two teams are in second and third place in the East and both will be trying to win to get the first round bye. NYC automatically qualify for the bye with a win, Toronto will need a win and an NYC draw or loss. Both teams should be playing top lines to achieve this end and should be good buys.
Portland, RSL, Seattle and SKC
This is really contrived, so bear with me. RSL and Seattle are playing each other this weekend, and that's actually critical for the other two teams in this list. RSL are on 46 points, Seattle have 45 and SKC and Portland both have 44. If Portland win, any result in the RSL v Seattle game won't matter, Portland will qualify with 47 points. Same thing goes with SKC, if they win, they'll be in. RSL and Seattle, even being in 4th and 5th place, need either SKC or Portland to lose outright to ensure their place. Even a draw doesn't save Seattle if Portland and SKC both win.
You really have to study the standings to see how contrived it all is. But in a very odd twist of fate, every team in this list can control their own destiny with a win – so they'll all be playing very hard for the 3 points. Any of these teams should be high on your list of looking for scorers.
#2) The current playoff situation – teams with nothing to play for
NYRB
The fantasy darlings have already wrapped up the top spot in the East. Thanks to NYC having Josh Saunders in goal, the goal differential is too great for NYC to overtake NYRB, even if NYC wins and NYRB are losers. So they really don't have a ton to play for with their bye already wrapped up. Will that mean that their starters will play at all? Maybe play partial minutes to keep fitness ahead of the bye week? It's unclear how NYRB will handle it, but don't expect them to leave their most important players out there if the game gets contentious and chippy.
DC, Montreal and Philly
Philly can't lose their last spot in the playoffs, their goal differential is too great for New England to overcome. None of these teams are playing for byes, and none of these teams can lose their playoff spot. There is the issue of teams playing for the first round home advantage, but it's really a moot point until those games actually take place. These teams are more interested in playing deep into the playoffs instead of risking key players for a bit of movement in the table at this point.
LA Galaxy
LA can't improve their situation, they own 3rd place. They can't catch Colorado in the 2 spot, and RSL can't catch them from the 4th position. LA really have nothing to play for in every sense. And knowing how Bruce Arena is, he won't be high on playing his key players in this match for any length of time. He'll be giving the most important players a bit of rest for sure.
Eliminated teams
New England, Orlando, Columbus, Chicago, San Jose, Vancouver and Houston have no chance to make the playoffs. It's not known if these teams will play their stars in a bit of a season send-off for fans, or if they'll let some of their bench depth get some real game action. You don't really know what you're going to get with these teams. Could be some great scores, could be nothing at all. Make these your last resort for plays, and your first option for selling.
#3) Wait to make your moves
This may not be a hugely applicable piece of advice for our Euro players, but every single game will be going off at 4pm ET on Sunday. You'll have every lineup at your disposal prior to making your moves, so there's no reason to rush into this and make moves now.
This really is a wonderful gift the game is giving us on the way out. There won't be any ambiguity as to which stars will or won't play. However, unlike the times when you played your personal wildcard, we're all only getting 2 FT to work with this round. But fully knowing the rosters will make taking a -4 or a -8 a reasonable move since you know that every player you're picking is going to play.
#4) Players to buy / Captain Picks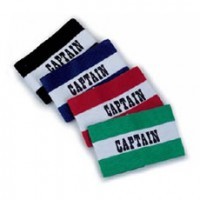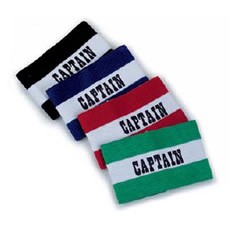 I'm not going to recommend players to sell because I think you need to look at who will or won't be playing – and then decide on which of your players from dead teams you can offload. It's really making the decision for you this time. But I will say, 'if' these players listed are active, you should consider them.
Diego Valeri – Portland somehow need to figure out a way to win a road fixture. And if they're going to do it against Vancouver, Valeri will be key. Portland have, in essence, already started their playoffs, and Valeri is a dangerous player whilst in playoff mode. He's a top buy going into this weekend.
Nicolas Lodeiro – Seattle may not be in quite the same 'do or die' mode as Portland, but it's awfully close. Lodeiro is still just an 11% owned player, so picking him up is in no way moving with the herd. If any players is as important as Valeri for his team, it has to be Lodeiro.
Max Urruti – Now that Diaz has gone down for Dallas, it has to be creeping into the heads of Dallas management that maybe the Supporters Shield is the only real piece of hardware that they're going to get this year. If that's the case, Urruti is going to have to be Johnny on the spot and get balls in on target. He got a goal in his last match, and he should probably do just as much this round as well.
Fanendo Adi – This goes along with the Valeri pick, but if Portland are going to win, Adi is going to have to play a great game himself. Playing against a Vancouver side that have already been eliminated will help his cause, and we know that Adi is still in line to take at least the first PK of the match.
Any one of these players should be high on your list of captain picks. The other obvious picks would be Villa or Giovinco, but I like what these players above are still playing for. In any event I wouldn't stray too far from the beaten path with your captaincy this round.
#5) Personal note
Many people know that the MLS tends to frustrate me to no end. Everything from the delayed start times to coaches rotating rosters on a whim – it just frustrates me. This is 'probably' my last MLS article for this site (I'm sure I'll fill in if the next group of writers need a week off – I never needed a week off, ever, but that's just me).
But I can't begrudge the MLS too much. Writing about the MLS got me a giant foot in the door on this here site, and I've used that opportunity to now transition into writing the FPL Fixtures article. So I'll still be around, writing weekly. But now that the MLS has come to an end, I'll maybe curb the gray hairs that have been attacking me on the daily.
It's been a real honour trying to guide users from this site through the pitfalls of the MLS. Cheers, y'all.
Don't forget to stop by mlsfantasyboss.com to catch up on their great weekly articles that lead into the deadline.
Or if you are after listening to more of Guy himself then be sure to drop in and give his Married Man's Guide to Sports Addiction a listen!
MLS GW34 Tips Fantasy Major League Soccer This article was written by Guy Sanchez (FootyFantastic)