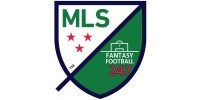 Welcome to MLS GW7 Tips Fantasy Major League Soccer.THIS WEEKS DEADLINE IS 00:00am UK TIME Saturday. (That's Friday night, basically!)
Just as a continuation on the intro from my FPL Fixtures article earlier in the week: I am still drinking kale shakes with ground ginger root. My wife is serious about getting my blood pressure down and getting me to cut weight, yet she has no regard for my personal joy nor happiness. But I'm smarter than my wife gives me credit for. Since I don't want to have kale shakes and celery forced upon me at all hours, I've taken the bold step into daily intermittent fasting. Basically I eat no food and consume no calories for 18-20 hours per day. Ha! I'll show her…
Basically I hate everything right now. You, anonymous internet reader, I hate your face. I feel sorry for your mother.
So what's a man to do? When a person is at their peak of frustration and despair, there really is only one solution: write an MLS article. Because nothing makes a person feel better than studying the MLS for an evening.
It's not all bad though. Maybe you've never fasted before – but it does tend to give you hyper focus when you take food out of the equation. I feel like a very low rent superhero in some respects. So I will use my powers for good, and we'll all get some great scores this week. This is my gift to you. You're welcome.
TO JOIN THE FF247 LEAGUE JUST CLICK HERE OR THE CODE ITSELF IS 1543-573
Bookies' Odds and Analysis
Last Week's Recap
Not a bad week for the bookies, truth be told. They nailed LA being the home favourites, and LA dutifully came through with a 2-0 win over Montreal. New England also won 2-0 over Houston in a game that had them pegged as the chalk pick. People who don't read this article went heavy on Villa and NYC, but the bookmakers had DC winning that game all day; and DC repaid that faith with a 2-1 win. Dallas came through on their -200 price over Minnesota with a 2-0 victory, though more goals were certainly expected there. RSL were priced to get their first win of the season over Vancouver, they delivered with a 3-0 win to fulfill that prediction. And rounding out the good predictions for Sunday, Orlando and SKC both came away with victories over the Red Bulls and Colorado, just as the sports books had anticipated.
As far as misses on the week, Toronto really should have won their match with Atlanta based on pricing – but they settled for a 2-2 draw. SJ were favourites over Seattle, but they also played to a draw. Also, I mentioned that Philly were slight favourites on the pricing last week, but the way the bets were laid out, the bookies were really just trying to insulate themselves on any result other than the draw, and so it wasn't really a surprise when Portland won 3-1. So out of the 11 games, only 2 real misses on the part of the bookmakers. Not bad if I do say so myself.
American Betting Lines Explained:
Before we get too much further into the article, here's a summary of terms and betting lingo so you can follow along.
The American betting lines work best when you think of things with a $100 base wager on underdogs, and a $100 return on favourites. For example, if you see a team is priced +180, that means that if you bet $100, you will win $180 profit. Conversely, if you see a team is priced at -180, that means that you would have to bet $180 to win $100 profit. Teams that are priced at anything more than +200 or -200 are considered to be big underdogs or favourites, respectively.
Also, keep in mind that when you see both sides of a bet priced right around -110, that means that the house has no favourite, and they're just looking to make money on both sides. Hopefully this helps you navigate finding the best value on the board for your fantasy team. After all, if the bookies price a team at +350, they're not going to be thrilled at having to pay out $350 for every $100 bet, so you can typically safely assume that any team priced that way will be a bust.
This week's line breakdowns:

Friday
Philadelphia (H) v NYC (A): Once again, NYC are coming into a road game as the slight underdogs, and without a doubt, people will still see them as a favourite based on their talent. But like I said, how did that work out in DC last week? I guess as long as Villa gets his goal, the rest is pretty much moot, eh? And Villa probably has a shot at a goal here too. Philly are being given a +120 price to win the game with NYC taking a shoddy +215. The key here is that the goals over/under is set at 3 (over at +105, under at -130). So rest assured, even if you do end up taking an away away player or two here, there should be goals enough to go around. Just shy away from the defences if possible.
Vancouver (H) v Seattle (A): The first Cascadia match of the year is actually being pegged as a draw (good news for Timbers fans I guess). There's really nothing to separate these two teams in the pricing. Vancouver are getting +140 to win with Seattle getting +190. The over/under is set at 2.5 goals with the over taking EVEN money (under at -125). This could be a case of something similar to what we saw with Philly and Portland last week, or it could honestly just be a draw prediction. Either way, doesn't look to be many fireworks expected here with the goals total projected to stay low. Unless you really have a good feeling about Lodeiro on the road, this is probably one of those games to avoid.
San Jose (H) v Dallas (A): Another close game predicted here. San Jose are getting a +150 price with Dallas taking a +195. This is probably another game that's too close to call, so this could be the bookies just trying to cushion both sides of the bet. The over/under for the game is set at 2.5 goals with the under taking a commanding -140 price (over at +115). And for all of the firepower that Dallas have, this isn't really that surprising considering that they haven't scored over 2 goals in any of their games this year. I mean, they couldn't even put up more than 2 against Minnesota, so that's really saying something. I'm not sure either defence is a good shout here for a clean sheet, but picking either team in the back shouldn't result in you losing too many points either.
Saturday
Montreal (H) v Atlanta (A): One of two things is happening with Atlanta this year – they either really are that good and the bookies just have a blind spot towards them when they're on the road, or the bookies have the right idea about them, and Atlanta are just outperforming their price on the day. I say that because once again, Atlanta are the underdogs in a road game that they look capable of winning based on past results. Montreal have been banged up and without their leader, but they're getting +115 to win whilst Atlanta are getting +230. Atlanta have been priced as severe underdogs in their last two road games (in Seattle and Toronto), and both times they've come out with deserved draws. It will be interesting to see if they can pull off the same result (or better) here. The over/under for the game is set at 2.5 goals with the over being heavily favoured at -140 (under at +115). And that kind of makes sense considering Atlanta games have hit the over in 4 out of their 5 games this year. Keep in mind that even though we're in GW7, Montreal have only played a single game at home this year (that's right, one at home and four away). So we don't really have a good sense of their home form yet this year. All of that should come into consideration if you're thinking of taking the Atlanta heavy hitters.
Orlando (H) v LA (A): This is going to be one of the more interesting games of the week, and it will probably also be one of the hardest to pick correctly. Orlando have taken a full 9 points from their three home games this year, and they've looked pretty capable in doing it. LA have had a couple of stumbles to start the year, but the emergence of Alessandrini and Boateng linking up has turned things around for them somewhat. Still, given Orlando's now proven home record, they are getting the favourite pricing at +130 with LA taking a +205. The over/under for the game is 2.5 goals with the over being heavily favoured at -125 (under at EVEN money). The interesting thing here is that none of Orlando's games have yet to exceed the projected goals tally this year (I know, I keep track of these things). In fact, the average goals per game in any match Orlando plays in is at 1.75 goals right now. So take that into account before you load up on either side of this match. I'm not saying that Orlando can't win pulling away, just that they haven't yet.
Chicago (H) v New England (A): Chicago are clear favourites here in this spot getting EVEN money to win whilst New England are getting +260. And even though some pundits (it's true, look on twitter) still think New England are a good squad, this pricing makes sense. New England have fallen into a decent groove at home, but they're still a rubbish side on the road. Chicago have yet to lose at home and have a pair of shutout wins to their credit. New England have yet to win on the road – and the only scoring on the road that they've mustered is a single goal in two of their road games (both from Nguyen). The over/under for this game is set at 2.5 goals with the over being favoured at -130 (under at +105). And that makes sense since Chicago have found multiple ways to score at home (four different goal scorers in three home matches). If all goes as planned, Chicago will look good, not great, and New England should go back to looking like a bum road side.
NYRB (H) v DC (A): This was a shock to me during my prep for this week's article, but NYRB are actually the biggest favourites on the board this week. Seriously. Let's not mind the fact that the Red Bulls' only score at home this year came from an opposition OG. And don't worry about the fact that their offence has only generated 3 goals for themselves in 6 games. They still remain the biggest favourites on the board. And I guess if the bookie are to be believed, this is a good game to get right if you're the Red Bulls. DC had a bit of success against NYC at home, but they still have that 0-4 road loss hanging over their heads to start the year. So on the whole, this might be a sneaky spot to load up on some NYRB players. Casual fans will be so disgusted with the Red Bulls by this point that they might not be selected as much as you would think. And how often will you be able to snag the biggest favourites on the board and have them be differential picks? As an aside, the over under is at 3 goals (over at +110, under at -140).
Columbus (H) v Toronto (A): Columbus come into this game getting a favoured +115 over Toronto's +230. But here's a fun fact for you: Toronto haven't lost a game yet this year. Granted, they have only one win to go along with their four draws, but they're a hard team to stomp out completely. And now that Giovinco has gotten off the schneid…? It's a tough call, but Columbus deserve the nod here. Columbus have 7 points from three home games and should have enough to see off Toronto – just don't be surprised if Toronto find a way to steal a point. The over/under for the game is 2.5 goals with the over getting -120 (under at EVEN money).
Houston (H) v Minnesota (A): Houston are clear favourites here with a -180 price to Minnesota's +425. And what this tells me is that the bookies must really favour the Red Bulls, because if there was one game you thought would have the biggest disparity in prices, it should have been this one. Right? So go back and look at the Red Bulls again, because if they're getting that level of respect in a week that Houston gets a home game against Minny, you have to know that the Red Bulls are worth it.
But enough about that, Houston should crush here. Yeah they stumbled on the road last week and got handed their first loss of the year, but they've been stellar at home shouldn't be overlooked in any capacity for your fantasy squad. Houston are averaging 3.0 goals per game at home and Minnesota are conceding an average of 3.5 goals per game on the road. It's the perfect recipe for high scoring. Also, Houston games have exceeded the goals projection in all three of their home matches this year, and Minnesota games have exceeded the goals projection in three of their four road fixtures. And all of that makes you wonder why the over/under for the goals projection on this game is set at 3 goals (over at -135, under at +110). No matter how you look at it, should be an easy victory for Houston here with plenty of goals to go around.
Colorado (H) v RSL (A): Despite RSL having a new coach and performing well in his first shift at the helm, RSL are back to being huge underdogs on the road again. Colorado are being given a -115 price to win with RSL having a dismal +330 price. The over/under on this game is set at 2.5 goals with the under being favoured at -130 (over at +105). So by all estimations, this looks set to be a 1-0 or 2-0 nod in favor of Colorado. Clean sheets are never guaranteed, especially when a new coach comes to town and shakes up the opposition lineup, but Colorado are priced to perform at their historic levels here.
Portland (H) v SKC (A): This is one of those games where 'something's gotta give'. SKC haven't lost yet on the season, and they've yet to concede a goal on the road (they've also yet to score on the road). And Portland have just been undeniable at home this year, notching 10 goals in their first three home appearances. So either SKC continues to turtle up and frustrate Portland (New England had some success in that respect) or Portland brings the hammer down and plays to their full potential.
Well, the bookies have weighed in and they're banking on Portland. Portland get the standard favourite's line of -115 whilst SKC are getting +300. So this is all pretty cut and dry. The over under is at 2.5 goals with the over being favoured at -125 (under at EVEN money). Also important to note: Valeri has yet to be denied a goal whilst at home this year, so look for that streak to continue as well.
Player Picks:
Let's just start with the biggest favourites on the board, and in doing so, you have to look at BWP. I know, it hurts me too. But the bookies are putting up a serious amount of cash if DC somehow win this one, so I'm going to trust that the bookmakers have their act together on this one. And if the Red Bulls are going to win, you have to think BWP is the key to that success. It's just hard to look at the 13th placed forward for point scoring and add him into your team. Because such a leap of faith has nothing to do with current data, it's solely based on projections, and that's kind of scary. Needless to say, he'll be in my squad.
Now this is also one of those games that might be beneficial to have front and back options. Adding in Aaron Long or Luis Robles isn't a bad idea. If DC are going to have trouble scoring, you may as well cash in on a defender or two as well.
Moving onto Houston, Erick Torres is going to be in nearly every active team this week, so add him now and chalk it up as points lost to the herd. But don't be afraid to splash in some lesser known Houston players as well – because Minnesota will let a team score in all sorts of fun ways. Take a defender or two like Machado or Remick. Take Alex if you want to continue to follow the herd, but feel free to take a chance on Ricardo Clark or Boniek Garcia too. Their points are not great yet, but anybody has a chance at a pot shot against Minny.
Diego Valeri and Fanendo Adi should get a huge consideration whilst at home. Again, it's going to be a mob pick, but don't lose points for your team looking for a differential in the wrong way. Justin Meram is back at home, and he has 3 goals in his last two home games, so look for him to continue scoring as well. Finally, Chicago have a pretty varied list of scorers, but I'm looking at Nemanja Nikolic this week to nab a goal or two against the Revs.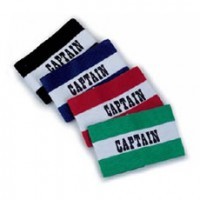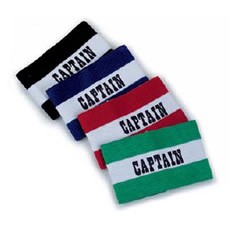 As I have them ranked:
Valeri
Torres
BWP
Alex
Meram
Don't forget to stop by mlsfantasyboss.com to catch up on their great weekly articles that lead into the deadline.
Thanks for reading: MLS GW7 Tips Fantasy Major League Soccer This article was written by Guy Sanchez (FootyFantastic)