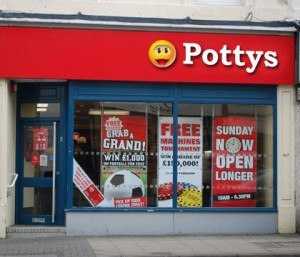 Welcome to Potty's Predictions Gameweek 9: It's been a long time since we did this but with all that has been going on for both us and Potty himself recently it hasn't always been possible, but in celebration of the new look website launch we thought it would be an apt time to dust off an old favourite. For those new to us Potty is a long time and much cherished site member and part of our team. He started off in the old days by posting a regular competition on the boards and would send his winners prizes, basically out of his own pocket. Anyone who ever received one would be equally in agreement that it was an honour and also that 'his pocket' obviously contained a lot of strange items! In order to bring Potty into at least the 19th century we decided that he should have his own competition article and that we would provide official FF247 prizes (t-shirts mainly!). His competitions were always well attended and keenly fought. Unfortunately the man himself has had some health issues as of late and so we rested him according to his wishes (not literally) but this week he was feeling back to himself and wanted to post a fresh competition for you all. Over to Potty himself…
Hi my Potty Punters,
Straight back to basics this week then with the original and best Potty competition –
5-a-side
The Rules are..
– Pick a 5 man strong Fantasy Football team from the following fixtures.
– You must pick at least 1 goalie and 1 defender.
– The other 3 can be from any position, including goalie and defenders. For example you can have 4 goalies and 1 defender, if you so wish!
– Pick a Captain.
– Normal FPL points apply across the board, your captain will count as double etc, etc.
The Fixtures –
Bournemouth vs Spurs
Leicester vs Crystal Palace
Liverpool vs West Brom
Man City vs Southampton
Chelsea vs Man United
The overall winners will be calculated next week and the top 3 will all receive an exclusive FF247 branded t-shirt.
Thanks for reading Potty's Predictions Gameweek 9. This article was written by FF247 and Potty
Follow @FantasyFooty247