Fantasy Football Captain Picks Gameweek 10
Welcome to Fantasy Football Captain Picks Gameweek 10.
It's all about… the vice!

When I initially asked our writing team for their Captaincy input this week it was about 1pm on Sunday. By 6pm, I was met with a mixture of silence and incredulity. After all, Salah had just done that, to Ole and co. And he has a home game this weekend against Brighton. In all honesty, I could have just left it at that but it felt like a dereliction of duty to not at least address the issue.
This will not be a long article. The fact of the matter is that we are possibly about to witness the most captained player ever. If he fails then at least we all fail together, and for once it won't matter a jot to your rank either way. Which sort of sucks the fun out of the game a bit but it is what it is. This is perhaps the first time since the initial Ronaldo days at Old Trafford, or maybe some of the latter Suarez ones since we had such a scenario.
It is for good reason though. We assume that most people reading this have at least a passing interest in watching some games or at the very least the highlights. For those who don't, or even for those who do, but perhaps don't necessarily appreciate what they are seeing; we all know Salah is wonderful, but we oft wondered if he had peaked. The answer to that so far this season has been an emphatic 'NO'. He has clearly kicked on to another level, a whole different level. A level we are used to associating with the likes of Messi, that level when the best players seem to be playing a different game to the rest and everything looks so easy to boot.
All that said, he'll probably blank this weekend now!
If anyone wants to give a coherent argument against picking Salah this week then please feel free to do so in the comments below. I'll not hold my breath.
Vice Options
Potentially more pertinent though is the very small possibility that he gets a rest ahead of a midweek clash with Atleti in the Champions League. Personally I think this is highly unlikely and the more likely scenario is that he starts, Liverpool have the game in the bag and he bids us 'adios' after about an hour.
Just to be super sure though I think it will be wise to take your vice pick at least semi-seriously. I won't go off on one quoting stats galore for a pick that you probably won't need but instead, I'll simply peruse the fixtures for the weekend and give you a bit of a rambling rundown on what I find…
The fixtures…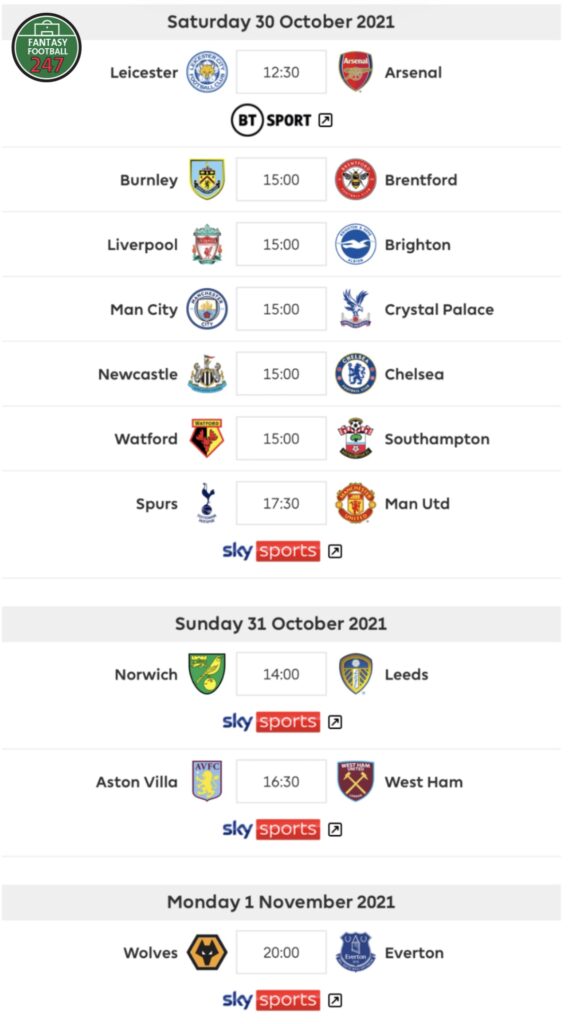 Hmmm. Initial thoughts here are that it may be slim pickings.
We have a potentially half-fit Vardy vs a slightly improving Arsenal.
Burnley won't give much up against Brentford.
Foden is Man City's top league scorer with 3 (Salah got 3 in 17 minutes vs Man United), so another run out at false 9 may be tempting vs Palace.
Chelsea ran amok last week and Mount's hat-trick caught the eye but even Newcastle are no Norwich. His 3 put him joint top-scorer for Chelsea but Salah scored that many in 17…. you get the gist.
Watford vs Saints offers nothing.
Surely Man United won't capitulate again and it is not as if Spurs have been pulling up any trees themselves.
A fit Raphinha vs Norwich sounds interesting, if he is…
Antonio vs Villa may be one of your better options.
Unless DCL returns you can forget Everton and Wolves haven't looked much better. Or certainly not consistently enough anyway.
The confessional…
This is where we ask our entire writing team to tell us who they think they will pick this week… There are more caveats and get-out clauses than a Lionel Messi contract but this is their initial gut feeling based upon who they actually own.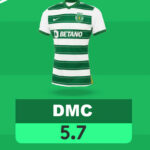 DMC — Salah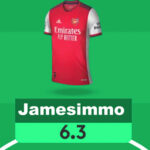 Jamesimmo — Salah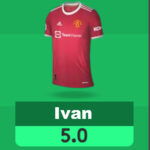 Ivan — Trent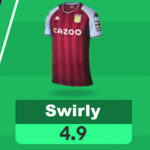 Swirly — Salah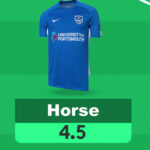 Horse — Salah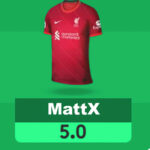 Matt — Salah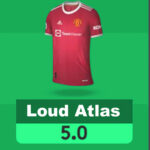 Loud Atlas — Salah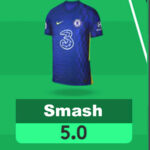 Smash — Is this even a question?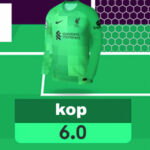 Kop — Salah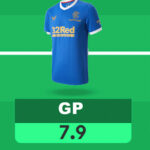 The Gallant Pioneer — Salah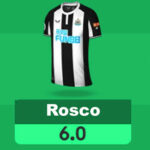 Rosco — Salah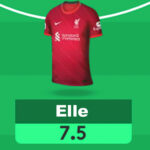 Ellefcee — Salah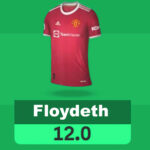 Floydeth — Salah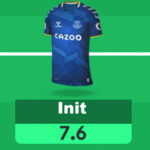 Init — Salah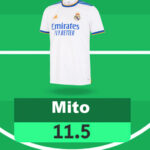 Mito — Salah
VOTE ON THIS WEEK'S CAPTAIN POLL GW10
Thanks for reading Fantasy Football Captain Picks Gameweek 10. This article was written by Inittowinit.
FPL FIXTURE TRACKER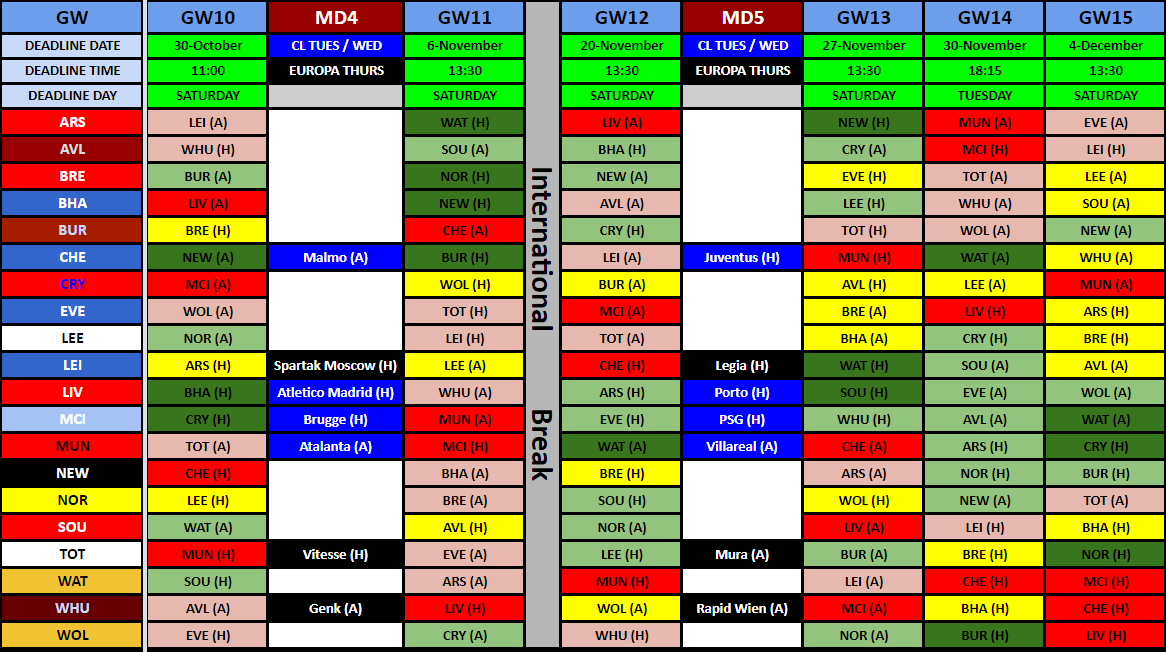 FIXTURE TRACKER LINK
SET-PIECE TAKERS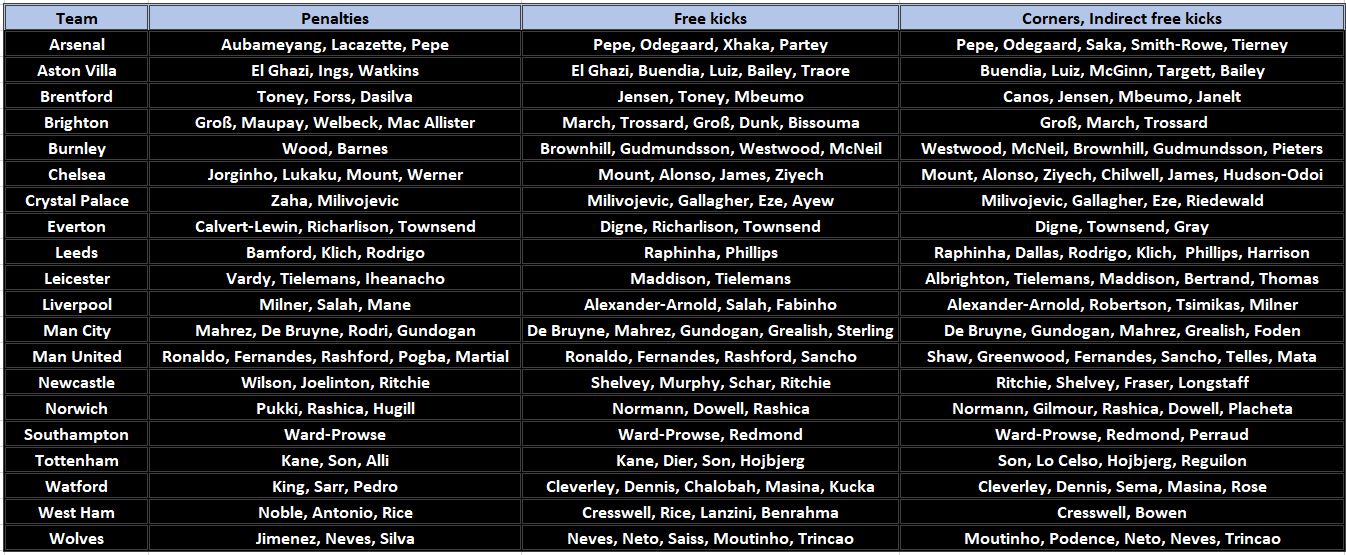 Predicted Line-Ups FPL 2021/22
You can access our Live feed to these here.
FF247 LEAGUES FOR 2021/22
Fantasy Football 247 League Codes:
Both leagues will be shut to new entrants as of 01/01/22.