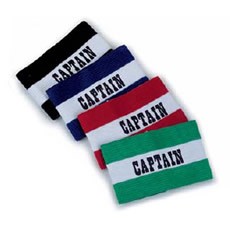 What a wonderful time to have the opportunity to write an article for our great site. Although we didn't win at the Football Blogging Awards this week, our stock has probably never been higher and I would personally like to place on record my appreciation for the time offered and dedication selflessly shown by our band of fantasy figureheads. They descended upon the National Football Museum in Manchester on Thursday to represent very smartly, the FF247 name. And whilst the local lads Init, B-Bash and Muts chucked on a shirt and rolled out the door five minutes before curtains up, some came by train and left with train (and hangover), our Erasure-loving Rich*. Some came by air, namely Kop and Calvin (Easyjet) and Monsieur Cookie (private jet).
* In the interest of balanced and fair reporting, Calvin was our Vince Clarke to Rich's Andy Bell. Now no laughing please, show A Little Respect….
Here's to next year gentlemen, and with another 12 months under our belts, I fancy us to make our mark (and not just on the free bar).
Anyway back to the business at hand.
How are you enjoying the international break? Me, you ask? As well as can be expected for a week without fantasy football, that was, until I heard Baines got injured…
C'est la vie.
Onwards. As I still bask in Scotland's huge victory over the Irish (sorry Kop) and polish my sgian-dubh to attend tonight's friendly against a Baines-less auld enemy, I can just about squeeze in my thoughts on the captaincy choice for this coming week.
Armband Aguero.
Thank you for reading….
The fixtures:
SATURDAY
Chelsea v West Bromwich Albion
Everton v West Ham Utd.
Leicester City v Sunderland
Manchester City v Swansea City
Newcastle Utd. v Queens Park Rangers
Stoke City v Burnley
Arsenal v Manchester Utd.
SUNDAY
Crystal Palace v Liverpool
Hull City v Tottenham Hotspur
MONDAY
Aston Villa v Southampton
[three_fourth padding="0 20px 0 0″]
[/three_fourth]Well in truth, it will be a brave man who has SERGIO AGUERO and won't captain him. The Argentine (or Argentinian, are we still doing this?) proved two weeks back at QPR, albeit with the benefit of an assistant's (non) flag and a wee helping hand, that he can still bring home the bacon even if the City back line is hell bent on pushing the poor man's individual ability to the limit by defending like, well, United I suppose. He scored both in the 2-2 draw and in total notched 13 points including all 3 bonus points. City can, for all I care, draw every game 2-2 until the end of the season as long as Aguero nabs me 26 points.
Therefore it won't surprise you to hear that Sergio Aguero is my number one pick this week. In matches immediately after the last two international breaks, he scored once at Arsenal (but got booked!) and then four at home to Spurs (not forgetting missing a penalty too). Interestingly, both in the Saturday early kick off matches as well. This international break should be less testing as well as both Argentina's friendlies have been played in the UK, at Upton Park against Croatia and Portugal at Old Trafford. It's Swansea at home next, in case you are interested.
[divider_1px]
[three_fourth padding="0 20px 0 0″]
[/three_fourth]This weekend is the downside (if there is really one) to having both Aguero and DIEGO COSTA. The dilemma simply being, who to captain of the pair. Now assuming Diego Costa hasn't undergone secret surgery and we'd only find out when Jose Mourinho speaks to the press at the end of the week, Costa, like Aguero, has a fairly handy home fixture, against West Bromwich Albion. With no call up to the Spain squad this break, the big striker has finally had the rest everyone at Chelsea wanted him to have and they'll be banking on him to be fresh as a daisy to face the Baggies and primed to add to his ten league goals. Chelsea's other stand out choice might be EDEN HAZARD. The Belgian appears to have commanded penalty duties and that ticks a big box for owners of the midfielder. He seems to save his goals for The Bridge as well with his three strikes coming in home games against Leicester, Arsenal and QPR. The goals against Arsenal and QPR were penalties but a goal is a goal in fantasy terms and if you consider the amount of attacking talent making its way in to the opposition's penalty box for Chelsea, then more penalties could be forthcoming. Of course, Hazard is a quite brilliant player in open play as we know but (like Aguero) there is always a nice comfort in captaining a penalty taker.
[divider_1px]
[three_fourth padding="0 20px 0 0″]
[/three_fourth]Supposing I told you there was a player who has only played 90 minutes in the league on seven occasions but managed double figures in four of them (and nine in another). Interest you? Well Arsenal's big summer buy ALEXIS SANCHEZ is laying claim to be the King of the 'double figure'. His full list of scores when completing a full match reads: 5, 10, 6, 13, 16, 16 and 9. When he plays 90 minutes he has never scored worse than 5 which is a phenomenal record for a new player. As has been mentioned by some, I don't see the return of Theo Walcott blunting the attacking play of the Chilean at all. If anything it may boost his assist tally. Sanchez also has proved he can hit a dead ball too with goals both at home and in Europe coming from free kicks at the edge of the box. He was also on target for his country this week in a friendly win over Venezuela and faces Uruguay tonight before flying home to a Saturday evening match against Manchester United. Although this is a 'biggie' and an intense rivalry in Premier League terms, this may make no difference to Sanchez who is unquestionably in brilliant form and sometimes that counts for more than anything in captaincy terms.
[divider_1px]
[three_fourth padding="0 20px 0 0″]
[/three_fourth]At the start of the season when we all thought Tottenham were going to be there or thereabouts for the top four, we were swaying between Christian Eriksen and Erik Lamela for the attacking coverage. Despite Tottenham clearly not being able to cope with these Europa appointments on Thursdays, there is a third attacking threat who (check it if you don't believe me) is the second highest scoring midfielder. NACER CHADLI currently leads: Fabregas and Hazard, di Maria and Sigurdsson, Oscar and Sterling. In fact, only Alexis Sanchez outpoints him. The Belgian who began the season at a bargain £6.0M but would now cost you £6.7M, currently has six goals (one across the whole of last season) and has stockpiled 10 bonus points (a solitary bonus point for his efforts last season). Tottenham head to a Hull side who last time out meekly lost to Burnley (which can do no-one's confidence any good) and I would back Chadli to continue to outshine his more illustrious midfielders and it would not surprise me for him to score for the third game on the bounce.
[divider_1px]
[three_fourth padding="0 20px 0 0″]
[/three_fourth]If you follow my comments on the boards you will have noted that I am championing the cause of keeping the Southampton players despite the fixture list giving them City, Arsenal and United in a row, starting next week. Now, this isn't the place to go over that again but if you do have GRAZIANO PELLE (Pell-uh) and you are getting rid then you may wish him to go out with a bang and you'll captain him at Aston Villa. The big bear of an Italian (who has broken in to the Azzuri because of his start to his Saints career) so far has six goals, four assists and nine bonus points to his name and has risen a cool £1.0M from his opening value. Although some may point out that only one of his goals and one of his assists have come away from St Mary's but he is facing a Villa side whose draw with West Ham last time out was their first clean sheet since the middle of September, also the last time they picked up any sort of points. Doubts remain over four key Villa defenders so that may sway. What else may? Well the match is the scheduled Monday night TV game and we all know the superstitious amongst us love a Monday night capo! If you fancy saving the best 'til last, then Mr Pelle may well be the toast of your team before he is put in to hibernation or shot, depending on your views of what lies ahead.
[divider_1px]
This weeks recommendations:
RED (Take a punt if you have him): Nacer Chadli
AMBER (Proceed with caution): Alexis Sanchez
GREEN (If you have him, armband him): Sergio Aguero
A final thought:
We realise that it's the same names appearing week after week, but we'll make no apologies. We're a reputable fantasy website and need to think of our member's fantasy success first and foremost. We can't just recommend the likes of Joey Barton just for a few cheap laughs.
Thank you for reading and may you all nail the captaincy choice! Enjoy your football.
[divider_1px]
Thanks for reading Captain's Picks Fantasy Football Gameweek 12. This article was written by The Gallant Pioneer
[divider_1px]
And now for something completely different… WooFBet

This weekend we are teaming up with WooFBet to host a GW12 tournament exclusive to FF247 users. The tournament is free to enter and has a €150 prize-pool to be split between the highest finishers.
WooFBet is an exciting new website which operates like normal fantasy football, except you can bet money on your fantasy team. Each week the website hosts multiple free and paid entry tournaments ranging from high budgets to low ownership, and even individual matches. The idea is you pick a one-off team each week to compete against others in a mini-league for that particular week only and the winner's take the pot which is split between the top placings.
A few of us played this last week as a trial behind the scenes and we have to say it was very easy and very enjoyable. This a chance for our members to give it a whirl for free, see what they think and win some actual money in the process!
To enter, visit https://woofbet.com and sign up (no card details required). Navigate to the Tournament section and click participate on the Gameweek 12 – FF247 – €150 Freeroll.
Isn't it time your fantasy manager job finally paid off!
Any questions or queries on this just post as normal as WooFBet will be on hand to answer them on here.
[divider_1px]
Don't forget to vote on our Captains Poll