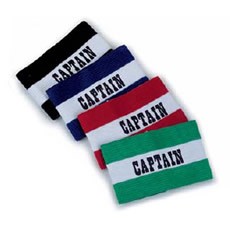 Well it is my turn again. Being the clever cookie (oxymoron?) who innocently but strategically 'volunteered' to go 4th, 8th 12th etc. and whose first two articles just so happened to fall over two international breaks so he could have more time to prepare his article, may I just say that I in fact now hate international breaks. Why? Read on . . .
I'm writing here hoping that no one (else!) gets injured during my typing now or up until my Monday deadline as this will cause me a last-minute re-jig of article. Lovely. Anyone injured in the game taking place on Tuesday, I get to pass blame onto my deadline-loving, ball-breaking editor. Nice.
[clear]The fixtures:
SATURDAY
Manchester City v Tottenham Hotspur
Arsenal v Hull City
Burnley v West Ham United
Crystal Palace v Chelsea
Everton v Aston Villa
Newcastle United v Leicester City
Southampton v Sunderland
SUNDAY
Queens Park Rangers v Liverpool
Stoke City v Swansea City
MONDAY
West Bromwich Albion v Manchester United
On the face of it, even though Chelsea, Liverpool and Manchester United are away from home, they have very appealing fixtures. Arsenal, at home against Hull have probably the most attractive of the home teams but City can and usually do make mockery of the opposition, unless it's Stoke, at the Etihad so they need to be considered too.
Manchester City
Sergio Aguero owners breathed a huge sigh of relief about 7.13pm last Saturday night when his classy finish found the Villa net, his fifth league goal of the season. (Stattos out there might like to know that he is averaging better than a goal a game minutes-wise, 87 minutes between goals). Although interestingly, so far no assists provided, yet six bonus points harnessed. The brilliant Argentine (or Argentinian . . . . .) played fantastically well in Birmingham and can count himself unfortunate to not have notched at least one more when he sent a brilliant first half header narrowly wide. His performance in harmony with the masterful Spaniard David Silva was ultimately why the Villa defence retreated towards the game and this invited the two goals from Aguero and Yaya Toure (who maybe needed his goal to kick-start his season). The old tale of David Silva being one of the best midfielders in the league whose fantasy points don't quite illustrate his brilliance, looks like continuing this season. For all his immense play-making in the Villa game, he brought home just 3 points for his appearance and clean sheet. Even before this his only two assists this season the week before at Hull, didn't even trouble the bonus points compilers. As if the diminutive midfielder sensed my typing of that sentence, he has just opened the scoring in Spain's match versus Luxembourg with a beautiful volley and assisted beautifully the second goal. He was then substituted on 70 minutes with his work being done for the evening. Yaya Toure scored 11 points in his last match and this equates to 58% of his total points this season. No surprise as we all know how quiet he has been (the City hierarchy must have missed his anniversary this time), couple this with him travelling to DR Congo this past Saturday to play in a 2-1 AFCON qualifying win for his side and then likely to be playing again on Wednesday, make him a very risky choice in anyone's book. As a late addition, Edin Dzeko scored his country's goal in their 1-1 qualifier draw with Belgium on Monday.
Arsenal
Danny Welbeck again scored on England duty on Thursday against the Sammarinese who were actually a lot tougher than most of you might think . . . .nah, not even going to pay them that sort of plastic compliment I'm sorry. They were woeful. But you can only score against who is in front of you . . blah, blah blah. Sadly, Danny Da' Man failed to add to his international 'Tally-in Tall-i-nn'.
Thing is, so far, he has had a better season internationally and in the Champions League than domestically so a word of caution to those thinking of captaining him, he only has one Arsenal goal and one assist domestically and those were in the same game versus Aston Villa.
With the recent injuries to Aaron Ramsey and Mesut Ozil it may be time for a certain Santi Cazorla to step up and play the creative role at the top of the Arsenal midfield in support of Welbeck. There is no denying that the Spanish international is a quality player but his gametime has been limited recently but for his 1.9% owners, a match against Hull at home could be an excellent captain differential.
Arsenal are blessed with Alexis Sanchez too of course, but his star has been falling recently and apart from back to back goals in gameweeks 3 & 4 and a beautiful free kick in the league cup defeat to Southampton, it may be that the Chilean is still finding his rhythm in this Arsenal side. There is also Alex Oxlade-Chamberlain who it should be noted set up two goals in England's game on Thursday but with only one Arsenal goal and sporadic appearances, 'The Ox', is at best, a bit risky.
Chelsea
Diego Costa will win the captains poll no doubt, I just hope he plays guys . . . sorry. The nagging feeling is there that a rest is imminent and off the back of games in Slovakia (in which he had a running battle with Martin Skrtel – watch out when Liverpool and Chelsea next meet) and Luxembourg on a very heavy pitch, this may be the time Jose actually does mix up his frontline and introduce Loic Remy. Of course Costa is so good, he could load up with a goal or two from the bench quite easily and after a fortuitous break in the box midway through the second half, the Brazilian is boosted by scoring his first Spanish (?) goal against the Luxembourgers. Also in that Spain team which lost to Slovakia was Cesc Fabregas (who notably did not feature against Luxembourg). Cesc, likely to be a season ever-present in this Chelsea team, has averaged an assist a game, the only thing missing is a goal for his owners. Fascinating but for all his brilliance, he has only picked up bonus points in two of his matches, although this may speak more for the overall brilliance of the Chelsea team as a whole. Eden Hazard returns from his international double header and should also be a main player at Selhurst Park. Apparently he lost a toe-nail in the win over Andorra but was deemed fit to play against Bosnia-Hercegovina on Monday and played the entire 90 minutes. So far for Chelsea, he has scored two, assisted two and picked up six bonus points. The eye-catcher for me was his cool penalty against Arsenal and perhaps the promise of more spot kick duties to come. You'll have to monitor the update from Mr Mourinho on Friday for his condition but it would be assumed he is alright for the Palace game.
Liverpool
Raheem Sterling did not start in England's second match of the break against Estonia because he personally complained directly to Roy Hodgson of being "really tired". *Alarm bells ring for his many owners*. Does this mean that Rodgers rests him at Loftus Road on Sunday so he can have a go at Real Madrid fully refreshed on the Wednesday? Whatever your view, there can't be any argument that with this latest twist, the fantastic Sterling (who has already been rested by Rodgers this season as we all know) is now a huge captaincy risk. Sterling was replaced in the England team by Adam Lallana who has looked really sharp after his injury. The midfielder looks like being one of Rodgers best signings in my book and recent performances have really caught the eye (his drag-back in the one-two for his goal against West Brom was sublime, as was the finish) and one look at his stats for Southampton last season, and you can see how captaining him could be a masterstroke. In fact, digressing slightly from focussing on the captaincy point, I'll eat my hat if this man is NOT in Kop's Tips article this week!
Daniel Sturridge should see some action this weekend. England's best striker against the bottom club and the second-most porous defence in the league. I'm just saying, is all . . . . Anyone? High risk: high reward.
Manchester United
It would be safe to assume that many a gameweek will be made, or ruined, in the very last game of the round. Manchester United and their embarrassment of attacking talent go to the Hawthorns on Monday night and many a captain will line up in red. It would surprise most if van Gaal does not lineup with Mata, di Maria, van Persie and Falcao to start the match. Bear in mind with the match switched to Monday for TV coverage, this will allow their star internationals extra rest and this will surely be at the mind of many fantasy managers. Radamel Falcao scored his first goal for the club in the last match against Everton. The star striker followed this up with a goal for his country in the 3-0 win over El Salvador, in which he completed 62 minutes. He is due to feature in the second friendly in New York on Tuesday versus Canada. Robin van Persie also notched for his country on Friday, scoring a late penalty in the Oranje's come-from-behind Euro Qualifying win over Kazakhstan. He blanked in a 90 minute appearance in the Dutch loss in Reykjavik on Monday as they slipped to a surprise 2-0 defeat to Iceland. Although an undoubted talent, Juan Mata seems to not be able to find a home anywhere these days. What is in his favour is the current suspension of former superstar Wayne Rooney. This should allow the little man and his fantasy owners the chance to make a go of banking some points at The Albion. For many people's money, Angel di Maria is the best player in the league and he has undoubtedly hit the ground running at the Theatre of Dreams. He has scored AND assisted in the same game on three separate occasions already, banking the full three bonus points on two of these occasions. It also appears that he is the first choice corner taker and gets a share of the free-kicks for the Red Devils. Internationally, ADM played 90 minutes of the Albiceleste's loss to their arch rivals Brazil in the Bird's Nest Stadium in smoggy Beijing. He stays with his country for Tuesday's friendly against Hong Kong.
Notable Mentions
Notable mentions must go to Southampton first of all who are looking very good in third position in the league thanks hugely to the four goals of Graziano Pelle. The striker experienced his first call up to the Azzuri national squad this week. His week begun by being an unused substitute in the victory over Azerbaijan. However, he marked his debut perfectly with the winning goal in the 1-0 victory over the Maltese. Not much is going wrong currently for the huge marksman and he'll have his supporters for the armband this weekend. Serbian midfielder Dusan Tadic who already has a steady three assists in his debut season at St. Mary's. Tadic also set-up the last minute equaliser for his country in their opening qualifier in Armenia.
Heading to play Burnley who have been rattled by conceding six goals in their previous two matches may have Diafro Sakho owners thinking they have found a sure-fire way to rocket up their mini-leagues. The £5.6m Senegalese has three goals in his last three games for the Irons and a tasty six bonus points in the same period: brilliant numbers. It might also attract those who own him to know that he hasn't received a call-up for the national team this break so he should be refreshed come the trip to Lancashire on Saturday.
Gylfi Sigurdsson again brought home the bacon last time out with his two assists and two bonus points. A trip to a stuttering Stoke beckons and that should hold no real fear for the top scoring midfielder in the game. The Icelander has just one less assist than Fabregas (Stat of the Week) and has at least scored which Cesc hasn't managed. The midfield maestro has had an amazing international break. He notched the opener in the Icelanders 3-0 win in Latvia on Friday and then even more impressively scored both goals (one a penalty) in the 2-0 defeat of the Netherlands. The goals are definitely still there and his owners will be hoping now for a few in the white of the Welsh side. A minor injury is reported for which painkillers are being used, look out for updates on Friday before putting the armband on him but his captaincy popularity and probably ownership, will be going through the roof over the next few days.
Notes
The worst affected players in terms of travel are the Argentina players Aguero and Angel di Maria who will have covered close to 11,000 miles after this international window. Contrast though that Sergio plays Saturday lunchtime whereas ADM can recuperate until Monday night. Alexis Sanchez (South America), Radamel Falcao (North America) and Yaya Toure (Central Africa) also may be a little weary by the time gameweek eight begins.
Also, Champions League Matchday Three follows this gameweek so the managers of Arsenal, Chelsea, Liverpool and Manchester City will have an eye on these games too. Helpful eh?
That time now where I can claim to be a fantasy genius (maybe)
RED (Take a wild punt if you have him): Diafro Sakho
AMBER (Proceed with caution): Diego Costa
GREEN (If you have him, armband him): Angel di Maria.
[divider_1px]
Thanks for reading Captains Picks Fantasy Football Gameweek 8. This article was written by The Gallant Pioneer