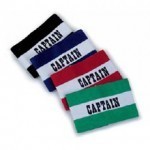 Game-Week 32 is behind us now and after the some of the highs we felt in the Double in 31, most of us came crashing down to earth with some very low scores. A famous FPL manager once said "I think the highest and lowest points are the important ones. Anything else is just…in between." (Jim Morrison) so if you were on that rollercoaster the last two weeks, congratulations for basically ending up where you started. Captaincy can be viewed one of several ways by managers, depending on your current standing within FPL. Undoubtedly some of us need to take risks at some point; while most managers are happy to simply watch others take the plunge into the nerve racking world of a Suarez-less captaincy. With six game-weeks left, the season is coming to its conclusion and bragging rights are still up for grabs in many of our leagues. The templates are out in full force, making captaincy the best place to close ground on a mini-league rival. Of course the wrong choice might also land you in 4th place and make you feel like an honorary Gooner. So without further ado let us get to our main candidates and explain who might help you break on through to the other side.
[divider_1px]
Eden Hazard

Tough week for Hazard owners – not only was he denied a couple of great chances for a goal by the Palace keeper, but he was asked to create opportunities for Fernando Torres. Despite the blank he still managed to showcase some of his talent and his capacity to dribble will always lend itself to creating chances for Chelsea to score.
He goes against Stoke City this week and with the Blues seemingly needing a win, you would expect the talented Belgian to kick it up another notch. With Eden it can be very hit or miss some times. He certainly can deliver big outings as he previously demonstrated with tallies of 17, 18 and 21 this season. The difficult thing will be trying to guess the right moment. He currently has 8 double-digit games during this FPL season, 7 of which came vs teams that are 9th or lower in the standings. Stoke qualifies as a fixture that would seem ideal for him to have an explosion; they are sitting in 10th and they are an absolute woeful team when playing away. Although it has to be said the Potters have played well the last couple of weeks, so it seems like this fixture has just turned into a bit of hit or miss, just like Hazard.
[divider_1px]
Yaya Toure

Even the great Yaya Toure needs a day off. It can be frustrating watching him roam around the field playing so deep, but that has been the case for most of the season and that has not stopped his tremendous production. Perhaps Yaya was a bit held back by what felt like City seemingly being content with the score line against Arsenal. We did not get his usual long dribbles and no real opportunity from dead ball situations. So now we move onto a game at the Ethiad against Southampton.
City play this fixture before their two closest rivals and will not want to give away any points as they look to pressure one of them with the added burden of having to win. When City needs a victory, they can usually count on Yaya to be the man who pushes them. It is no surprise that as the battle for the title heated up, he started producing at a even higher rate. Seven goals in his last nine games and in the three of those nine he did not produce either a goal or assist, City did not win. One would also not be faulted for looking at Southampton a bit skeptically. They are having a good year, but it is due in part to their success in beating up on the weaker teams. In the last 9 games versus teams above them in the standings they have 7 losses and two draws while conceding 21 goals. So although it might look like a tricky fixture after delving into the stats a bit, one can see an opportunity for the big Ivorian to get back on the score sheet.
[divider_1px]
Wayne Rooney

An esteemed colleague of mine wrote last week that Rooney was "perfect captaincy material" for the Villa game. He proved to be right as Rooney delivered two goals and showed that there are some options for the captaincy other than Suarez. Having a taker of penalties always offers a chance to bump up the numbers in FPL, which is a luxury currently afforded to Wayne. Playing in the lone striker role certainly helps as United who took 9 shots in the game vs Villa, had 5 of them taken by Rooney, which is 4 more than any other member on his team.
The question now becomes is whether he can put another big number up versus Newcastle. In my opinion he can, there are several key factors that point to another good day for Rooney and those who choose to attach their hopes to him. First let's start with the obvious difference of not having RVP around. Rooney has scored 6 of his 9 double digit games when the Dutchman was on the shelf, while averaging 7.8 PPG in the 11 games that RVP did not feature along with him. Manchester United for all the grief they have caught this season are a good away team. They are tied for the most wins in the league and are 3rd in goals scored on their travels. Last factor I will point out is the opponent. Newcastle is tied for the most defeats of 3 goals or more with Fulham at 7. When they get beat, they really know how to take an ass whooping. So if you believe the French filled Le Toon will be waving the white flag early, Rooney might be the perfect differential this week.
[divider_1px]
Luis Suarez and Daniel Sturridge

I was always told that if it ain't broke don't fix it. So once again we team up the strike partners in our article. Liverpool had a great team day when they went up against Tottenham. Unfortunately it was a frustrating day for Sturridge individually as he threw up a blank. Suarez on the other hand delivered once again with 9 points. Funny, I just wrote 9 points and it feels like somehow he disappointed us. I will blame it on him for setting such a high standard that even a goal and an assist seem somewhat ordinary. Daniel struggled to get any shots up in this game, although he was shockingly given an opportunity by Suarez to take a free kick. Come to think of it the Uruguayan was acting a bit strange as he did not even try to claim a goal by Jordan Henderson either.
Do I really need to sell anyone on Suarez for captain at this stage? If somehow you still need convincing, then we welcome you back from your 6 month coma. He is having a terrific season which is now allowing him to be mentioned in the same breath as some of the best players in the world. Luis is one point away from averaging an exact 10 PPG so far this season. 13 double digit games including the 15 points he put up vs West Ham last time he faced them. His 269 points so far would have made him the top FPL scorer in last season's game while only playing in 27 games so far. Not making him captain this week reeks of desperation as you see your chances of winning your league slipping away. However it is understandable as you will obviously know who your main competitors will entrust so if you get it right and he fails, you will have a chance to make big gains. So now you have to ask yourself, "Do I feel lucky?"
After a run of 5 of 6 games where Sturridge outscored Suarez, he has fallen on hard times as a captain choice. It is now Suarez who has outscored him in 4 of the last 5 games by a substantial amount. The only recourse I have for selling Daniel as a captaincy option is that these two seem to balance the scale when it comes to scoring goals. Sturridge has looked a bit annoyed when he has not got on the score sheet lately. I expect him to come looking for his, because despite being teammates there is still a goal scoring rivalry there.
[divider_1px]
Last Six Weeks Comparison
Just by way of giving you a nice simple breakdown of current form we have thrown together a quick table showing how the main candidates have fared over the last six weeks and how they did in the corresponding fixture earlier in the season.
The form table over the last 6 games tells a story that we have all become too familiar with. Suarez is an absolute terror in all the categories making it hard for me to find chinks in his armour. One thing the table does not show however is that he is the only player to have not gotten a blank in any of the six game-weeks. Oh wait! I was looking for a chink not more praise for those desperate few who need a differential to latch onto. In that case the only thing I can see is that he has not been the weekly top scorer among the 5 candidates every time. In fact on 4 occasions you would have been better suited to pick a different captain amongst our candidates. That means that despite how risky it is to go away from him, it is possible to get it right.
[divider_1px]
Other Contenders
David Silva

If only his points matched his class! What an absolute maestro he is on the pitch and even though he is not in the category of some of the others when it comes to captaincy, we feel he should at least be acknowledged. I am aware that he has been unspectacular scoring wise; it is however worth noticing how close he has come to having big games recently. Against United he came close to having a couple of goals early on and he does seem more inclined to go for goal lately. So don't be shocked if he puts double digits up more consistently.
[divider_1px]
Christian Benteke

He makes an appearance based on what he could be getting and who he faces this week. There is no doubt that if Benteke scored on all the easy opportunities he has had recently, we would all be scrambling to get him in. So with that in mind I feel Chistian will have some chances in front of goal this weekend that even a Sunday league player would put away against Fulham. Could possibly be a brace in the works for him or a brace in the works for my neck after sticking it out for him.
[divider_1px]
Edin Dzeko

The much maligned City poacher who always seems to tease us with the appearance of being able to have big hauls, yet only occasionally doing it, has made our list. Despite the agony of watching him go relatively unnoticed for 90 minutes, he normally seems to find a way to grab him something before the game is out. In his last 9 starts he has scored 7 goals and added 3 assists. So obviously he can produce and always seems to be inches from adding to his tally every game-week.
[divider_1px]
Punt of the week: Basically anyone who is not Suarez is a punt. Due to the circumstances any person captained other than the Uruguayan will be a massive differential.
Thanks for reading Captains Picks Gameweek 33, this article was written by Mito21