Fantasy Football Live Match Chat Gameweek 5
Welcome to FPL Live Match Chat Gameweek 5
Hello everyone and welcome to the gameweek AND the second FNF (Friday Night Football) of the season!
Shortly we begin with Newcastle United v Leeds United which our very own Rosco will be attending assuming he is still allowed onto the Gallowgate following his questionable behaviour surrounding CR7 and his 'beloved' Toon last Saturday. Kidding, that man is a pro and he had his FPL business head on and let's face it, until Newcastle are taken over we're all allowed to be fed up by the Geordies!
Saturday starts with Wolves v Brentford at lunchtime which will hopefully be a good watch as warm up to four 3pm kick offs with Burnley *cough* welcoming Arteta's Arsenal to Turf Moor, Liverpool playing Palace at Anfield, Manchester City hosting Southampton at Eastlands and Watford officially being able to use their away kit correctly as they head to East Anglia to tangle with Norwich.
Aston Villa v Everton should make for a decent game on Saturday at 5.30pm.
Due to European involvement we have the three Thursday teams playing on Sunday this week and in fact, they will be for a number of their weekends until December – they had better get used to it!
Firstly, at 2pm we're at the Amex Stadium as Brighton entertain Leicester fresh from them facing Napoli whilst simultaneously, West Ham United – who will have been in Croatia – come home to face Ronaldo, Bruno, Mason etc etc etc. Tough.
At 4.30pm, Europa Conference League flag-bearers Spurs hop back from across the channel having played Rennes, come home to face Lukaku, Havertz, Mount etc etc etc. Double Tough.
The games in full…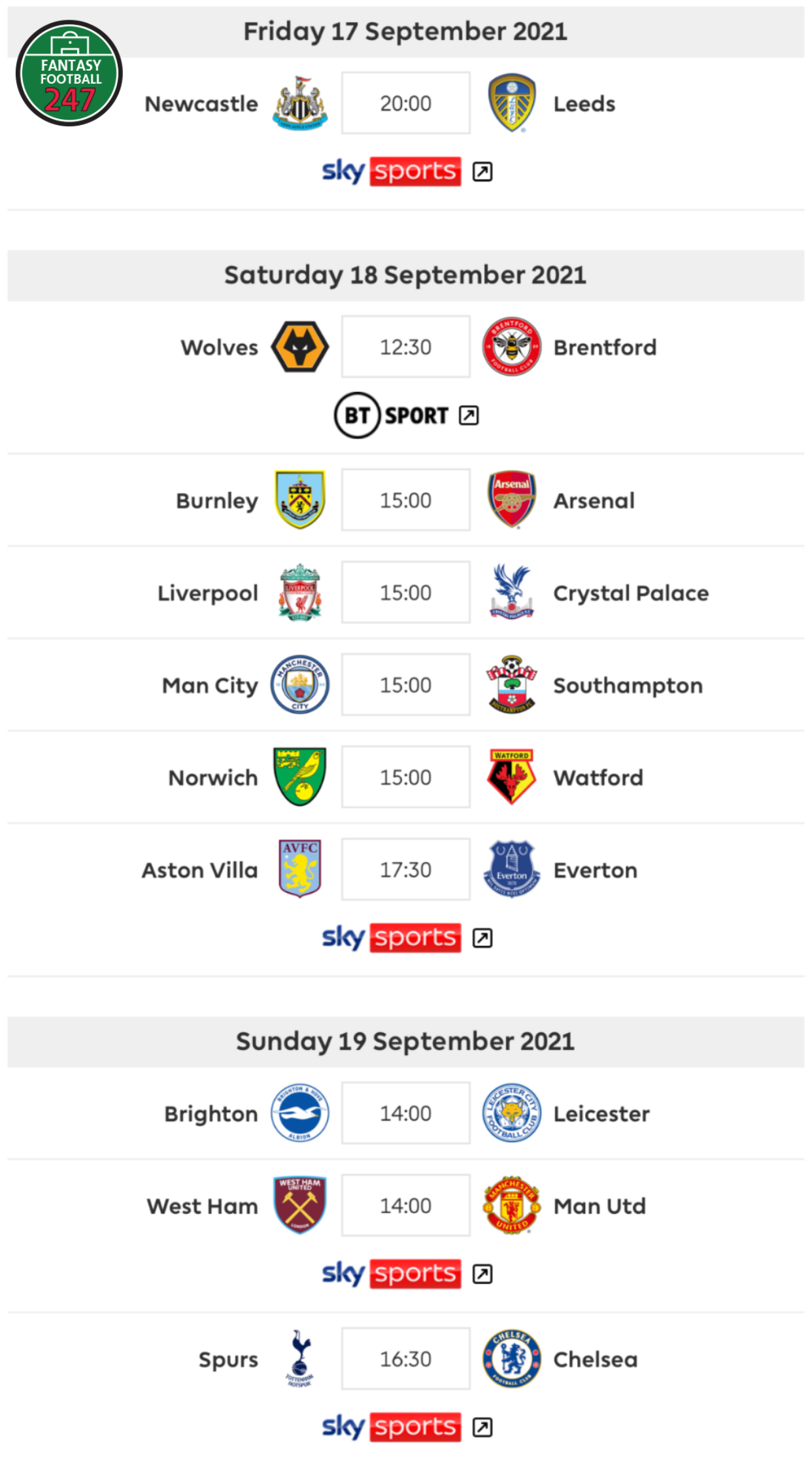 Keep track of all the action, the goals, the talking points, right here at FF247 Live Match Chat, an interactive chat which encourages you to keep involved and share your thoughts and emotions as the matches take place.
Good luck to absolutely everyone for Gameweek 5 from all at FF247!
Thanks for reading FPL Live Match Chat Gameweek 5.
FPL FIXTURE TRACKER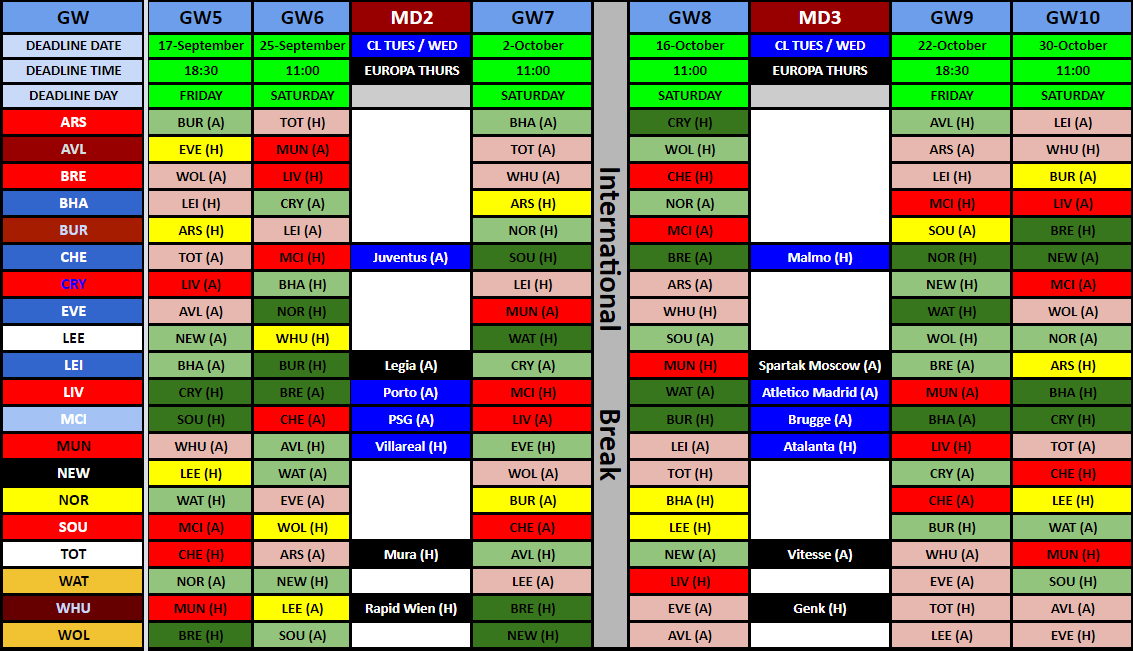 FIXTURE TRACKER LINK
FF247 LEAGUES FOR 2021/22
Fantasy Football 247 League Codes:
Both leagues will be shut to new entrants as of 01/01/22.