Fantasy Football 247 Site Team News Gameweek 11
If in doubt, do nowt
Welcome to FF247 Site Team GW11
In the end, the -4 for Salah was the wrong play and resulted in a small red arrow. Salah did score, and a 16pt return for our captain is no bad thing, but we're gluttons for punishment, so let's see what we could have won!
We sold Son (10pts) and Fernandes (1pts) and brought in Palmer (2pts) and Salah (C) (16pts), factor in the -4 and on the surface, we look to have come out on top with 14pts vs the 11pts we would have had. Not so fast though.
If we hadn't brought in Salah, we'd have likely captained Haaland (16pts). Had we done that, we would have finished the game week with 78pts which is 13pts more than the 69 (-4) we ended up with. That score would have seen us jump to the heady heights of 5k, yikes.
Fine margins and it could easily have turned out differently on another week. We take our small red on the chin, dropping to 19,055 and we are once more reminded that sometimes the best move is no move at all. Bryan Mbuemo's 13pt return following his 14pt return last week is a lesson to all that patience really is a virtue when it comes to playing FPL.
Our Gameweek 10 Result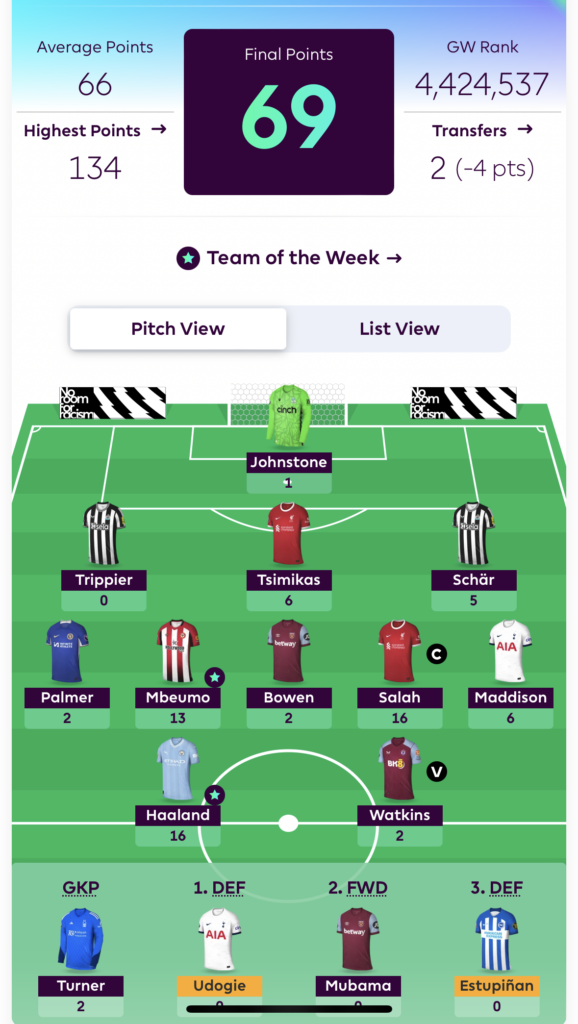 We have £0.0m in the bank and 1 free transfer to use ahead of GW11. Let's go see what was decided….
Our GW11 Transfer(s)
This week's transfer discussions were short and sweet, a quick poll and a unanimous decision to roll Our transfer. We still have a very paper-thin (read non-existent) bench, but there's every chance one or both of our flagged defenders return in the coming weeks so we're happy to take a chance. The lineup picks itself and whilst Salah vs Luton (A) is a strong fixture for the Egyptian, we feel Bournemouth (H) is even stronger. Back to the robot, we go!
To confirm we have rolled our transfer
Captain – Haaland
Our GW11 team in full…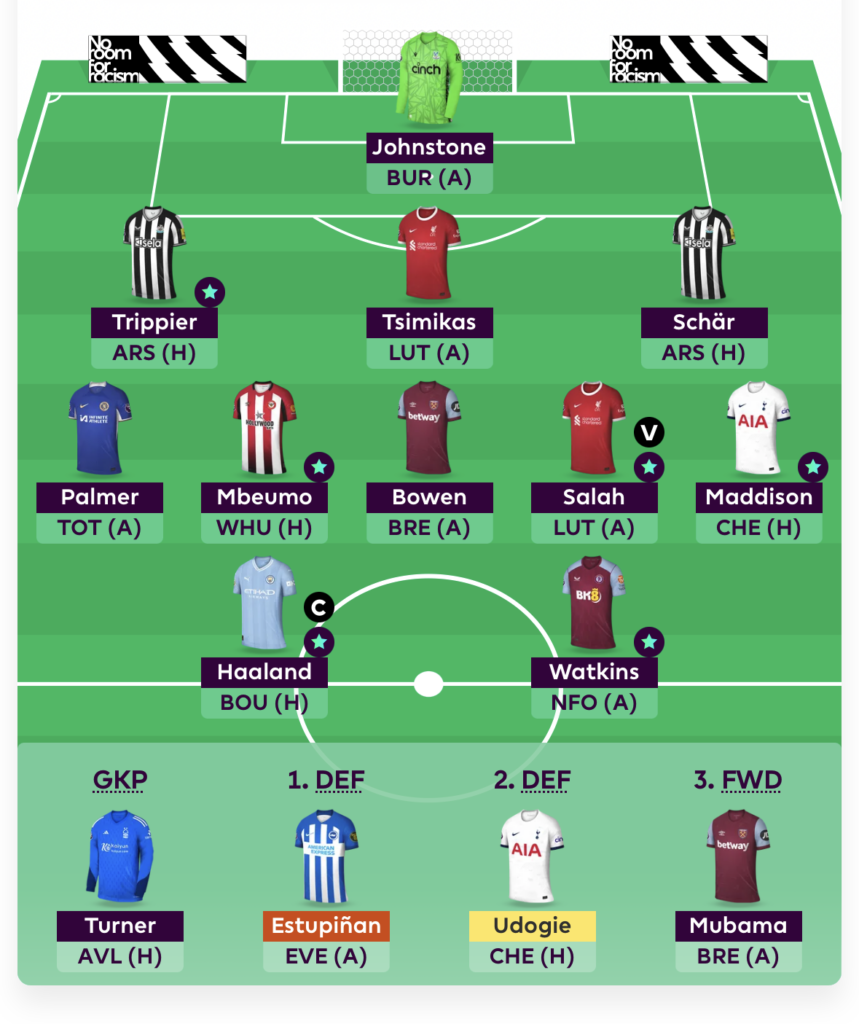 You can follow the progress of the FF247 Site Team here
Thanks for reading Fantasy Football 247 Site Team News Gameweek 11. This article was written by Fantasy Football 247
The Captain Confessional…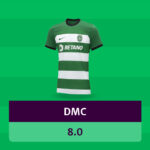 DMC — Haaland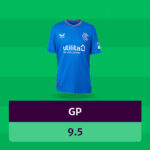 The Gallant Pioneer — Haaland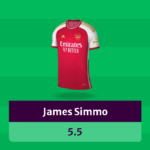 Jamesimmo — Haaland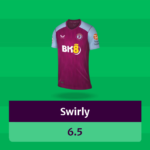 Swirly — Haaland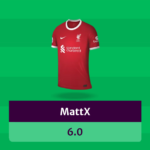 Matt — Salah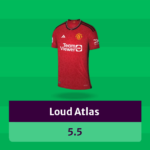 Loud Atlas — Haaland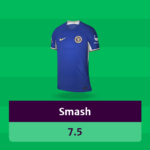 Smash — Haaland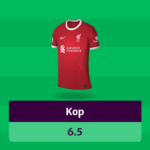 Kop — Haaland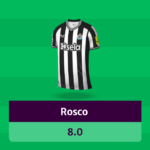 Rosco — Haaland
Ellefcee — Haaland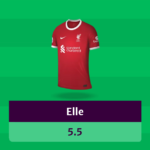 Floydeth — Haaland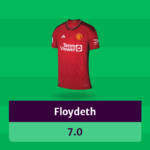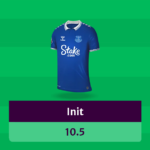 Init — Haaland
Gear — Haaland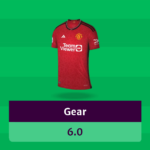 Stone Frog — Haaland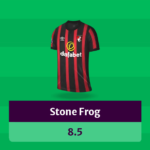 OddDane — SalaHaaland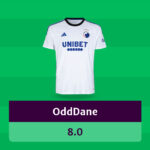 Jamie Mc — Salah (Haaland if I had him!)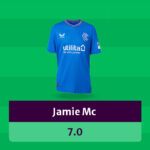 PREDICTED LINE-UPS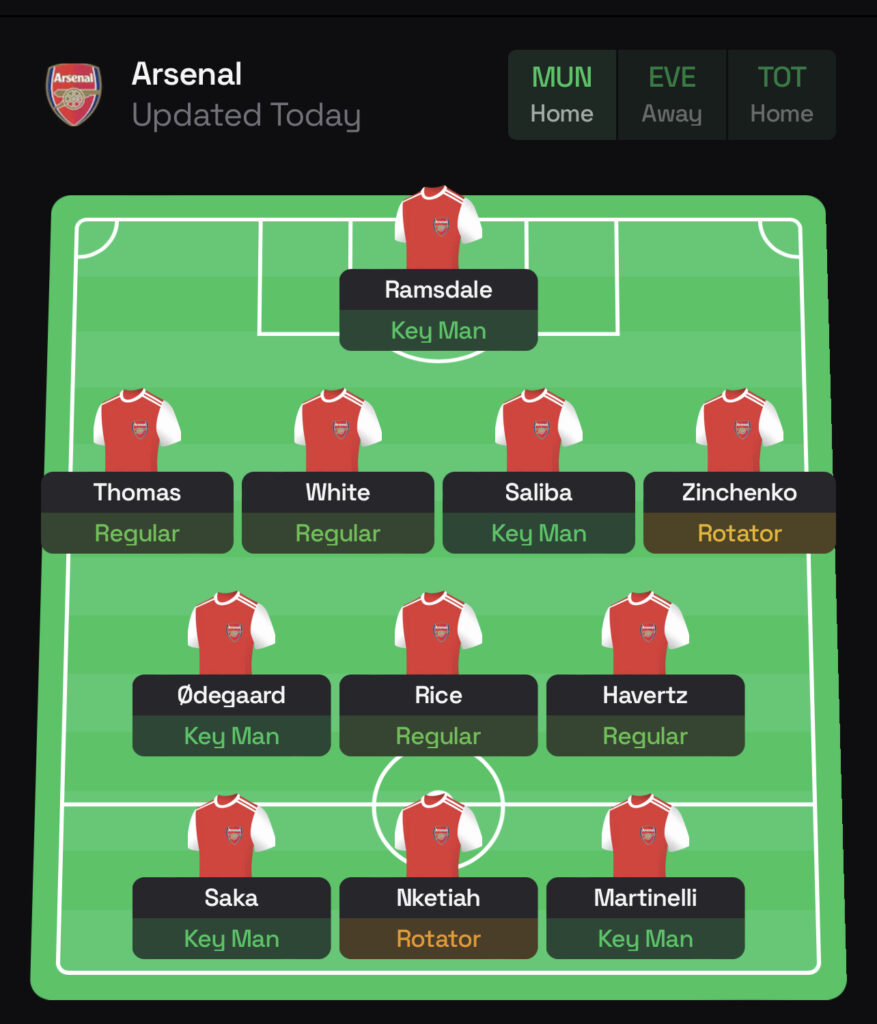 Back by popular demand! Well, sort of… Drafthound have changed their line-up approach this season and what it means for us is that we are no longer able to display a live feed of it on here due to some technical difficulties. That said, what they have done looks great and is still only a click away so if you want to access those they are HERE
VOTE ON THIS WEEK'S CAPTAIN POLL GAMEWEEK 11
FPL FIXTURE TRACKER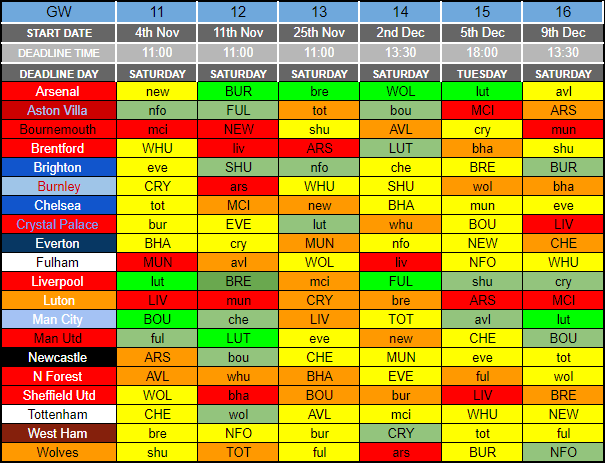 Fantasy Football 247 League Codes:
Both leagues will be shut to new entrants as of 01/01/24.