Fantasy Football Captain Picks DGW34 2017/18
Welcome to Fantasy Football Captain Picks DGW34. I'll be honest, in recent weeks I've adopted the 'Always captain Salah approach', it's served me well, but how much fun is it to simply captain the same player week in, week out? Just when we were all getting complacent, Salah picks up an injury, forcing us all to look elsewhere in GW33. He could of course be back this game-week (more on that later), so what we need is a compelling argument to look elsewhere once again. Well that compelling argument has arrived, if ever there was a time to roll the dice, this week would be it. Yes, that's right folks, its DGW time!
Even the most risk-averse managers are likely to throw caution to the wind this game-week. DGW's do something strange to the mind of an FPL manager; how else do you explain sticking a TC on Andy Carroll?
So, the big question this game-week is this – can a player with 2 games outscore a player with 1? Probably, maybe, I mean there's a chance! Maybe you're playing a BB, maybe a TC, but we all need a captain, lets see whom this weeks best picks are?
Lukaku / Sanchez – West Brom (H), Bournemouth (A)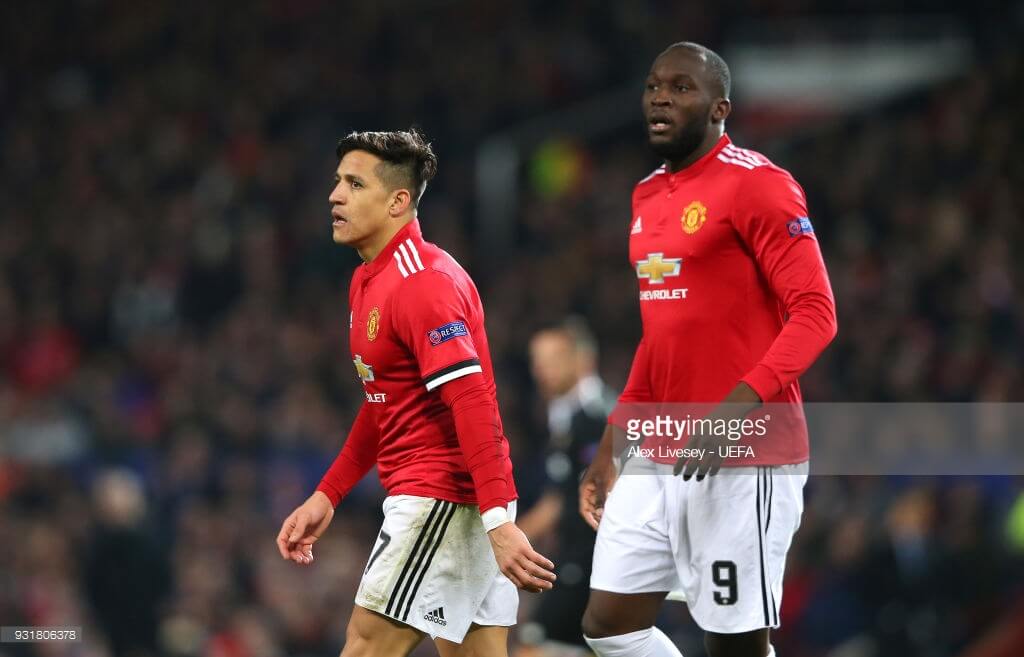 At the beginning of the season we all had high hopes for 'Big Rom'. He very quickly became the highest owned player in the game, with many convinced he would replicate the kind of form that persuaded the Man Utd hierarchy to shell out £75mln for him. He started well with 7 goals in his first 7 games, and just as quick as you can say 'season keeper' he simply stopped scoring; a disappointing 4 goals in his next 18 games followed.
Big Rom is back, kind of. 54 points in his last 10 including 5 goals and 3 assists is hardly prolific (Salah by comparison has scored 108 points in the same time frame), but a home game against the league's worst team has FPL managers rubbing their hands together.
Ok I'll fess up; I wrote the above prior to United's epic 2-3 win over City in GW33 (Step away from the Nebuchadnezzar Pep). Having watched that, I've now come to the conclusion that if you're going to captain a Red this DGW, then maybe it should be Alexis Sanchez, and not just for old times sake.
First off he could be one hell of a differential captain with an ownership of just 3% (I'm pretty sure this will increase before the coming game-week). If you have him, you must surely consider giving him the armband this game-week, and if you don't have him (not many do), maybe you should get him in.
Another 10pts in the derby followed the 14pts he scored in GW32. He's back, and just when we need him most. Unlike Lukaku, Sanchez has DGW form. In DGW34 2015/16 he notched 25pts, last season he was all over DGW37 with 24pts. Sanchez was made for DGW's.
What of the opposition? Well as I wrote in my fixtures article just two weeks back 'if you have West Brom in a DGW you know you're onto a winner'. This still stands. They're still bottom of the form table, bottom of the league and despite their 1-1 draw at home to the Swans last game-week, I expect nothing less than total annihilation in this one.
Then its a trip to Dean Court to face a Bournemouth side who haven't kept a clean sheet since GW13, even West Brom managed to score past them, what damage can a fired up United side inflict?
We've waited all season for the Sanchez of old to show up. If the last 2 game-weeks are anything to go on, that time could be now, hell, I'm even considering ditching my BB plans and bringing him for a TC!
Kane – Man City (H), Brighton (A)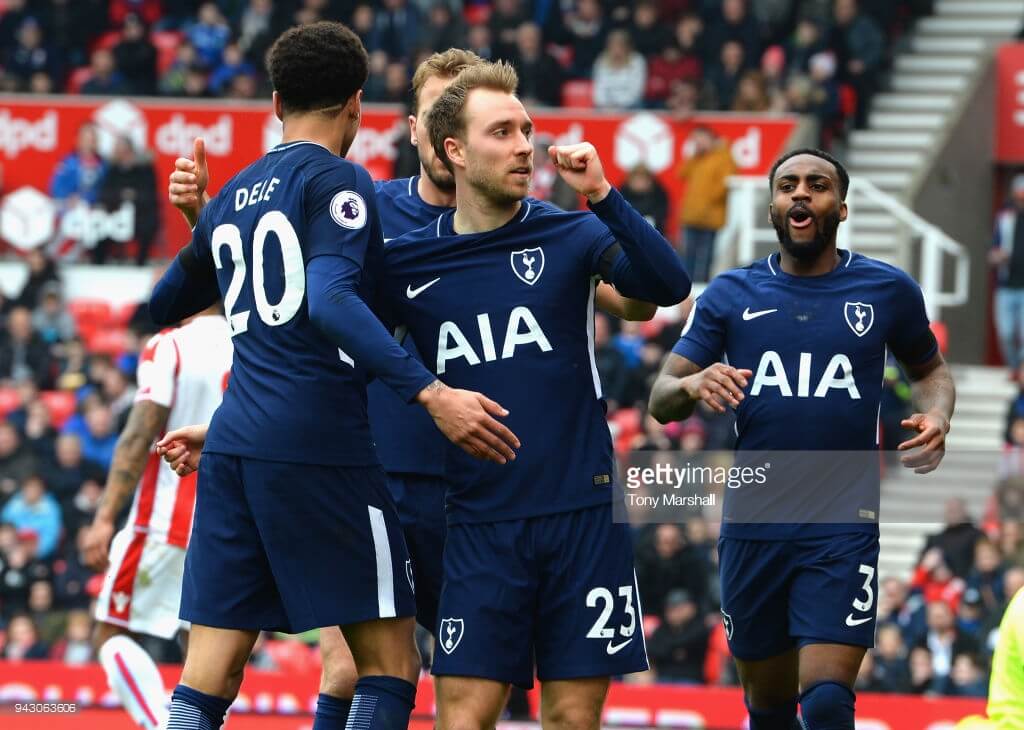 Harry heads into his second DGW of the season after completing a hat-trick he'll not be celebrating. As a non-owner, I'll admit to a wry smile when Harry's 'goal' against the Potters was awarded to Eriksen. Harry insists he 'got a touch', you can't blame the lad for trying. A yellow card in injury time condemned Harry to his third 1-pointer on the bounce, but hey, it's a DGW, so get him in, and give him the armband whilst you're at it.
If you want a good reason why Harry should be your captain, then let's forget all about GW33. Instead cast your mind back to his last DGW, no not the damp squib that was DGW21, I'm not counting that one, what I'm referring to is DGW37 last season.
In a lot of ways the fixtures in that one are not too dissimilar to this. First up a tricky home game against a team from Manchester (United then, City now) followed by a winnable away fixture (Leicester then, Brighton now). So how did Harry fair in those 2 games? Well, he bagged a goal and 7pts at home to Man U and just four days later against Leicester, he rounded the DGW off with 4 goals, an assist, maximum bonus and another 24pts – for a total of 31pts, awesome sauce.
So will Harry be as fortuitous this time round? We all know what City are capable of, we've been through their stats time and time again, I'll summarise; they're really good, rarely lose and score often. Having failed to wrap up the title in GW33 as many expected, they still have it all to play for, so this wont be the walk in the park many had hoped for. It should be noted however, that they have lost in their last two visits to White Hart lane. Will it be any different at Wembley?
Just 3 days later (on my birthday I might add), Spurs travel to the Amex to face a Brighton team who they beat 2-0 in the GW17 reverse fixture.
Brighton's home form in their last 5 is actually pretty decent; WWWLD. Those results included wins over West Ham, Swansea and most notably Arsenal. However, they failed to keep a clean sheet in any of those matches.
In DGW37 last season, Leicester City headed into the match after 5 home wins on the bounce, they got their asses handed to them 1-6. Can Harry get close to his 31-point haul in that week? I wouldn't bet against it.
Vardy / Mahrez – Burnley (A), Southampton (H)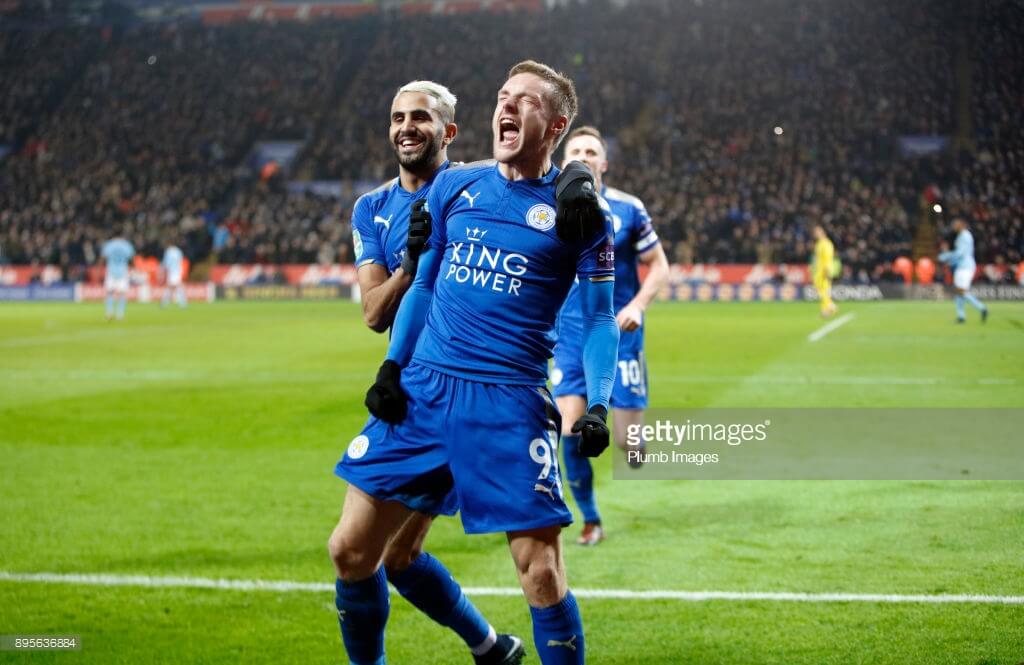 The good thing about DGWs is you have lots of options, the bad thing about DGWs is that you have lots of options. Here's another two for your consideration.
Most of us have at least one of the Varhez two, many have both. They both have their merits; Vardy is consistent (7 goals in his last 9, and 4 in his last 4) but less likely to hit double digits (he hasn't done so since GW1). Mahrez is the more explosive (5 double digit scores this season), but comes into this game-week on the back of scores of 2pts and 3pts.
First up it's a trip to Turf Moor. Burnley's rock solid defence is not what it was, you would have to go all the way back to GW17 to find the last time they managed a shutout at home. They come into this game-week on the back of 4 wins, but they've only kept a clean sheet in one of those matches.
Then it's back to the King Power for the visit of Southampton. The Saints are third from bottom and come into this game after conceding 3 goals in each of their last 3 away games (Newcastle, West Ham and Arsenal), they haven't kept a clean-sheet away from St Mary's since GW21. I expect much the same in this one.
I couldn't tell you which of Vardy or Mahrez is the better pick, it probably comes down to your risk profile; like a flutter? Go for the Algerian. Prefer to play it safe? Stick with rat face.
Salah – Bournemouth (H)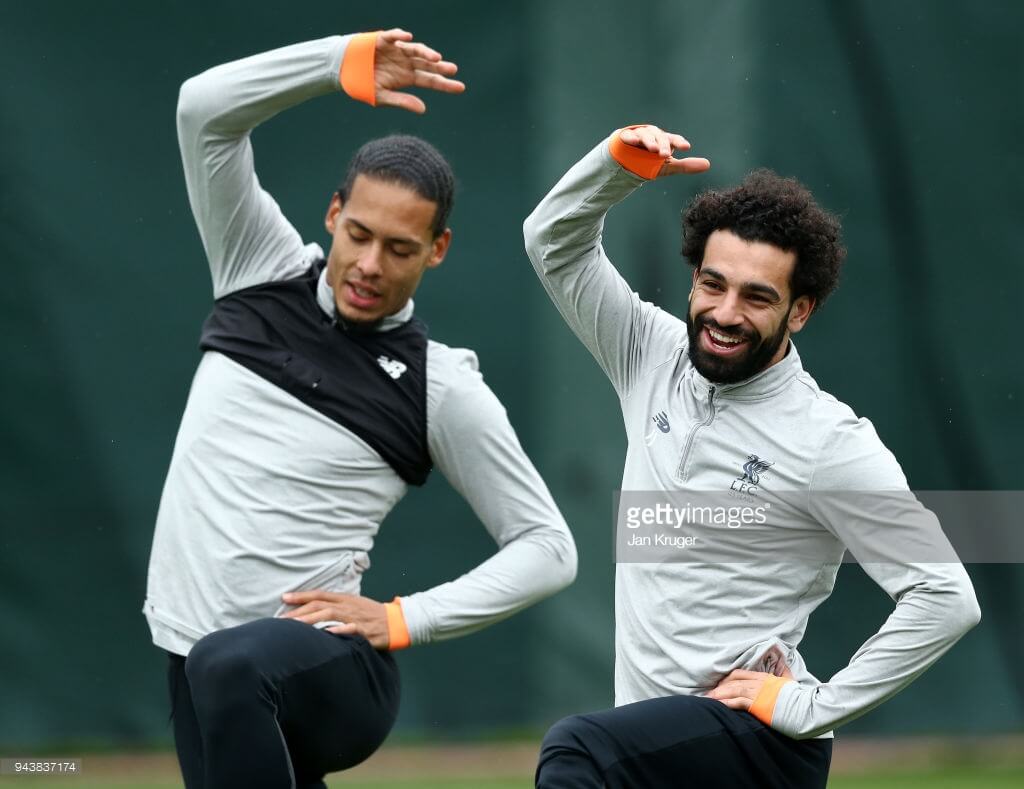 I know, I know, but let's be honest, if Salah plays would you really be surprised if come the end of GW34 he outscored all of the previous picks? I certainly would not. Perhaps prior to his 29pts haul in GW31, the thought of picking Salah this week would be a non-starter, but despite one fixture less than my other picks, you can be sure he'll still be backed by many a manager (even if they're just the 'dead' teams), and so here he is.
The biggest worry is of course will he play? With the CL second leg against City this coming Tuesday, we knew Klopp would heavily rotate in the derby, but Salah didn't even make the squad.
Tabloid trash reports that Salah 'faces a race against time to be fit for City', whether there is any truth in this or they're just being all dramatic remains to be seen. All that being said, if Salah does return to action this Tuesday then he should be considered, they do after all face Bournemouth at home, result. In the reverse fixture in GW18 Liverpool won 0-4 (Salah scored), and as I mentioned earlier they haven't kept a clean sheet since GW13.
A surprising number of people actually sold Salah prior to GW33; another 18k have done so this game-week already. If he is back this Tuesday, it will be interesting to see how this affects the coming game-week plans of those with and without this season's top scorer. What will be even more interesting, if Salah plays, and scores, will Harry Kane claim he got the final touch?
I'll round this off with a bit of housekeeping. A special shout out to Mito for doing a data trawl on DGWs over the last few seasons, it was a big help, cheers mate!
I'll also use this opportunity to give a big shout out to the rest of the writing team here at 247. They're a great bunch and they've helped me immensely in my first season here as a writer. Whilst I'm in a back slapping mood, a special mention to Init for giving me this opportunity in the first place, cheers big guy (it felt like a 'big guy' moment).
My final thanks goes to you lovely lot. You are what make this place what it is, everyone here offers so much, and without you there would be no us. I salute each and every one of you.
Before I start blubbing, I'll leave it there. I hope you all have a fantastic DGW34, lets see if we can get some of those high triple digit scores we all love, lets do this!
Thanks for reading Fantasy Football Captain Picks DGW34. This article was written by Rosco
The League Codes for FF247 for the 2017/18 season are as follows:
Gameweek Tracker GW34-38