Fantasy Football Captain Picks Gameweek 1
Finally, GW1 one is upon us and brings with it fresh hope for each and every one of us with new teams, new players and a renewed sense of belief. Anticipation, excitement, everybody's happy, well everybody aside Jose Mourinho, but he's never happy so don't let him bring you down.
Picking a successful GW1 squad is a lottery at the best of times, throw in a World Cup and we have so many variables to consider, it's enough to make even the most astute FPL manager lose their damn mind. You can study every pre-season game, fry your brain with endless stats and you'll still be kicking yourself for ignoring at least one player 'who you had' in at least one of your 1001 pre-season drafts, sadly, that's just how it is.
So what can save you from instant FPL-induced self-flagellation? Well you can start by stepping away from that Daniel Sturridge punt, cast aside your second and third £4.0m defenders, and for the love of god, don't believe anything Jose says.
Seriously though, nobody can predict what will happen in GW1, or any other game-week for that matter. What we can do is make educated decisions, pick players who may not hit the ground running, but will in all likelihood bare fruits over the course of the season, but most importantly of all, pick a decent bloody captain, I mean how hard can it be, right?
Each week we'll peruse the options, study the stats and offer up a selection of players who will hopefully have you patting yourself on the back rather than hitting it with a big stick. Let's do this!
Mo Salah – West Ham (H)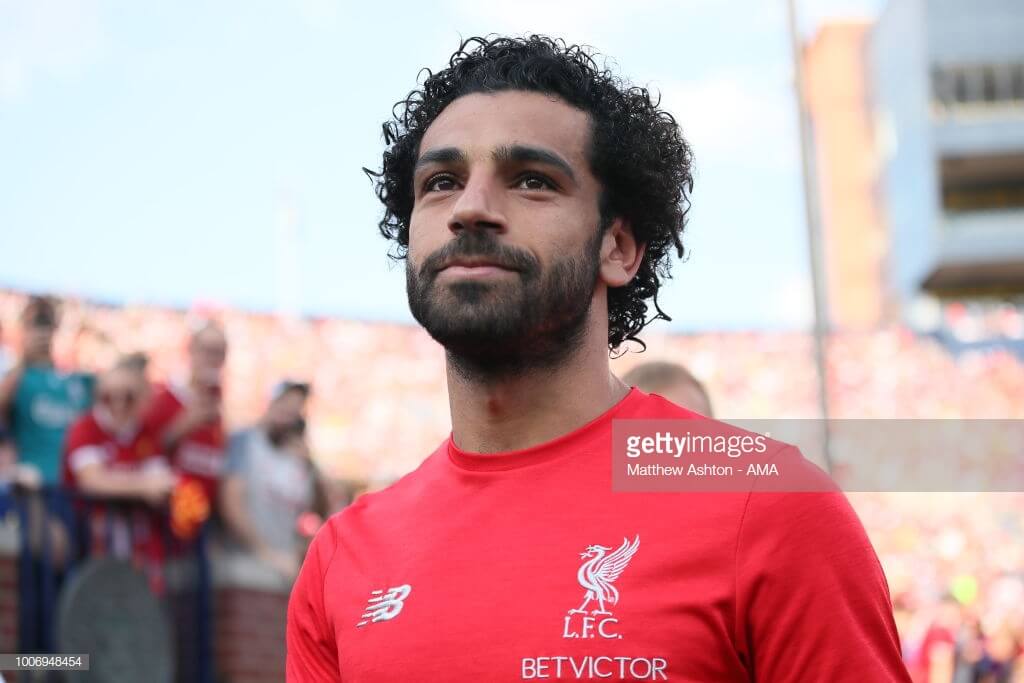 '£13.0m? I'm not paying that, look at what a great side I can make without Salah'. Well, aye that's canny mate, my iPhone looks a bobby dazzler without a case but I've dropped my fair share of phones to know it is best to have a little protection. Starting the season with Salah offers exactly that. Protection against his 50%+ ownership, protection against most of those sticking the armband on him every week, protection against the inevitable 'I told you so' when he does what he does. There is of course the flip side to the argument, if Salah flops it will be those without who'll be laughing, but lets face it, it's a damn sight easier to get him out, than in.
I'll get onto the opposition and stats in my next pick, if you're spending £13m on Salah, surely you'll be captaining him most weeks home and away, regardless of opposition.
Still going without Salah? Hahaha, seriously? Oh! You are serious! Well good luck with that hun. You probably have a plan, but as Mike Tyson said 'everyone has a plan until they get punched in the mouth'. I'd rather not argue with Mike.
Roberto Firmino / Sadio Mané / Naby Keïta– West Ham (H)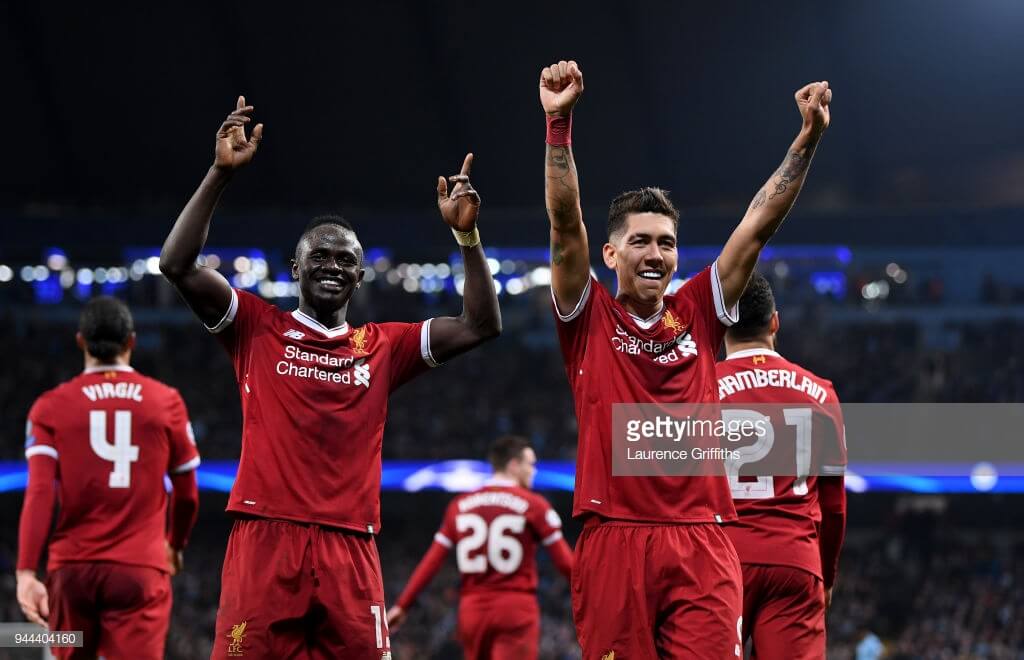 If you're one of the cool kids this next pick is for you. No Mo? No problem! Simply pick one if not two of his teammates to 'cover' his points, stick the armband on them in the games where Salah is heavily captained and you'll be golden right? It could work, I mean it might, there's a chance…
Lets not get into the gazillion permutations or the relative merits of how not owning Salah can potentially benefit your FPL team, instead lets focus on his ably capable teammates. In the 2017/18 season Liverpool were unbeaten at Anfield, winning 12 and drawing 7. They scored 45 goals (only Manchester City and Arsenal scored more at home), and whilst admittedly Salah scored 19 of those 45 goals, there was still enough to go around.
Brazilian Bobby chipped in with 8 goals and 3 assists and Sadio Mané despite playing significantly less minutes scored 6 and grabbed 3 assists. Its unclear how new signing Naby Keïta will factor into the Liverpool line-up this season, but his 6 goals and 5 assists in the Bundesliga last season suggest that at £7.5m, he could be a canny punt for your FPL side, although it may be too soon to hand him your captain's armband.
It's the Hammers up first at Anfield. They'll be hoping to improve on their 2017/18 stats, which saw them lose 12 of their 19 away games and ship 42 goals on the road. Liverpool won 4-1 in the corresponding fixture last season with Salah, Mane and Firmino all getting on the score sheet, FPL managers will be hoping for more of the same.
Alexis Sánchez – Leicester City (H)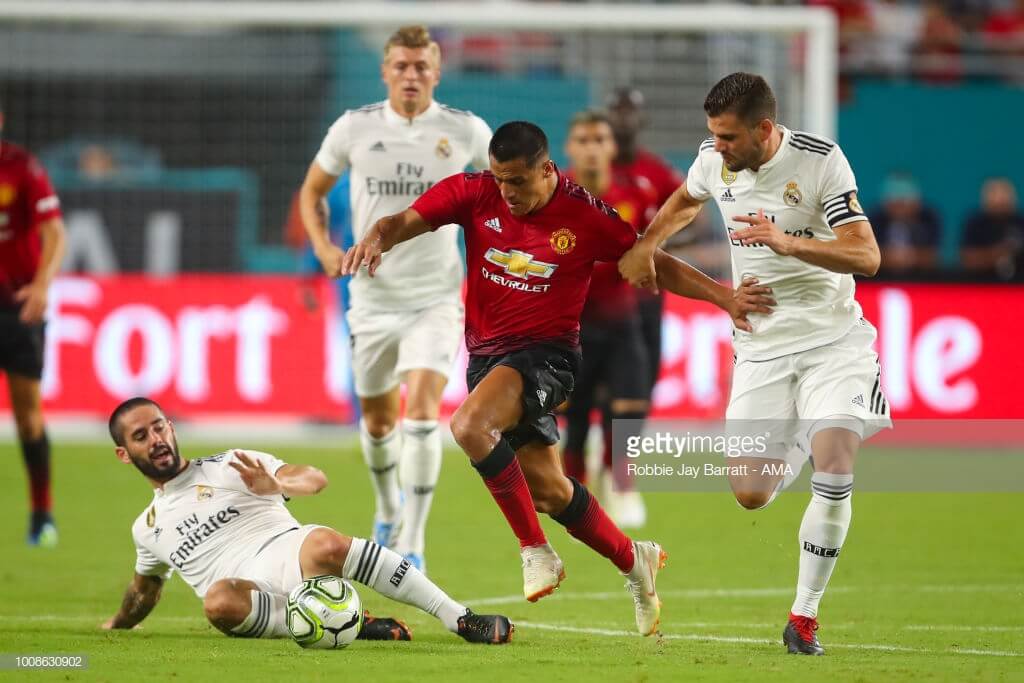 We're not here to talk about Mourinho but it's hard not to at least acknowledge the current goings on at Old Trafford, all of which seem to revolve around whatever mood Jose Mourinho is in, which these days seems to be a perpetual state of misery.
For those of us without affinity to Manchester United, it was hard to watch his post-match interview following their pre-season defeat to Liverpool and not chuckle, man alive, even for Jose this was a new depth of pain and suffering. Nobody seemed safe from his scathing assessment; whinging about missing senior players? Check. Deride the performance of the players who were there? Check. Complain about transfer activity or lack thereof? Check. He pretty much called Antonio Valenica a fat b@stard, even the referee did not escape his wrath. He did have some nice words for Eric Bailly, but the words were barely out his mouth and he was critiquing his leadership credentials, jeez who's your mate Eric? Hopefully things will improve now that he's 'invited' senior players to return early from their holidays, I imagine they'll be tripping over their Gucci flip flops in the rush to get to the airport.
There were positives from their US tour. The most noteworthy, the form and condition of Alexis Sanchez. After an inconsistent start to his Old Trafford career, Sanchez is showing signs that he is ready to hit the ground running for his first full season with the Red Devils. He had a hand in both goals during last week's 2-1 win over Real Madrid, and his performance in that match and over the course of the two week US tour was head and shoulders above his teammates.
Leicester head to Old Trafford for the season opener this Friday evening. Quite how they will cope without the departed Riyad Mahrez is anyone's guess, one thing is for sure; they're a much worse side without him. In 2017/18 the Foxes lost 9 times on the road, which included a 2-0 loss in the corresponding fixture at Old Trafford. With question marks over returning World Cup players, this match could be the perfect time for Alexis Sanchez to cement his name in FPL teams once more. All you 'Salah-less' loonies, this could be the one you're looking for.
Best of the rest
For those of you unfamiliar with how our Captains articles usually work, we list 4-5 players we deem worthy of your Captaincy, but I'll be honest, sometimes it feels like one or two of our picks are never really going to be Captained by anyone with a modicum of common sense. Then we have the Mo Salah / Harry Kane conundrum; last season it felt like most people were simply picking one of those two towards the latter half of the season, and who could blame them.
So here I'll list a few players who I feel warrant your attention, even if at first glance they don't seem the 'obvious' choice.
Harry Kane – Newcastle (A)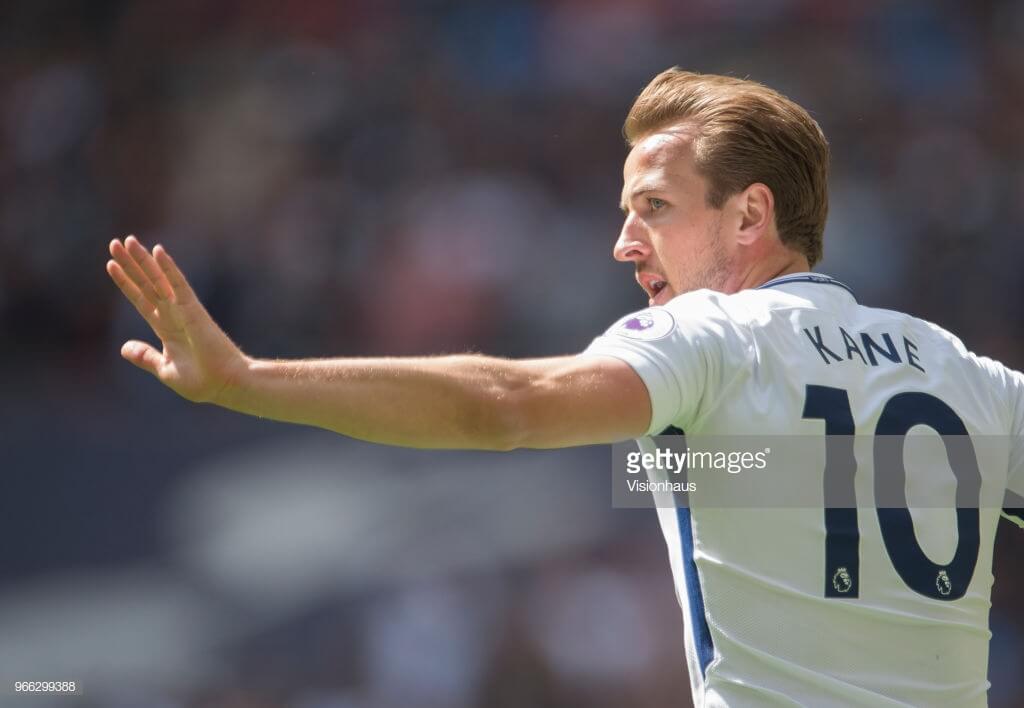 Will he play? Will he be ready? Who knows. Harry played all the way through to the World Cup third place play-off, wining the Golden boot on the way, but come on, that was weeks ago! 'He doesn't score in August' I hear you cry, but seriously, would anyone be surprised if come GW1 he started and scores, breaking his August hoodoo and the FPL template in one fell swoop? I'll be at St James' Park on Saturday hoping he won't, which probably means he will.
Sergio Agüero (or whichever City asset you own) – Arsenal (A)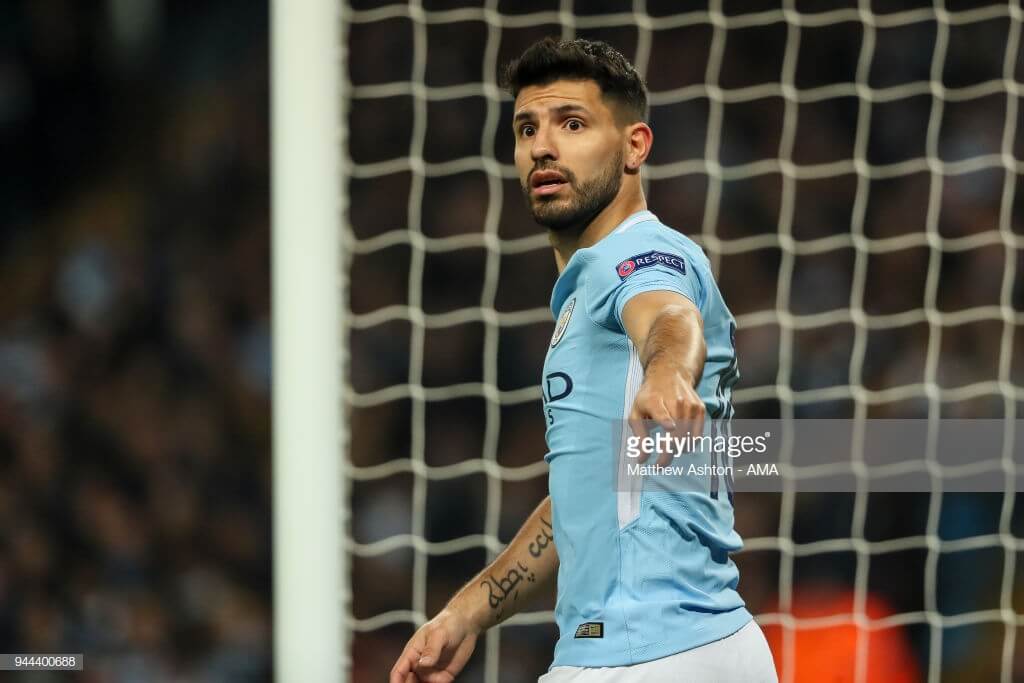 Some people glance at the fixtures and see a 'tricky' away fixture for the Cityzens, and that's enough to discount their Captaincy credentials. Remember though, this is the same City side that won 16/19 away from the Etihad, including a 0-3 win in the corresponding fixture at the Emirates. It wont be long till we're all lamenting the Aguero/Jesus rotation, but for now it looks Kun will be the man to start the season. Last season his minutes were curtailed, yet he still finished with the best points per match of any forward (6.8), scored 21 goals, 6 assists and picked up 22 Bonus Points. He scored twice in the Community Shield prompting a surge in ownership, Ignore him at your peril.
Pierre-Emerick Aubameyang  – Man City (H)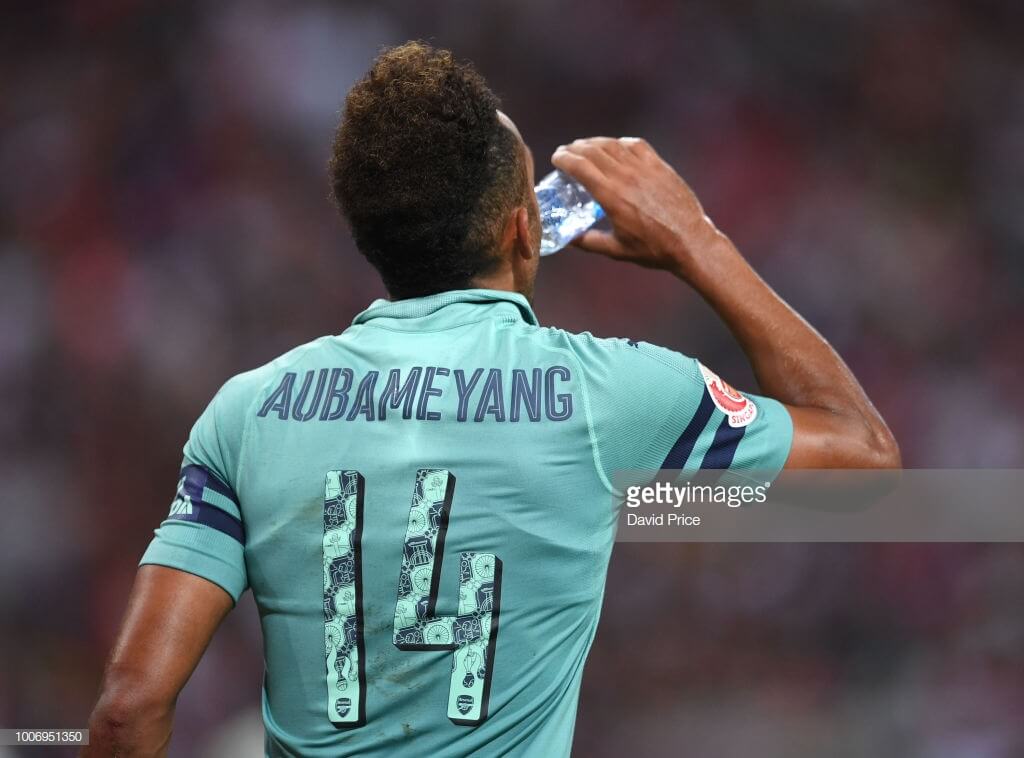 It's time to see if the grass is greener on the other side, with new manager Unai Emery at the helm, there is a sense of renewed optimism amongst the ever fickle Gunners fans. Whilst they could not have been given a more difficult opening day fixture, at least its on home turf, surely that has to count for something? It may of course make little difference to the final result, but one man who could help Arsenal take home advantage is Pierre-Emerick Aubameyang. It often takes January signings time to settle in their new surroundings, not the case for Aubameyang; 10 goals, 4 assists and his 6.7 PPM were second only to Sergio Aguero. With almost 25% ownership there are clearly a lot of FPL managers who think Aubameyang will pick up where he left off last season, they may be on to something there.
Good luck in GW1, don't be too disheartened if you don't start with a flourish. It's all about the long game, have faith in the players you've picked and if all else fails just remember, it could be worse, Jose Mourinho could be your boss.
Thanks for reading Fantasy Football Captain Picks Gameweek 1. This article was written by Rosco
HELPFUL LINKS –
PRE-SEASON FRIENDLIES
Usually we run an article and ask people to get involved and cover the friendlies with any info they can gather. And it's usually fun but in all honesty it's usually also a bit messy and difficult to refer back to. This season we have one link that you will need need for all such info, courtesy of Mito –
Here you will find all the pre-season info you could ever wish for in one place – line-ups, scorers, assists, match info, sarcastic comments…
SET-PIECE TAKERS LIST
This is a work in progress as we make our way through pre-season but again Mito is all over it as it's an invaluable resource and can be found here
FPL FIXTURE TRACKER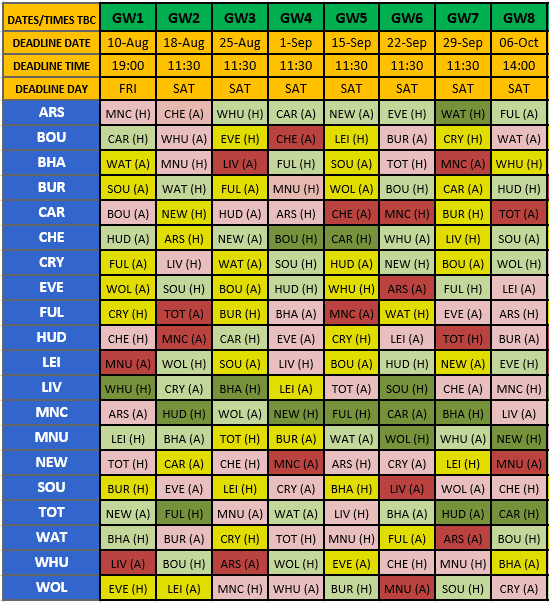 FIXTURE TRACKER LINK
Welcome to our Fantasy Football leagues section.
The League Codes for FF247 for the 2018/19 season are as follows –
Thanks to our friends Follow @ff_surgery and please give them a follow.