Fantasy Football Captain Picks Gameweek 1
Welcome to Fantasy Football Captain Picks Gameweek 1
Once more unto the breach dear friends, once more ….
The first Captains Article of the new season and it's a beauty. We have five superb picks which might make you think that it isn't all 'plain Salahing'.
Admittedly Salah is up first (but that's only because the teacher's pet Rosco got into the article editing suite first) so please read right to the end because even if you are set on Mo, there might also be something which could sway you to (or from) owning the other four picks if you happen to be swithering right now.
The correct answer for captaincy is of course Erling Haaland which might lead you to work out who wrote this intro ….
Rosco – Mohamed Salah v Fulham (A)
It'll be five times a charm as I head into the 2022/23 season with the armband firmly wrapped on Mo Salah's arm for the fifth year running.
Whoever plans the Premier League fixtures has a soft spot for the Reds. It was newly-promoted Norwich in 19/20, newly-promoted Leeds in 20/21, newly-promoted Norwich once more in 21/22 and here we are with newly-promoted Fulham to kick off the 22/23 season.
In the 20/21 season opener, Liverpool kicked off with a highly entertaining 4-3 win over Leeds with Salah grabbing a hattrick and a whopping 40pts. Last season it was a comfortable 0-3 over the returning Canaries with Salah having a hand in all 3 goals, scoring and assisting both Jota and Firmino for a tidy 34 FPL points. I expect more of the same please Mo!
Fulham finished top of the Championship last season with the third-best defensive record, conceding 43 goals and keeping 17 clean sheets. In the 19/20 season, they returned to the EPL with a similar record, but it wasn't enough to prevent relegation and 20 losses in the 20/21 season. Unsurprisingly they are third favourites to go down this season (behind Bournemouth and Forest) and their opener at Craven Cottage may lay the foundations for another difficult season in the top tier.
Salah is back up to £13m this season having finished the 21/22 campaign as the top FPL point-scorer (265pts) following 37 attacking returns (23 goals, 14 assists). There are more than a few who think it's the smart play to go without the Egyptian King, indeed, despite his ownership being over 56% he's only the third highest-owned player (behind Haaland and Jesus). But you have to ask yourself, is it worth it? Not for me. Given his pedigree and penchant for opening day points, I'd sooner sh@t in my hands and clap than go without Mo.
GP – Erling Haaland v West Ham United (A)
I have no data to base this pick on, I can't compare to what he has done previously (in FPL) and I can't offer you a newly-promoted team to be the sacrificial lamb but I say you play balls-out and get on the shiny new toy at Manchester City – the Nordic Meat Shield – that is Erling Braut Haaland.
Away to West Ham isn't a walk in the park, but this is the reigning Champions unleashing an elite best-of-his-generation striker who has a supporting cast embarrasingly huge in number and embarrasingly dripping in quality.
Consider this the warm-up for what awaits in Gameweek 2 – Bournemouth at home – and just stick it on the Norway striker just now as an opening day hattrick is not out of the question. You could be ahead of the game.
Erling – forget the fabled 'Bundesliga Tax', shoulders back, get in there and smash them all up.
Have at it!
Init – Harry Kane vs Southampton (H)
It's August and it's Harry Kane and those two things have previously been synonymous in terms of equaling a mini goal drought. Or at least that was a thing up until about 2018. Prior to that he'd managed to go 13 August games and over 1000 minutes of football sans one. Truth is that he hasn't exactly ripped it up in August since (3 goals) but there have been extenuating circumstances such as injuries and Covid meaning that the 2021 season began in September (which he absolutely nailed!).
Plus it's often been put down to being a 'slow starter' but the good news here is that he's been on fine form in pre-season already with 5 in 4 games.
Add to that he does like a goal against Southampton. 11 of them in fact, in 18 games. This is not his favourite team (Leicester: 19!, Everton: 14 and Arsenal: 13) but it's up there. It is also however his preferred choice to assist against with his most vs one team with 8 of those vs the Saints. So that's 17 goal involvements in 18 games.
The only surprising thing, and this is more a Spurs(y) thing than a Kane one, is that he's only won 8 of those games and has lost 6. But that's all in the past. But then again so are all of those stats, which now makes me wonder why I bothered?!
Either way my armband will be on him this week. Come join me and laugh at August?
Kop – Heung-min Son vs Southampton (H)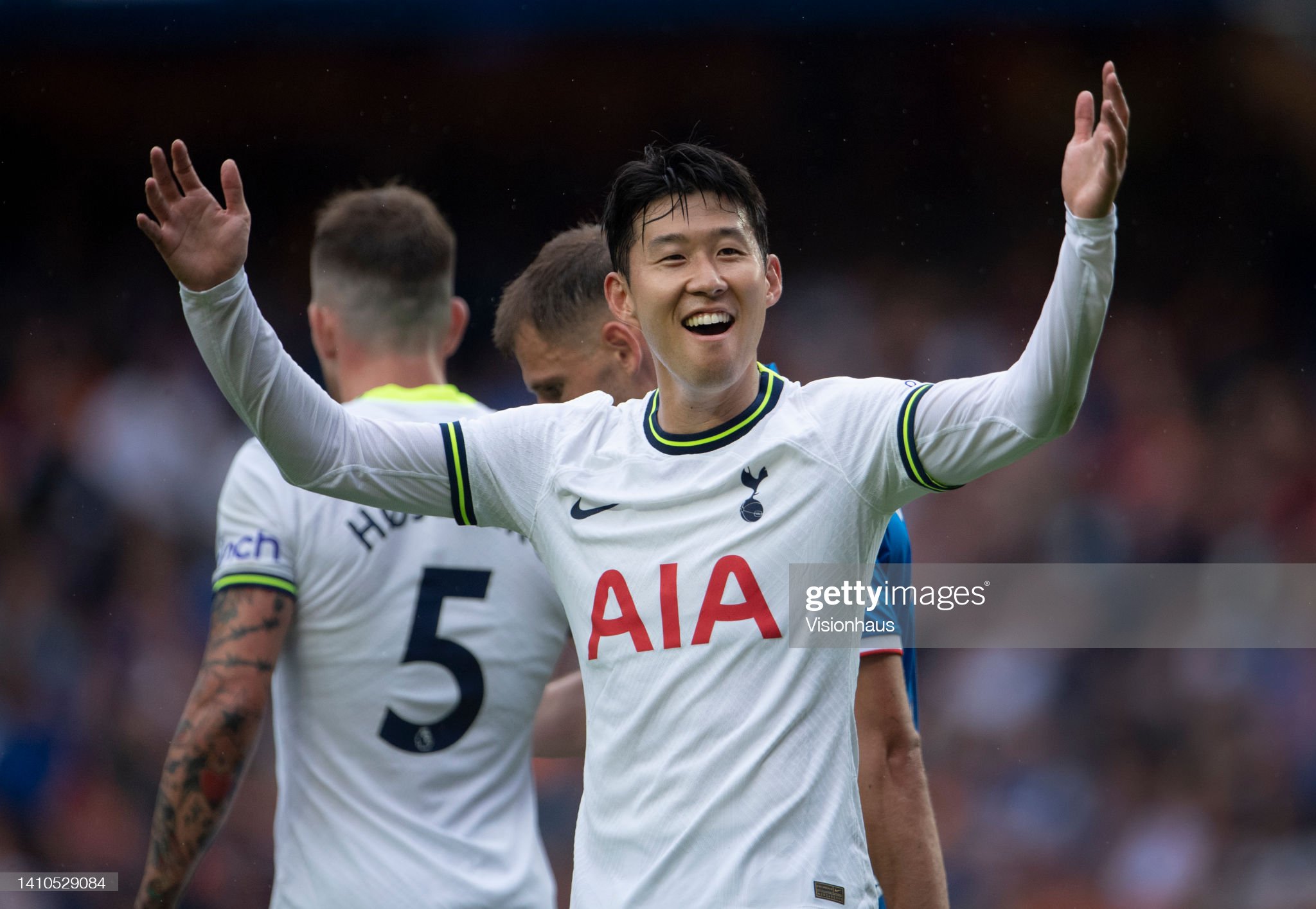 Every player starts the new FPL season with a clean slate and therefore all players are captaincy options in GW1. Bullsh1t! We base our decisions on what happened in previous seasons and, to a lesser extent, pre-season.
Based on the backend of last season Son is the obvious candidate for the armband in GW1. He was on fire, scoring 12 goals in 10 games and for good measure, he also chipped in with three assists. Thanks in no small part to his goals, Spurs lost only two of their last 10 games as they secured Champions League football for the season ahead. He's done relatively well in pre-season, scoring twice and picking up four assists in three games.
Their opponents this week, Southampton, finished last season in 15th just five points above the relegation zone. Their form over the last 10 games would have placed them in the relegation zone as they took just five points from those 10 games, conceding 24 goals. Over the course of last season, they had the joint 4th worst defence in the league, conceding 66 goals. At this early stage, it doesn't appear as though their squad is any stronger than when they finished the season back in May, which is concerning for Saints fans but good news for Son captainers.
Finally, it's worth noting that Sonny does enjoy playing Southampton having scored 12 goals in 15 appearances against them.
OddDane – Raheem Sterling vs Everton (A)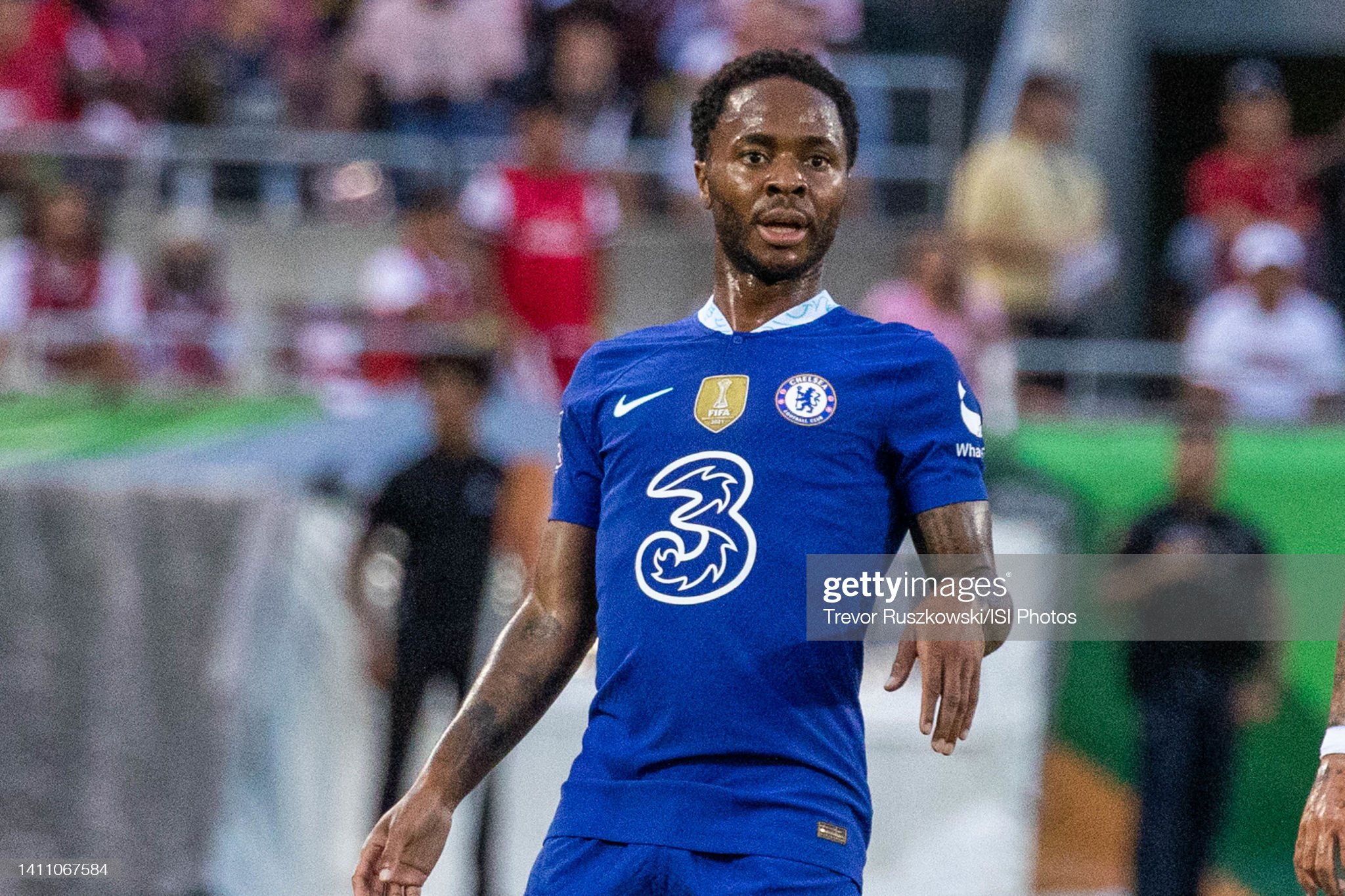 Now let's move on to a slight 'off pick' to the otherwise sound advice thus far. Admittedly, this is one I chose early on and unfortunately, pre-season hasn't exactly blown us FPL-folks away, but I'll stick to my guns, and try to explain myself below.
Sterling has joined a Chelsea side in which I'd expect him to gain considerably more minutes than his 2,121 minutes and 23 starts of yesteryear's season and in addition to that his first fixture of the season is Everton – You know, the side that conceded 66 goals last season (Yes, that is in fact 1.7 per game) and a team which I'd argue has done relatively little to improve their squad thus far.
Now to address the elephant in the room, I've seen a lot of concern over Chelsea's defensive changes and their pre-season form, but remember Raheem only gets a measly single point for each clean sheet? HA! Alright, alright, moving on…
Let's take a look at his attacking outputs last season, across his 2,100ish minutes he managed 13G and 5A (7A in FPL) and this on an underlying expected tally of 14.4xG and 4.6xA, equalling 0.81xG+xGa per 90 mins according to fbref.com – not bad in my book, and amongst the very highest expected data outputs (Same as e.g. Kane). There's a catch though, he got a few penalties, which with Jorginho in the squad feels less likely to repeat at Chelsea, but even so, his non-penalty xG+xA came in at 0.7/90min, which I'd still view as very solid.
A final thought is that Chelsea's attacking output admittedly is less than that of City's, but I'd like to think that a lot of the performance comes down to the player in question. If you want to entertain the thought though, you could simplistically argue that his expected output could drop by c. 15-25%, as City scored much more than Chelsea and I'd expect that this season too. However, they also have more players who can (and inevitably will) show up to score – it's not, necessarily, indicative of Sterling's output dropping that much.
Anyway, there you have it – I like his fixtures and, in my view, his past performance stats should indicate solid returns for him at Chelsea.
Oh! And seeing as we're on about pre-season too, he did score (once) in his pre-season against Udinese by the way.
Full disclaimer – I've been trying to fit in Sterling quite a few times, but I find the best balance being Salah and none of the Kane's and Håland's of this fantasy world (or playing just one premium forward, ruling out mister 70+% ownership) – and, erm… *awkward silence* I haven't yet found the guts to do that with the crazy ownership and tough team choices this season (Yes, I know, insert chicken emoji here…)
The confessional…
This is where we ask our entire writing team to tell us who they think they will pick this week… Remember! .. this is their initial gut feeling based upon who they actually own.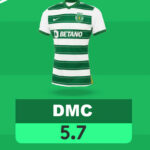 DMC — Mohamed Salah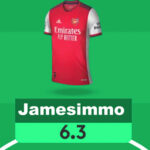 Jamesimmo — Mohamed Salah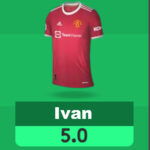 Ivan — Mohamed Salah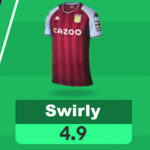 Swirly — Mohamed Salah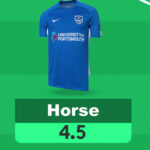 Horse — Mohamed Salah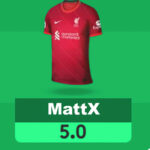 Matt — Mohamed Salah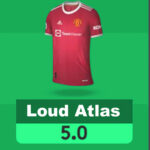 Loud Atlas — Mohamed Salah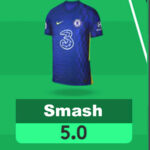 Smash — Mohamed Salah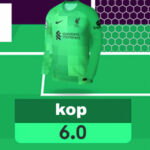 Kop — Mohamed Salah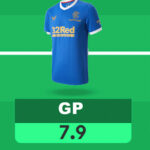 The Gallant Pioneer — Erling Haaland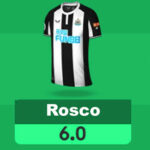 Rosco — Mohamed Salah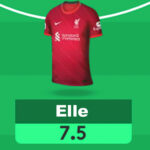 Elleffcee — Mohamed Salah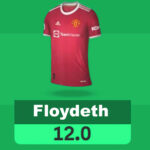 Floydeth — Mohamed Salah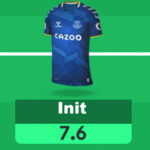 Init — Harry Kane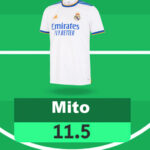 Mito — Mohamed Salah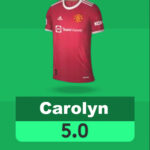 Carolyn — Mohamed Salah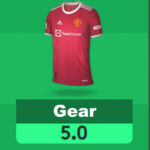 Gear — Harry Kane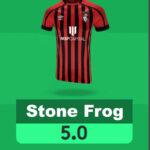 Stone Frog — Mohamed Salah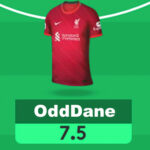 OddDane — Mohamed Salah
VOTE ON THIS WEEK'S CAPTAIN POLL
Thanks for reading Fantasy Football Captain Picks Gameweek 1.
FPL FIXTURE TRACKER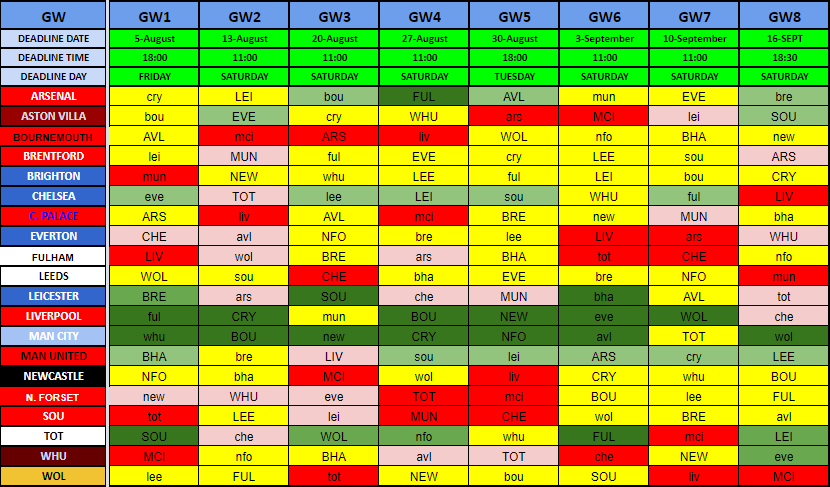 FIXTURE TRACKER LINK
SET-PIECE TAKERS
Predicted Line-Ups FPL 2022/23
You can access our Live feed to these here.
FF247 LEAGUES FOR 2022/23
Fantasy Football 247 League Codes:
Both leagues will be shut to new entrants as of 01/01/23.