Fantasy Football Captain Picks Gameweek 15
Welcome to Fantasy Football Captain Picks Gameweek 15
We shall begin with a bit of housekeeping here by way of explaining what to expect from us this week in terms of articles. Given that there is basically one free day in-between the end of GW14 and the start of GW15, and the same again at the end of the week going into GW16, time is of the essence and so we intend to publish a Captaincy article for both, along with the Site Team article, with of course the usual Live Match Chat for each.
For both this article and the GW16 one we have simply asked four of our writers to tell us who they fancy for the armband and why. Simples, off we go then…
Inittowinit – Jamie Vardy
Phew! I finally get to speak about / promote the captain pick who will actually wear my armband this week. After weeks of telling you to captain someone else. What a fraud! But I've been a fairly transparent one though. All along I have been trusting Mr Vardy to deliver the captaincy points and he has duly delivered. I even had the ignominy of celebrating his goal against my own team Everton today! Fantasy football does funny things to you. A goal in a game which may well see Marco Silva visiting the Job Centre tomorrow morning, so every cloud and all that….
I'm going to go fairly route one with you here with some simple facts and figures to back up my pick, which feels kind of fitting as Vardy is a no nonsense kind of guy.
Speaking of delivering, Vardy is hot to trot right now, in his last 8 games he has 10 goals along with 3 assists, 4 double digit returns, 14 bonus points, he's taken the maximum of 3 bonus on 4 occasions in those 8, and in those he has 78 points for an average of 9.75 per game. If that isn't form then I don't know what is.
As for Leicester themselves they have scored 33 this season, 2nd only to Man City, with 16 scored at home, which is the 3rd highest return . They have played 7 at the King Power, winning 6 and drawing 1. Again, form.
As for his opponents, Watford, they are now rock bottom and have just sacked Quique Sanches Flores. Again. He was their 10th manager in 6 years. I've got a pound (they're ten a penny if you stand behind Lucas Digne at the right time
) on Quique actually being their next manager, such is the chaos of their appointment procedure. As we speak they haven't appointed a new one and Hayden Mullins will have the unenviable task of overseeing this one. Their record away isn't great having conceded 15 (the 2nd most) and they have lost 4 out of 7 on the road. Oh, and Vardy scored in this exact fixture almost a year to the day.
For me this isn't a case of if or when Vardy will score, it's a case of how many, and as DMC said last week, you may as well stop reading this right now, whatever waffle the others try to sell you below they're wrong and should be ashamed of themselves for even trying, the bunch of frauds…
Rosco – Sadio Mane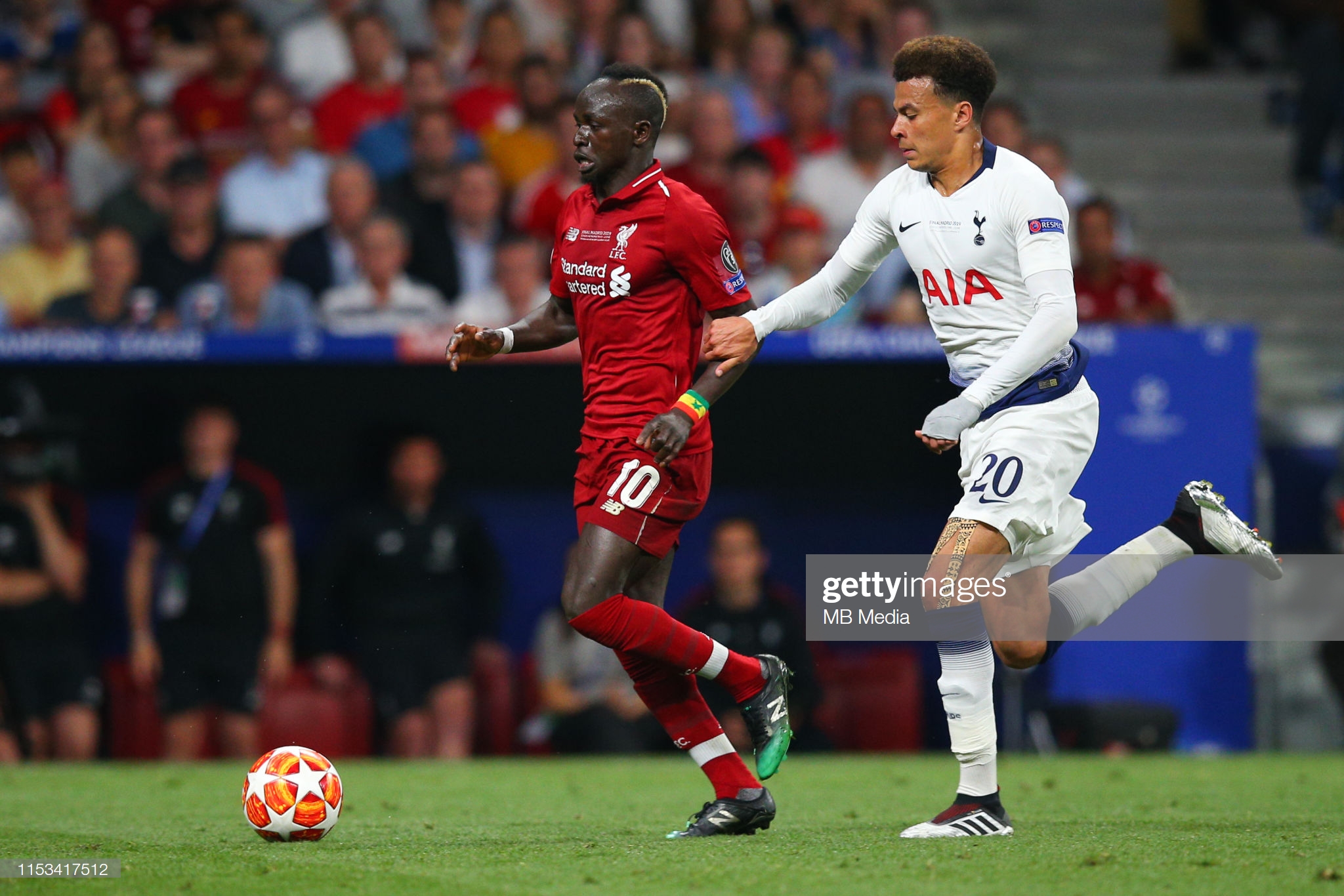 Bamidele (or Dele as his friends all called him) stared down at the 4 names on the piece of paper in front of him and sighed. He hated class prefect nominations day. He glanced around the classroom, paying particular attention to those who had made this year's coveted list and rolled his eyes slumping back into his chair. One day, he thought, one day my name will be on this list. His new maths teacher Mr José had implied as much last lesson (and the one before) in between the relentless cuddling that the older man seemed overly keen on. His best friend Harry mumbled something unintelligible, which, to be fair was not unusual for Harry. Dele nodded in agreement despite not understanding a word he'd just said. Dele understood his friend's disgruntlement all the same, Harry used to be 'the favourite' picking up the title the 3 years on the trot when they first started high school, but Harry was no longer flavour of the month, even if Mr José frequently told him otherwise. Dele's train of thought was broken by the sight of a paper aeroplane as it sailed across the classroom, he shot an annoyed glare at the perpetrator Jamie. Dele couldn't stand Jamie, and not just because he had made this year's list. Just then the door opened and Mr José stepped in. The class froze, the paper aeroplane connected perfectly with Mr Jose's nose (of course it did, everything Jamie did seemed to work out) Dele mentally crossed out his name from the list in front of him, 'no way Rat Man' he muttered to himself.
Mr José had recently joined the school and brought with him a fierce reputation, but once again he simply laughed off the incident and said something which sounded both profound and ridiculous at the same time. Dele loved Mr José. So if not Jamie then who? The foreign exchange student Heung-Min caught his eye, Dele liked 'Son' (as everyone called him), he was a happy kid, always smiling, Dele chuckled to himself as he recalled the time Son had accidentally broken one of the other boy's pencils clean in two, he still looked positively made-up despite the tears that had welled up in his eyes.
He was all set to add a big Tick next to Son's name when he caught sight of one the school's other exchange students 'Sadio' stumbling across the playground as he tried in vain to carry 6 large water station bottles that had been left at the school gate. Selfless, Dele thought. Everyone loved Sadio. He was a canny footballer too, countless times Sadio had bailed out the school team with a goal or two when they had once again failed to keep a clean sheet or former star player 'Mo' had failed to turn up. What a guy. They had a game against their local rivals this week and he would put money on Sadio bailing them out once again. No sooner had he put a tick next to Sadio's name, he felt an all too familiar embrace as Mr José's arms enveloped him once again, 'Special one' Mr José whispered in his ear. Dele didn't know if the moniker was meant for him or a self proclamation from Mr José , he didn't mind, either way, Dele loved Mr José.
Swirly – Heung-min Son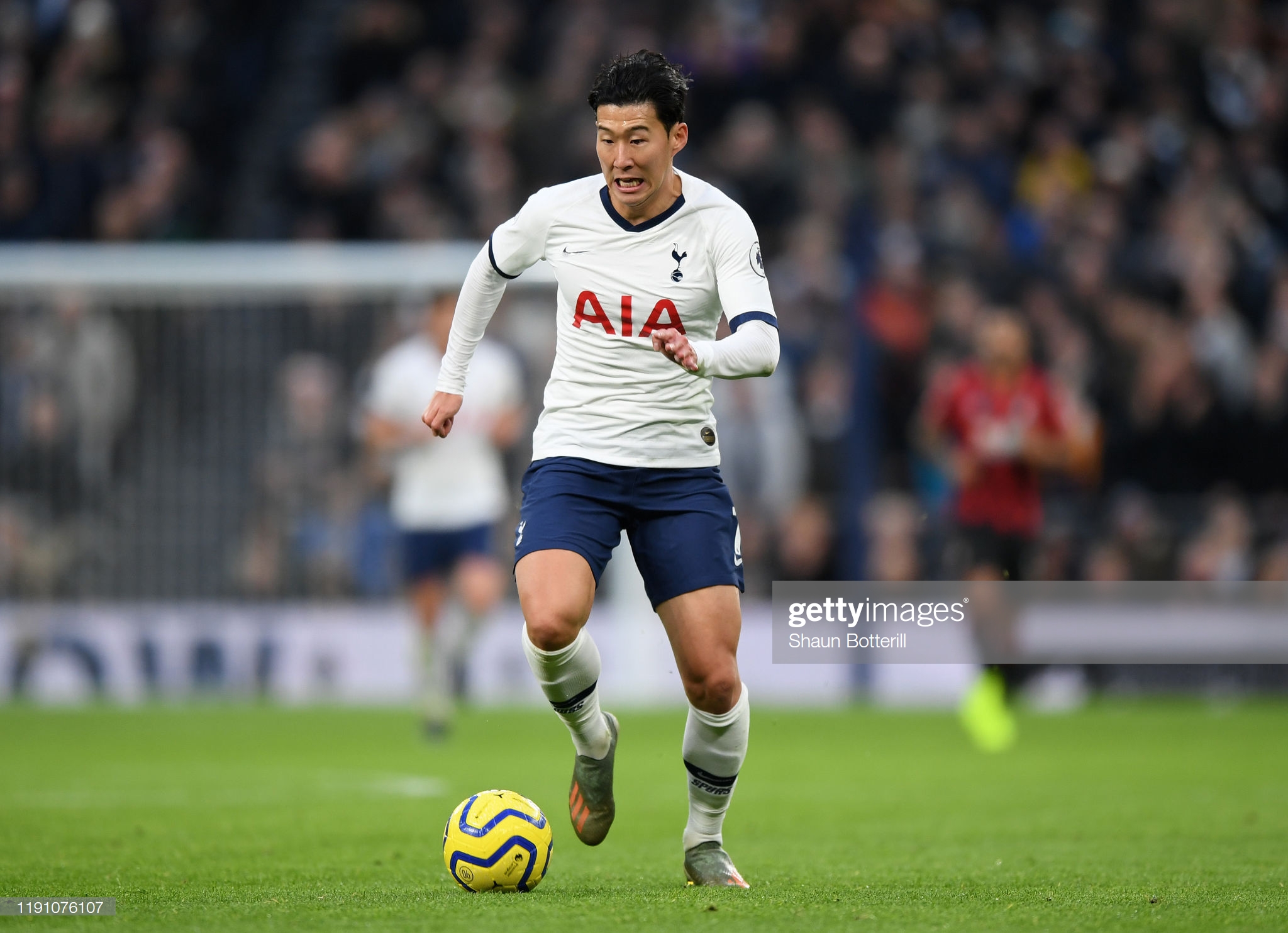 Following on from the unknown story of Dele Alli in Rosco's appraisal of Sadio Mane, we have his teammate Heung-min Son, who has also been amongst the points. You may remember in my tips article last week that I mentioned the Spurs number seven has quite a penchant for the festive season if the past two seasons are anything to go by and it seems that this year is no different. Whilst he didn't score against Bournemouth on Saturday afternoon, the South Korean still got two out of three possible assists, coming away with a very respectable two bonus points as the icing on the cake. Those who opted to go against the grain and give him the captain's armband instead of the favourite Jamie Vardy will have looked back on this week with an extra four fantasy points. That match is on the back of a buying frenzy which followed a goal and assist against West Ham, finding the back of the net against Sheffield United and being the penultimate player before the ball went past Liverpool and Everton's goalkeepers.
That said, his selection for the all-important FPL captain role may rise a few eyebrows this week, as we're all used to picking a player at home against a squad that is in or near the relegation zone. In addition, this guy has just one assist in nine starts against the Red Devils, the opposition on Wednesday night. To state my case, I'll just remind you that Man United have now let in seven goals in the past three in all competitions, against Aston Villa, Sheffield United and Astana. In addition, Ole Gunnar Solskjær and UK politicians have a thing in commmon at the moment in that criticism is never far away from them. Unlike the wallies we have in parliament, however, it's a growing number of the club's own supporters calling for the Norwegian to go. And for who? Yep – you guessed it, Mauricio Pochettino, the former boss of the very team they are facing at Old Trafford.
The north London side, meanwhile, is enjoying a run where they have been unbeaten in six, with an extra boost seemingly added by Jose Mourinho turning up to oversee the last three. Indeed, the Portuguese is another key aspect for this game. When it comes to the Special One showing his face, just four games into his tenure, it will be interesting to see what the reception is by the opposing fans. Good or bad, he'll no doubt be eager to get the win to rub it into his former employers' faces. If that's the case and Spurs add to the 11 goals they have scored in the last eight meetings against the Red Devils, expect another return from the player who now hasn't blanked in the last five Premier League matches.
Mito – I am no fool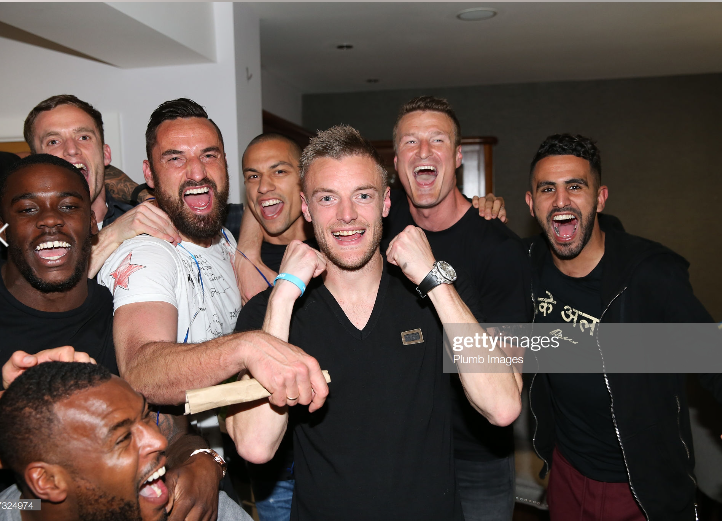 I got fourth pick this week in this article, so let us start with that. I went through the stats and figured eventually I get around to justifying a pick, but as any of you who have ever read a captaincy article I have written know I tend to be a negative Nancy when it comes to these articles. When I have written these in the past where all 4-5 are my choices, I am usually against all my picks. Sorry, it's what I do.
I thought about picking Vardy, but of course he was taken. Then I thought, maybe I will just go for a Spurs player, say Alli or Son, but noticed Son had been taken and Alli had been extensively covered in the Mane pick.
I guess Mane is also taken then or at least his picture is up there. So I was left looking for scraps so to speak. I thought, well Auba and KDB are still out there, and after the former's brace and KDB's wonder goal along with his six shots and overall involvement surely no one would laugh at those picks.
Here is the thing though, I like a party and I know where almost all of you will be at with your captaincy. So in an unprecedented captaincy choice, I am going to double down on Vardy, that's right I am picking the same guy Init did, there are no rules against that, not yet at least. Look, Manchester United are not the greatest thing we have seen, but they are tough at home vs teams above them in the standings. In those 4 fixtures at Old Trafford they have only given up 2 goals and those games were against Leicester, Chelsea, Arsenal and Liverpool. In that bunch lies the second, third and fourth highest scoring teams in the league. So whilst I would not be shocked to see Spurs score, it would also be very possible that they were in a tight low scoring game. In fact, that is probably more likely if prior results are anything to go by when some of the better teams have visited United. I believe Mane has a good fixture and is in great form, but you know who is even in better form and has an even better fixture? Vardy!! If I had to pick Mane on this article and made the attempt to justify him over Vardy, I'd probably just end up talking about Alli. I won't go over the stats for Vardy or the disaster that Watford are, as Init has already covered all that just above.
A friend of mine told me earlier today; "boy, I say boy, people who don't pick Vardy this week for captain in FPL are as useful as a back pocket on a t-shirt."
Thanks for reading Fantasy Football Captain Picks Gameweek 15. This article was written by Inittowinit, Rosco, Swirly and Mito.
Follow @AdamalcockFF247
Follow @eugoogooly
Follow @theswirly
Follow @TheLegendmito21
FPL FIXTURE TRACKER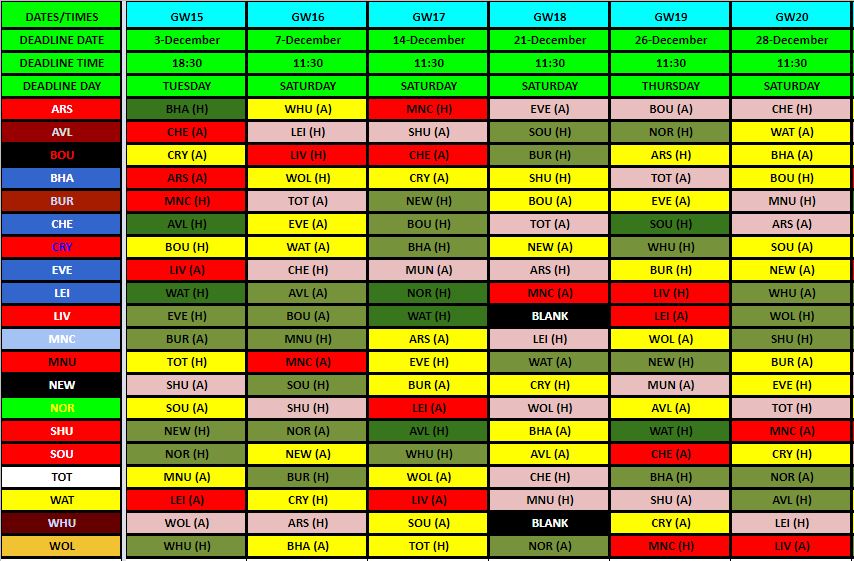 FIXTURE TRACKER LINK
Fantasy Football 247 League Codes: