Fantasy Football Captain Picks Gameweek 17
Huzzah! It's that time of year again! No matter how bad one's year is going, you can always rely on Christmas* to lift the spirits. (*Other festive celebrations are available).
Sure, it would be so easy to fall into the trap of being a naysayer, deriding the flaws of how the relentless onslaught of TV's multitudinous, twee commercials guilt-trip the working-class into spending more than they can afford. Pfft. Go home Scroogey McScroogeface. Nor will this writer blather on about how the festive period perpetuates the shallow fiction that materialism provides any kind of genuine, lasting happiness. That kind of negativity has NO place in this, the merriest of seasons, let me assure you.
It's a time to let our hair down to some feelgood party tunes and forget our woes. A cynic would (Mistletoe and) whine about how we have to endure the same music every year, our whole life. Every. Single. Year. Plus the latest Big Celebrity X-Factor Idol™ winner pimping their soul for that one shot at being auto-tuned to within an inch of their existence on a song no-one cared about the previous 5 times it was covered. But what would be the benefit of such bleak sour-puss pessimism?
To quote a web article from my beloved Owls, it's "that traditional time of year when thinking of others is the priority". Cup your ears and one can almost hear the anti-Chrimble brigade paint this as tokenistic morality and bleat, "Oh, so aren't the turkey murdering masses supposed to make altruism a priority for the other 11 months, then?". To placate such dissension, all we need do is counter with this single retort:
It keeps people who make baubles in employment.
Oh, and maybe that it's usually the most hectic/fun/stressful couple of weeks of the whole FPL shebang. There's that as well. And to celebrate the fusion of these two events I invited this week's captain candidates' biggest fans to regale us with their favourite Christmas-themed fantasy football anecdotes. The response was overwhelming and the standard was exceptional. The vote lines are now closed so please don't phone or you may still be charged. Here are Santa's GW17 helpers. Ladies and gentleman, your FPL Xmas Factor winners are…
HARRY KANE fan Marvin Saunders
with "Parklife's Rich Pageant"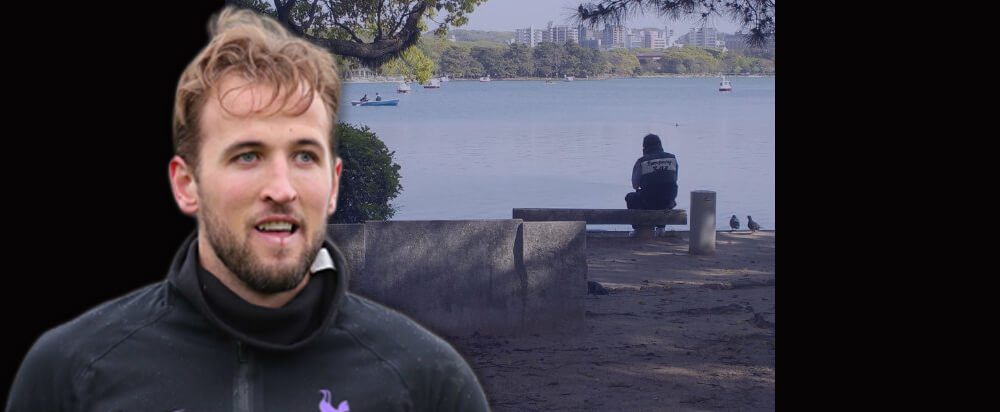 I'd decided to take an early morning mid-December walk to the local park and drink in the crisp unsullied air. Save a few joggers building up their stamina for an upcoming marathon and some hardy souls walking their dogs, the picturesque environs were sparsely populated. I navigated my way through the stragglers and saw, beyond some trees. a vast sprawling lake beckoning me forth with it's shimmering surface sheen. I'd planned to return home to watch a documentary about 18th century carpentry, but as if in the presence of some charming hypnotist, I acquiesced to the water's subtle, seductive ebb and flow. I took my place on a backless stone bench facing the azure vista. I watched my expired breath caught in front of me by the suspended atmospheric moisture.
Having been here many times as a youngster, I felt cherished memories sneak up on my unguarded sub-consciousness; I thought about the days where my friends and I would gather branches and build a makeshift hut; the stolen moments with my then girlfriend in our after-school trysts; and an unfortunate contretemps with my best pal as we unknowingly horrified a poor homeless man with our flatulence contest, arousing him from his hitherto camouflaged slumber.
I chuckled and looked around, wondering if I might allow myself to childishly relive that moment again, right now.
An elderly lady in a long charcoal grey coat took up residence on the adjacent bench. Her collar was zipped up to her chin and a knitted hat pulled down past her ears. She settled down beside her a shopping bag taut with early morning purchases. It was too late for me to abort. I had already allowed a build up of intestinal gas to accumulate in the upper area of my colon pushing hard against its inner wall. The pressure accelerated, contorting my abdomen and then my chest. I was consumed. I was primed.
I released.
The expelling rush of nitrogen, hydrogen, carbon dioxide, methane and oxygen shuddered my body so violently the lake had become an indiscernible blur, and so I closed my eyes. The sound crescendoed into a cacophonic roar, scattering the perturbed wildlife. Feeling the stone bench fracture beneath me was the last I experienced of the physical realm before my mind spiralled into a hallucinogenic, kaleidoscopic dream state. The fabric of time-space tore asunder and I ascended through a torus portal, looping beyond the event horizon before returning gently to the physical world; the physical world returning gently to me. I was finally present in the moment again on the bench by the lake. I opened my eyes and looked to my right.
Perched on the adjacent bench were the charred skeletal remains of the old lady. I felt the color drain from my pallor as I scrambled across the grass towards the macabre scene. I tried to persuade myself that maybe I was still transcending on that spiritual plane, that my senses were deceiving me. I knew the truth deep down, though. Some still-recognisable fragments of her belongings had survived. Ribbons, wrapping paper, toys, confectionery, name tags of loved ones… She'd been Christmas shopping. By now I could barely breathe through my grief but had the strength to pick up the one thing that survived in its entirety; a Christmas card with Santa playing football on its cover. I began to read the handwritten message therein.
"To my family. I hope you like this card. I know how much you all enjoy FPL, so don't forget to captain Harry Kane. Merry Christmas."
PIERRE-EMERICK AUBAMEYANG fan Gilbert Vassell
with "Mexican Standoff"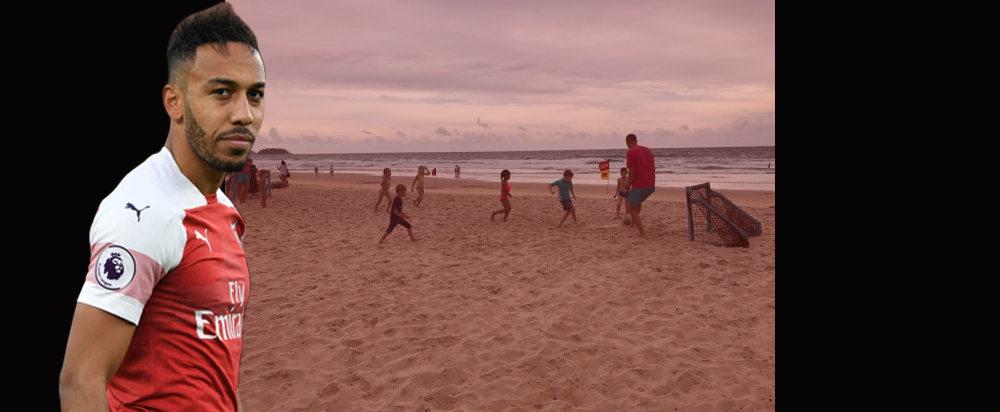 My favourite FPL Christmas moment takes me back to a winter retreat in the sunny climate of Cancun. I cycled the short distance between hotel and beach. The amassed throngs had beaten me to the picture-postcard landscape, slowing my progress down to a crawl, but afforded me plenty of opportune voyeuristic indulgences; like observing a clumsy father-of-two relinquish his grip on a double-scoop of mint chocolate chip ice cream; a screeching baby suddenly pacified by the sight of a cute dog wearing sunglasses; and a young couple busking out festive classics.
Halfway through "Do They Know It's Christmas?" a neighboring public address system was hijacked and a drunken voice announced, "The Kingdom of Aksum in present-day Ethiopia and Eritrea was one of the first Christian countries in the world, having officially adopted Christianity as the state religion in the 4th century. So yeah, you moronic t**ts they DO know it's f**king Christmas! *hic* How… How… do I turn this thing off…"
Not wishing to stick around for the next song, I moved along the beach into a relatively open clearing. I saw a bunch of young children playing football. One team was a player short (well they were all short, but y'know…) and so I chained my bike to a railing, stepped tentatively barefoot onto the hot sand and made my way towards them. Behind me I heard the distant strains of "Wonderful Christmastime" being abruptly curtailed by gunfire. I chose not to look back.
I waited for a break in play and yelled, "Hey! Is it okay if I join in?". They recognised my Arsenal shirt and excitedly shouted for me to play in goal. Typical. Better than nothing I suppose. One of the children's mothers approached me, probably to make sure that I wasn't some random weirdo. Technically, I was absolutely some random weirdo, so I steeled myself for some tough negotiations. She was an attractive lady in her mid 30's and stood in front of me adopting a self-assured posture.
"That kid wants me to play in goal." I bumblingly blurted out.
"Yep, that's my son. We're both massive Arsenal fans." She had a North London accent.
"Oh, m…me too." I stammered, stating the obvious. "Come on you Goooonerrrrrs! That Aubameyang geezer's my idol. I captain him every week in my fantasy team. How about you? Who's your favorite ever player?" I pointlessly enquired. Making suggestive eye-contact, she replied,
"I love Seaman. Up the Arse."
The force of that unintended innuendo rocked me back on my heels, shaking me to my foundations. I began to shudder violently and screamed into the cloudless sky above me. The beach had now become an indiscernible blur, and so I closed my eyes. My voice crescendoed into a cacophonic roar, scattering the perturbed holiday-goers. Feeling the fragile goal frame fracture behind me was the last I experienced of the physical realm before my mind spiralled into a hallucinogenic, kaleidoscopic dream state. The fabric of time-space tore asunder and I ascended through a torus portal, looping beyond the event horizon before returning gently to the physical world; the physical world returning gently to me. I was finally present in the moment again on the beach by the ocean. I opened my eyes and looked around.
The woman was still stood in front of me, arms folded. She stated flatly in an unimpressed voice, "I think you should leave now, pervert."
MOHAMED SALAH fan Belinda Tiverton
with "Que Salah, Salah"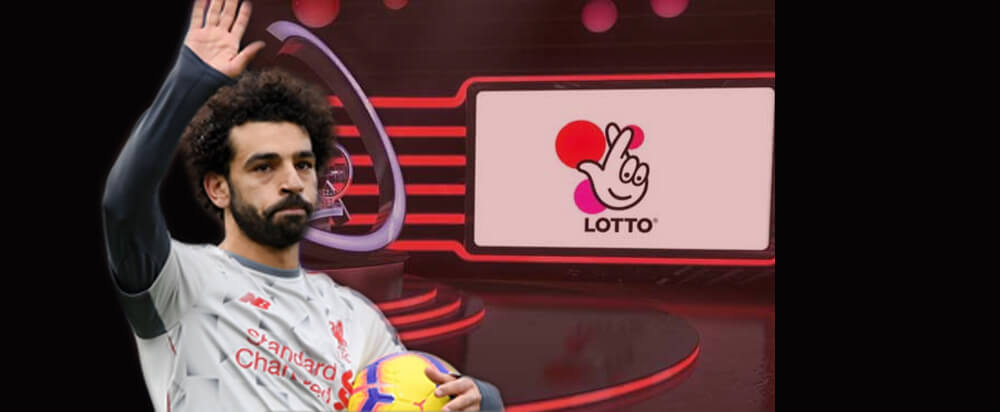 Taking in my surroundings, I took my seat as an audience member in the auditorium. The TV cameras were taking up their positions and the presenters, with their fingers pressed to earpieces, were directed to their marks. The excited hum of the crowd provided a background of soft white noise. A voice counted down loudly from 10, changing to silent hand signals at 3… 2… 1. The UK Lotto show had started. And it was live.
"Welcome to tonight's Christmas Lotto Draw. More than £15.2m has been won in the past week on Lotto. Tonight's estimated rollover jackpot is an estimated £8.7m."
An audible collective gasp filled the room. Seated to my immediate left was a young gentleman wearing a Liverpool shirt. As he leaned forward to adjust his shoelaces, I noticed 'SALAH' written on the back. He saw me and anticipating my question, whispered, "I love Salah, me. I love 'im."
As a fan myself, it was a sentiment I shared. What I couldn't fathom was the expressionless stare as he said it. Curiously devoid of any visible passion, he looked like a man condemned to some unspeakable fate. Not wishing to pry, I let him be. In any case, the Lotto machine had whirred into action and the numbers were about to be called.
"21… 8… 15…"
The gentleman seemed agitated. He was holding his ticket tightly, but his shaking hands betrayed him. I caught a glimpse of his numbers. He was halfway to winning the jackpot.
"9… 42…"
I had missed all my own numbers, but could barely control my excitement for the chap in red. It was thrilling just to witness this. I couldn't imagine how I would react if it was me. That explosion of unbridled joy would be almost frighteningly euphoric.
"11"
I voiced a barely suppressed yelp and turned to embrace him. But something was wrong. He stood up and made his way down the aisle towards the stage. Rather than looking like a man who'd just become a multi-millionaire, this forlorn figure's emotions mirrored that of someone who had a poor wi-fi connection; or had just been lightly slapped in the face by a bag of diced onions. He stopped and turned back to address the audience. "Winning this gives me no joy." He murmured. "I want someone who will truly appreciate it." He looked straight at me.
"I want you to have it."
The adrenaline surged through my body so violently the studio had become an indiscernible blur, and so I closed my eyes. The sound of the crowd crescendoed into a cacophonic roar, scattering the…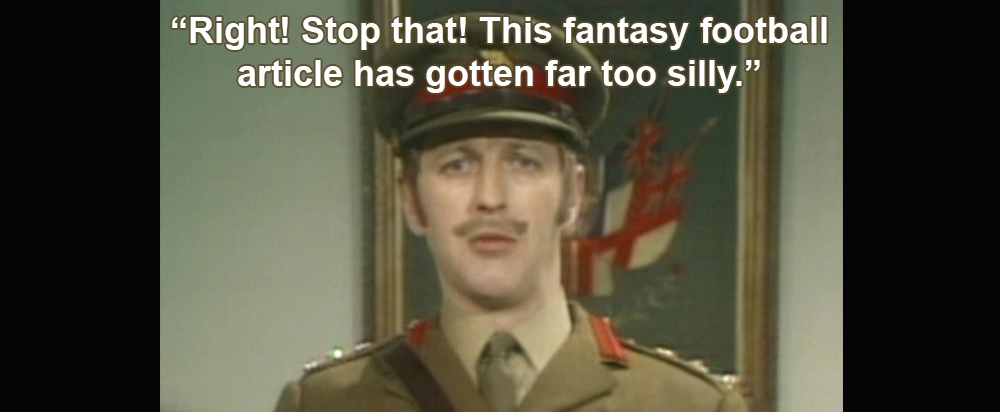 Thanks for reading Fantasy Football Captain Picks Gameweek 17. This article was written by Bry.
FPL FIXTURE TRACKER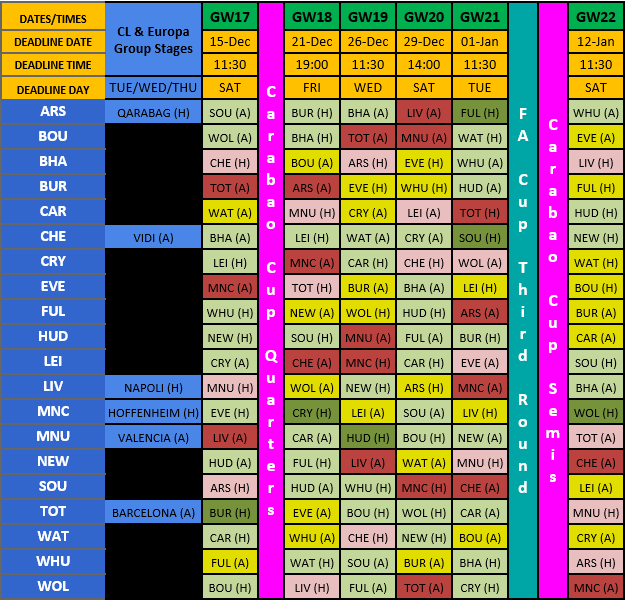 FIXTURE TRACKER LINK
Welcome to our Fantasy Football leagues section.
The League Codes for FF247 for the 2018/19 season are as follows –
Thanks to our friends Follow @ff_surgery and please give them a follow.