Fantasy Football Captain Picks Gameweek 18
Welcome to Fantasy Football Captain Picks Gameweek 18
I haven't even been able to keep up with my Advent calendar(s), let alone FPL trends this month (it's hard to resist buying two when they're £1 in Morrisons) and yet here I am: sat up in bed, fuelled by 2 x 18 pieces of chocolate for breakfast, trying to provide your game-weekly dosage of captaincy advice. The looming deadline — at 19:00 on Friday due to the FNF action — marks the start of an annual Christmas bonanza. We'll be treated to 40 matches in a mere fortnight; 38 festive clashes occur within a 12-day period of what promises to be FPL chaos. It's a deadline that's also indicative of the traps that such a busy schedule lays out for managers. Many a mini-league has been dominated by the foolhardy 'casuals' in the workplace. Can this be blamed on each season becoming increasingly unpredictable? Quite possibly. Can it be blamed on recent FF247 articles leading seasoned regulars astray? Probably not; I don't contribute frequently. Whatever the reasons are, unexpected timings and the Boxing Day-NYD feast are typically when said casuals will trip up, with poor planning and squad injuries running amok. That's before your team's armband is dished out: who do you trust? Expect some personal grudges as we filter through The Naughty List for a candidate who'll actually be nice…
Mohamed Salah vs Wolves (A)
This man, what can I say? You'll either love him for when he rewarded your persistent faith or hate him for when, well, you weren't quite so patient. It a fortnight ago when he travelled to Bournemouth, a top-half PL team who had converted their ground into something of a fortress, and scored his divisive hat-trick in what was the gameweek's early kick-off. Does that sound familiar? Wolves away fits that exact bill. Whilst he's unlikely to repeat such a feat, leaving your armband with Mo's a safe bet, given his continual returns. Just how consistent are his performances? So far, he's chalked up exactly 8 points in more matches than he has 2 points, which is as startling as it is laughable that he's received no BPs in any of those showings.
As a Christmas present, Salah would be your first-ever phone contract: a great initial acquisition, but one that also keeps on giving, year after year, if whoever pays for the contract proceeds to forget about it entirely.
Form: 7
Fixture: 6
Explosiveness: 8
Eden Hazard vs Leicester (H)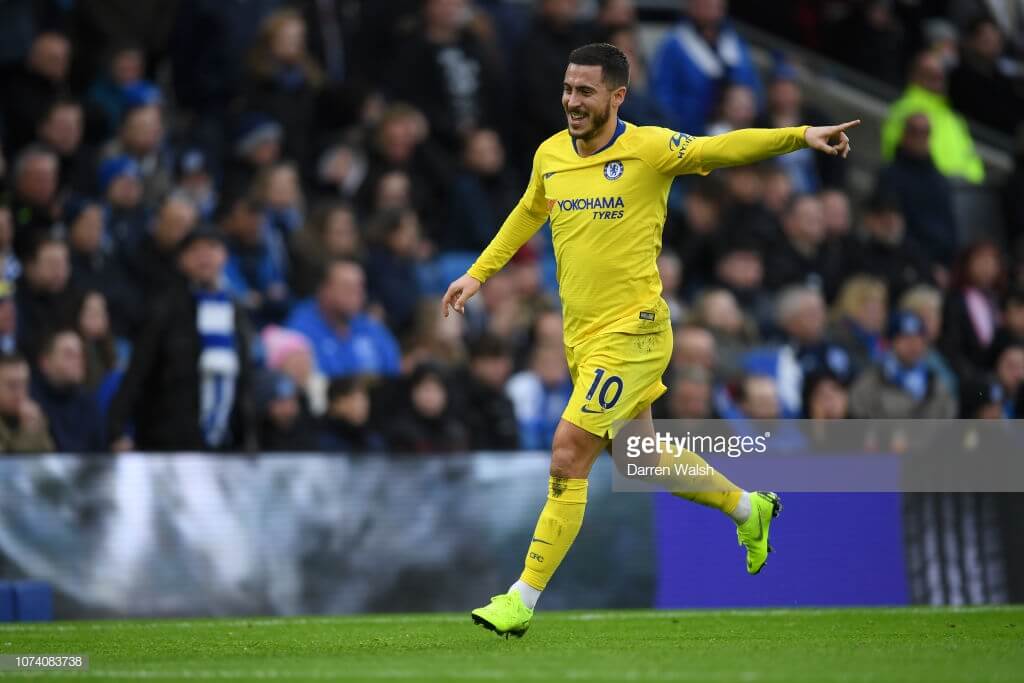 Here's the FPL troll that makes the former look innocent. This particular Belgian elf has the potential to take his tally of both goals (8) and questionable assists (9) into double figures; Eden's contributed to more PL goals than anybody else has. That said, Leicester have conceded just 6 goals in as many away matches recently, but half of those were shipped against an Arsenal side that was really on a roll.
As a Christmas present, Hazard would be the iPhone 4S: you've finally got it but you're far too late to do so. Things adapt. It suddenly starts performing terribly, whilst everyone's moved onto the iPhone XS (Xherdan Shaqiri) these days.
Form: 8
Fixture: 7
Explosiveness: 8
Leroy Sterling vs Crystal Palace (H)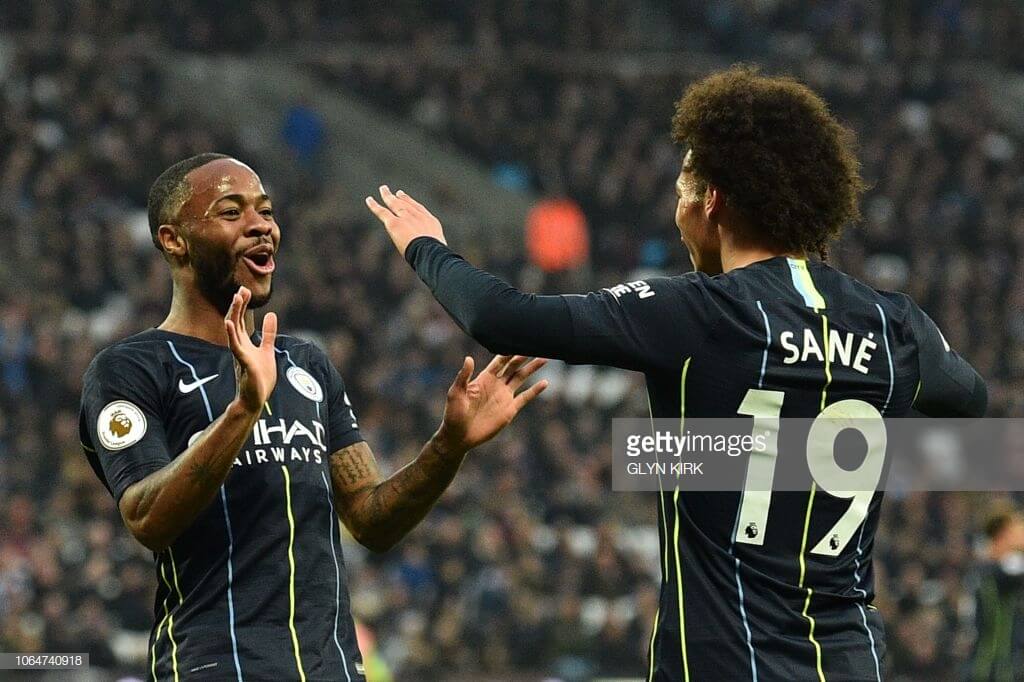 You can / can't really justify anybody here! Sané, with 4 goals and now 6 assists in just 7 matches in the PL recently, has given Sterling competition for both Pep's heart and your team's armband. KDB made his cameo return last weekend, along with a goal this evening to boot, and will no doubt regain his integral status in the starting-XI pool, not forgetting Mahrez and 'Bilva' too. Crystal Palace have conceded 3 goals in away trips to Brighton and West Ham lately, shipping the same number to Chelsea before that; since September, only Man United have failed to score when hosting the Eagles — what a non-surprise — whilst Man City have scored 33 goals on their own turf in the PL already. Basically, if you're willing to risk having a cameo captain, then your high-reward options are right here. Gabriel would've been worth mentioning after his brace last weekend, but with Sergio returning as well, that appearance might've been Jesus' last supper.
As a Christmas present, Guardiola's attack would be, erm, an upper-middle-class family's entire selection of gifts: you're spoilt for choice.
Form: 7
Fixture: 8
Explosiveness: 7
Felipe Anderson vs Watford (H)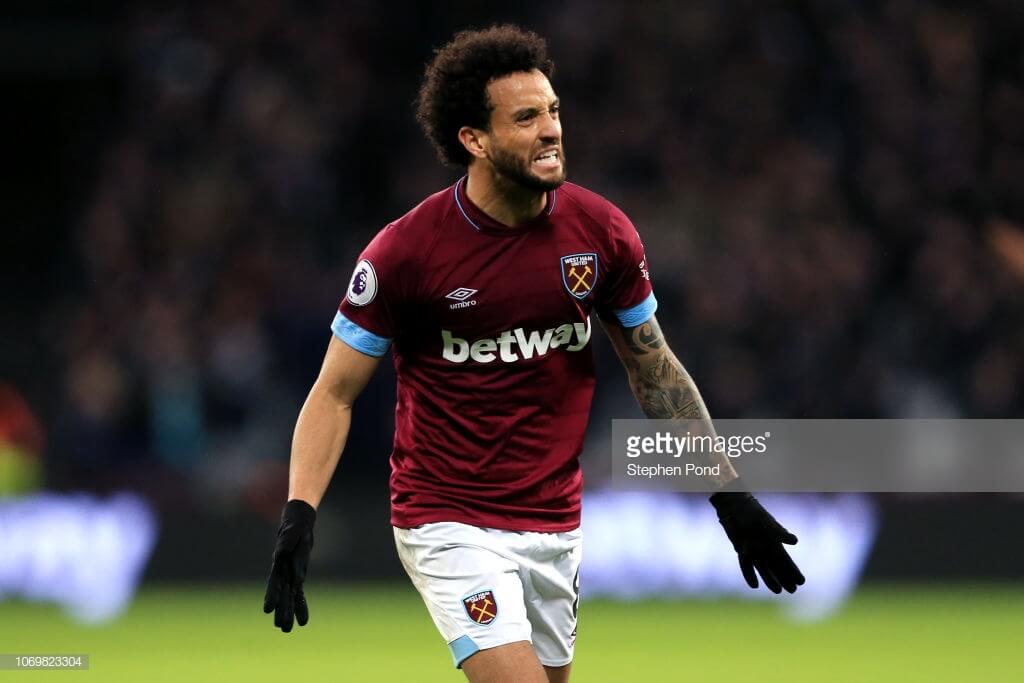 Here's an old-school kick-off. Real foot'bawl'. 3pm and 4 consecutive wins for West Ham now and yet another Brazilian has being showing fine form. Now, as exotic as Snodgrass is, Felipe seems to be the standout option of this confident London side: 16 goals in their most recent 7 matches. Felipe's been directly involved in just under half. Watford, with far less festive fortune, have leaked 2+ goals in every match over the past month. This is actually screaming 'goal and assist' in our faces…
As a Christmas present, Anderson would be, ermmm, a head massager: it was bought on the cheap but actually ended up being useful and satisfying in equal measure.
Form: 8
Fixture: 9
Explosiveness: 6
Pierre-Emerick Aubameyang vs Burnley (H)
This has the chance to be the lunchtime kick-off without a lunchtime curse. With one match played already, here, the joint-top PL scorer will face the team in 18th place. The team that were recently beaten 5-0 and 0-4 by Man City and then Chelsea respectively. Spurs only managed a solitary goal last weekend; Harry Kane's not in this article for a(n unbiased) reason. Pierre, however, will fancy his chances to boost his respectable double-digit haul count (3) and add to Arsenal's unbeaten streak of… never mind.
As a Christmas present, Aubameyang would be your Bluetooth speaker: it sounds cool and is an unnecessary luxury, but rarely works when expected to.
Form: 7
Fixture: 8
Explosiveness: 7
All the best for the coming Christmas carnage. Merry Christmas!
Thanks for reading Fantasy Football Captain Picks Gameweek 18. This article was written by Jamesimmo.
FPL FIXTURE TRACKER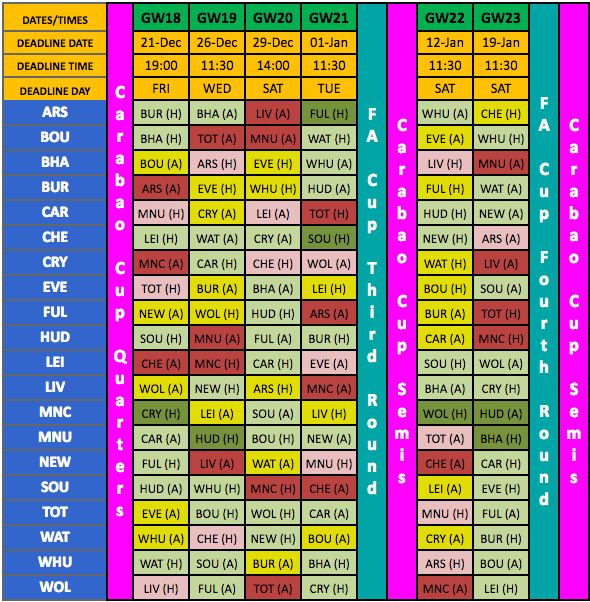 FIXTURE TRACKER LINK
Welcome to our Fantasy Football leagues section.
The League Codes for FF247 for the 2018/19 season are as follows –
Thanks to our friends Follow @ff_surgery and please give them a follow.