Fantasy Football Captain Picks Gameweek 23
Welcome to Fantasy Football Captain Picks Gameweek 23. I haven't written an article for a while and this is the first 'regular' article we have posted after what has been a crazy period. The last few game-weeks can be described as nothing but the absolute depths of hell for most FPL managers. Games are being cancelled left, right and centre, double game-weeks are being announced only for them to turn back into a single game-week before you know it. Managers have been stung bringing in a player like Trossard or Dennis in the hopes their extra game will give them a sneaky differential boost… which never comes! This has left quite a few people feeling deflated and lost for where to go with their teams. That is no different from this captain article as there are very slim pickings because right now it feels like we are walking in a minefield where every step could lead to a cancelled game blowing up all our plans. I have taken up the difficult challenge of directing you (or attempting to) through said minefield of madness with some safe, defensive moves.
If defensive is not your style of play, then I have two attackers for you! It also wouldn't be a proper Matt article if I didn't provide a differential so this week I have not one but TWO for you!
Man City vs Southampton (A)

As mentioned above there have been some crazy games lately but the one thing we can seemingly rely on is Champions-Elect (is it too early to call them this?) Man City. We don't usually hear the words 'reliable' and 'City' in the same sentence as Peptation has screwed us all at one point or another. However, City are beating everyone in their path, playing brilliantly and getting points. Someone I will likely put the armband on this week is
Joao Cancelo
. The left back has played 90 minutes in every game this season bar two; one was a 77-minute appearance, and the other was a no-show. In this time he has racked up 1 goal, 8 assists, 12 clean sheets and 19 bonus points accumulating in a total of 132 making him the 2nd best defender in the game and the 3rd best player. City play Southampton this weekend who have scored in all of their last 5 games but City are the best defensive team in the league with 12 clean sheets so I would still favour another clean sheet. Surely this attack-minded defender, who can get you points from anywhere, should be one of the top candidates for your armband this week!
If you don't like captaining a defender then the best attacking option for City is someone who is a massive differential, and you likely won't even have him in your team. Kevin De Bruyne is only in 9.7% of teams (at the time of writing), which might seem mad for one of the best players in the world, but the Belgian maestro has struggled to justify his price tag of £12.1 this season. With the likes of Salah, Bruno, Ronaldo, Lukaku and Kane to name a few it was hard to put KdB in when he has struggled with injuries and minutes. Of City's 22 games, Kdb has completely missed 6, only played 90 minutes in 6 of those and made 5 appearance that lasted less than 30 minutes, with the last 5 providing around 70-80 minutes of work. With this kind of record, managers have been rightly wary of the midfielder when there have been more reliable options. KdB seems to have put his troubles behind him as of late playing 70+ minutes in his last 6 games, scoring 4 goals and 1 assist in that time. He is the most in form City attacker by a long mile so if you are one of the lucky few that have him, he would be a great differential pick!
Trent Alexander-Arnold vs Crystal Palace (A)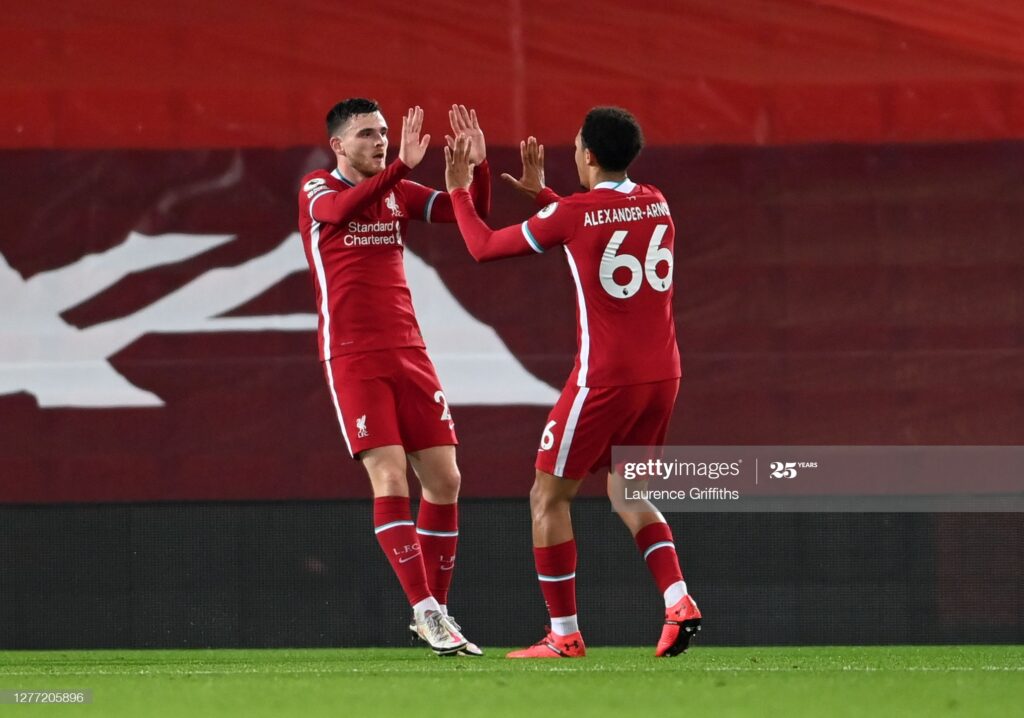 Cancelo might be the 2nd best defender in the game, but this man is the 1st! Trent has 10 assists already this season and is on course to beat the record of 13 assists by a defender in a single season which was previously set by him in 19/20 which broke the previous record of 12 also set by him in 18/19. This is just amazing returns for a player, and I don't see it stopping this season. With Salah and Mane still off at the AFCON tournament, Liverpool have lost a lot of their attacking prowess, but they did show there is still some bite to their bark against Brentford with a 3-0-win last weekend. Two of those goals came from assists by the Liverpool fullbacks so they are the biggest threat for Liverpool with the African wingers out. I would favour Trent over Robbo due to Trent also having more of an eye for goal than his Scottish counterpart. Trent has 2 to Robbo's 1 goal but Trent has a lot of set-piece duty which adds to his appeal. Liverpool also has the 2nd best defence in the league with 10 clean sheets and when they keep a clean sheet Trent tends to get maximum bonus points. He has gotten all three points on 8 occasions this year (with other games of 2's and 1's in there as well).
Liverpool come up against a Palace side who are an up and down team. You never really know what to expect from them. This is probably reflected in the goal stats having scored 30 but conceded 31. Their biggest threat would be Conor Gallagher but with Fabinho marking him, the long-haired Chelsea loanee might not have much time or space to work any magic this weekend.
If you don't have Cancelo then I would consider Trent. In fact, he will probably be my vice-captain this weekend.
Dennis vs Norwich (H)

Now for the only forward in this article and only the second attacker,
Emmanuel Dennis
. The Watford forward has been the standout budget option this season even though he has frustrated a lot of managers, or maybe it was just me. Whenever I had him, he would get scores of 1 and 2 with the obligatory yellow card thrown in just to really laugh in my face; whenever I didn't have him, he would score for fun! 8 goals and 6 assists this season for the Nigerian striker who really should feel hard done by that he isn't also off in Cameroon right now. Dennis seems to always get bonus points when he scores usually nabbing all three. Only on one occasion did he score and not get any bonus points and that was actually in a 1-3 away win to this weekend's opponent. Having previously scored against Norwich, Dennis will hopefully go even better this time around adding more goals and bonus points to his tally.
Norwich would probably be one of the first choices most teams would choose to play against with them being in 17th and having the worst defence in the league conceding 45 goals. Norwich are probably not bottom solely due to the fact Newcastle have a game in hand and Burnley have decided they don't want to play football anymore! I was pretty sure before this season Norwich would continue the bi-annual tradition of getting relegated and I don't see them breaking this ritual!
Tierney vs Burnley (H)

Now back to a defensive cover but one that is my off-the-wall pick. He is actually in more teams than KdB with 10.5% of managers owning
Tierney
but I highly doubt many will have the guts to captain him! I will admit I do not have the Arsenal defender and if he didn't have two blank gameweeks coming up I would probably bring him in. Alas I will be going without but if you are one of the few that have the Scotsman, and not Cancelo or Trent, I might take the punt on him!
Since returning from injury 6 gameweeks ago, Tierney has been on fire at both ends of the pitch. Arsenal have been really solid defensively this year with 9 clean sheets, making them the 3rd best defensive team. 4 of those clean sheets have come since Tierney returned and he was involved in a further 3 clean sheets, so it is clear that the left-back has a big influence on that backline! Not only has the clean sheet potential risen, but Tierney has also gotten 1 goal and 3 assists in his last 6 games, so he is a man in great form. This has led to 8 bonus points in that run of matches. I probably wouldn't be advocating buying in a player who has two blanks but if you have cover for those games I feel he might be a nice punt!
As mentioned earlier, Burnley seem to have given up completely and have only played 17 games so far this season. They haven't played since the 2nd of January in a 3-1 loss to Leeds. This should mean they could be weakened with players out missing. This will be good for Tierney as Burnley's two major threats are gone, Cornet (AFCON) and Wood (sold to Newcastle). Where goals are going to come from for the Clarets is a good question, but I don't think anyone knows the answer right now. We could be saying goodbye to Dychey and his side in May!
The confessional…
This is where we ask our entire writing team to tell us who they think they will pick this week…. There are more caveats and get out clauses than a Lionel Messi contract but this is their initial gut feeling based upon who they actually own.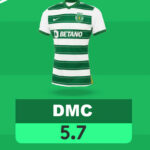 DMC — Cancelo
<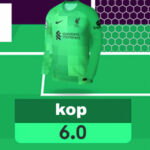 Kop — Bruno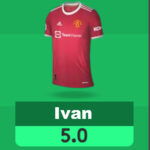 Ivan — Salah?


Seriously though… Dennis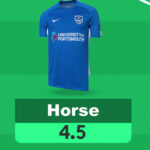 Horse — Cancelo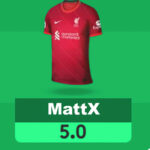 Matt — Cancelo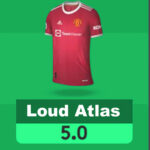 Loud Atlas — Foden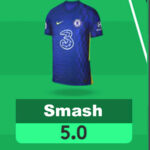 Smash — TAA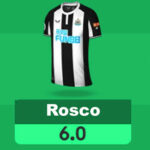 Rosco — KdB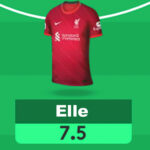 Ellefcee — KdB, but I don't own him yet…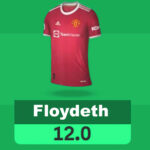 Floydeth — Foden, hopefully…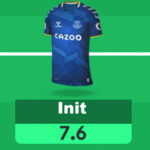 Init — Dennis, or KdB if I buy him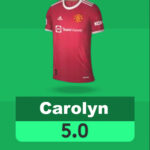 Carolyn — Dennis or Cancelo
Thanks for reading Fantasy Football Captain Picks Gameweek 23.
FPL FIXTURE TRACKER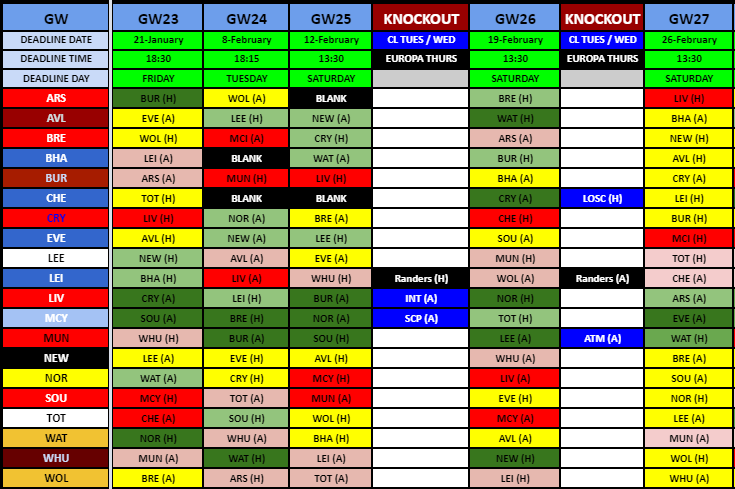 FIXTURE TRACKER LINK
SET-PIECE TAKERS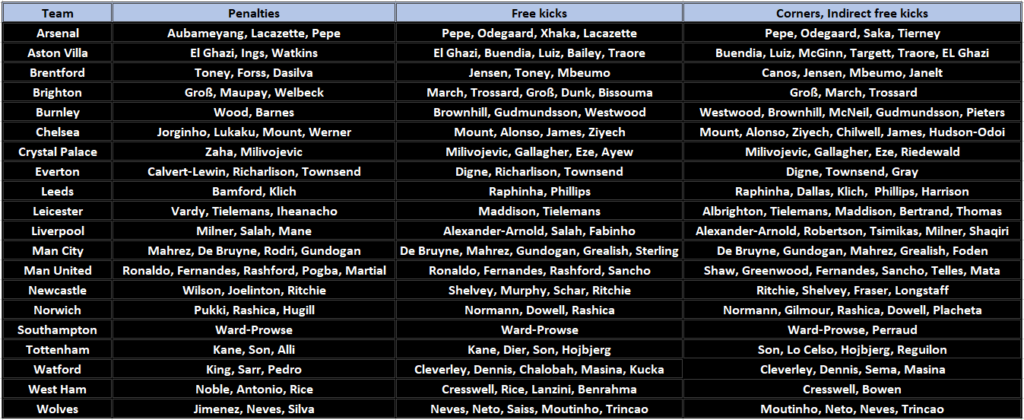 Predicted Line-Ups FPL 2021/22
You can access our Live feed to these here.
FF247 LEAGUES FOR 2021/22
Fantasy Football 247 League Codes:
Both leagues will be shut to new entrants as of 01/01/22.