Fantasy Football Captain Picks Gameweek 30 2017/18 95% of the top 10k captained one of two players last week. To be exact 57.5% of them went with Salah (the correct option) and 37.5% of them went with Kane (the wrong one, as it turned out, but not by much). The point being that the choices are being condensed somewhat. You can probably add in Aguero this week, albeit with a possible Jesus caveat. Do that and it's difficult to construct a proper Captains article without simply either pointing out the bleeding obvious or repeating what has already been said week in, week out for weeks on end. Or suggesting a plethora of punts, none of whom you are going with, let's be honest. And so we are taking a different slant on it all this week and we have asked some of our writers to simply tell us whom they are going for and why.
And to spice it up a bit we have asked two of our best Twitterati friends to do the same. Leon from Fantasy Football Pundits has been a long term friend and occasional poster on here and if you don't know him by now then you've probably been asleep for quite a while. Or just not on twitter. Holly from the Fantasy Football Community has been doing some great work in pulling together all the best FPL articles each week and presenting them en masse. We welcome both this week and thank them and all of our regular writers for contributing to something a little different. Without further ado here are their picks for #GW30…
Cookie – Harry Kane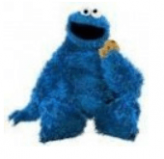 It'll be Harry Kane for me this week. With Salah playing United at Old Trafford I am relaxed about not skippering him this week as Jose will try and keep that as tight as possible and catch Liverpool on the break. My chief alternative to Kane is Riyad Mahrez who plays at West Brom – I am deeply tempted but I am going to play the 'safe card' this week and hope 'Sunday Kane' delivers at Bournemouth. This is mainly due to my ranking being ok and my desperate desire to post a decent final rank for once! Kane has scored six in five matches vs the Cherries so has a liking for the fixture.
Holly (@FFCommunity_) – Harry Kane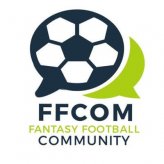 Captain Kane seems like a no-brainer for me this week. From the top 6, Liverpool travel to Old Trafford, Stoke are a bogey team for Manchester City, plus Arsenal and Chelsea have been hopeless recently. That leaves Spurs assets at the top of the pile. I've fond memories of captaining Kane against Bournemouth: last season he got a goal and assist in the home game. In 15/16 it was a hat trick at home and a brace away!
Kane's consistency has been somewhat frustrating in the last few weeks, he's returned in 6 of his last 7 games but hasn't achieved those explosive double digit scores you'd expect from him. Despite this, he's looked strong and could easily have had at least a brace in most of those games. His expected goal stats over the last 5 point to more potential goals. He's nailed on for my Gameweek 30 armband.
Ellefcee – Mo Salah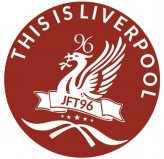 Although playing United in a usually tough fixture, he's bomb proof. He has an average of 9.5pts per game in his last 7 games and an average of 8pts per game against the other 5 of the top six so far this season. It looks like the big games don't appear to bother him either. Can he do it in Salford against Joses' parked bus on a probable soggy Saturday dinnertime? Well we'll have to wait and see. A sneaky outside capo for me could be Mahrez, back to playing some decent footy after his transfer spat back in January and v WBA who are more or less down.
Rosco – Harry Kane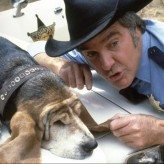 Plan for BGW31 they said, be smart, get one up on your rivals etc, etc… Well here I am, with a team full of players I don't want, who don't perform or simply don't play (I ended up with 10 players for the second week in a row last game-week). I'm not enjoying FPL at present (I'm sure this was apparent). The one thing I have got 'right' in recent weeks however is my captain pick, but at the minute it's a bit like sticking a pretty bow on a bag of dog sh… you get the idea.
I wasn't even going to look at anything FPL related for a few days. I find abstinence is the only way to deal with a bad game-week. Then came the call from FF247 towers. So here I am.
I'm sure some of the other guys will provide a full statistical analysis on the best candidates, and let's face it, after my 'points per minute' faux pas in last week's Captains article, my stats based contributions are probably the last thing you need. So based on nothing but my gut this week, I will likely go with Kane. Jose will likely bring his double decker as he did back in GW8, so that rules out Salah for me and the rest of my team are sh!te so that rules out everyone else!
Mito – Harry Kane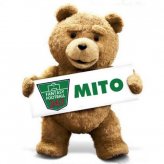 Thanks for putting me between Rosco and Matt, no respect!! I am going with Harry Kane this week. Salah plays vs Jose and I hope that will make it more difficult than usual for Mo to rake in points. If I were overly bias like Elle, I could be convinced that he be the way to go, but I am known for basically disliking every team in the EPL so you can trust I won't pick with my heart. Not that I am claiming that Elle has much of a heart and if he does he probably stole it. I could go on some long spiel on why this guy over this guy, but this season has really come down to 3 options. A City player, Kane or Salah. I don't own any City right now, so I can't go with them, Salah plays Jose, so that leaves Kane. It really was that simple for me and it should be for you. Don't buy into that Mahrez mumbo-jumbo some are trying to subliminally get you to go for, people are just trying to be cute, is Kane or die this week.
Matt – Harry Kane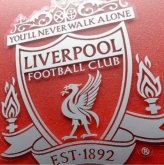 My captain this week will be Kane. If I had Aguero I'd be torn but with 'Arry playing a Bournemouth defence that are leaking goals with 12 goals conceded since Jan 1st with only one CS in that time. In fact, the last time Bournemouth kept a clean sheet was back in GW13 in a 0-0 draw against Swansea. This all points to the fact that Kane could be set for a massive score!
Fantasy Football Pundits – Harry Kane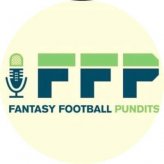 With so little between Harry Kane and Mohamed Salah in terms of form and underlying numbers, it has to be the Spurs man who gets the armband for Gameweek 30, given his more attractive fixture.
Despite Salah having scored more goals during the last 4 Gameweeks, Kane has taken more shots on target (10 to 7) and has been involved in more 'big chances' (8 to 6).
But the main concern with the Egypt international this week is Liverpool's away fixture against Jose Mourinho's Manchester United.
Spurs, meanwhile, face a Bournemouth side that have conceded twice as many goals during the last 4 Gameweeks (8 to Man Utd's 4) and they've conceded 12 'big chances' compared with Man Utd's 4 'big chances' conceded.
So, Harry Kane takes the armband this week as he looks to reclaim his lead over Salah, in the race for the Golden Boot.
Swirly – Sergio Aguero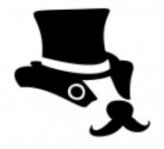 My captain pick for this gameweek is Sergio Aguero. It's one that may surprise a few as he's playing away and hasn't scored in two games. Plus there's the spectre of Jesus on the sidelines, who could replace him in the starting line up.
However, the team the Argentinian is playing is Stoke who, now alongside West Ham, have the most scored against them out of all 20 teams with 54 in 29 fixtures. That and, lest we forget, the match before the last two was that Leicester game where he amassed 21 points.
Last time Man City played the Potters, it ended up 7-2 – which Sergio didn't play in as he recovered from the car crash in Amsterdam – and, whilst I'm not expecting a repeat of that, I think there'll be more than just one goal put past poor Jack Butland.
If you're still not convinced, I'll give you one final stat. Aguero has scored eight in eight league games against Stoke, with two goals the last time he visited the bet365 Stadium in the Cityzens' 4-1 victory.
AT – Jamie Vardy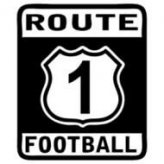 Virtually my entire side have away games this weekend, bar Walcott. I usually will not back someone away from home, but I am not captaining Walcott in Everton's current shape. I think this may be the week we finally see some divergence on captaincy picks. Salah's fixture is probably one of the least appealing of the campaign, as I alluded to in my fixtures article (shameless plug), and Kane's recent inability to scoop any bonus points despite scoring the game's solitary goal conjures a deterring image of Diego Costa. Bournemouth do ship goals, but only sometimes; Kane does score captain-worthy points, but only sometimes. In a week where I do not think anyone's points are guaranteed, Jamie Vardy is my pick. Before their tough spell away from home, Leicester scored 11 in five and West Brom have somehow conceded three against Southampton and two against Huddersfield in their most recent home games. I am all for kicking someone whilst they are down, in this context.
Sterling is a close second, and may well take it if I am convinced of his game time. Although he is more of a home player, Stoke's recent solidity at the back flatters to deceive following a string of easy fixtures.
Bryan Munich – Harry Kane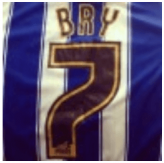 Having debunked Newton's first law of motion by freefalling at a faster rate than everyone else from my GW17 rank of 2.2k to currently outside the top 100k, FPL managers can rightly muse upon any of my advice with all the joie de vivre of a saddle-sore fille de joie about to be finger-blasted by Wolverine.
Given this need to claw back respectability, you'd expect a safe punt on some tried and tested captain fodder, right? Think again. Ever the contrarian, and no doubt flying in the face of everyone in this article, I'm asking the criminally under-owned and oft overlooked Harry Kane to offer up his sleeve and receive my armband. Over half his Premier League goals this season have come away from Wembley and the Cherries haven't kept a home clean sheet since November.
Conclusion
And so there you have it, 10 of the finest FPL minds (that we could find at short notice!) and their Captain Picks for this week. It looks like 70% are on Kane, a stat that may be repeated across the board come Saturday. One is on Salah (mainly because he's blinded by bias), one is on Kun (actually makes perfect sense if you read it but we suspect the others may not actually own him!) and one is on Vardy. And so it turns out we could have made an article with 4 picks after all, oh well….
Who are you picking and why, tell us in the comments below, or post your usual RMT's or just chat along as usual about some nonsense, whatever you like.
Thanks for reading Fantasy Football Captain Picks Gameweek 30. This article was compiled by Inittowinit
And was contributed to by –
The League Codes for FF247 for the 2017/18 season are as follows:
Gameweek Tracker GW30-38


INTRODUCING FANTASY TOTE…
Our new partner has a few words to explain their wonderfully simple to play daily fantasy game. Please do them and us a favour by clicking on the banner link below, have a browse and give their game a try. Over to them…
Fantasy Tote is the next evolution in Fantasy Football. Play daily & weekly games to win real cash prizes.
There are no budget restrictions like in FPL so it's open season on the big players and makes it easy and quick to play. But can you pick the right team to win big?