Fantasy Football Captain Picks Gameweek 31
You really are being treated well this week as we have a full compliment of articles for once. Mainly because for once we have had a bit of a gap in the schedule rather than the GW's all tripping over each other as they have been doing for some time now. With any luck next season will now see a return to a bit more normality and we won't be having to worry about fitting the odd article in on a Thursday evening prior to a Friday deadline. As such, and most definitely with a wisful eye on that scenario, we have been on a bit of a recruitment drive this week to bolster our writing ranks in readiness. And it has proved to be rather fruitful!
As has always been our policy, we only recruit from 'within' the sanctuary of our own website and the community in which we exist. We like the familiarity of this and it has served us well over the years. As such we are delighted to announce three new additiions to our writing team and all make their FF247 debut this week. A big warm welcome and a huge thank you then to Gear, OddDane and Stone Frog. Welcome on board all!
Rosco – Salah v Watford (H)

Structure is a good thing. You know where you stand with structure. Three chips, two wildcards, one big blank game week, a couple of big doubles and one small one, maybe two if you're lucky. I can work with that. But this? A double every other week, a blank here, a cancelled fixture there. It's a mess. Here we are with yet another double, captain Weghorst? No thanks, mate. If like me you long for normality then join me in abject disregard for all things double ganeweek (DGW). "It's a double, you have to Captain a DGW player" blah blah blah – whatever pal, I'm going with Salah.
Why? Do I need to answer that? I do? Oh, OK then.
Well for starters, let's go back to my old friend – effective ownership (EO). Salah has been mass-captained most weeks this season. Sticking your armband on him has usually been nothing more than a safety measure, gains have been hard to come by. Take DGW26, I triple-captained him, he scored me 84 points and I still ended with a red arrow. Painful. However, his injury in DGW29 saw his ownership decline and whilst most will probably buy him back, there is the allure of another DGW, so maybe, just maybe his EO will be sufficiently low enough to actually make gains from him.
Next up, we'll address the opposition. Watford are fighting for their place in the top flight, they've picked up a couple of much-needed wins recently but only Norwich and Leeds have conceded more than the 14 Watford have shipped in their last six gameweeks (over seven fixtures) and they've kept just two clean sheets in that period (Villa and Man Utd).
However, the biggest pull is that Salah has a history with Watford. Making his Liverpool debut at Vicarage Road, he scored his first goal for the Reds, and in the return fixture at Anfield, he grabbed a hat trick. The following season he went one better, as seasoned FPL managers will remember with fondness his four goals and an assist in the 5-0 home victory against a beleaguered Hornet's side. In total, Salah has scored nine times against Watford, the most against any team he's been up against.
Perhaps I've probably over-egged the pudding a tad, after all, captaining Salah is hardly inspired thinking. However, I was recently told that captaining a single game week player in a double game week was boring. Well, this week I'm happy being boring thank you very much. Perhaps you should be too.
Swirly – Kane v Newcastle (H)

Going against the grain isn't usually my FPL style, as my luck doesn't usually extend to any kind of differential paying off. So, full disclosure, the allure of EO is too much and it's an Egyptian and not an Englishman who gets my armband.
But I urge you to continue, dear reader. There are numerous reasons why you should pick Sir Harold for the captaincy this weekend, even above his colleague and fellow handshake routine impressario, Heung-Min Son. OK, let's deal with the first question – why pick him above the South Korean? Well, He has almost double the number of big chance involvements than the number seven from Gameweeks 22 to 29. Since Antonio Conte took over, he's been 53 minutes per big chance involvement and 105 minutes per xGi, compared to Son's 76 and 154 respectively. He's also on penalties – as additionally demonstrated playing for England against Switzerland – and, prior to Gameweek 30, he was top for big chance involvements in the Premier League in the last eight matches. For all I know, he still could be too, I just can't find that bit of data!
So that's hopefully settled the Kane v Son debate, which means you should probably captain Son while you're at it. No, you still want to read about Kane? OK then, let's look at his form against Newcastle, the very side Spurs welcome to north London in Gameweek 31. In the 14 times he's played them, he's scored eight and set up another two. Indeed, each of the last four games have resulted in a return for the striker.
Then there's Newcastle as a side at the moment. Better, yes – thankfully. But their defence, especially with Dubravka a doubt and Trippier still missing? Hmm, not looking so hot now. You have to look back to their 2-0 victory against ten-men Brentford for the last clean sheet back in Gameweek 27.
Loud Atlas – Havertz v Brentford (H)

Are you looking for a midfielder to captain whose points output has been unrivalled in the game over the past four gameweeks? You may be interested/astonished/bamboozled to learn that he is not Salah, Son or De Bruyne, but the somewhat overlooked Kai Havertz!
This isn't the same Havertz who shied away from getting in on the action back in Chelsea's 7-0 win against Norwich. Ignore that blip as he's had a bit of a rough season (suffering Covid, playing out of position, rotated with a struggling Romelu Lukaku). This one is vastly improved: he's playing regularly in his favourite position and has finally found his rhythm.
The German's played 90 minutes in each of his last four PL appearances for the Blues, along with four goals, one assist, three clean sheets and three bonus points too. Overall he's accrued 35 points in the last four games. He is the in-form player in the game at the moment and even scored against Israel at the weekend too!
He faces a Brentford side sat 15th in the table who have conceded seven goals in their last five games. Three of their last five games have ended in defeat and they have lost eight of their 15 away games this season (and 53% of all of their games). Furthermore they concede 1.57 goals a match on average (seventh worst in the form table) and have only kept a clean sheet in 13% of their away matches. Although their stats are not a 'Norwich' type of terrible (sorry Canaries fans), the Bees aren't looking great.
Perhaps most importantly, Herr Havertz looks to have claimed the lead striker role from Lukaku, who hasn't fulfilled his potential this season. If Havertz can continue his fine form, he'll not just be a great pick for this week, but a great asset for the remainder of the season too.
Stone Frog – Cancelo vs Burnley (A)

We are coming to the part of the season where the weeks are counting down and for those of us that are chasing, time is getting short! For most of the season it has almost been a captaining Salah staring contest and a case of don't blink first, don't try to be smart, just captain him again. But now things may change, those gaps in the mini-leagues need to be bridged somehow, someway, and if you have already gorged yourself on chips the last few weeks a differential captain pick is the most direct route.
Looking around for options, the double game week teams Burnley and Everton don't inspire confidence! Moving swiftly on the focus comes to Kane/Son and Spurs having a decent home fixture against Newcastle. However with anyone who didn't free hit in GW30 already likely heavily invested in Spurs assets, it would seem risky to put too many eggs in a perhaps inconsistent basket.
Then the penny dropped, Manchester City play Burnley! The Citizens have won the last 9 league and cup meetings between the clubs with an aggregate score of 32-1 (at ~3.5 goals per game and with 8 clean sheets). To be fair they have scored a greater proportion of the goals when they are playing at home, but still scored 10 in the 4 away games. After hitting the woodwork in GW29, I'm tipping Joao Cancelo to be a great option at both ends of the pitch this week. He leads Manchester City players in terms of total points (162) and points per match (6.0), returning 1 goal, 8 assists, 15 clean sheets and 26 bonus points in 27 starts. Curiously Cancelo, seems to thrive away from home with four 10+ point matches and 91 points scored away from the Etihad.
Captaining defenders is not everyone's cup of tea, however 4 of the top 10 points scorers and 6 of the top 10 players in terms of points per match are defenders, perhaps we should consider captaining defenders more often!
Gear – Reece James v Brentford (H)

Okay, so you've been sold the dream of Kane and Salah. I get it, they are safe, they are consistent, but are they really the right pick for you this week? Now hear me out, if you are leading your ML then I would wholeheartedly endorse you slapping the armband on either one of them, however for those that are chasing, well you are not going to make up any ground that way. No, a better way would be to place it on the dynamo that that is Reece James. You may be worried that Tuchel decides he doesn't start, don't be. Tuchel is too smart to just throw him into the Real Madrid game, he needs minutes and I'd bet that those minutes will come terrorising Brentford's defence (caveat: I may be completely wrong)!
I'll leave you with an interesting stat, per 90 minutes this season, James has 8.2 points. Kane on the other hand is only averaging a meagre 5 points. If that doesn't convince you, then I don't know what will.
OddDane – DCL v West Ham (A), Burnley (A)

Alright, if you've come this far then let's get into one of the more exciting picks of the week shall we?
By now you must have read the seemingly wise and well put recommendations from the likes of Swirly and Rosco. Maybe Swirly even rambled on about a certain Son too..? Yes, yes I know. Conventional picks.
Now I know that is not what you are here for, you are looking for that extra pinch of excitement. That pick you can taunt your mini-league leader with. That pick who… oh let's just get on with it, his name is Dominic. Yes, that Dominic Calvert-Lewin (£7.7)!
The young, stricking lookin' lad of just 25 summers is entering the gameweek with two fixtures in the bag. So what you say, it's Hammers and Burnley, both away and not easy fixtures for an out of form Everton. Well, actually the good lad is averaging his usual stats (xG90 is 0.58 across 761mins.) and he's been on the slightly unlucky side hitting the post with a certain penalty I believe. This actually puts him in line with the likes of Kane and Mané (xG90 of 0.56 and 0.60). His points per 90 is 4.1pts which is so-so, but not all that bad considering the strikers we have this season. If, let's say, he had that extra goal it'd have put him closer to 5pts/90 which is actually decent at his price.
What about his fixtures this week you say? Actually WHU and BUR both have conceded 1.3 and 1.4 goals per game respectively, and their expected goals conceded for the season to go are 1.4 and 1.6 expected goals against respectively. So goals are to be expected, certainly in Pickford's end you might say, but let's also try and remember the home teams' nets too.
Disclaimer: The poor lad plays for Everton.
Full disclaimer: I did say he's playing for Everton, right? Oh, and he should be clear of Covid by now but you may want to wait for the pressers on this one…
Well, there you have it. Good luck.
Stats: Understat.com
The confessional…
This is where we ask our entire writing team to tell us who they think they will pick this week…. There are more caveats and get out clauses than a slap from Will Smith but this is their initial gut feeling based upon who they actually own.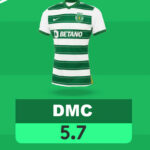 DMC —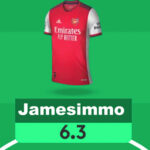 Jamesimmo — Salah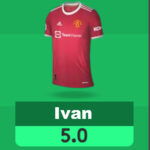 Ivan — Mane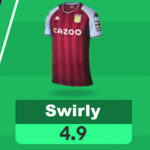 Swirly — Salah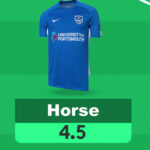 Horse — Salah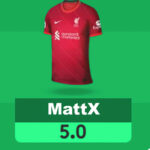 Matt — Salah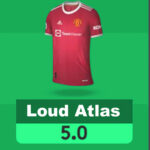 Loud Atlas — Salah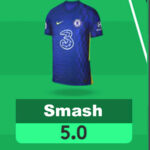 Smash — Salah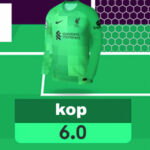 Kop — Kane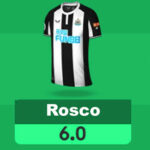 Rosco — Salah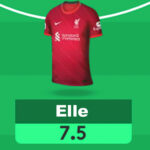 Ellefcee — Salah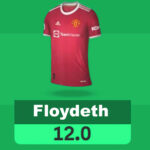 Floydeth — Salah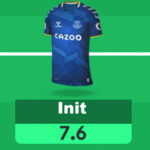 Init — Kane (but only because I'll be watching it on holiday!)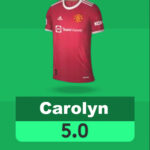 Carolyn — Salah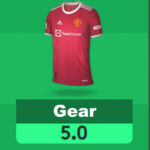 Gear — Kane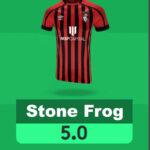 Stone Frog — Cancelo (this is going to hurt if it goes wrong!)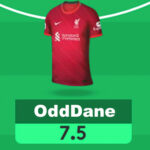 OddDane — Salah
VOTE ON THIS WEEK'S CAPTAIN POLL GW31
FPL FIXTURE TRACKER

FIXTURE TRACKER LINK
SET-PIECE TAKERS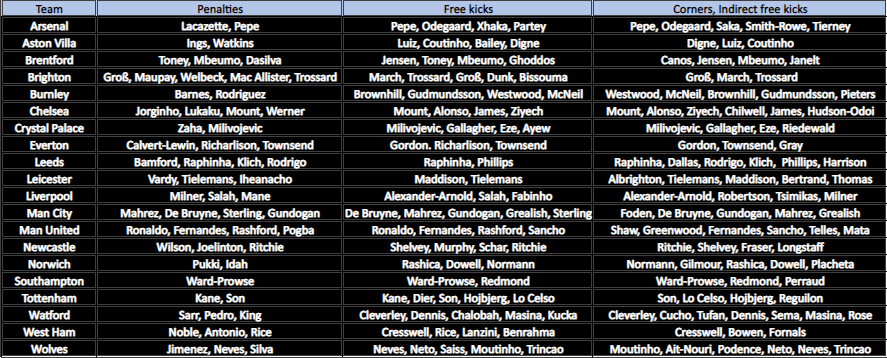 Predicted Line-Ups FPL 2021/22
You can access our Live feed to these here.
FF247 LEAGUES FOR 2021/22
Fantasy Football 247 League Codes:
Both leagues will be shut to new entrants as of 01/01/22.