Fantasy Football Captain Picks Gameweek 32
Welcome to Fantasy Football Captain Picks Gameweek 32
Brighton… can we play you every week?!
Our title is no slant on Brighton, more than at least half of our writing team for this week's article penned pieces involving them. And at least half of them shouldn't have! A quick re-write later and we are back on track. It must have been a long weekend, or at least a good one…
Worry not though, we can at least bring you good news of last week's results. Our six charges scored a total of 34 Capo points. 34 Capo points sounds good, doesn't it? You'd settle for that on most weeks. Perhaps less so if we told you that that's what the six got between the lot of them! Yes, it was just one of those weeks. Let's hope they can do better this week, especially as half of them are back to try again!
Our GW31 'Effort'…
1. Stone Frog – Cancelo 12 (as C) – probably as surprised as most to be top of the pile with the only defender pick, given what is below.
2. Swirly – Kane 8 – 5 Spurs goals and just 1 assist. Enough said.
3. Rosco – Salah 6 – another blank for a once upon a not so long ago perma-captain, Salah that is, not Rosco.
4 = Loud Atlas – Havertz 4 – a couple of points for turning up, which is more than most of Chelsea did.
4 = OddDane – DCL 4 – could yet take top spot as DCL has a game to go, but looking at Everton lately we wouldn't hold your breath.
5. Gear – James 0 – a debut to forget, or perhaps savour if he has a wicked sense of humour. 34 minutes as a sub and 2 goals conceded.
Let's go see if we can do any better this week….
Rosco – Kane vs Villa (A)

Is Kane to Son a good transfer? Is son to Kane a good transfer? No and no. Unless you're on a WC or have transfers to burn then why would you make such a move? I've seen people move in both directions in recent weeks, it rarely ends well. Over the season Son has more points and he's cheaper, if I had him, I'd keep him. As it is I have Kane and despite back-to-back double-digit scores for Sonny boy in the last two, I'm staying faithful to Harry. You see, the problem with Kane and Son is that either one (or both) can haul any given game week. In DGW29 Son picked up 5pts whilst Kane grabbed 14pts. So, people sold Son only to see him score 27pts to Kane's 17pts. Frustrating? Yes. Avoidable? Absolutely.
A lot of how Son and Kane perform from an FPL perspective is dependent on the opposition. Some games suit Kane, some Son. Anyone watching the game against Newcastle (I wish I hadn't) will have noticed Spurs' tactical change in the second half. Kane dropped deeper and picked the Toon apart with a Man of the Match performance, which sadly did not translate to FPL points. I can't see Villa playing with 11 behind the ball.
Villa's form can best be described as hit and miss. They've lost 5 of their last 7 fixtures and it's their early season form that's keeping relegation at arm's length. It should be noted, however, that in those games they've conceded just 6 goals (as a comparison Leeds have conceded 22 in the same period) so it's doubtful this will be a goal-fest, however, the Lilywhites will have a spring in their step after tearing my lot a new one so hey, you never know.
In summary, Villa have been a bit rubbish, but not quite Leeds bad. Harry might grab a goal, or maybe two. But above all that, who else are you going to go for? Son? Oh alright then, fair enough! Here comes Matt right on time!!
Matt – Heung-Min Son vs Villa (A)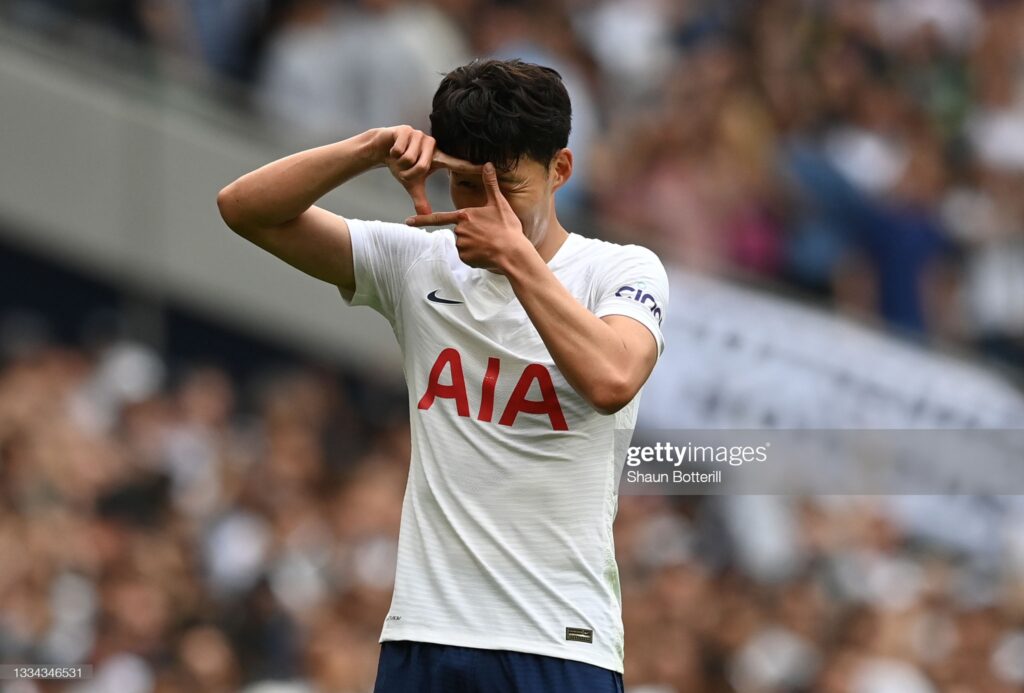 This is a pretty easy argument to make in all honesty. The South Korean winger is Spurs' top points scorer in FPL this season by a large margin, 37 points to be exact. I usually pick a differential, but when there are obvious options not being covered, surely I have to take the clear choice right? This man is most definitely not a differential. Currently, he's sitting in 24.3% of teams, marginally less than Harry Kane (24.7%), a tiny gap but for most managers, it's a case of owning one or the other. Which one is better is hard to say, both are in fantastic form and whilst Rosco has sold you the merits of Kane, I'm here to persuade you otherwise.
Son has had an attacking return in five of his last eight games only blanking against Burnley, Man United and Brighton. Two of these teams are solid defensively, the other has Maguire. The one worry I have about his blanks this season and recently is they tend to come away from home (six games) however, hopefully, he'll be full of confidence and can break that trend this weekend!
Son has five goals and three assists in his last 8 which is not quite on par with Kane's seven goals and five assists, however, Son picked up just 10pts less for his efforts (60 points to Kane's 70). There really isn't much in it if I'm being honest, in an ideal world I'd have both!
As Rosco has already pointed out, Villa are not in the best of form, conceding in their last three games against Arsenal, Wolves and West Ham who aren't known for being high scorers. The way Spurs are finishing this season, battling for top four with Doc and KaneSon firing on all cylinders I really can't see Villa keeping them out. I only have Doc and Kane but maybe, just maybe I'll complete the trio and capitalise!
Swirly – James Maddison vs Crystal Palace (H)

"Don't Call Me Baby" may have been a hit for the aptly-named Madison Avenue back in the halcyon days of 1999, but the lyrics of that song that comprise "I'm the one to take you on. Don't underestimate me, boy, I'll make you sorry you were born" could well apply to this guy.
Sure, much like the Leicester City side as a whole, inconsistency has blighted the 25-year-old's FPL prospects in recent times, however, he is in a rich but of form at the moment – two goals and two assists in the last six games he has made an appearance in. Of course, you could argue that it should be three times he's found the back of the net in that time, considering the Old Trafford goal that never was. Indeed, he is the most transferred-in midfielder so far this gameweek, as 76,000 FPL managers have decided to put faith in the relatively budget-friendly £6.8m midfielder.
As for their opposition, well Palace do admittedly come into this game on the back of a 3-0 win over an absolutely lacklustre Arsenal side, that was also after a 4-0 dispatch of Everton in the FA Cup, a 0-0 draw against Man City and a 2-0 victory over Wolves – four out of four when it comes to clean sheets. However, historically, it's been a different story when they've met the Foxes – there are usually a good few goals to be had, and mainly in the East Midlanders' favour. Of their last 10 meetings, there have been 32 goals in total. Whilst Maddison hasn't actually contributed to any of that tally to date, the way that Leicester are playing with only Vardy and Ndidi unavailable at the time of writing, this game could well be his time.
Stone Frog – Saka v Brighton (H)

This week with the top two meeting at the Etihad potentially reducing the appeal of Salah and other assets, it may be a tougher week for captain picks. However, it does give the opportunity to look elsewhere with perhaps less risk than usual. For sure a number of the Spurs players will be popular with their resent attacking exploits. However, it's the other side of north London that may offer an opportunity.
Arsenal have been in strong form this season and despite losing to Palace in the last game they have won 4 of the last 6. But it's perhaps just as much about their opponents this week. Brighton sit rock bottom of the Premier League form table, having lost 5 of the last 6, with just 1 draw against Norwich. They have conceded 11 goals in that run, even conceding 3 to Burnley. It should be noted that by a bizarre quirk of the fixtures, 5 of the last 6 of Brighton's games have been at home. However, the rot does extend much further back including some away from the Amex, with just the 1 win in the last 10 league games.
With 9 goals, 6 assists and 140 points Bukayo Saka is Arsenal's leading point scorer this season, over 20 points clear of any of his teammates. On occasion he can also be quite explosive returning five 10+ point hauls. Given this week's fixture, Saka could be worth considering as a differential pick for the armband.
The confessional…
This is where we ask our entire writing team to tell us who they think they will pick this week…. There are more caveats and get-out clauses than a Lionel Messi contract but this is their initial gut feeling based upon who they actually own.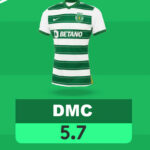 DMC — Bruno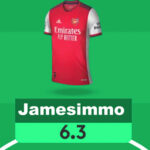 Jamesimmo — Kane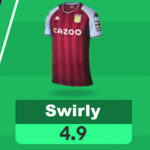 Swirly — Kane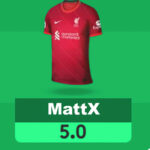 Matt — Kane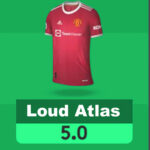 Loud Atlas — Kane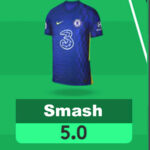 Smash — Kane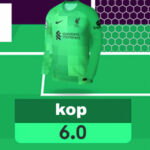 Kop — Kane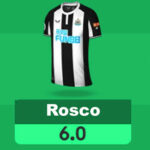 Rosco — Kane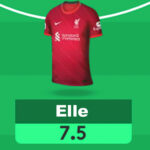 Ellefcee — Bruno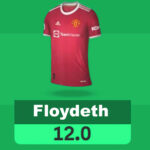 Floydeth — Kane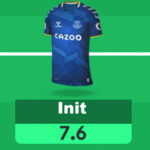 Init — Kane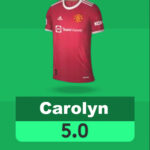 Carolyn — KDB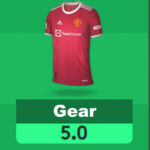 Gear — Kane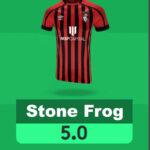 Stone Frog — Kane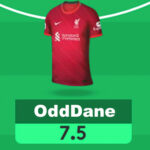 OddDane — Son
VOTE ON THIS WEEK'S CAPTAIN POLL GW32
Thanks for reading Fantasy Football Captain Picks Gameweek 32.
FPL FIXTURE TRACKER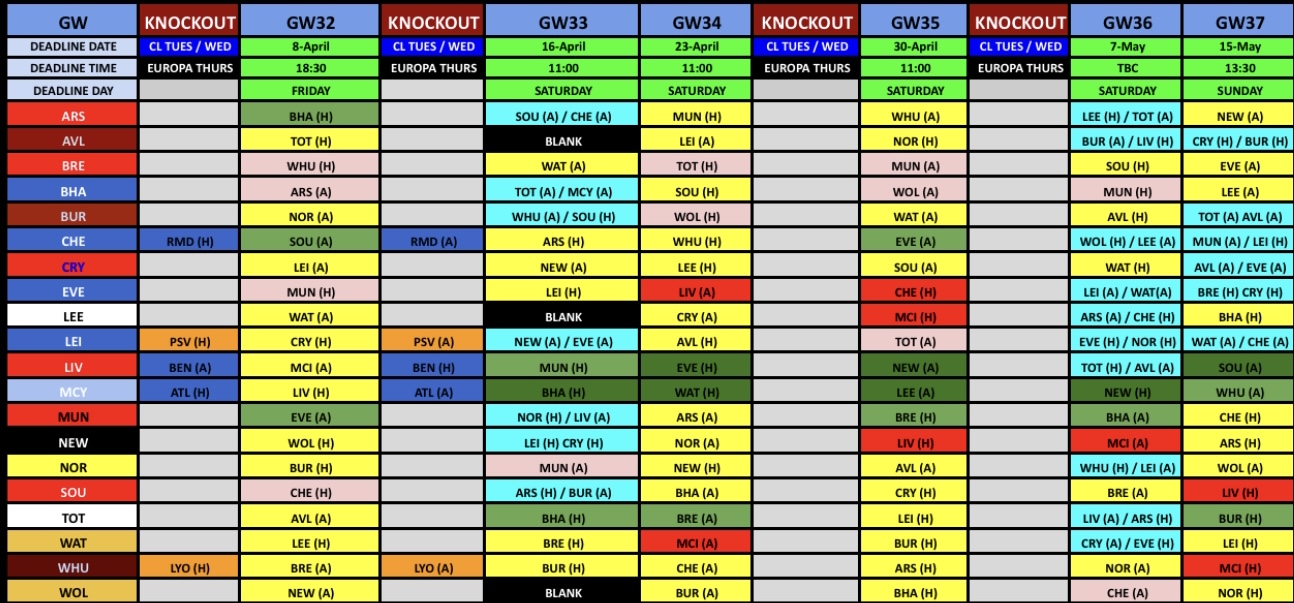 FIXTURE TRACKER LINK
SET-PIECE TAKERS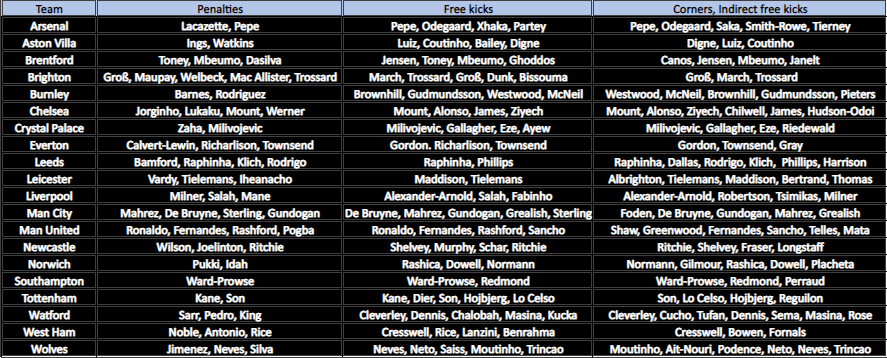 Predicted Line-Ups FPL 2021/22
You can access our Live feed to these here.
FF247 LEAGUES FOR 2021/22
Fantasy Football 247 League Codes:
Both leagues will be shut to new entrants as of 01/01/22.