Fantasy Football Captain Picks Gameweek 33 2017/18
Welcome to Fantasy Football Captain Picks Gameweek 33. Writing this article has just about been a foregone conclusion lately, yeah sure some will stray or are desperate and take chances with their captaincy picks trying to make up ground, but for the most part we are down to the same two or three players week in and week out. On paper this week probably falls in line also, but there is one possibly tricky scenario or two that could make some of the top picks perhaps a bit riskier than usual. We will go over this and a couple of other things/stats as we look at the gameweek ahead. Let us get right to it and talk about the possible picks and what to look for. No point in waffling on, I am on vacation and I want to get back to doing vacationy things.

Liverpool assets – Everton (A)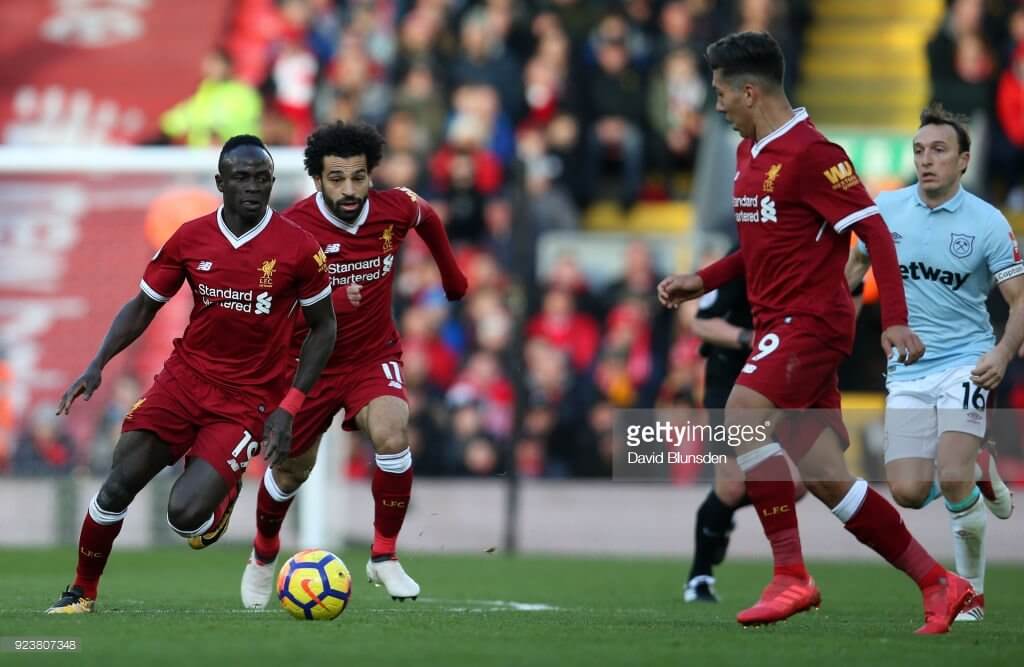 Every captaincy article could be written just about Salah and you could not blame the writer for doing so. Honestly I can't remember a more dominant FPL player. Sure we have had some great players that have racked up amazing totals also, but just a quick check at the last five FPL seasons only validates his dominance. Salah's 273 points would have already beaten 4 of the last 5 season top FPL scorers. The only person who finished with a higher tally than what Salah is currently on, is Suarez with 295. With 6 games left to go, I think it is safe to assume that Mo will eventually go by him also. However it is not even the high tally that has really separated him from previous winners, it's the gap he has over the second guy in the FPL points race that makes it scary to turn away from him. Suarez beat his closest competitor by 54 points, the other four previous winner's margins were Sanchez by 40, Mahrez 29, Hazard 17 and RVP by 13. Salah is currently ahead by 85 points and it stands within reason to believe that he could extend the gap to 100 by the end. So why did I say LFC assets and not just Mo, frankly I thought they deserved at the very least a tip of the hat. Firmino has been great this season, but does lack the explosiveness of Salah and Mane is really starting to come around with 3 goals and 5 assists in his last five. Sadio really should have even higher scores if you have watched some of the games. But just like Firmino why would you skip Salah and go for Mane? Not sure, but if you are wondering ask Rich the IT guy, he did and Salah scored 29 that week.
The only catch with LFC assets is how will Klopp manage the Everton game. Considering the huge home and away they have with City in the Champions League would it be out of the realm of possibility that Klopp could rest some starters or at the very least limit their minutes? I think their presser before the weekend really needs to be watched. LFC are almost assured top 4 with that CFC loss vs Spurs and considering Liverpool's fixtures until the end, they could rotate a bit and probably still cruise several points clear in the top 4 by the end. I know it is a derby, but it is Everton, is not like they couldn't win with different XI to their usual. 3 games in 6 days, with the City fixtures being the bookends for the Everton match. I don't know, I wouldn't blame anyone for going with Mo, but a possible minutes dent does scare me a bit.

City assets – Manchester United (H)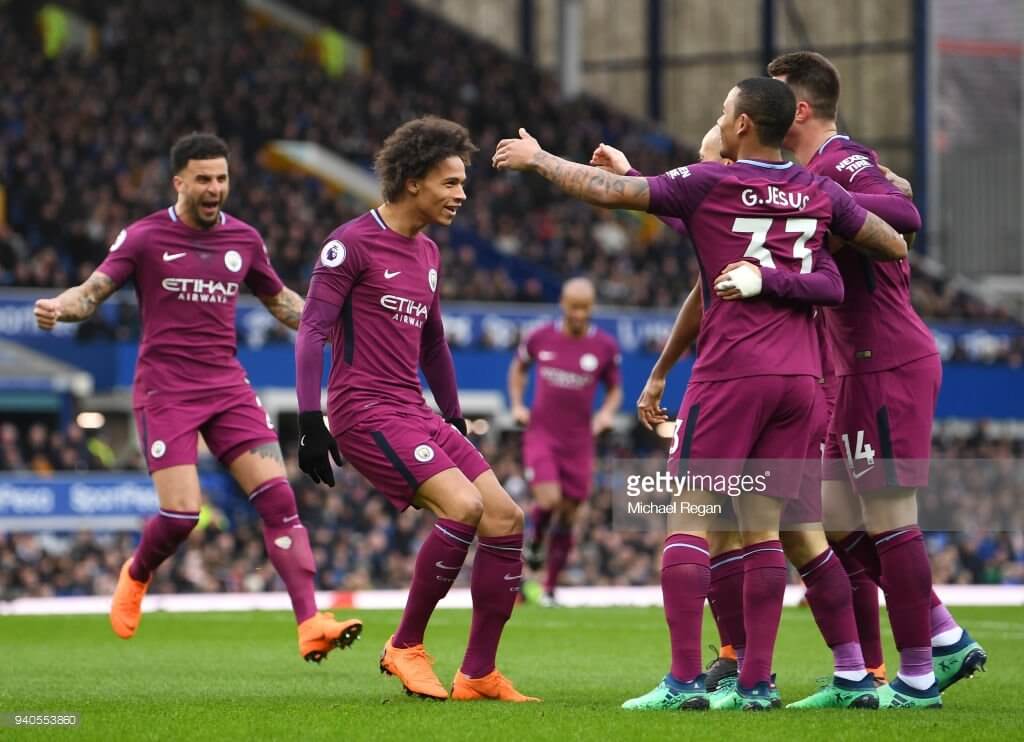 I doubt anyone looks here for their captain. Which is a strange thing to say when you consider the rate at which City scores and how much better they are at it than everyone else. In many ways just like Firmino and Mane I just felt they at the very least deserved to be acknowledged. City has six players in the top fifteen in the overall points race. Four of those are in the top ten, including the guy in 2nd, 3rd and 4th. Only made more incredible when you look at the minutes on some of them. Rotation, injuries and so on have dented some of them, yet they are still racking up amazing totals.
City does have two possible things working against them this weekend though. One is their opponent Manchester United and the other is their CL opponent, Liverpool. If one team has proven to City that they can beat them it is Liverpool, so Pep will need to be very careful. United have not allowed more than 2 goals all season and boast the second best defence in the league after City. It is not ideal this GW to be looking in their direction, yet they could become champions and many of their players will be hungry for the goal to put them over the top. El Mago is in fabulous form and if owned could be considered, then again KdB, Sane and Sterling could also be the one. This is what makes City so hard, it could be anyone of them or if Pep is extra careful, none at all. Like Salah the minutes scare me, but I know this is a chance for Pep and City fans to rub it in Jose and United's face. A bit of advice to City, don't lose sight of the big picture. The league is already won, maybe the sole focus should be on Salah and company.

Spurs assets – Stoke City (A)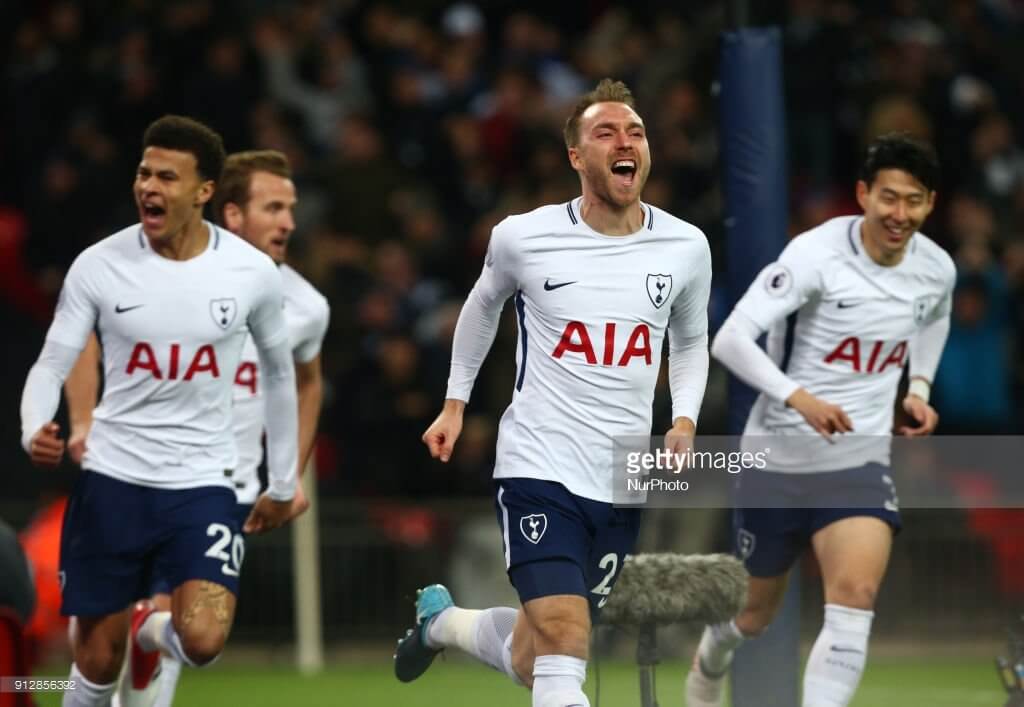 King Harry is back and just in time for the Stoke fixture. Eight goals for the Englishman in his last four vs the Potters. Stoke has given up 31 goals over 8 games to the top five so far, including 11 in 4 at home vs said top five. Harry has scored in his last four away game starts (excluding the Bournemouth game as he only played 33 minutes) scoring six total over that span. Alli and Son should also get a shout out here. Son has four goals and an assist in his last three for a total of 36 points and Dele has three goals and 2 assists over the same three for a total of 31 points.
Strangely enough there could be some concern over minutes with Kane and Son. There seems to be some decent competition for Son and he has gotten substituted early in five of his last seven starts. With Kane it is more about how fully recovered he is and if the game is secure will Poch remove him and not allow him to be out there for those late minutes which have a tendency to surrender a lot of FPL points against desperate teams like Stoke as we saw in the Arsenal game. However, one would expect Kane to lobby for all the time he can get if he is to have any chance of catching Mo in the golden boot race. Assuming we don't hear something that would concern us in the presser on Friday, I be willing to captain Kane over Salah and any City players, but it be hard for me to go against the next player for this gw.
Aubameyang – Southampton (H)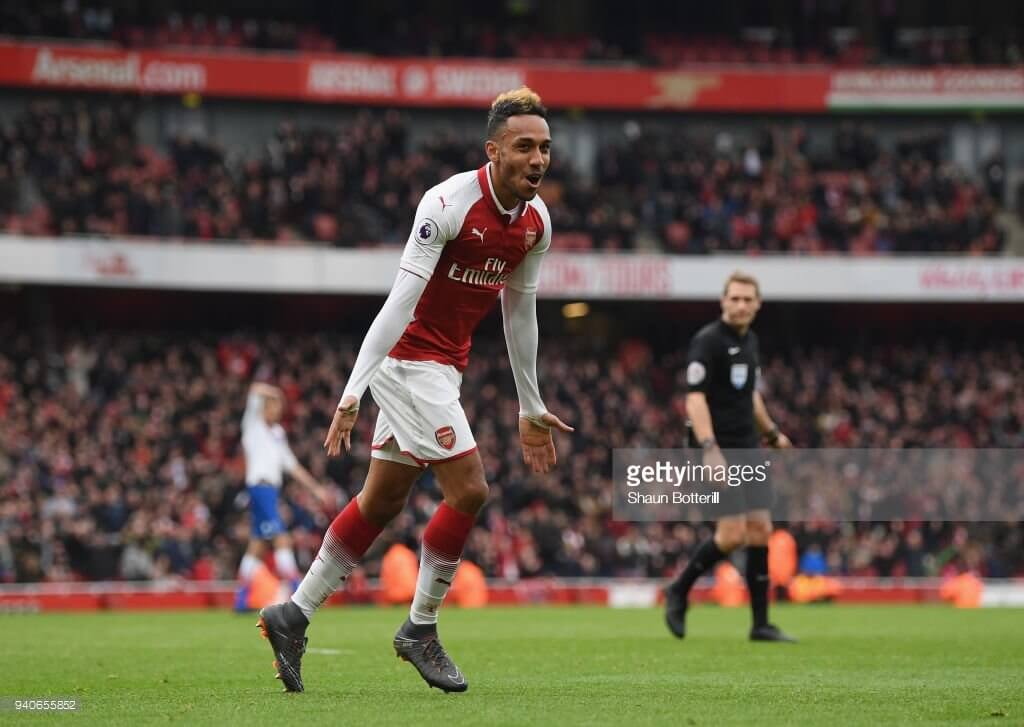 Truth be told I had this man as my captain last week. So I dared to go away from Salah, so this is not a case of me egging you on and then running back to Mo myself. Obviously Stoke had a lot to do with me going for Pierre last GW and while Saints are a bit harder to break down, perhaps what we should focus on is how good Arsenal are at breaking bad teams down at home. They have won all their games at the Emirates against teams below them in the table. In those 11 games they have scored 34 goals and only allowed 6. So with a bit of quick math we can see that they are averaging more than 3 goals per game in those fixtures. Auba has four goals and one assist in his last three and should probably have had a hatty last game if not for giving Lacazette what would have likely been another goal. Another thing that you will find good about going with the Arsenal man is that he can't play in the Europa and in his six games so far he has been on the pitch for 90 minutes. So no possible lingering injury, no possible rotation or subbing off early to save his legs for a different fixture. I am likely to go back to the well this week and captain Auba, perhaps I am concerning myself over things that I need not to with the other options, perhaps I feel indebted to Pierre for not making me look like an idiot last time. Whatever the reason this is likely my choice for this week, let us know who you will be going with and why, should be an interesting decision for many.
Thanks for reading Fantasy Football Captain Picks Gameweek 33. This article was written by Mito
The League Codes for FF247 for the 2017/18 season are as follows:
Gameweek Tracker GW33-38