Fantasy Football Captain Picks Gameweek 35
Welcome to Fantasy Football Captain Picks Gameweek 35
Gameweek 35 is upon us, as we near towards the end of what has been another weird season. It's one that this writer can be joined by others in thinking that they won't remember it fondly and will be more disappointed there won't be any football over the summer, rather than a lack of FPL.
Of course, there have been the usual heroes and a few new faces on the scene. The likes of Salah, Mane, Alexander-Arnold and, later on, the Spurs duo of Kane and Son have shown themselves to be reliable contenders for the armband, whilst new kids on the block in the shape of Bowen, Saka, Jota and even Cancelo have been amongst the top points scorers this campaign and would have made great differential selections in certain matches.
Then there's a few who haven't set the FPL captain world alight as much as previous years. The likes of De Bruyne, Sterling and, heaven forbid, Bruno Fernandes – when you think of last season compared to most of the time since Gameweek 1 this campaign, anyway. That can be added to the fact the forwards haven't exactly set the world alight since August 2021, either. Sure, there has been the aforementioned Kane, but then the likes of Ronaldo, Dennis and Toney lead a pack of very slim pickings. You would have to be seriously in luck or extremely patient to benefit from any hauls that the likes of Jesus, Werner, Lukaku or Lacazette amassed. And then there's the English trio of Calvert-Lewin, Bamford and Vardy, who also made themselves essentials last season, have been injured for such a long time this time round.
Whilst there may not be any double gameweeks in this round – at the time of writing, at least – there are a good few options to put your faith in.
Kane v Leicester (H) – by Swirly
Whilst it may seem odd to pick a player who blanked against Brentford in Gameweek 34, which in itself followed a lowly two points at home to a stubborn Brighton side, this is someone who loves to play against Leicester. Dare I say anything about Spurs bottling the end of the season once again, they have the opportunity to look forward to playing a side they have beaten in seven of the last 10 meetings. Over those games, the North Londoners have found the back of the net 30 times. And guess how many of those goals their number 10 registered? Five? Ten? No, 12 of the 16 he's put past them in total! There were also three assists in that time.
As previously mentioned, Spurs have stuttered in front of goal with the Seagulls and Bees each able to claim a clean sheet against Conte's beleaguered side that had, beforehand, come away 4-0 victors from Villa Park, won 5-1 against Newcastle and put three past West Ham. As the battle for the top four tightens up and their bitter rivals Arsenal sit two points ahead, it's in the best interests of Kane, Son, Kulusevski and the others to pull their socks up and end this goalless run.
As for their opponents this weekend, Leicester, you have to look back to the fourth round of the FA Cup at the start of February, a 4-1 loss against Nottingham Forest, for the last time the side conceded three or more goals. Two weeks before then was the last time they allowed it to happen in the league – and that was versus Spurs in a game where Kane, now unsurprisingly, also found the back of the net! Leicester have conceded nine in the last 10 league ties and so it can be concluded that, while they don't let many hit the back of their net, they also find clean sheets allusive too. Now sitting 10th in the table, with 42 points to their name, there is scope to move higher in the rankings, however European football next season is more likely to come by the East Midlanders winning the Europa Conference League. The semi-final legs against Roma fall both sides of the Spurs match for Brendan Rodgers' men and so there is every chance they will have a weakened side for the Premier League clash in the middle. With no European football to worry about for the currently fifth-placed side, this could well be Kane's chance to shine once again.
KdB vs Leeds (A) – by Rosco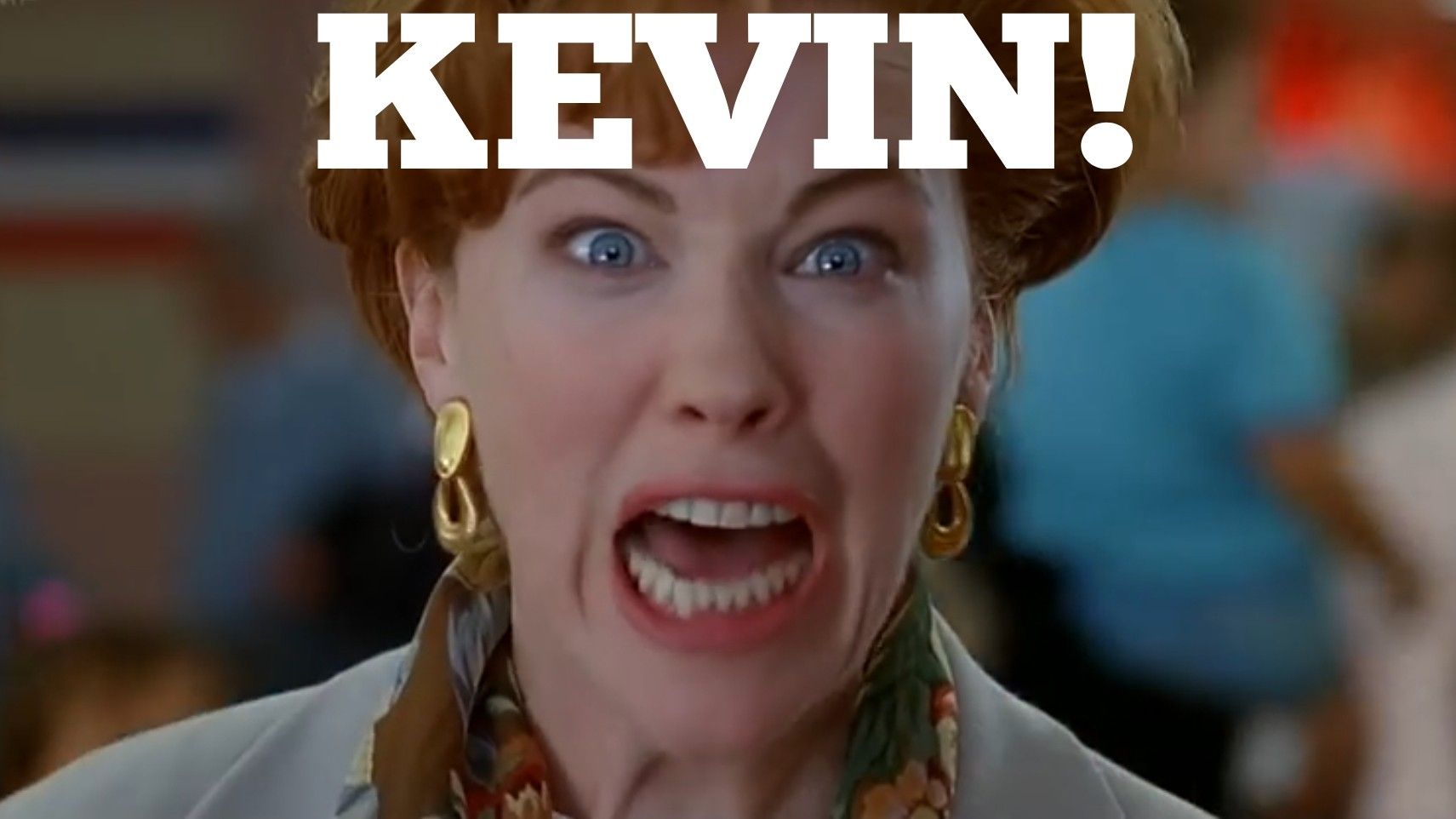 If my credentials for giving out captaincy advice were based on the recent efforts of my FPL team, then you would probably be better served throwing a dart at a bunch of names, flip a coin or asking your pet octopus to pick you a winner. Fortunately, as is often the case, I am a lot better at giving advice and seemingly incapable of making sound choices for myself, both in FPL and in the general sense it would sometimes appear.
But hey, let's not get too serious, you want to know whom to captain this gameweek and not hear my woes, right? Well, sadly for a lot of you, if you want to captain KDB this coming gameweek, you're probably going to have to buy him first. I certainly don't own him and with an ownership of just 8.7%, it seems I am not alone. Hell, if Matt were writing this, he could call him a differential and we all know how much our Matt loves his differentials.
The fact that he remains such a differential despite picking up 56 points in his last six matches – as a comparison Salah has 43, and Kane earned 39 in the same period – is more down to budget reasons and clearly not his undoubted ability to churn out FPL points. The Belgian's underlying stats support his current output, he sits top of the table for attempted assists (19) over the last six, with four assists actual, four goals and 10 bonus points. If anything, it's a surprise he hasn't picked up more points.
A trip to Elland Road is up next for Pep's title winners elect and, with Liverpool still hot on their heels, I expect a strong 11 – KDB will surely be part of that. Leeds have looked a lot more resilient in recent weeks – indeed, you would have to jump back to GW28 when they last tasted defeat – however, it should be noted that their recent form has all come against bottom half of the table opposition. In contrast, they have failed to pick up a single point against the traditional big six this season, shipping 38 goals across those nine fixtures, seven of which came against City in the reverse at the Etihad. I don't see another 7-0, but hey, you never know. KEVIN!
Salah vs Newcastle (A) – by Init

We were going to settle on an obvious three here but I'm going to bring you a fourth too. The first one is obvious as he is highly owned (58.6%) and very much has his mojo back, albeit with a seemingly tricky fixture, but playing on possibly the most exciting team on the planet right now.
For some reason though, I'm not sensing a great deal of love for that armband going on Salah this week. I rather suspect that may be down to a perceived improvement in the Newcastle ranks and the thought they may be getting their sh*t together enough to actually cause teams like Liverpool problems. Probably not in an attacking sense, but certainly more so in keeping them out. I'm here to burst that particular bubble though.
Don't get me wrong here, they have had some really good results as of late and have in fact won four on the trot, and seven of the last 10. Which is grand, and sees them safe in the league for next season. It does go to show what a bit of shrewd investment can do, allied to getting in a manager who is both realistic and knows what he is doing. Take note Everton, etc. My problem with their run of results there is that all the wins were against fellow mid to lower-table opposition – the likes of Brighton, Saints, Wolves, Palace and Norwich. What this perhaps tells us is that they are beginning to climb above that level already. The issue really is the Spurs result in the middle of all that. The 5-1 defeat. They also lost narrowly to Everton and Chelsea, but it is the Spurs one which tells me that Salah may well have a field day here.
Spurs can be dynamic on their day, and perhaps Newcastle just aren't quite up to the sort of level whereby they can handle that type of onslaught just yet. And if you think Spurs are dynamic then…. #gulp
As for Salah himself, he had a quiet period either side of the AFCON but, since then, he's been back on fire and passes any eye test known to man. As for the 'stats', he's scored six and assisted four in the league since Gameweek 26, including point hauls of 10, 18, nine and 19, so that explosive streak is certainly back in force too – should he wish to activate it. In those other games where he didn't quite hit the heights; he didn't start one and was hauled off early doors in another couple, and Liverpool still won the lot. That's called game-time management. Probably in preparation for exactly this period of the season; the business end.
Ronaldo vs Brentford (H) – by Init
The other pick is still relatively highly owned (20.5%) in the forwards scheme of things – Kane is only on 22.9% – albeit with a slightly better fixture but playing on a (currently) much maligned team.
This one comes with a caveat of owning him already, as I wouldn't particularly go rushing out to buy him if you didn't. That's not to say I don't rate CR7's chances this week, I do, as I'll come on to, but to do so would probably involve selling Kane, who I also fancy to do very well this week. And Kane has a double gameweek in 36, while Ronnie has a big fat blank in 37 – buyer beware, etc.
If you do happen to own him though, I really do like his chances here – based mainly on his form. And potentially his attitude. He seems to be wanting to go out on a high, if indeed he is 'going out'. He's been hit and miss in his appearances since Gameweek 29, due to some very obvious and sad circumstances but in those he has featured in, he has scored a hatty vs Spurs for 17 points, a hatty vs Norwich for 17 points and a seven vs Arsenal, which realistically could have been another… Yep, you guessed it 17 points as he scored one, had another wrongly disallowed and then had to stand and watch Bruno fluff another from the spot.
In short, he has the bit between his teeth and seems to be in legacy mode, something which legends tend to excel at, funnily enough. Another hatty anyone? Don't bet against it.
The confessional…
This is where we ask our entire writing team to tell us who they think they will pick this week…. There are more caveats and get out clauses than a Lionel Messi contract but this is their initial gut feeling based upon who they actually own.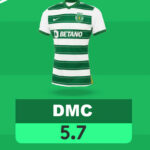 DMC — Son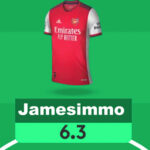 Jamesimmo — Kane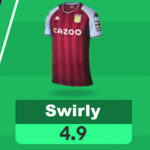 Swirly — Kane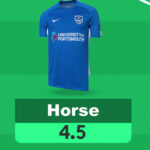 Horse — Kane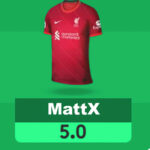 Matt — Kane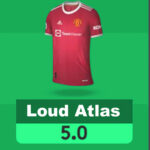 Loud Atlas — Kane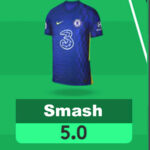 Smash — Kane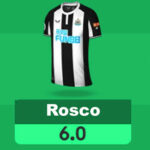 Rosco — Kane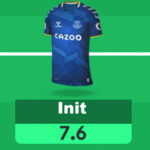 Init — Ronaldo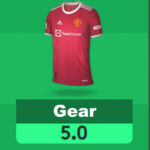 Gear — Kane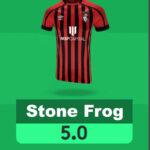 Stone Frog — Kane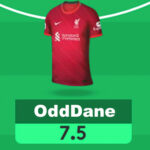 OddDane — Salah
VOTE ON THIS WEEK'S CAPTAIN POLL
Thanks for reading Fantasy Football Captain Picks Gameweek 35.
FPL FIXTURE TRACKER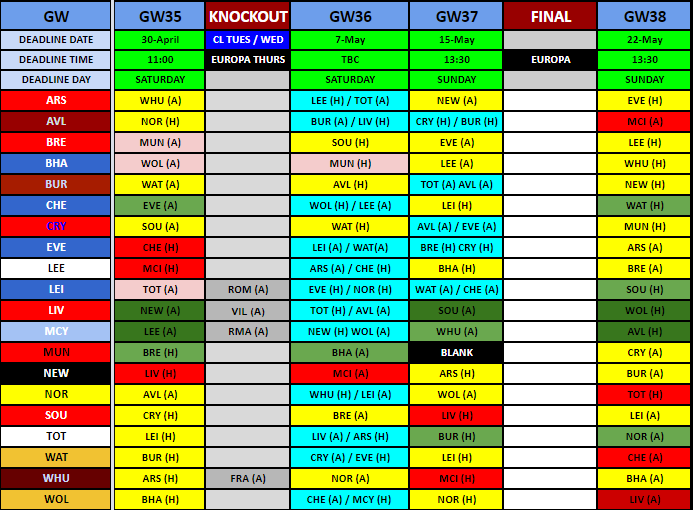 FIXTURE TRACKER LINK
SET-PIECE TAKERS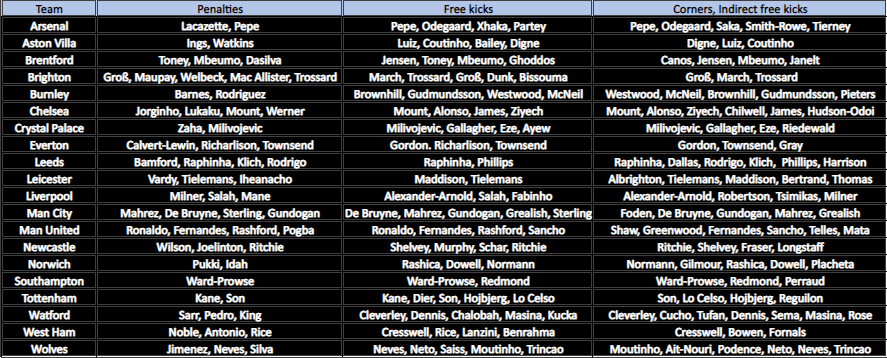 Predicted Line-Ups FPL 2021/22
You can access our Live feed to these here.
FF247 LEAGUES FOR 2021/22
Fantasy Football 247 League Codes:
Both leagues will be shut to new entrants as of 01/01/22.