Fantasy Football Captain Picks Gameweek 36 2017/18
Welcome to Fantasy Football Captain Picks Gameweek 36. I'll be honest here I spent a good while looking at the fixtures to try and pick out a differential from one of the lower teams that still have 'something to play for' as Cookie would put it and I was close to including a West Brom player with the form they are in; but then I thought Init may kill me because why waste time on writing about players that no one in their right mind would have? Jay Rodriguez was the only West Brom player I had in my team this season, but that dream ended a long, long time ago. If you still have him because you started back in September, forgot your password and haven't touched your team since, why not stick it on him? It's the run in…. take a risk! Well there's my differential pick snuck in without hopefully getting me told off but don't worry I have remembered there are other teams and games going on and have stuck with the 'go-to' players for the most part! Have a read of this and decide which of these takes your fancy. Good luck to who ever you pick just make sure you have that VC on a suitable candidate too, so you don't get stung by rotation that this risky time of year brings.
Mo Salah – home vs Stoke
I'll start with the most obvious… Henderson! No seriously, Salah is the go-to of go-to players and if you don't have him you need a smack upside the head. I won't offer any reasons as to why you should captain him because it is clear, 31 goals, 11 assists, wadda wadda wadda. Instead I am going to give you guys a little bit of a warning for him as to why the Egyptian might be a bit risky. Firstly, there is the whole Saturday lunchtime kickoff and not picking a captain in the first game of the week so that could turn a lot of people off him straight away. Salah proved last weekend against West Brom that no matter what time the kickoff is he can score, so if you are playing it safe then stick the armband on him, sit back, but have that vice-captain on someone decent. The other reason you may not want to go with Salah as captain is a much more realistic one and that is the small matter of Roma. The match against Stoke comes smack bang in the middle of Liverpool's crucial Champions League semi-final legs. With Liverpool wanting to reach the final they will no doubt have eyes on that second leg in the Stadio Olimpico so depending on how the first leg goes, Salah may get benched or miss out altogether. Keep your eyes open on the site as he will be highly discussed I'm sure and hopefully the team will be leaked!
Olivier Giroud – away vs Swansea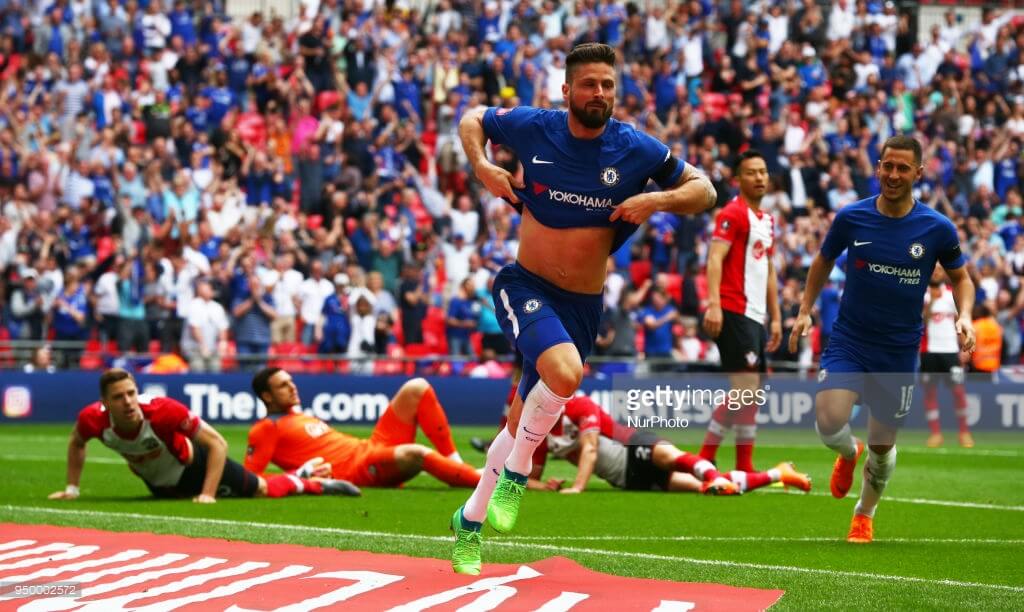 With Conte possibly realising that everyone's man crush is better than Morata and playing him, our loveable French stud could be a brilliant differential pick for those that need to make up ground in their mini-league. We saw both Morata and Giroud start up top together in Chelsea's last outing in the league which saw neither find the net in the 2-1 win over Burnley but in the other game of Chelsea's DGW, FPL managers and Chelsea fans got to see exactly what Giroud can do when he came off the bench to score a great double to grab the win for Chelsea. Giroud has not played a full 90mins much in his time with the Blues but with Morata being in the type of form that wouldn't see him score in a brothel, Conte must be looking to the Frenchman to try and boost Chelsea's attack and propel them into the top four spot. Giroud is only owned by 1.8% of managers so if you are looking for a differential that is in a top team then Giroud could prove a shrewd investment. Most will have the likes of Hazard or Willian but with Pedro getting minutes and Conte possibly playing two up top, Hazard's minutes and Willian's in particular could get cut into. Overall, Chelsea are coming up against a Swansea side that just got smashed for 5 goals against City so morale may be down and prime for the picking for the Frenchman and co.
Harry Kane / Christian Eriksen – home vs Watford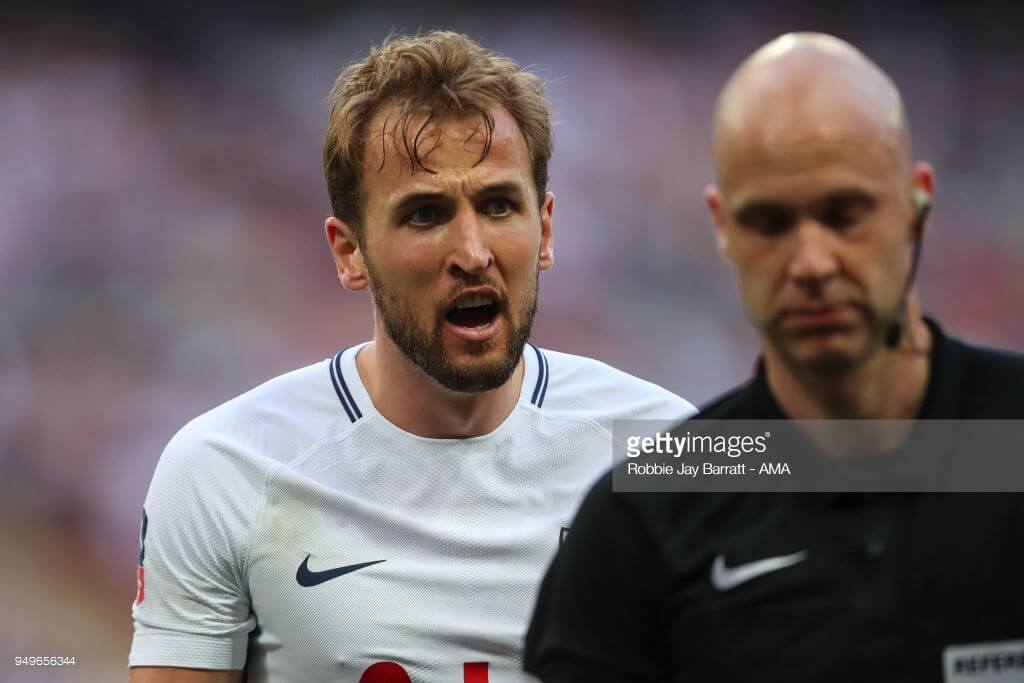 Contrast to Salah and Liverpool, Kane and co. play in the last game of the week and have nothing else to play for except for a place in the top four. This is good news for people wanting Spurs cover as they will be going all out and do not have any other competitions to contend with so there should be minimal rotation to worry about. Spurs have a few options in attack with Eriksen, Son, Alli and Kane but this weekend I would favour one of Kane or Eriksen. I'll start with why the Dane is a good option and this is largely due to the great run of form he is on. With 4 goals and an assist in his last five games Eriksen has been a largely overlooked asset in most FPL teams as people have favoured the cheaper Son. If you are one of the few that opted with Eriksen then look at his form, his set-piece duties and really consider choosing him over Kane for that armband. If you want to play it safer with the Spurs cover then it has to be Kane! Kane is seen as a must in the FPL world and that is because he gets all of their goals anyway so no matter who you pick Kane will get the credit? In all seriousness, the Spurs team are obviously doing everything they can to try and get Kane the goals he needs in order to catch a certain Egyptian so expect 'Arry to be amongst the action. A home game against a Watford side that are very much on the beach could be a tasty fixture for Kane to make some ground in the race for the golden boot.
Any Man City player – away vs West Ham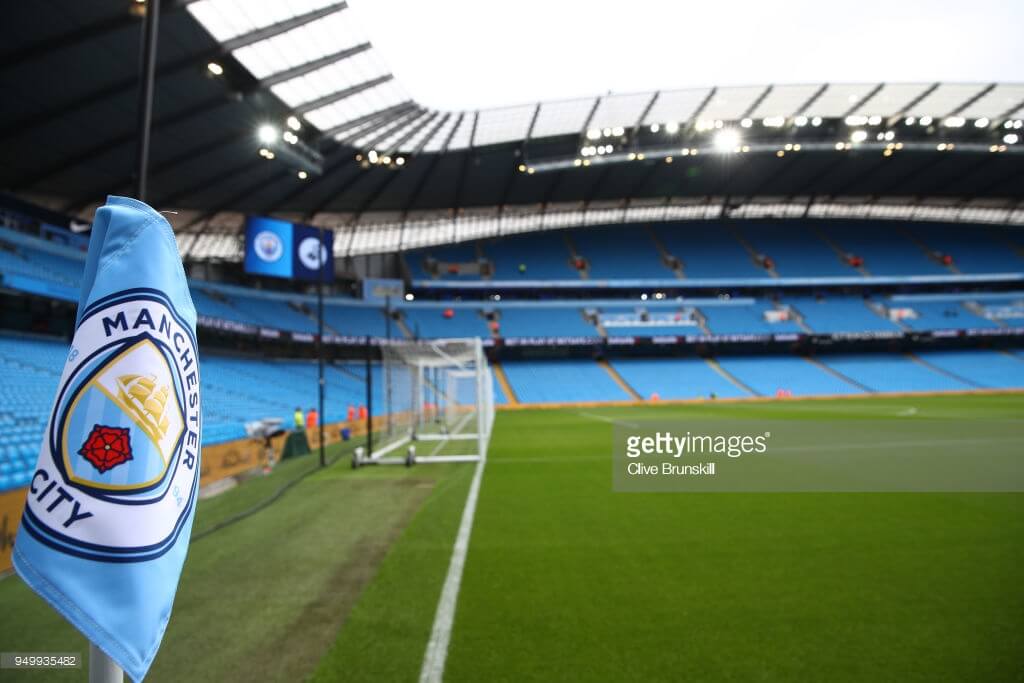 This one is a bit risky, but City players needed to be included in this article. The main reason I am deeming these players risky is largely due to the fact City are champions. The fact the league is all sewn up leads me to worry that Pep may rotate some positions as he has the freedom to give the youngsters a chance to play (Do City even have a youth system?!). No matter who plays Pep will not want his players to take their foot off the gas, so I can still see goals in their remaining games. The likes of Sterling, De Bruyne Sane and Jesus are the key players to have and most likely to succeed with the armband. These are young players so shouldn't get tired and will want to enjoy the next few games as champions meaning they will be flashy and be trying to prove their worth before the World Cup squads are announced.
Romelu Lukaku / Alexis Sanchez – home vs Arsenal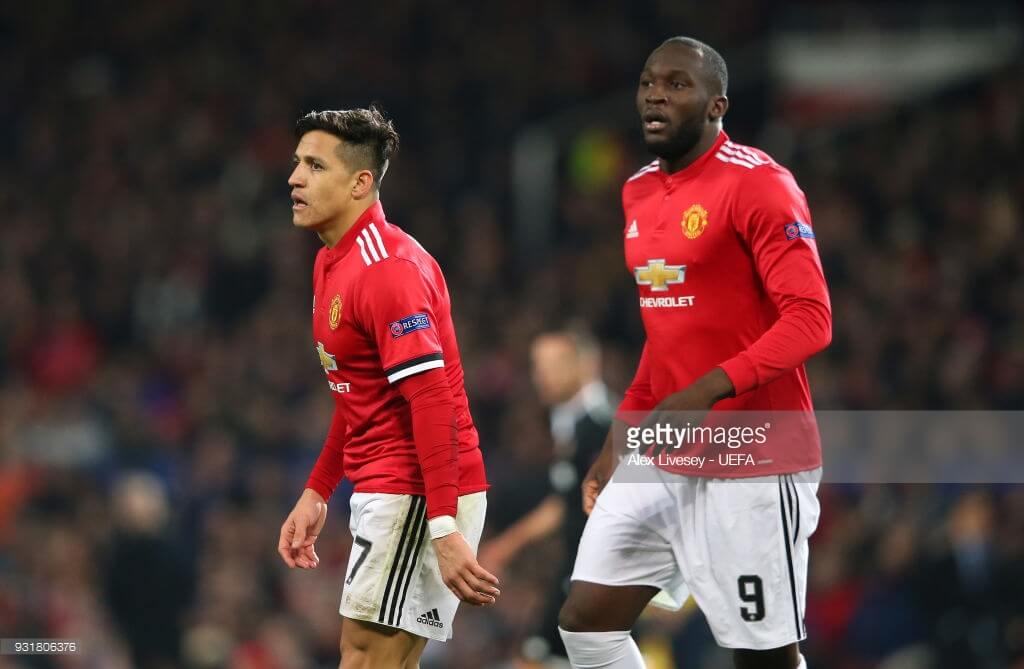 This game used to be known as quite a fiery affair but with Jose in charge I'm sure he'll suck all the exciting attacking football out of it. (Ed. touchy touchy). If you were really stuck and wanted to take a risk then Lukaku or Sanchez could be nice captain picks as Arsenal will, like Liverpool, be preparing for a European semi-final second leg and with top four well out of their reach winning the Europa League is the only chance they have for Champions League football next year so Arsene may want to rest players or take it easy in this game. Another reason why I fancy one of Lukaku or Sanchez to perform against Arsenal is the poor defensive form of the Gooners; they have only kept two clean sheets since December and they came against struggling sides Stoke and Watford so don't bank on them keeping a clean sheet against one of the top sides even if it is a team led by the boring Jose Mourinho. (Ed. get over it!) Lukaku has 2 goals and an assist in his last five games which he could add to against this poor Arsenal defence. Sanchez is the better option in this game with the slightly better form of 1 goal and 3 assists in the last five games and coming up against his former side I'm sure he will want to prove he moved onto bigger and better things.
Thanks for reading Fantasy Football Captain Picks Gameweek 36. This article was written by MattX
The League Codes for FF247 for the 2017/18 season are as follows:
Gameweek Tracker GW36-38