Fantasy Football Captain Picks Gameweek 6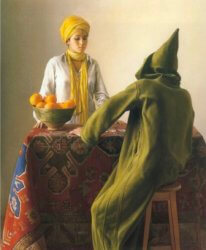 Welcome to Captain Picks Gameweek 6! Man City versus Cardiff; Liverpool at home to Southampton. I couldn't believe my luck. The captain's article would write itself. I'd barely need to pick up my pen. All I'd need to do was follow the basic rules of journalism: make it early. Make it short. And if you have to, make it up.
However, when I rashly accepted the lucrative offer of writing articles for the site, I didn't know I would be stepping into a wilderness of mirrors.
European football is now with us. Rotation is certain to feature. Injuries will happen. So I came to realise that being offered week 6 was a test of my prophetic powers. Pass it and the gates open to further riches and prestige. Completely bodge it and the gates will be closed, for ever, to the sound of mocking laughter.
So here we go…
2 attackers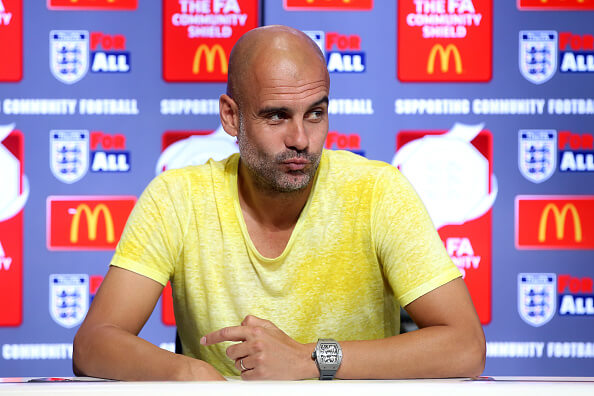 The two K's feature here, Kun and Kane. GW6 sees the start of a great run of fixtures for Kane. If I owned him, as over 25% of managers still do, I'd be very tempted. He seems immune to rotation and this could be a tough week, rotation-wise. You could counter that the crack Liverpool defence kept him at arm's length, but there's no shame in that. However Spurs need to get back to winning habits pronto. Brighton may not be pushovers but Spurs should be able to prevail and you'd fancy Kane to get one or two good chances at least.
There's nothing I can say about Kun that hasn't already been said. He must be the most captained player in the history of the game. The goals and assists are flowing like the Salado River. Unfortunately, though, he has started all games so far and if that doesn't give you the willies, I don't know what will. So I've a relatively modest proposal. Just do anything in your power to infiltrate the Man City press conference later this week: impersonate the popular Jamie Jackson, or disguise yourself as a microphone. Just get in there, whatever it takes in bribes or sexual favours, or both, and ask Pep a direct question, in Catalan, about whether Kun will start. Watch him closely for any rapid eye blinks, nose scratchings, and get the (spurious) gen tweeted out doublequick before you're slung out on your arse.
In the unlikely event that you own both Kun and Kane, and don't own Salah or Hazard, work out who you think who would dance the Crab better – and put the armband on the other one.
Off in outlier territory you could think of Vardy, or Aubameyang.
Outer Limit choice: Mitrovic.
2 midfielders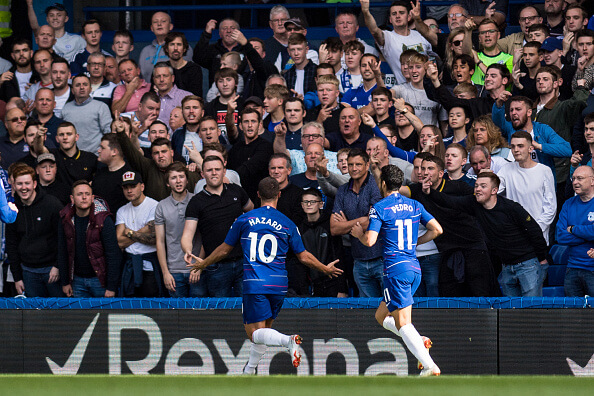 Salah shines like a comet in the darkness of our sombre skies – but there may be cloud cover. You know the risks / attractions of Salah this week. If he plays then you'll be fine, especially with so many ditching him with the wildcard – and presumably this week we'll see heavy migration from him to Hazard. Salah has had an insane number of goal attempts, which come at great frequency, and which I'm sure he'll have plenty of against Southampton. If he starts, and he may well, then he is a very strong candidate for the armband. However…
Hazard is drifting along in a nice understated way, his goals and assists so far completely blowing Salah away. And a lovely tie ahead. He's on penalties and is tucking them away. The pluses keep building. Chelsea have undemanding European fixtures that may not require heavy first team participation. Hazard will be a very popular choice this week. This may, or may not, play into the hands of Salah owners.
Outliers: Eriksen, Sterling.
Outer Limit: Maddison.
1 defender
GW5 was salutary in that it taught us the wisdom of not captaining a defender. Robertson's clean sheet vanished in stoppage time. Alonso's lost his to a hopeful punt and chase. Neither obliged us with an assist. Mendy couldn't be bothered to turn up, so easy was the fixture.
But I know the argument(s) – Alonso and Mendy aren't really defenders, they're wingers. Alonso isn't shy of going for goal, Mendy is great for assists. But for me Alonso's goal threat makes him the number 1 choice – if I were rash enough to captain a defender.
Outlier for hardcore defender captain fanatics: Mendy
Outer Limit selection for complete lunatics: why not superdude Wan-Bissaka?
All the best with whoever you choose this week. The captain article always arrives early and most of the recommendations above may be injured by the time GW6 is with us.
But if all works out and players come through unscathed, listen carefully to Klopp and Pep at their press conferences. But I'd pay closer attention to the non-verbal communication. The light glancing off Pep's pate when a certain word is spoken, or dazzling us from a smile held a second too long by Klopp. If you bump into the latter at your local Lidl, work out if that tune he's humming is a golden oldie by Shakatak.
Shaq… Shaq… now there's a differential captain choice.
Thanks for reading Fantasy Football Captain Picks Gameweek 6. This article was written by Kralin.
FPL FIXTURE TRACKER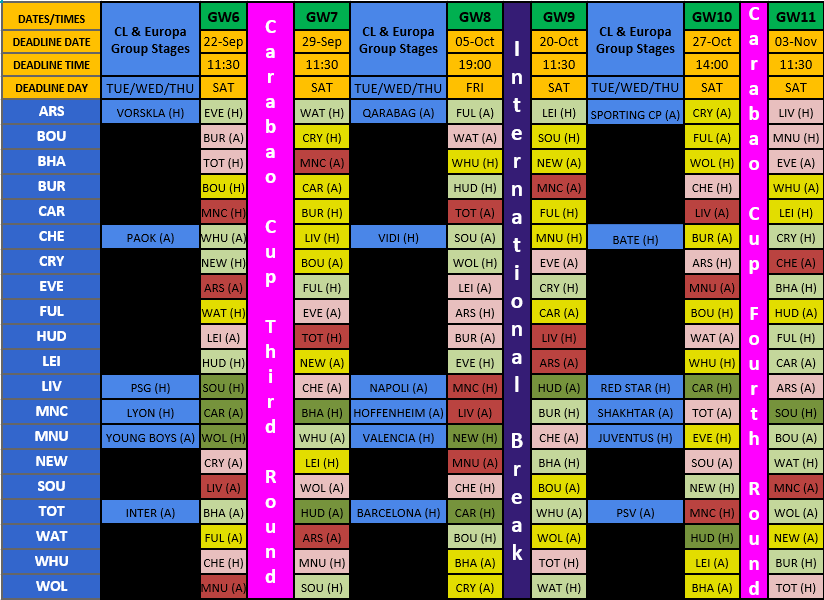 FIXTURE TRACKER LINK
Welcome to our Fantasy Football leagues section.
The League Codes for FF247 for the 2018/19 season are as follows –
Thanks to our friends Follow @ff_surgery and please give them a follow.