Fantasy Football Captain Picks Gameweek 8
Welcome to Fantasy Football Captain Picks Gameweek 8
We always love a good 'Capo-off' and so this week we have asked four of our writers to give us their picks for GW8. We asked them not to necessarily name just who their own pick will probably be, but who they would pick given a blank canvas. May the best man win and all that…
DMC – Aubameyang vs Bournemouth (H)


He was born in France and that's where he learned all the tricks of the football trade but few will know that he has played in Italy, more specifically in Milan's U-19 squad with whom he excelled in the Champions Youth Cup held in Malaysia in 2007 scoring 7 in 6 games. Why is this relevant? It isn't. But I was asked to write a whole paragraph on my captain pick. So, there it is ladies and gentleman, captain Aubameyang.
"It's a paragraph about why he should be captained in GW 8, not about some random stuff you found online while researching for this article", I hear? Ok then, I'll dig (even) deeper and let you know exactly why is he the best captaincy option this coming GW.
First and foremost, he's a great player with a magnificent goal scoring record. He has an average of 0.7 goals per league match both in his German (with Borussia Dortmund) and English exploits since 2013-14. He's averaging 1 per match atm.
Secondly, he's only second to Aguero in terms of goals scored (8 vs 7) and FPL points (59 vs 53) accrued for forwards. Now, before you tell me I am making a case for the diminutive Argentine I'll let you know that Auba is the top man when it comes to BPS and he has brought home all 3 on 3 occasions (Aguero only 2) and he tops the form chart with 9 pts per match in his last 6.
Thirdly, when he is not in charity mode, he's on penalties.
Fourthly, Arsenal are averaging 2.33 goals per game at home and Bourenemouth are yet to keep a clean sheet home or away. Expect goals, expect PEA to be amongst the scorers. Captain him if you have him, buy a couch if you don't.
Cookie – De Bruyne vs Wolves (H)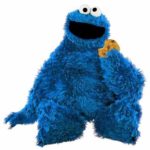 I'm not really sure that what I have to write should need writing. The evidence for King de Bruyne is laid out for all to see. He has scored or assisted in every match he has started – the one match the Belgian didn't start, City lost. He is Pep's main man. In three home games the Ginger Ninja has recorded FPL returns of 11, 13 & 17 – that's 3 matches at the Etihad, 2 goals, 5 assists and 8 bonus points. Those who were questioning, 'but can we captain him?' have had their concerns smashed to pieces.
Meanwhile, I hear comments around the traps such as, 'but will Kun even start vs Wolves' and 'Salah doesn't look interested and his decision making looks wayward', while Sterling has given us a couple of armband nightmares already. In the meantime the comments re KDB go along the lines of, 'not owning him is ruining me!' or 'should I sell Salah or Sterling to get KDB'.
Folk are selling Sterling and Salah, they are buying KDB. Folk are worried about Jesus threatening Kun's gametime (again). It is no longer enough to just own de Bruyne with his ownership likely to be nearer to 50% than 40% by the time GW8 kicks off. You'll only really benefit now by captaining him, just as you would Salah the last two seasons, Suarez before that, RVP before that. That trio didn't let you down and KDB won't now.
Wolves at home isn't a difficult fixture this season and given they travel to Turkey in front of GW8 only makes my case for KDB stronger.
Bugger…. Let's start again!
Cookie – Pukki vs Aston Villa (H)
I wrote such a convincing case for KDB that, trust me, you'd have captained him this week. However, cruel fate dealt me a bad hand with the news that our favourite ginger may not be fit for the weekend. So he's not really a viable captain option anymore. What a waste of time…..
… Or maybe not. Fate can be a beautiful thing. A sliding doors moment. And so this may be. Because while those wise managers who were going to captain KDB may just default to the widely owned and 'sheep-like' choices of Salah, Sterling, Aubameyang or Aguero, I may just have struck on a pot of gold. No, it's not Digne, TAA or Otamendi – after all, giving the armband to a defender is a big FPL 'no-no' – an avenue that only fools dare to tread. And you know that's not me.
Instead I can offer you a captain choice who plays at home and whose home form none of you can ignore. In three home games thus far, my captaincy candidate has returned 17, 11 & 12 points, made up of 5 goals, 2 assists and 8 bonus points. He has scored vs Liverpool, Chelsea and Man City and spanked three past the Toon. He plays vs a team this weekend that has conceded five goals in their last two matches. Ladies, gentlemen and fools I give you Teemu Pukki.
More widely owned that any other captain choice in this article, can you afford not to captain him? Just think, have you ever captained a Norwich player before? Probably not. Forget the Canaries' away form – they lose away and score at home and will be gunning to get back on the victory trail.
Don't say you weren't warned……
Kop – Salah vs Leicester (H)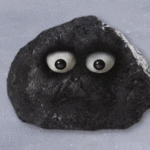 Greta Thunberg. I'm sure by now you all know who Greta Thunberg is. Now I'm no Greta Thunberg and I'm not here to speak about climate change, instead I'm here to advocate why you should captain Mo Salah this week. Hopefully I can be as persuasive as Greta!!
Salah is currently the 3rd highest scorer in this seasons FPL with 53pts. This is thanks to four goals, three assists and seven bonus points. Interestingly, all of the goals, one of the assists and all of the bonus points have come at Anfield. Where do Liverpool play this weekend? Anfield!
As always his stats are impressive. He's had more penalty area touches (67) than any other player in the game. He's had 22 goal attempts which is only bettered by Sterling & Aguero who have had 23 each. He's only managed nine shots on target which is bettered by 3 mids and 3 forwards. He's played four away games compared to three at Anfield but when the stats are averaged out we see that his stats at Anfield blow his away stats out of the water. This isn't surprising given his returns to date.
The one fly in the ointment is the opposition. Leicester. Along with Liverpool they have the best defence in the league, having conceded just five goals. Also like Liverpool, they have kept two clean sheets to date. Don't worry, there is some positive news. Both of the clean sheets have been kept at home. At the King Power Stadium the opposition averages just two shots on target but away from home that average increases to four per game. It's also worth noting that their two clean sheets have come against a Newcastle side who are arguably the worst side in the league and against a Wolves side who are struggling to come to terms with playing Thursday night football. They also haven't come up against an attack as potent as Liverpool's.
Listen to Greta and give Mo the armband!
Init – Aguero (/ Sterling) vs Wolves (H)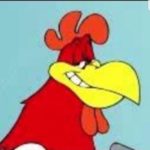 The little man has served me well so far, albeit it with consistent returns rather than anything majorly explosive. That said he does still feel like the one player who may suddenly break out in a hat-trick. It's telling that hardly anybody was actually surprised when City knocked 8 past Watford. It now just feels like something they can do if the stars align and it all comes together on the day. He could, and really should, have had said hat-trick on that day. He was then inexplicably and unexpectedly benched vs Everton. He did still manage to clamber on and get an assist though. And I appreciate that many will be reluctant to trust him with the armband again after the benching but I can't imagine Pep will go two weeks without his main striker starting, especially with an international break looming.
As for the opposition Wolves are struggling a bit, especially following their Europa adventures and they have one of those prior to Sunday's game, and helpfully for Man City it is away in Turkey.
I'm backing Kun to provide the stuffing. Unless he gets benched again… You've been warned.
Given as nobody picked Sterling I'll take him too as a bonus! Just for the record Kun got 89 minutes in the Champions League (and blanked), Sterling got both a rest, a goal and an assist. This probably makes Sterling an almost certainty to start, Kun.. who knows.
Thanks for reading Fantasy Football Captain Picks Gameweek 8. This article was written by DMC, Cookie, Kop and Init
Follow @DCoelho
Follow @SteveCook9
Follow @KenLyons79
Follow @AdamalcockFF247
FPL FIXTURE TRACKER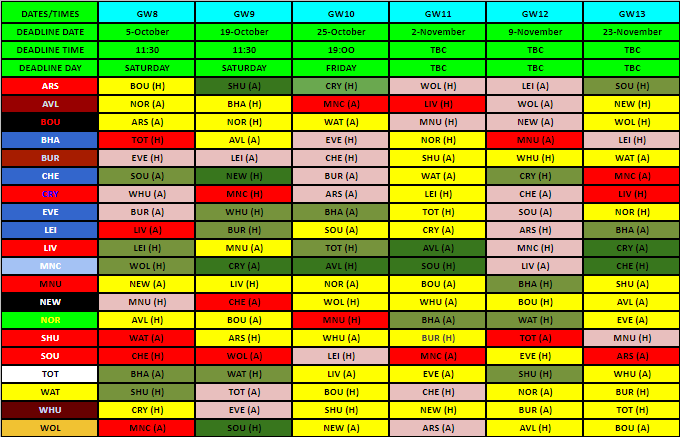 FIXTURE TRACKER LINK
Fantasy Football 247 League Codes: