Fantasy Football Captain Picks Gameweek 8
Welcome to Fantasy Football Captain Picks Gameweek 8
Last week was supposed to be all about which of Big Rom or Big Ron would beat up more on some beleaguered opponents. Antonio was a popular pick outside of that pair as he was supposed to be the star man in a high scoring affair with Brentford. Vardy was the outside pick if anyone felt a bit more daring. None of that quite worked out as expected, but ultimately football would be boring if things were always that simple. Last week's 'results' table ended up as follows;
1. Matt – Vardy, 16 points. A goal and a couple of bonus points saw Matt and Jamie take top spot by a country mile.
2. Rosco – Big Rom & Big Ron, 6 points combined. Our sneaky Geordie thought he'd pulled a fast one by picking two players but ultimately it blew up in his face.
3. Ivan – Antonio, 4 points. Pro-rata he was actually 2nd but that argument would be like two bald men fighting over a comb.
This week we have Smash flogging a bit of a differential, Kralin going route one and Rosco, not content with two picks, now seemingly plumping for an entire team of them….
Smash- Son v Newcastle (A)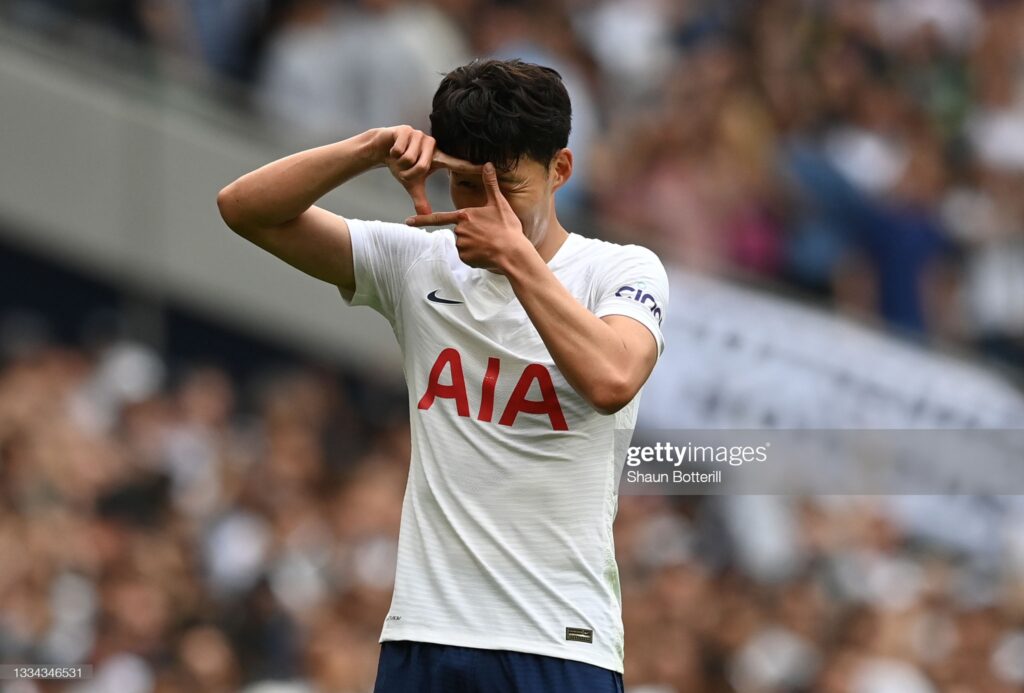 Everyone will be captaining Salah this weekend and no doubt any FPL expert will be saying the same thing. However if you don't like the early kick off, want to bet against Salah or just want to go different then Son is your man. All eyes on St James Park this weekend as the new Newcastle era starts, they now have the richest owners in the world. Messi, Mbappe, Haaland etc here we come. The Newcastle game vs Spurs is a sell out. The fans are over the moon there, will be mass celebration that Mike Ashley is finally gone. There's great excitement in the North East that the good times will soon be back. The harsh reality though is they can't buy any players till January, Steve Bruce is still the manager (as I write…) and there will be more pressure for the home team to attack and perform. All of this plays into Son's hands as with Newcastle attacking to please the home crowd that leaves plenty of space for Son to run in behind.
Heung-Min Son has been going under the radar a bit so far this season. Spurs have been struggling under Nuno and his partner in crime Harry Kane has not really looked interested. The South Korean does however have three double digit returns so far this season against City, Watford and Aston Villa. He has also only blanked in two of his six matches. He has low ownership at 13% and is only two points off being the second highest points scoring midfielder in the game behind Salah. Against Aston Villa last time out he was singled out for praise by Dean Smith stating that he was unplayable at times and he scored while away on international duty this week so Son is clearly coming into form. We know he's one of the most lethal finishers in the game and he does not need many chances to score goals!
We are only seven games into the new season but what do Hwang, Antonio, Benrahma, Ronaldo and Sarr all have in common? They have all hauled when they have played Newcastle. Newcastle are a good team to target for FPL returns. 20 big chances conceded (1st worst), 11 big chances conceded goals (2nd worst), zero clean sheets (1st worst), 115 goal attempts conceded (2nd worst), 5.8 mins per chance conceded (2nd worst) 38 shots on target conceded (2nd worst) 13.65 xGC (1st worst) and they also concede a lot of chances down their right side. Basically Newcastle are really bad and they concede a lot of chances and Son does not need many chances to return FPL points! Son could easily be the next player to return a double digit return against Newcastle and the man to spoil the Newcastle party.
Kralin- Salah v Watford (A)

Sorry to piss on Smash's parade – in the sense of this being an 'FPL expert' advising you to captain Salah – but someone had to go on next and if I hadn't been so deep in research about Salah then I would have posted first. As ever, I use 'research' in just about the loosest possible sense. With nothing meaningful to say, and in mounting panic and desperation, I flicked through my battered copy of
The Alexandria Quartet
seeking auguries, whispers, anything from the past to help us more clearly the fate before our eyes. So I embarked on a vain search for a quote that would link the Egypt of the 1930s / 40s with he who is a very strong candidate this week.
But nothing doing, dear reader, so I'll fall back on dull numbers while you bunch your eyebrows together in the manner of a child struggling with a complex puzzle. The last time I waffled on about Salah he had brought home 50 points from 5 games – two games on he's got to 70 points; the last haul was notable for being against the reasonably tight defence of Man City. He is clearly in wonderful form, assisting as well as knocking them in, and is now picking up bonus points with ease and aplomb. I'd give you the numbers of touches in the box, pirouettes on the half-way line, etc, but my account got hac I made a principled decision not to shell out for Opta data.
Whether or not Watford will put on any sort of show (and therefore play into Liverpool's hands) for their new manager remains to be seen. Their defence, whilst not as dire as Newcastle's or Norwich's, is still leaky and their form – three defeats in their last five – not exactly encouraging. They did give Liverpool a bit of a hiding the last time they met, however, though still have some distance to cover to be considered a bogey team.
For those wary of the early kick-off, don't be, it's only a game. And truth disappears with the telling of it.
Rosco – Foden v Burnley (H)
If you're heading into GW8 without a Man City player then you best take your butt to Barker & Stonehouse and pick out their biggest three-piece because if history tells us anything it's that this fixture is going to be a very one-sided affair. In their last 8 meetings City have put 30 goals past the Clarets, 24 of those came at the Etihad with the last 4 all ending 5-0. Ouch.
I've picked out Phil Foden as my personal favourite, that's more because… (1) I own him, and (2) he is the Man City player who given his GW7 performance at Anfield, is the one player (I hope) Pep simply cannot drop. If however, you have another; be it, Torres, Jesus, Cancello, Grealish, or even Mahrez (shudder) then all stand a great chance of scoring big, if they play.
Back to Foden. Last season somebody Tweeted that Phil Foden was so good we had all overlooked the fact that a 20-year-old in 2020 was called Philip. They have a point. Foden has been threatening to become a Man City regular for what feels like a lifetime now. However, starting the season at 8 million and carrying an injury he's not a player many have as yet been confident enough to add to our FPL teams. Then GW7 happened and slowly but surely his name is starting to pop up in GW8 wildcard conversation. I've taken the plunge, I may live to regret it, but with a sub 2% ownership, the upside is clearly there – for now.
Against Liverpool he looked unplayable, His build-up play with Kevin De Bruyne and Jack Grealish was a joy to behold, although I'm sure James Milner wouldn't agree. Rinsed. He carried on where he left off at the weekend for England against Andorra. Once again he was the standout performer, playing in a deeper role that pundit Roy Keane likened to that of NFL star Tom Brady. High praise indeed. So in a world of Harrys, Jacks, and Jaydens, stick with good old Philip. Let's just hope he plays, over to you Pep. Gulp.
The confessional…
This is where we ask our entire writing team to tell us who they think they will pick this week…. There are more caveats and get out clauses than a Lionel Messi contract but this is their initial gut feeling based upon who they actually own.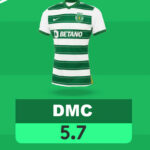 DMC — KdB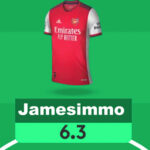 Jamesimmo — Salah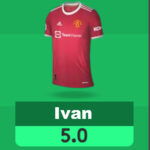 Ivan — Torres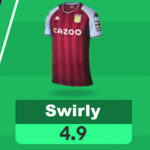 Swirly — Salah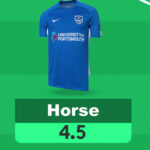 Horse — Salah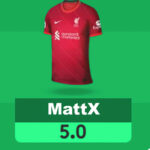 Matt — Salah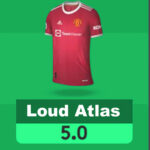 Loud Atlas — Salah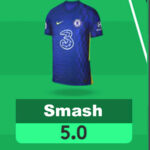 Smash — Salah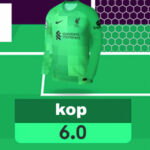 Kop — Salah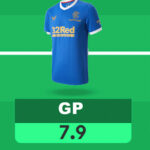 The Gallant Pioneer — Salah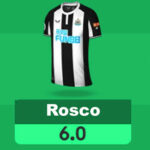 Rosco — Salah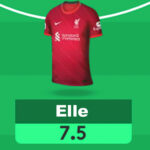 Ellefcee — Salah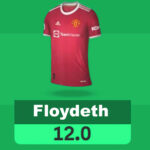 Floydeth — Salah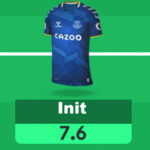 Init — Salah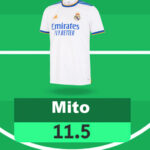 Mito — Salah
VOTE ON THIS WEEK'S CAPTAIN POLL GW8
Thanks for reading Fantasy Football Captain Picks Gameweek 8.
FPL FIXTURE TRACKER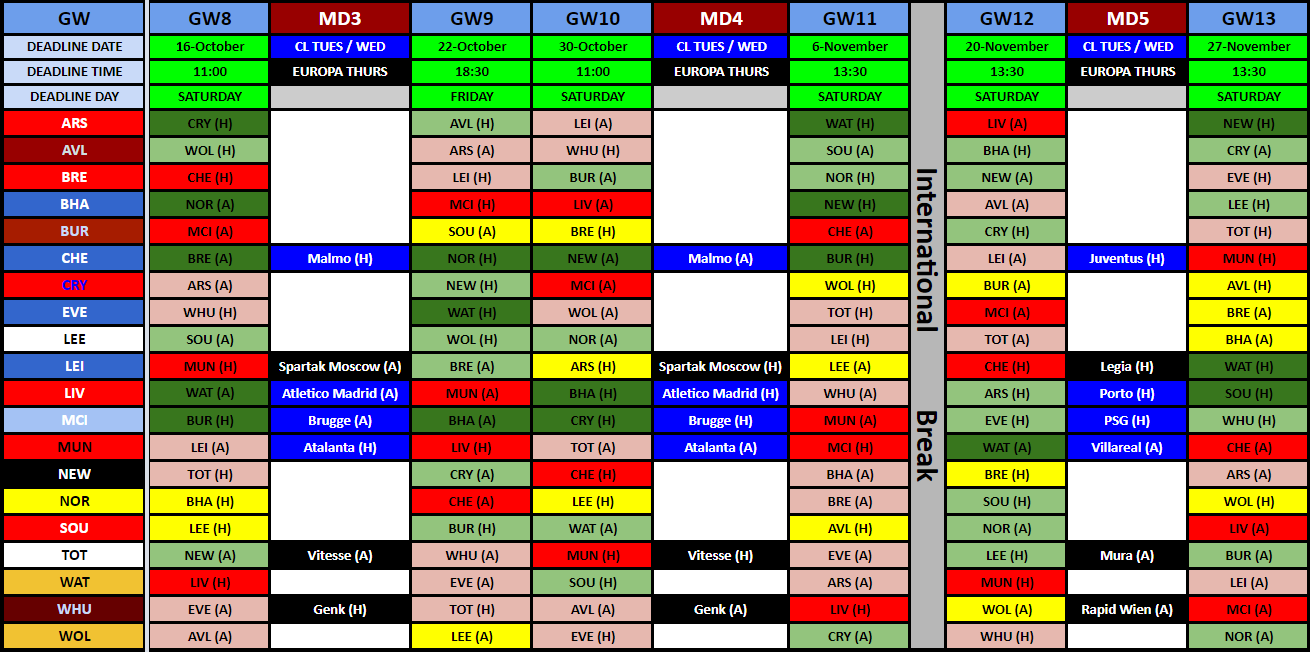 FIXTURE TRACKER LINK
SET-PIECE TAKERS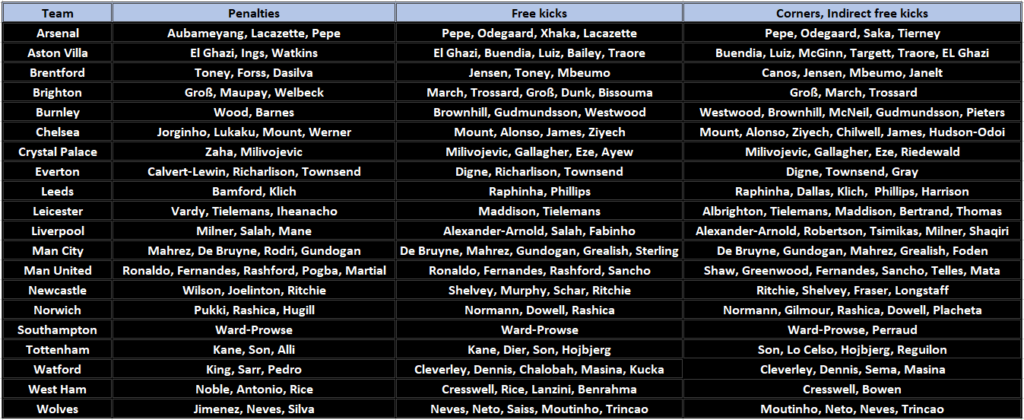 Predicted Line-Ups FPL 2021/22
You can access our Live feed to these here.
FF247 LEAGUES FOR 2021/22
Fantasy Football 247 League Codes:
Both leagues will be shut to new entrants as of 01/01/22.