Fantasy Football Captain Picks Gameweek 9
Welcome to Fantasy Football Captain Picks Gameweek 9.
Welcome to Fantasy Football Captain Picks Gameweek 9. International breaks are not good for the writers of captain picks articles, because they interrupt the flow in terms of Premier League games. If we want to compare data from, say, the last four gameweeks we need to go back one month. To put it in perspective, that's when Teemu Pukki still scored goals. Yeah, that long. Not to mention that players go away from their clubs and countries to join a totally different competitive environment. They go through a lot of travel and emotions for 10 days and they then are suddenly back to playing on a cold rainy night in Stoke. Well, not exactly there, but you know what I mean. I don't expect team form to suddenly change too much (for the worse or for the better) but individual performances are much more difficult to assess.
So, there you have it: if my picks shine, it's all on me; if they fail miserably, we blame the international break.
1. Tammy Abraham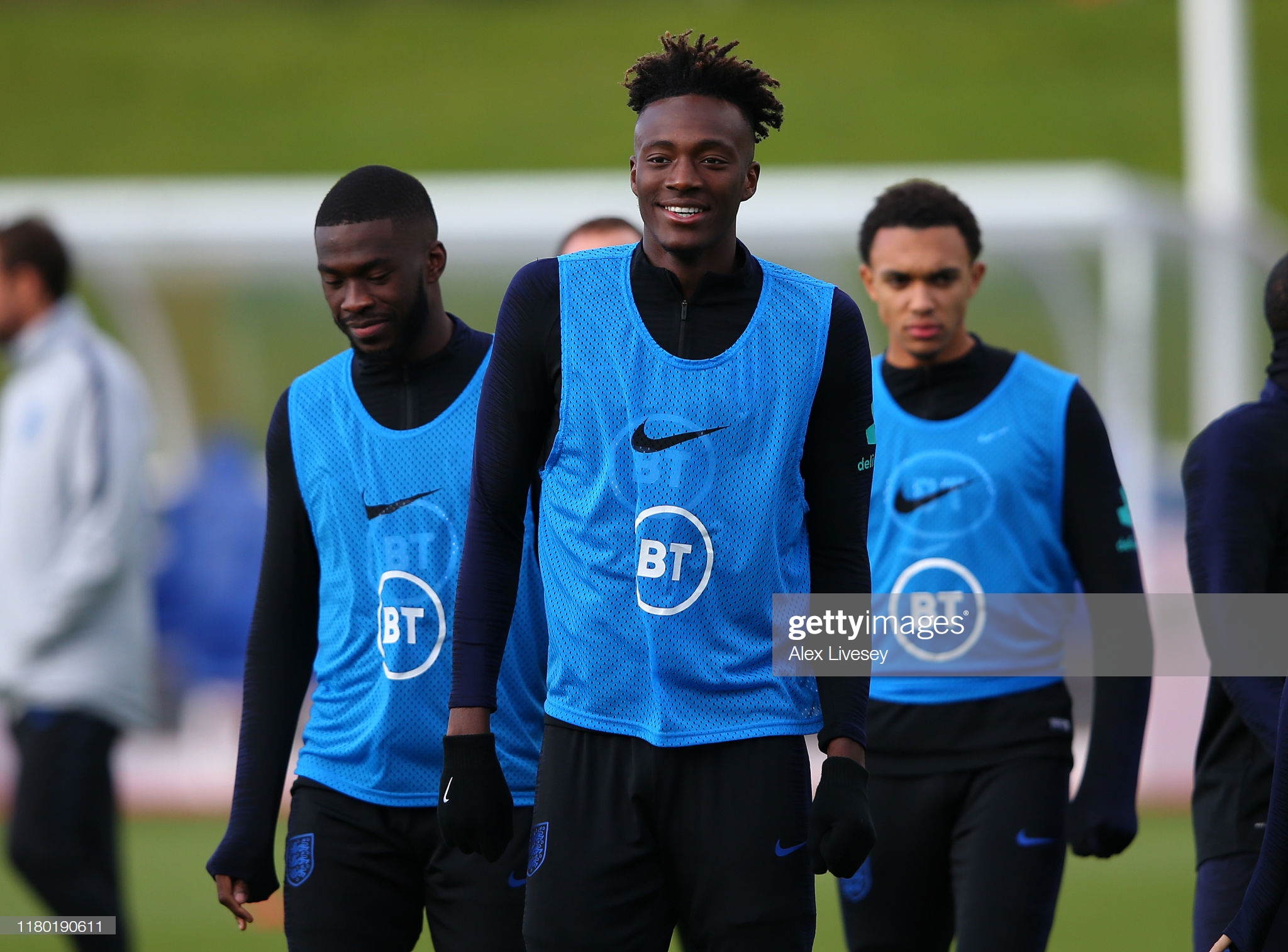 First up is the Chelsea academy, London-born, Frank Lampard protegee Tammy Abraham. A lot was said at the beginning of the season – and rightly so – about which forward between him, the French Adonis Giroud and Belgian Michy Batshuayi would lead the line. Fast forward eight game weeks and young Tammy has started seven and scored eight goals from 26 shots, 15 of which were on target. That's an impressive 58 per cent shooting accuracy – only second to that Finnish(ed) guy (what's his name?) amongst the top 10 strikers for total shots. He has three double-digit hauls already in a mere eight gameweeks, which is only matched by notable people like KDB, Mane and Pukki. OK, Mahrez too, for the stats nerds.
Word of caution here is, of course, his consistency. We mustn't forget he has just turned 22 years old, so it's only normal that he blanks here and there – and he has done exactly that in four games already. The other caveat is that three of his four blanks were… at home. At that, he is playing Newcastle, a team who have only shipped one goal from their games vs Arsenal, Spurs and Man United. OK, maybe you shouldn't captain him then.
2. Callum Wilson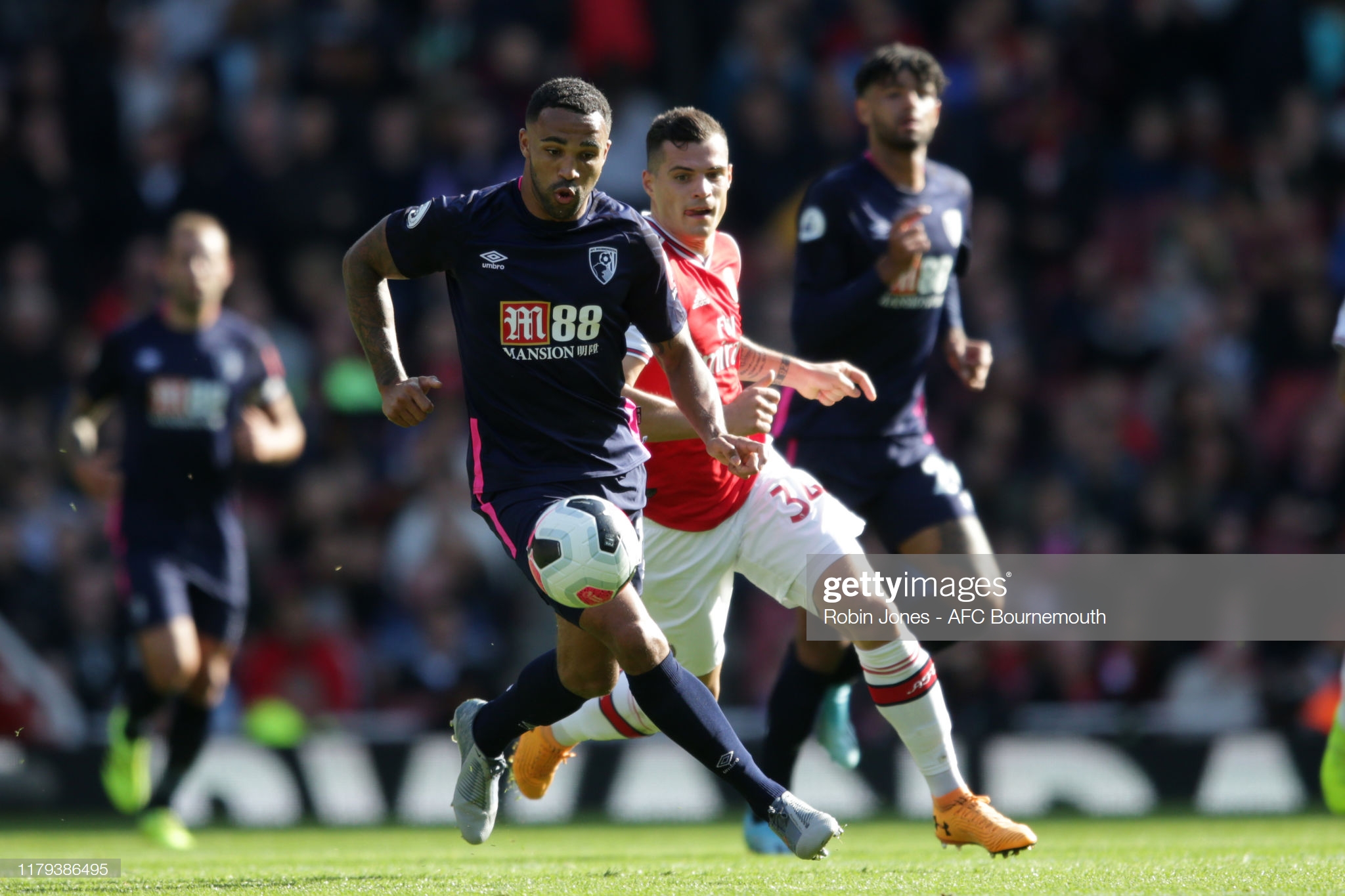 Callum Wilson is one of two strikers to reach the Premier League, having come from the Championship in the 2015-16 season and scored 20+ in the previous season. There was much debate during that pre-season on who would be the better man for FPL and, indeed, Premier League football. Can you guess who the other guy was?
Anyway, Callum scored five goals in the first 13 games of that season and then picked up a cruciate ligament rupture that made him miss the rest of the season. In the following campaign, he scored six goals before picking up… a cruciate ligament rupture that made him miss the rest of the season. The next one, he scored eight and then… OK, I'll stop. Let's just say he played 30 games last season – scoring 14, assisting 12, accruing 22 BPs and reaching a career best of 168 FPL points. That was ahead of people like Harry Kane and Bobby Firmino and practically on par with that man Jamie Vardy. That's an average of 5.6 points per game (PPG).
This season, our man Wilson has assisted in all of the first three games and has scored in all of the following four, including a double-digit haul vs Everton on home soil back in Gameweek 5, taking his tally to a 6.0 PPG ratio for the season. Consistent. He's up against a Norwich team that has lost all of their four away games to date, shipping 10 goals in the process, including four at Anfield and, perhaps more importantly in terms of their fixture this gameweek, losing 2-0 at West-Ham, Burnley and Crystal Palace too. Consistent.
So here we are, Mr. Consistent facing a consistently conceding Norwich side. Wilson has five goals to his name at the moment, so he's either going to pick up another cruciate ligament rupture himself – knock on wood – or he is on course to his best season ever. I'm in the latter camp so if you have him, or plan to buy, I recommend you give the player the armband while you're at it.
3. Harry Kane / Heung-Min Son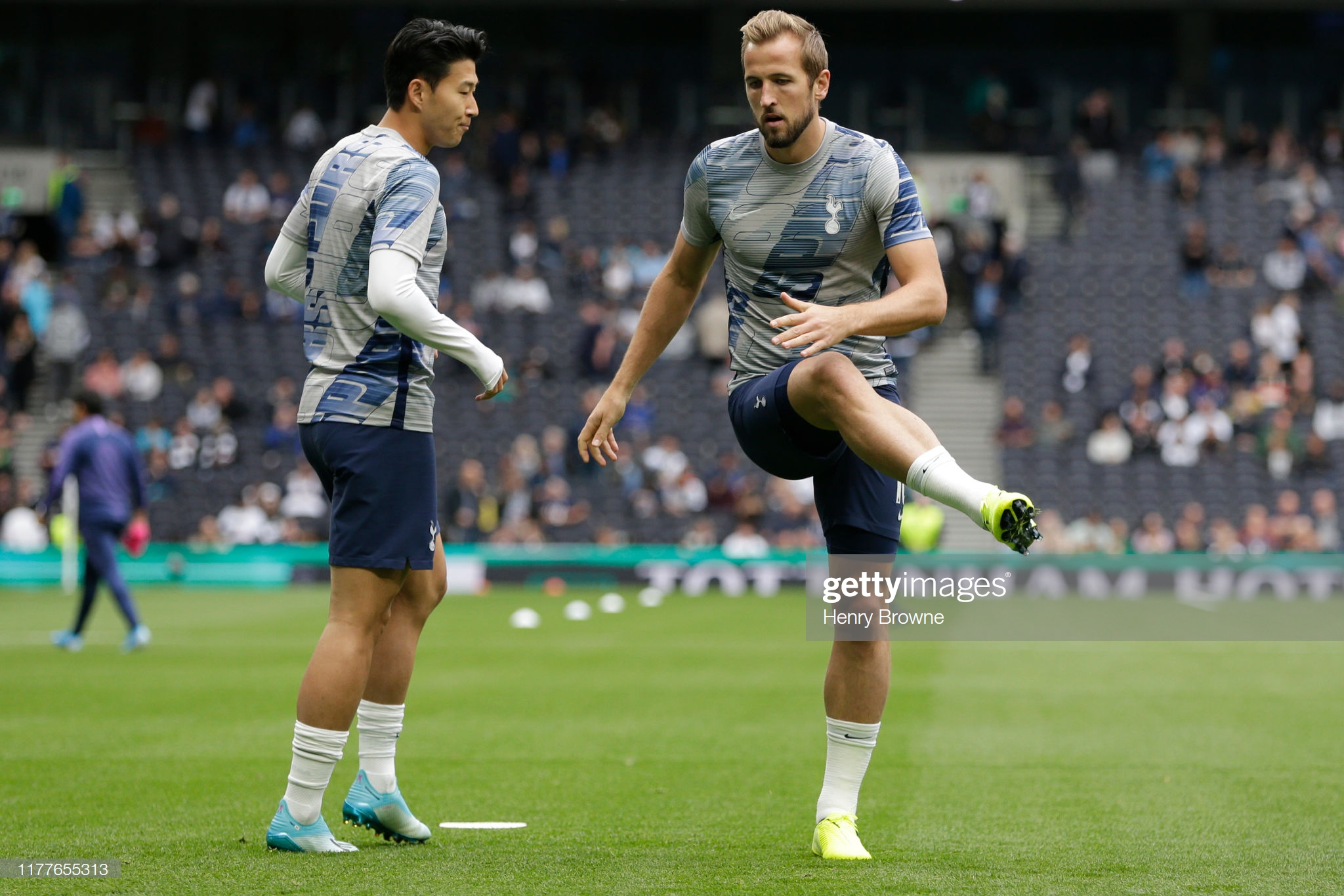 Spurs, I know. But bear with me. They are facing Watford. The Hornets are now led by this guy Quique Flores who has to be one of the worst coaches to ever oversee a football team. Believe me, I saw it with my own eyes when he was the manager for Benfica here in Portugal. Granted they had a poor team but, hey ho, Watford players are not exactly superstars or setting the world alight. Flores' first game showed how his leadership is so poor, shipping eight at the Etihad. OK, Man City are what they are and may possibly do that to any mid to low tier team on their day, but the fact that Wolves did not suffer such a result – and actually beat the champions in the same venue two weeks later – just goes to show how bad Watford are at the moment. They then followed that trashing with a 2-0 lost at Wolves. Yes, that's a six-goal improvement… but they then failed to score a goal at home to Sheffield United and, while I appreciate the Blades are tough to beat or indeed score against, that's not the result you expect from a team that is supposed to bounce back after the appointment of a new manager. And it's not that they were close to beating them, either – they had 39 per cent possession and 70 per cent pass completion.
So, what has Harry Kane to do with this? Simple, Watford are away from home this week and they pay visit to the almighty Spurs. Now, Tottenham are dealing with a bit of a crisis here, I am aware, but our man Sir Harold actually has a decent-ish record at home, scoring three and assisting one in four games. I know these came in tough circumstances – and that with only one double-digit haul he is yet to "explode" – but it being against the Hornets that makes me more confident that he'll score big this week. If you look at the numbers, the England international is also unlikely to blank here, to be fair, given that he has scored or assisted in four of his last five Premier League games which actually reads as 10 of his last 11, if you add all the competitions he's involved in for club and country.
The same can be said about Heung-Min Son, who also has four returns in his last five for the Premier League. If you think about it, the Brighton game can be seen as a glitch in terms of FPL returns for both of the Spurs players and, again, with Watford coming to town, I can see Son also adding to his season's tally. If it helps, he's my captain at the moment.
4. The best of the rest
You don't really need me to point out some other obvious candidates but if you insist, I'll let you know that Raheem Sterling, Mo Salah and Jamie Vardy were all in contention to enter this article. They are the ones I'd captain, in that order, if I had them and didn't own any of the above.
Thanks for reading Fantasy Football Captain Picks Gameweek 9. This article was written by DMC.
FPL FIXTURE TRACKER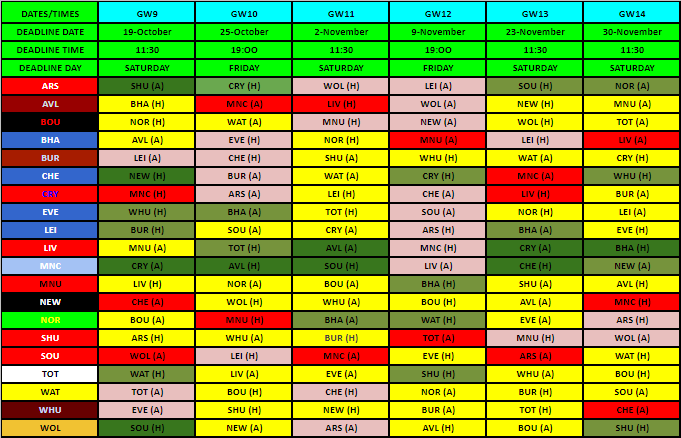 FIXTURE TRACKER LINK
Fantasy Football 247 League Codes: