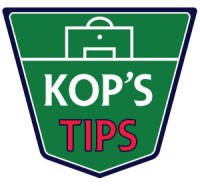 With just three gameweeks remaining there appears to be a feeling of apathy reverberating around the world of fantasy football! We can't quite put our finger on the reason for this but our old friend the 'template team' is perhaps largely to blame! However we've all gotten this far and with the finishing line in sight there is no excuse for taking your foot off the pedal, unlike some Premier League sides. With only three gameweeks remaining it is going to be quite difficult for those of us chasing to make up any serious points differences but try we must as none of us want to turn into the Arsenal of the fantasy football world. Did you know that finishing above Spurs is seen as an achievement by the Gooners? Ya learn something new every day. We've decided to change up our Tips article this week and instead of looking at individual players we have focused on a trio of topics which we feel are central to the remaining gameweeks. Hopefully you'll find it of use!
DGW37! – To chase or not to chase?
Love them or loathe them double gameweeks certainly make the build up to that particular gameweek that bit more interesting. Even when the teams involved have no obvious fantasy assets we all go weak at the knees and load up with players whom in any normal gameweek we wouldn't touch with a barge pole! Sometimes it works out while others it doesn't. Remember DGW31? Those who were brave enough to bring in the likes of Phillips, Austin & Benteke certainly made hay while the sun was shining. And will we ever forget DGW34? The vast majority of us had the full complement of Liverpool players in our teams, and look where that got us! While those who brought in a couple of Leicester players went home happy. What this goes to show is that when it comes to double gameweeks you can throw the rule book out the window.
[three_fourth padding="0 20px 0 0″]
[/three_fourth]So with that in mind let's take a look at those teams who feature in the final double gameweek of the season, Arsenal & Sunderland. With five wins and a draw from their last six games Arsenal are currently top of the form table and none of us will be surprised should they continue this excellent run of form with a win over Swansea in GW36 which will set them up nicely for DGW37 when they travel to Old Trafford and then host Sunderland. To best analyse their assets ahead of their double we'll split them into defence & attack, and review some basic stats from the last 6GW's. In goal David Ospina has started each of the last six games picking up 26 points primarily thanks to three clean sheets. In front of him Per Mertesacker has started five of the last six picking up 27 points thanks to three clean sheets & five bonus points. Laurent Koscielny started all six games picking up 28 points thanks to three clean sheets and five bonus points. Nacho Monreal also started all six games picking up 24 points thanks largely to three clean sheets. Mertesacker & Koscielny are both priced at £6.0m, with Ospina & Monreal are at £4.9m and Bellerin at £4.7m. Having looked at their basic stats and their current values it's hard to look beyond David Ospina & Hector Bellerin. With Mathieu Debuchy currently sidelined with a hamstring injury Bellerin is unlikely to be rotated, however if you're looking for a guaranteed starter for the remaining games then Ospina is probably the better bet!
So that's the defence dealt with, let's now move onto the midfield/attack and again we'll look at the last six games. Alexis Sanchez has started all six games picking up 38 points thanks to three goals, an assist and six bonus points. Santi Cazorla has started all five games picking up 23 points thanks largely to three assists. Aaron Ramsey has started all six games picking up 50 points thanks to three goals, four assists and eight bonus points. Mesut Ozil has started five of the games picking up 21 points, scoring just once in that period. Olivier Giroud has started all six games picking up 37 points thanks to four goals and an assist, although he has blanked in his last three games. In terms of their current prices Sanchez is by far the most expensive at £11.3m while the other four are priced between £8.9 and £8.2m. In terms of ownership Sanchez is by far the most popular, featuring in nearly 30% of teams, while if it's a differential you're after Ozil is the one for you as he features in less than 4% of teams. Taking all of this into account we feel that on current form Alexis Sanchez and Aaron Ramsey are the ones to own as we move towards DGW37, with Olivier Giroud also worth serious consideration.
[three_fourth padding="0 20px 0 0″]
[/three_fourth]Let's now take a look at Sunderland (don't worry, we'll keep it short!). Their recent form has been rather patchy, with two wins and a draw from their last six games. From a fantasy perspective the issue is that they've only scored five goals in this period, while they've conceded 11! Another issue is their remaining fixtures, they face a trip to Everton this week and in DGW37 they host an in form Leicester side and then travel to Arsenal, before travelling to Chelsea on the last day of the season. It's hard to see them keeping any clean sheets or scoring many goals for that matter. At the back you could consider one of Costel Pantilimon who could pick up some save bonus points or Patrick van Aanholt who could register an assist. Moving up the pitch and the only one we feel worth any consideration is Conor Wickham who has scored twice in his last three. Jordi Gomez did score twice last time out against Southampton, although they were both penalties and he's unlikely to score two penalties in every game!
In conclusion, anything less than three Arsenal players should be seen as a big risk while any more than one from Sunderland should be seen as a punt. There has been a lot of talk that Arsene will rest/rotate a number of his key players as Arsenal have the Cup final on the horizon, but it's worth remembering that should Arsenal win their remaining league games they will finish 2nd and this will be seen as a big step forward for the Goonies and therefore we fully expect Arsene to play his strongest XI for the remainder of the season.
[divider_1px]
Bargains from the relegation battle?
With Chelsea having won the title and the Champions League places all but decided our attentions now turn towards those involved in the relegation battle as they are the teams with most to fight for. It's pretty safe to assume that there are seven teams (Villa, Newcastle, Leicester Hull, Sunderland, QPR & Burnley) involved in the battle, so let's take a brief look at each of these teams to see who's in form and what bargains are available.
[three_fourth padding="0 20px 0 0″]
[/three_fourth]Aston Villa: The Villains have won two and drawn one of their last six games of their last six games and if they are to survive which it now looks as though they will they can thank Christian Benteke who has scored ten goals in his last eight games. At a price tag of £7.7m the Belgian is the leagues form striker and with an ownership of just 7.7% he is proving a superb end of season differential. Having kept just one clean sheet in their last six games and conceded 10 goals their defence can be ignored. Cookie's mate 'young' Tom Cleverly has scored in his last two games and at £5.2m he might actually be worth a punt! (Ed… errrrr!!)
Newcastle: Eight consecutive losses…ignore them!
Leicester: The current darlings of the fantasy world! The Foxes have won five of their last six games, scoring 12, conceding 6 and keeping three clean sheets. If you're in the market for a cheap goalkeeper you could do a lot worse than Kasper Schmeichel who managed to pick up all three bonus points against Burnley without saving a penalty, a feat usually unheard of. Ahead of him Wes Morgan is in excellent form, scoring twice as well as picking up an assist in his last seven games. If you're looking for a cheap 5th midfielder to free up some cash Marc Albrighton should certainly be considered, he's claimed a goal & an assist in his last two games and is priced at just £4.2m. Up front both Jamie Vardy & Leonardo Ulloa represent excellent value for money. Vardy has three goals & three assists in his last seven games while Ulloa has three goals and an assist in his last five, and is also on penalties.
Hull: Despite their recent win over Liverpool Hull's form hasn't been anything to write home about, they've won two and lost four of their last six, scoring seven and conceding eleven in this period. In midfield Ahmed Elmohamady has registered a goal & two assists from his last six games, while up top Dame N'Doye scored twice against Palace in GW34. In all honesty if you were ever going to pick up a Hull player it was ahead of DGW34 and there are certainly better cheap options currently available.
Sunderland: See above.
QPR: With just one win and two draws from their last six games Rangers looked doomed and from a fantasy perspective there really isn't anyone worth considering.
Burnley: Having picked up just one point from their last six games it's hardly surprising that Burnley are all but relegated and just like QPR there is no one worth your consideration.
So following this brief review it is clear that there are a few, but not many budget options available at the foot of the table. This is hardly surprising as there's a good reason that these teams are involved in the relegation battle, they're not very good! Christian Benteke and the Leicester players are clearly the best options, while the Sunderland players are possibly worth a punt due to their double gameweek.
[divider_1px]
Should we ignore those teams who have nothing to play for?
At this stage of the season there are always a number of teams who on the one hand are safe from relegation while on the other hand they have no chance of qualifying for Europe and currently West Brom, Palace, Everton, Stoke & West Ham all fall into this category. For now let's assume that Arsenal win the Cup, this means that the teams finishing 5th, 6th & 7th will all enter the Europa League, lucky them! At the moment these spots are occupied by Liverpool, Spurs & Southampton and in all likelihood this is unlikely to change, although Liverpool will not have given up hope on a top 4 finish. That just leaves Swansea who currently lie 8th four points behind Southampton and they won't give up on catching the Saints just yet. So on that basis let's throw Spurs into the mix of those teams who have nothing left to play for, despite what their fans might say.
Having conceded 10 goals in three games between gameweeks 30&32 West Brom's defensive solidity seemed to have come to an end, but they've bounced back with three consecutive clean sheets against Palace, Liverpool & United. They play Newcastle this week which is surely another clean sheet, but then face games against Chelsea & Arsenal. If you own Boaz Myhill or any Baggies defenders we'd suggest you hang onto them, but now that their safety is all but secured we'd advise against investing in them.
Having won four on the bounce to secure their safety Palace have now lost their last three and would appear to have packed their cases and are now headed for the departure lounge. The likes of Bolasie & Murray proved quite popular during their recent purple patch but it's probably time to ditch them and look for alternatives.
Everton have bucked the trend winning four and drawing one of their last six games and while they slipped to a defeat away to Villa in GW35 they still offer a number of viable options for the remaining games. They play Sunderland, West Ham & Spurs in their remaining three games and these games will certainly present opportunities for both clean sheets and goals. At the back John Stones offers excellent value for money while if you're willing to take a punt up take you could gamble on the ever reliable Romelu Lukaku!
Having won just one of their last six Stoke have also packed their bags and don't offer any real candidates for our fantasy teams but should you be prepared to take a punt you could look towards Charlie Adam who has picked up three goals and an assist in his last six games and features in just 0.7% of teams.
With two wins & two draws from their last six West Ham clearly can't decide whether or not to head for the airport. With just four goals from their last six games their midfield and attack is a complete non entity. They have however kept back to back clean sheets making Aaron Cresswell a possible candidate for your teams.
Over the course of the season Spurs have produced a number of candidates for our teams with both Nacer Chadli and Christian Eriksen proving popular at different times this season. However Harry Kane has proven to be the man for all seasons and the youngster has had a phenomenal season scoring 20 as well as providing seven assists. Since bagging a hat-trick against Leicester in GW30 Kane has registered just one goal and a very lucky assist in the subsequent five games while Spurs have gone off the boil with just two wins from their last six games. So, is it time to sell Kane? Quite possibly, and should you have some spare cash floating around Olivier Giroud (DGW) or Christian Benteke (form) are the obvious replacements. Don't be worrying about the money you have tied up in Kane as at this stage of the season you're highly unlikely to buy him back should you choose to sell him. Obviously selling someone like Kane is a gamble due to the fact that he features in just under 50% of teams and any goals he scores is likely to negatively affect your ranking. However if he continues to blank and you've replaced him with someone who knocks in a few then you're quids in in. Now as most of you know I'm quite conservative when it comes to my transfers but I actually reckon it's time to cut Kane free. There, I said it, sell Harry Kane.
[three_fourth padding="0 20px 0 0″]
[/three_fourth]One final team who has nothing left to play for is Chelsea, but we haven't included them with the above rabble because as the newly crowned champions they deserve better!! The question is now that Chelsea have the league wrapped up will they take it easy and simply coast through their remaining games or now that there's no pressure on them will they cut loose and start to play with a freedom which we haven't seen from them for quite some time. Will Jose rest any of his stars? Who knows, but having recently won the FA Youth Cup for the 3rd time in four years Jose may decide to give one or two of the youngsters a taste of the big time. One thing we do know is that Chelsea's players do not report back for training this week until Thursday while Jose plans to give them another four days off next week. So do we sell or hold our Chelsea assets? There really isn't a definitive answer for that question but given Arsenal's current form & remaining fixtures there is a strong case to be made for dropping your Chelsea players in favour of those from Arsenal!
[divider_1px]
Thanks for reading Fantasy Football Hot Topics. This article was written by Kop Warrior
[divider_1px]
WooFBet
We would like to remind you that our official partners, WooFBet, are again running a whole host of prize competitions, which will please many of you who are slowly building a lovely retirement nest egg, while others continue to persevere in the hope that this week will be their week! If you haven't done so yet we recommend you get yourselves over to WooFBet.com as this week they have over €300 in free entry prizes and a whopping €1,850 in guaranteed pots. You also have the option to create your own tournaments and head-to-head challenges. Choose your rules and buy-in fee, and invite friends or leave it open for the public to challenge you.
[divider_1px]
Don't forget to vote in this week's Captain Poll