Fantasy Football Inside The Mind Of An FPL Player Gameweek 19
We had a whole raft of articles planned this week but given the current climate / situation we decided to sit on our hands a bit, rather understandably. As a result we now have a bumper combo one coming your way later in the week as we will somehow attempt to combine a Christmassy Tips article with the Site Team playing a Wildcard, with Predicted Line-Ups tagged on the end of it. Wish us luck, etc.
In the meantime we were going to do a Captains article but trying to stretch the few short words 'Salah plays Leeds' into 1000+ was beyond even us.
Instead we have decided to fill the gap with one of our newer additions, one which seems to have proved to be very popular since we introduced it a few months back.
If you haven't happened upon it before it is a fairly simple concept; we ask a few of our writing team to review their FPL team from last week, give us a bit of an update on their season and then preview the week ahead in terms of how they feel they will approach it.
This week we have a bit of a heavyweight panel with the current Golden Boy of FF247 (Rosco) and his plans for FPL domination, the big boss himself (Init) trying to pretend that he still knows / cares what he is doing and the man of a few chosen words (Kralin).
(It should be noted that the teams shown may not always end up being the final teams, players get injured, plans change. What it will give you though is an insight into a variety of different playing and transfer styles (some go early, some go late). When possible, we will post in the comments if plans significantly change).
ROSCO – TEAM LINK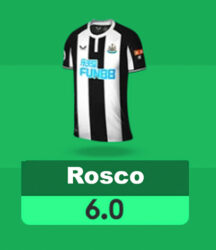 GW18 points: 68
Total Points: 1276
Overall Rank: 61
Rank Change: Green arrow 54
Free transfers: 1
Money In the bank: £0.5m
Chips: First Wildcard and Bench Boost used
GW18 Review
The good:
As game week 18 crumbled all around us I was fortunate to head into the Saturday deadline with a team of 11 starters and a free transfer in hand. I felt very fortunate. The plan for the week was Watkins in for Wilson, but given such unprecedented times, I'd be damned if I was making an early move. So when the Villa game was called off, and a million managers who had brought in Watkins cried in disbelief, there was me, once more relieved. My attention turned to the Arsenal match, with Lacazette the default forward alternative, I made the move 5 minutes before the deadline and fortunately that one survived. With doubts surrounding the Sunday games, I ended up moving Antonio on, benching Wilson just in case one of my other players didn't get on the pitch.
I finished the GW with 68 points, the highlights being Alonso's 9-pointer and getting another Smith-Rowe goal off the bench. Another green arrow moved me from the heady heights of 115th to the quite astonishing rank of 61st. A lovely early Christmas gift!
The bad:
As ever I can't really complain too much. Foden not making the 11 or even getting an appearance from the bench was frustrating, but not half as frustrating (depressing) as actually watching Man City pick apart Newcastle with such ease. Ironically The 2 points that Wilson brought from my bench did more for my rank than the 18 that Cancello netted, but I'm still glad to own him.. like every other man and their dog.
The ugly:
There's nothing I can really add here, at least nothing without sounding like a bit of a knacker!
GW19 Preview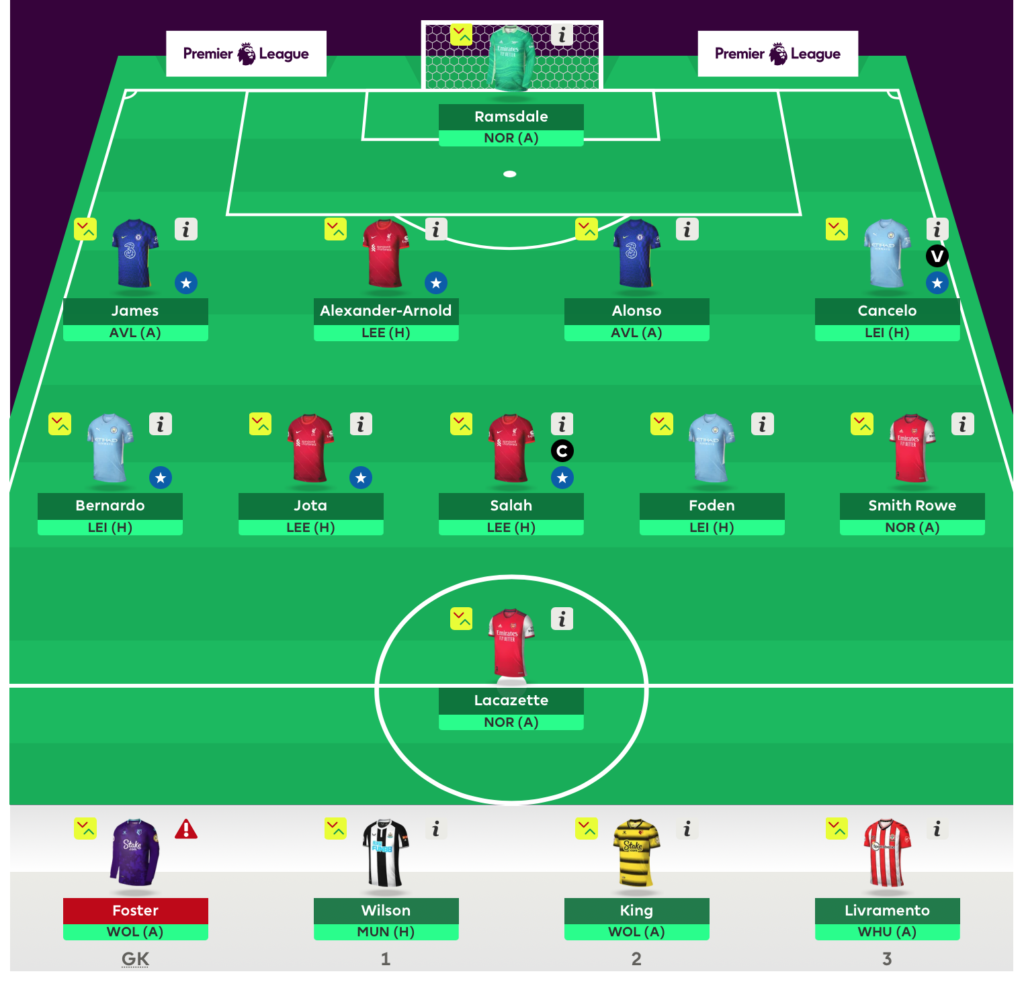 Transfer plans
My team looks well set up. Obviously, at the moment we assume the best and plan for the worst. So for now, I'll sit on my transfer and come Boxing Day, should there be matches then I'll make a move. If there are no cancellations then I'll consider bringing back Antonio. I'll be honest, I'm not convinced. The fixtures are there, but the form is not. At my rank he's dropped to around 10% EO so theoretically he can't hurt me too badly should he do well.
I'll also have to see what Pep has to say about Foden. It sounds like Phil and Jack have been naughty boys, and if I was to be on anyone's naughty list it would not be Pep's. I like the look of the Spurs festive fixture run and I was impressed with their performance against Liverpool. The problem is money. Foden to Son leaves me £1.8m short, and unless I have to, I won't be taking a hit.
I also think Livramento may need to go, yes he's cheap but the Saints don't look likely to keep a clean sheet any time soon and there are better options in and around his price. Dalot seemed a good option given his price and the fixtures but with rumours that he's one of the players with Covid I may look at Davies or if I can afford it (based on potential future transfers) then I may go with Reguilon.
Despite his blank at the weekend, I'll be sticking the armband once more on Mo Salah who faces a Leeds side ravaged by injuries. I can see the reds giving their fans a belated Christmas gift of goals – lots of them.
Transfer summary:
If all is well potentially Antonio is in for Wilson. However, if we start losing games to Covid I remain fluid in my plans and any moves will be made 5 minutes before the deadline.
Captain for GW19: Salah
INIT – TEAM LINK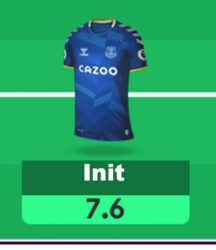 GW18 points: 71 (-4)
Total Points: 1116
Overall Rank: 276,482
Rank Change: Green arrow 103k
Free transfers: 1
Money In the bank: £2.1m
Chips: First Wildcard used
GW18 Review
Not too shabby at all and a nice green arrow to sort of complete a bit of a rank recovery prior to heading into the Christmas period proper. I 'had' to take a hit in order to field 11 players, but looking at the carnage going on around me with hits being taken to replace players only just bought the night before (in some case hours), then I was fairly comfortable with the small risk. After all it is usually a -4 to immediately gain 2 just for playing in such scenarios. As it was I brought in Laca and Mount and whilst not exactly ripping it up they sort of paid for themselves by returning 8 between them.
Since playing my WC back in GW 12 I have now had 6 green arrows in 7 weeks and have risen about 300k overall.
The good:
One of the main reasons for said WC was that my defence was weak and I wanted to 'premiumise' it and that has paid off most weeks since. Even just silly little gains are pleasing: like seeing Ederson rack up the 6 points again, rather than a 2 from a lesser priced keeper.
ESR coming off the bench with an immediate goal once more made me smile as funnily enough I didn't particularly expect him to start was but happy to keep him knowing what he can do from the wood.
Raphinha chipping in again was particularly pleasing as my plan a few weeks back was that he was to be offed but other priorities arose and he's basically just become Matt Le Tissier in disguise ever since.
I've recovered to within 40 points of the leader in my main ML, sitting 4th now, having gained 20 on most this week. I'll take that at Christmas after an iffy start and it's pretty much mine to lose from this point on. Such is my arrogance in such matters…

The bad:
I'd have liked more of a return from my transfers but I'm happy enough to now have both Laca and Mount in my team for this period of games.
The ugly:
Probably just Salah blanking but I can't complain as that armband was never destined for any other place in my mind, and it is sort of inconsequential regardless.
GW19 Preview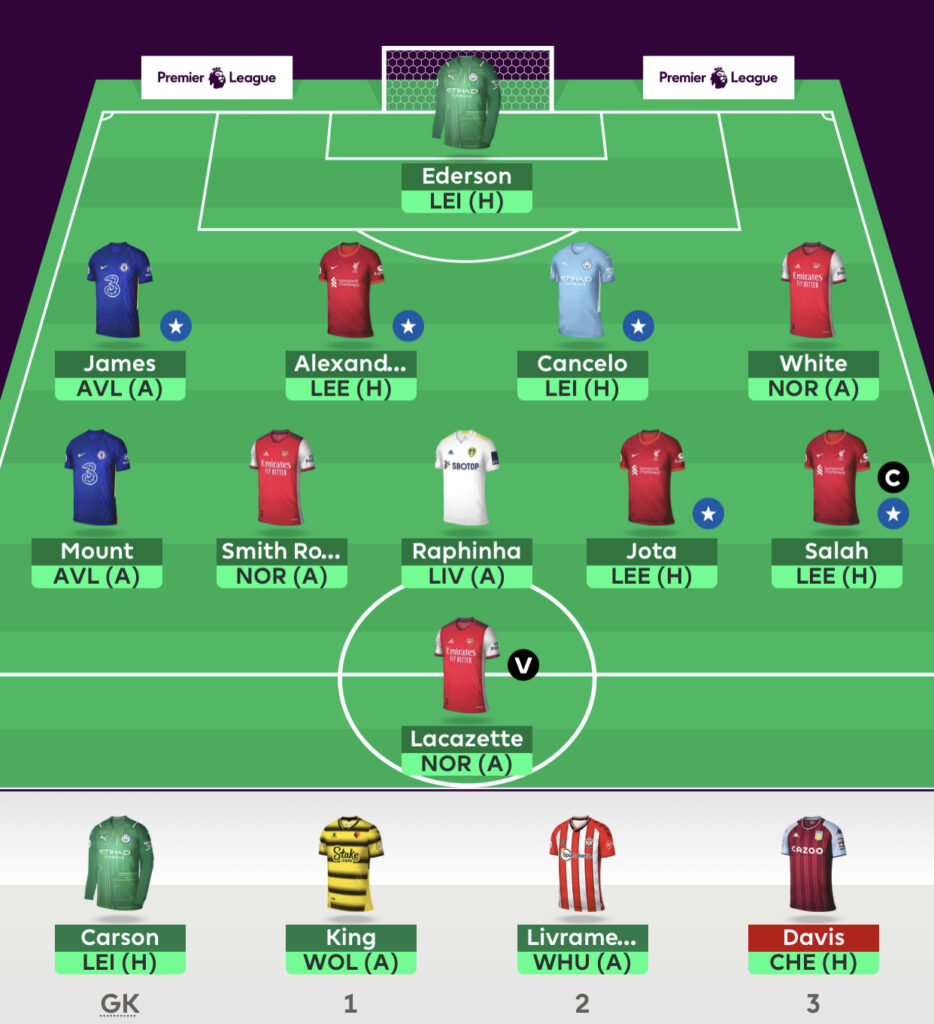 Transfer plans
Other than the new Le Tiss I'm pretty happy with my lot for this week. He may yet even sit for King but all things considered the pair will probably end up in the final 11 anyway, somehow.
Transfer summary:
I'll be sitting this one out, pending any late news on Boxing Day regarding fixtures. Carrying a free transfer wherever possible seems wise right now.
Captain for GW19: Salah
Just a word to the wise – remember to stick your vice-band on someone in an alternative fixture right now, even if it seems wrong to do so.
KRALIN – TEAM LINK

GW18 points: 52
Total Points: 1095
Overall Rank: 425,373
Rank Change: Green arrow 5k
Free transfers: 1
Money In the bank: £3.4m
Chips: First Wildcard used
GW18 Review
It was ok. I kept my head above water, just about.
The good:
Cancelo and the Smith Rowe cameo.
The bad:
Covid
The ugly:
Kane's tackle.
GW19 Preview
Transfer plans
My brain usually gets a bit frazzled before the Xmas games. This year has added Omicron to the mix. My plan is to drink heavily, try not to cry too much and beef up my midfield a bit.
Transfer summary:
Martinelli in for Brownhill.
Captain for GW19: Salah
Thanks for reading Fantasy Football Inside The Mind Of An FPL Player Gameweek 19. This article was written by Rosco, Kralin and Init
VOTE ON THIS WEEK'S CAPTAIN POLL GW19
FPL FIXTURE TRACKER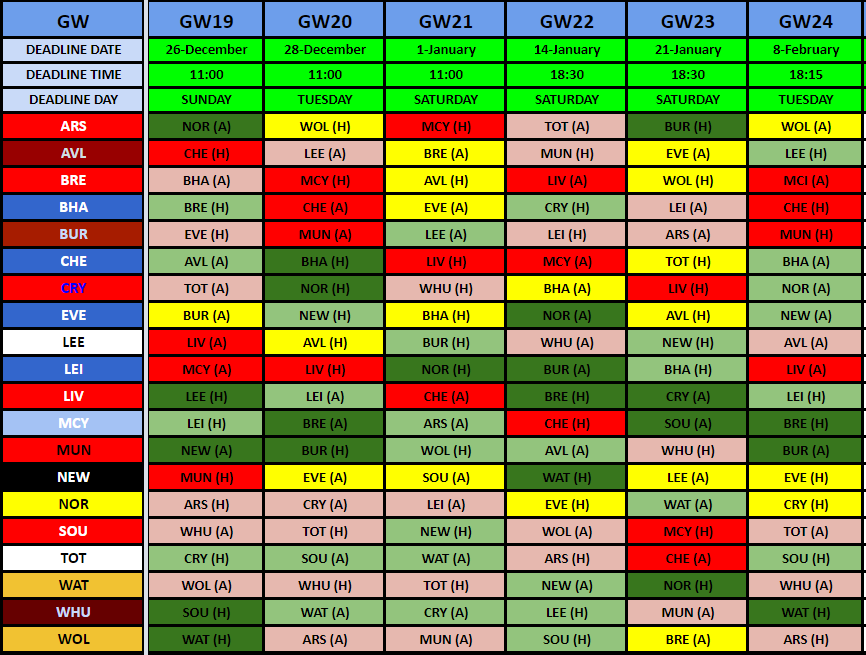 FIXTURE TRACKER LINK
SET-PIECE TAKERS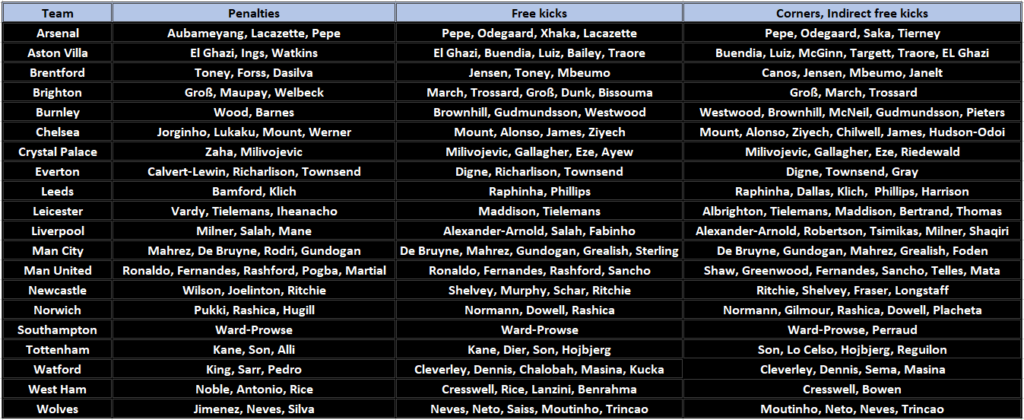 Predicted Line-Ups FPL 2021/22
You can access our Live feed to these here.
FF247 LEAGUES FOR 2021/22
Fantasy Football 247 League Codes:
Both leagues will be shut to new entrants as of 01/01/22.