Fantasy Football Live Match Chat Gameweek 25
Welcome to Fantasy Football Live Match Chat Gameweek 25.And so we go again after a very short turnaround, little thinking time was afforded and all that with a big DGW to plan ahead for. Well ok, we say big, these things do tend to get get blown out of all proportion. Add to that trying to second guess which, if any, Man City players get a third game in 8 days and you have to begin to wonder whether it was worth any thought in the first place…
There's a lot of football to be played before we even begin to think of that 'extra' game though and we begin on Saturday with Spurs hosting the newly crowned 'Champions Of The World' Newcastle. Or you'd have thought so anyway, if anyone saw their fans on Tuesday night. Bless them, the bare bellied lovable neanderthals.
The rest of Saturday looks fairly unenticing if we are being perfectly honest with you, as other than Chelsea most of the big boys play on Sunday or Monday. And we can only assume the Saturday evening game between Cardiff and Bournemouth is a contractual obligation, at the pain of death.
Leicester host Man United on Sunday in the early one before the main attraction of the weekend which is Arsenal vs Man City at 4.30pm.
Liverpool will look to hammer more nails in Pep's coffin on Monday as they visit West Ham, before the week finally plays out on Wednesday with that hallowed 'extra' game, which sees Everton trying to repair the damage by lying down for Man City, legs akimbo; 'come on big boy, you need three points and some goals yeah, take them…'
The games in full…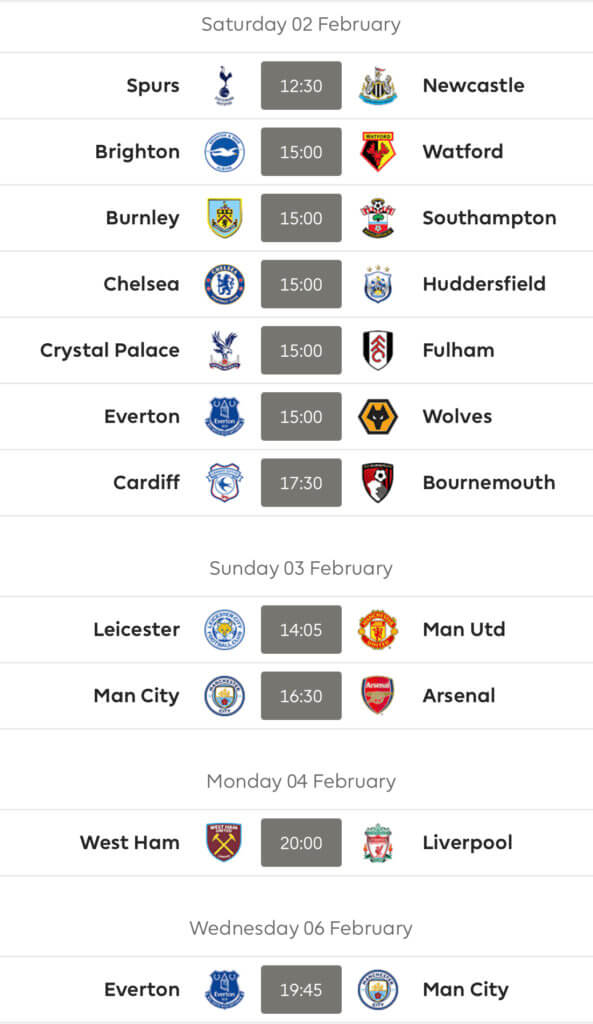 Keep track of all the action, the goals, the talking points, right here at FF247 Live Match Chat, an interactive chat which encourages you to keep involved and share your thoughts and emotions as the matches take place.
Good luck to absolutely everyone for Gameweek 25 from all at FF247!
Thanks for reading Fantasy Football Live Match Chat Gameweek 25.
FPL FIXTURE TRACKER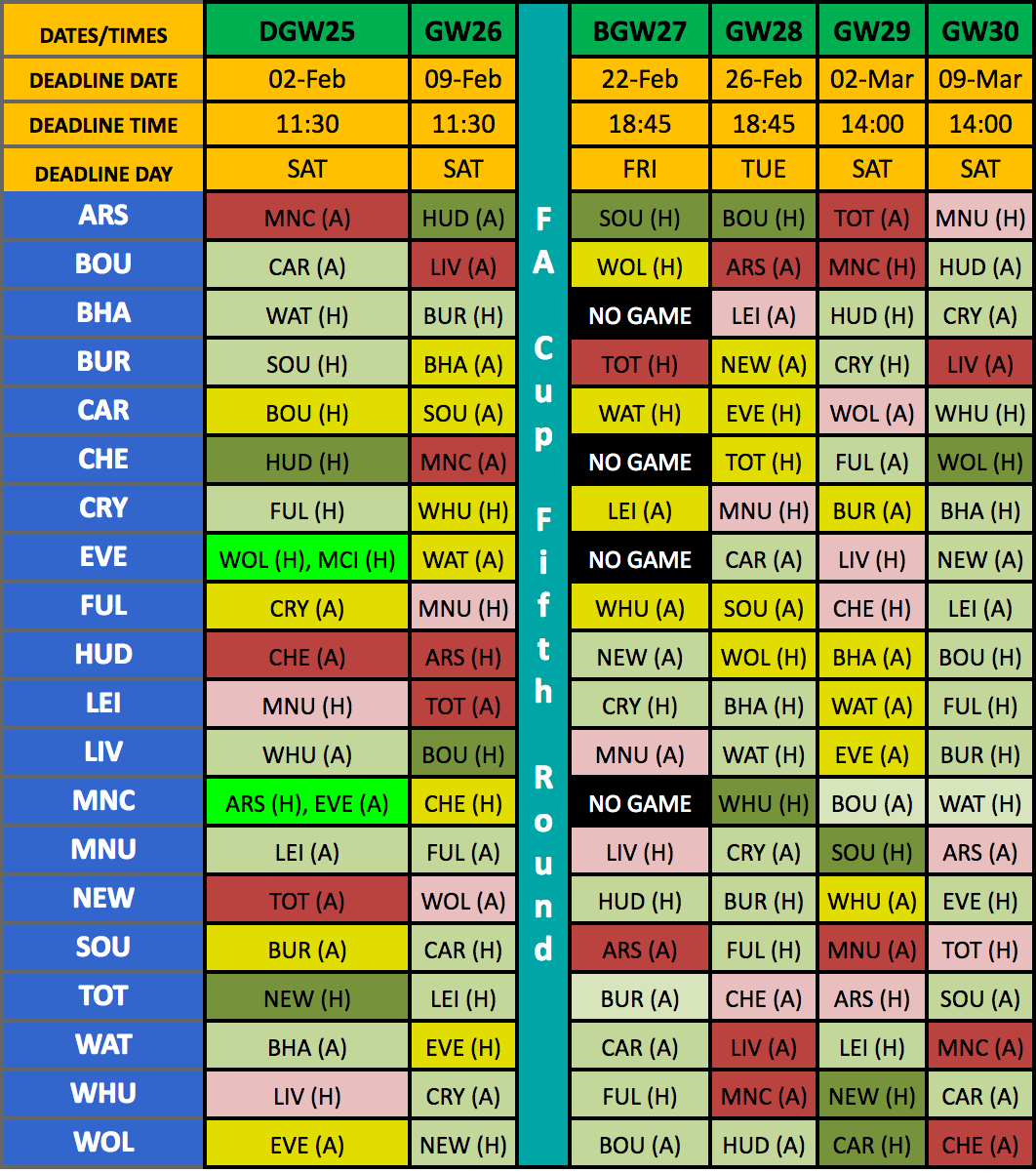 FIXTURE TRACKER LINK
Welcome to our Fantasy Football leagues section.
The League Codes for FF247 for the 2018/19 season are as follows –