Fantasy Football Live Match Chat Gameweek 38
THANK YOU
Hi, Init here. Or Adam, whichever you prefer. I don't often break cover from the 'FF247' facade but there's a good reason to right now. Which is simply to say thanks to you all.
Thanks for following, thanks for reading, thanks for commenting. Thanks for being involved.
It's been a long and difficult season, for a number of (bleedingly obvious) reasons.
From an editorial POV it's been an absolute nightmare. We usually post about 5 or 6 articles a week but given the 'new' TV schedules the GW's have been running into each other with alarming regularity. The fixture schedule itself has been altered so many times it almost became a joke to even attempt to follow it.
As such we have done the best we could. Which is to react to every GW announcement and post an article or two accordingly.
From a personal POV I still felt like we were letting people down (and I hate that), by not providing a regularly consistent flow of articles.
On reflection, we simply did what we could.
Regardless, any time I looked at the comments it was nothing but consistent and supportive.
Which leads me back to the title; THANK YOU.
Brilliant community, brilliant 'family'.
As for GW38….
The games in full…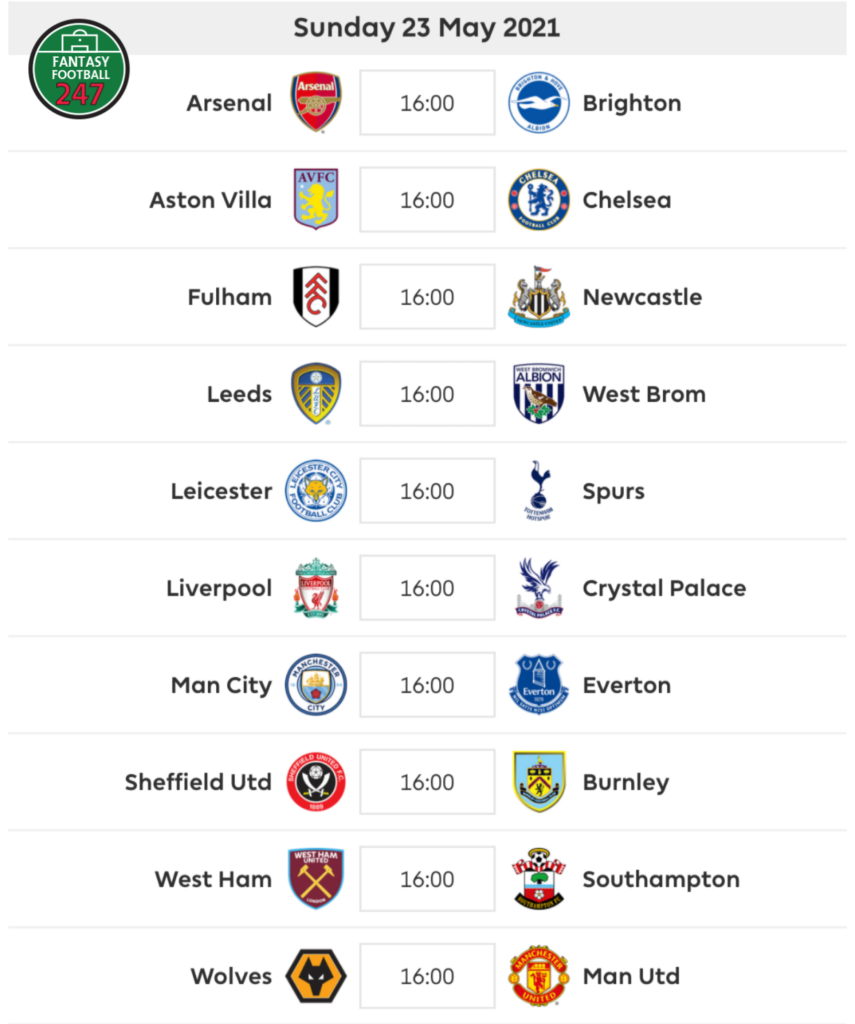 Keep track of all the action, the goals, the talking points, right here at FF247 Live Match Chat, an interactive chat which encourages you to keep involved and share your thoughts and emotions as the matches take place.
Good luck to absolutely everyone for Gameweek 38 from all at FF247!
Thanks for reading Fantasy Football Live Match Chat Gameweek 38.