Fantasy Football Tips & Captain Picks Gameweek 38
Welcome to Fantasy Football Tips & Captain Picks Gameweek 38. Many people have said that fantasy football is a cruel mistress and the past gameweek was the absolute epitome of that, with triple captain and bench boost chips – along with hits aplenty – all seemingly going to waste as some of the favourites either didn't show up or did absolutely nothing when they were on the pitch. Or, in the case of the most transferred-in midfielder, Raheem Sterling, both.
So, here we go then – the final hurrah as we cling on to the hope of finishing the season roughly where we wanted or just thinking "screw it" and try to look as calm and collected as possible as that idiot from Accounts managed to win it in their very first season.
This week is a little different, compared to recent articles. Swirly and Mito have teamed up to deliver their thoughts, with Swirly coming up with suggestions on goalkeepers and defenders and Mito dispensing advice on the midfielders, forwards who are also his choices for captain picks.
Goalkeepers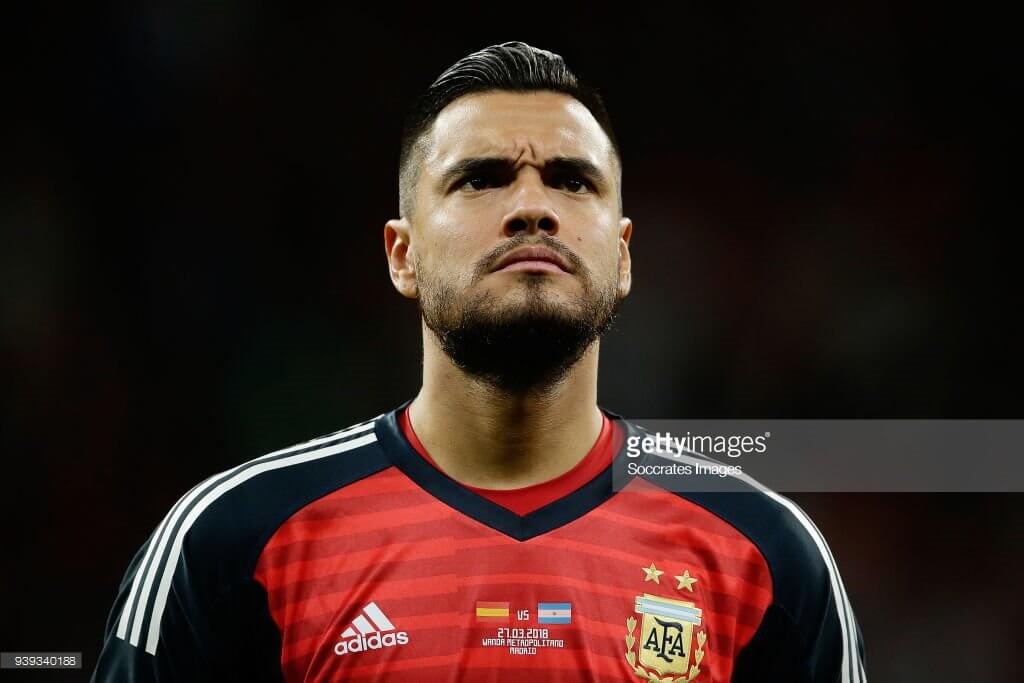 First up just has to be Man United's star goalkeeper, David De Gea. Like a few players this season, this fella could quite easily have sat in your starting XI, regardless of fixture – leaving you to ponder your choices on other aspects. Sitting pretty at the top of the points charts, the Spaniard has amassed 166 points from 35 games – at the time of writing before his game against West Ham as the nightmare of Gameweek 37 drags on – and it wouldn't be impossible for him to collect his 18th clean sheet at home to a Watford side who haven't scored in the league at Old Trafford since 1999.
Scrap that! Jose has stated that Sergio Romero will play this weekend instead of DDG so perhaps if you need a budget keeper then he is your man but just know that Jose is also intent on making many other changes so he won't exactly be playing behind a tried and tested backline.
Next up is a goalkeeper with a fair bit of pressure on his shoulders to keep a clean sheet, as his team is on the brink of relegation and will want to ward off Stoke from ending their tenure in the league on a high. Lukasz Fabianski has picked up 18 points in his last four fixtures, even though there wasn't a single clean sheet in that time. There hasn't been a single one of those since the 0-0 draw at Huddersfield, in fact, however the Polish shot stopper has been instrumental in ensuring the Swans haven't been relegated yet, with save after save. This was recognised as recently as last week, when he picked up the Supporters' Player of the Year award – it would not be a surprise to see Fabianski remain in the Premier League, albeit at a different club.
My third and final pick within the goalkeeper section is Hugo Lloris. He may have been dropped for the ill-fated Spurs cup run, however the Frenchman's place in the league has never been in doubt, as only two games have been missed all season – and both of those were down to injury. The clean sheet in the 1-0 win over Newcastle – which saw Dubravka make some hero saves at the opposite end of the pitch – was Lloris's 15th of the season which is equal with Chelsea's Courtois, one behind Ederson and two below the leader De Gea. Looking ahead, Leicester come to Wembley for Gameweek 38 and it wouldn't be a surprise to see the Foxes back on the beach after their brief return for the 3-1 victory against Arsenal. In Hugo, you have someone at the back who will definitely be starting, when you factor in the regular movements within the defender positions.
Defenders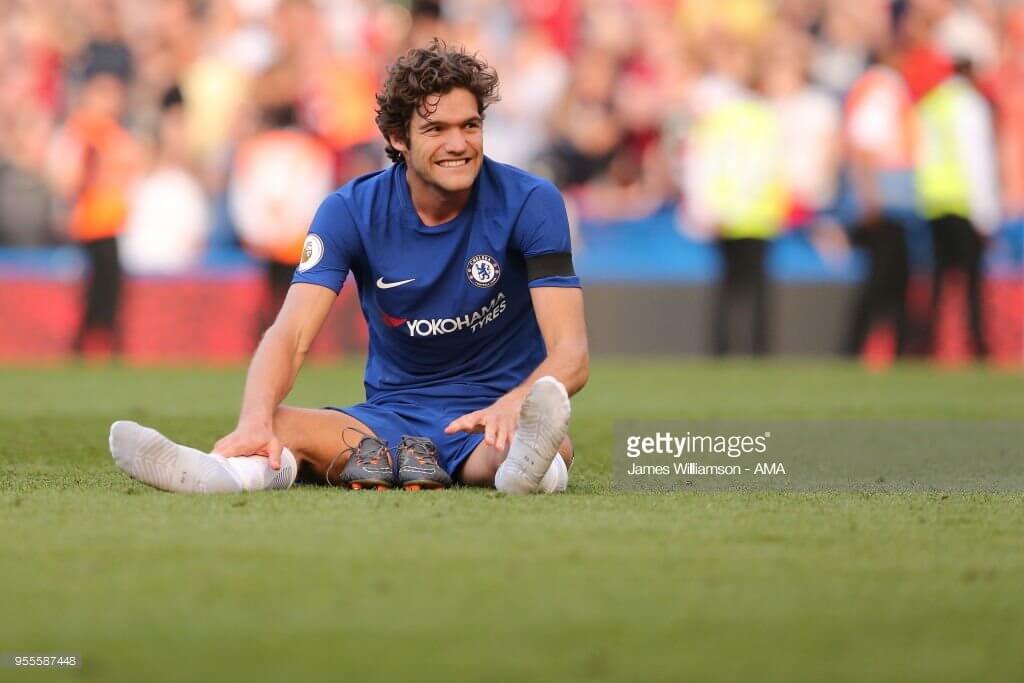 First up is a player marked as a defender within fantasy football, though they have been in a more attacking role for most of the season. Following his goal in the 1-1 draw with Huddersfield that secured safety for the visitors, Marcos Alonso has now found the back of the net seven times over the campaign, with two assists along the way for good measure too. That's in addition to the 13 clean sheets and all helps towards the points tally of 165. The reason I have picked him for this final roll of the dice is, well, a mixture of a gut feeling, a look at his performance versus the Terriers and Liverpool and a fond look at the times he has been at his best since the first day of the season. Having missed two games before the double gameweek, it's easy to see it was Gameweek 24 when the Spaniard last picked up more than five points within a single match, however the £7.1m player could well be worth a flutter. Especially when you think he's facing a Newcastle side who have only scored one goal in their last four games and conceded five in the same time.
Next in line is, admittedly, a punt on the back of Joe Gomez's recent injury news as he has only played 163 minutes out of the last 450 possible. Andrew Robertson is now just £5m – having dropped £0.1m in the last few days – and, whilst thoughts will be on the Champion's League final, some kind of team will need to be assembled to secure the fourth spot and enjoy the cup fixtures again next season. The former Hull player has picked up nine clean sheets and four assists this season and, playing a Brighton team who have shown their value for the Premier League by beating Man United and scoring against Man City within Gameweek 37, will need to be on the ball and help his team pick themselves up after a disappointing past few league games that have comprised 2-2 and 0-0 draws with West Brom and Stoke respectively, along with a 1-0 loss against Chelsea.
My final defender pick is Crystal Palace's James Tomkins who, at £4.4m, has proven to be excellent value in recent times. In fact, this season has been his most prolific, having found the back of the net three times and picked up eight clean sheets. Only the 2013-14 campaign saw more clean sheets, though there was nothing in the opposite goal. The 2-1 win at Stoke only saw the fella pick up one point, however that was on the back of a run that saw 20 points in just three weeks and a goal and clean sheet away at Huddersfield in Gameweek 31 contributing to a 15-point haul. As we go into the final game of the season, he'll be playing the Baggies at Selhurst Park, a fixture that has seen the Eagles come away with a clean sheet in the last three meetings.
Midfielders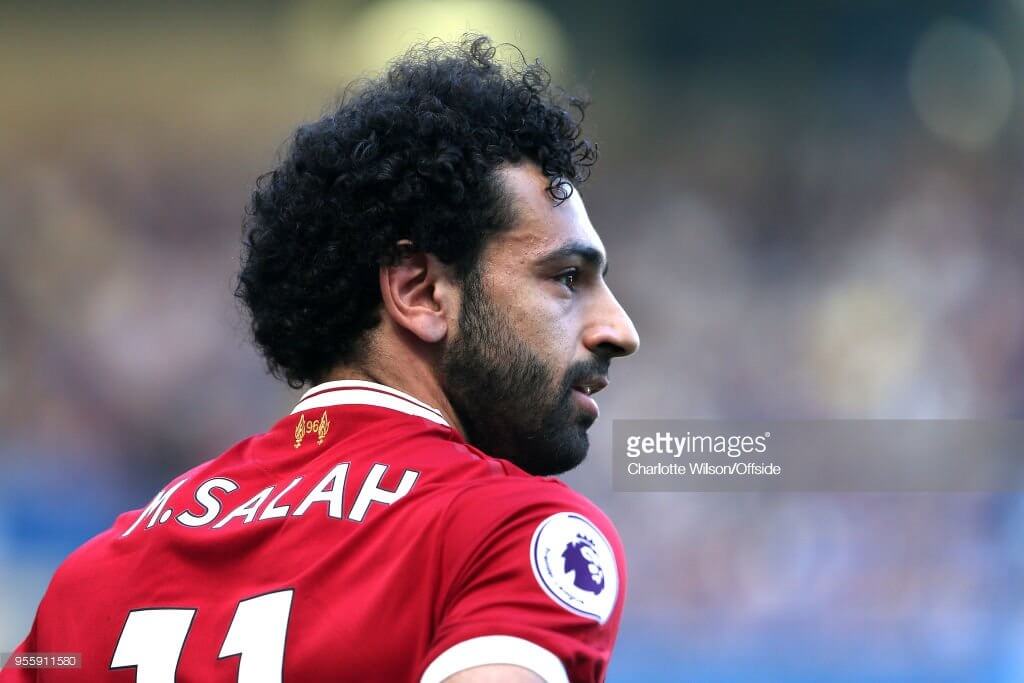 This section obviously serves as more than a one week punt on a player, but it is also where a lot of the better captaincy options lie, in our opinion. Having said that, you will know who is first up, it is the undisputed king, the pound for pound…. and all that other mumbo-jumbo that them announcers say. King Mo Salah is the first name that comes to mind and he well should be. Many of us will be scrambling to get him back in after doing without him for a week or two. Salah could have his eyes set on a record or several and will want to get on the score sheet early and often. If LFC are playing well and feel secure, expect Salah on any dead ball that has a chance at goal. Sure, he could be removed early, but that would probably mean he has already scored and handed his captaincy loyalists what they wanted. Sure, he has had two straight GWs where he hasn't scored, but in his previous 10 starts before this slight hiccup he scored a goal in 9 of those 10 fixtures. To be honest though, is not like we have to cherry pick his stats or just point to certain GWs, he has been a model of consistency. He has never gone 3 straight GWs without either or scoring or assisting this season and most of us don't believe he is about to start now. As for their opponent this week, Brighton suffered their worse defeat of the season at the hands of Liverpool (1-5) and that was at home, now they have to travel to Anfield.
Our second pick for this week Wilfried Zaha has been in great form and in particular when he plays at Selhurst Park. In his last six he has 4 goals and 3 assists, only failing once to deliver more than just appearance points for his owners. Of the six in the three at home he delivered 3 goals and 2 of those assists, with two huge hauls of 14 points and a 5 pointer. In general, he has been much better at home all season so there is no surprise with his recent stats. Six of his eight goals this season are at home and so are four of his six assists. Add to that, that Palace welcome in the newly relegated West Brom with nothing to play for, this could be a nice set-up for Zaha to put in a Salah-esque type of performance and put an exclamation mark to a great run in for him.
Our last pick is Raheem Sterling. Now now, don't get mad at me because of what happened in the past game-week. It wasn't my fault Pep benched him and besides no one made you captain him or Jesus for that matter. *Checks GW37 captaincy article…well, eh, James (writer) also said Aubameyang was his differential pick, which is code for 'that is who I really want to captain if I have the balls to do it.' Anyway that was last week, no need to dwell on the very recent past. Unless of course, I need to make a point for including Sterling on here, yeah, that's how this works, we get to cherry pick what we like.
Look, despite last GW and the fact that Sterling runs like Velma from Scooby-Doo, he is actually a nice alternative option for this GW. Many will be stuck/mad about last GW, in particular if they captained him. Before this past blank and non-appearance, he had scored or assisted in six straight with 3 goals and 7 assists in said appearances. What's more in the last 3 fixtures of those 6, he had double digit hauls. So you could do worse than going with Velma Raheem this week, say like, going with Raheem last week.
Forwards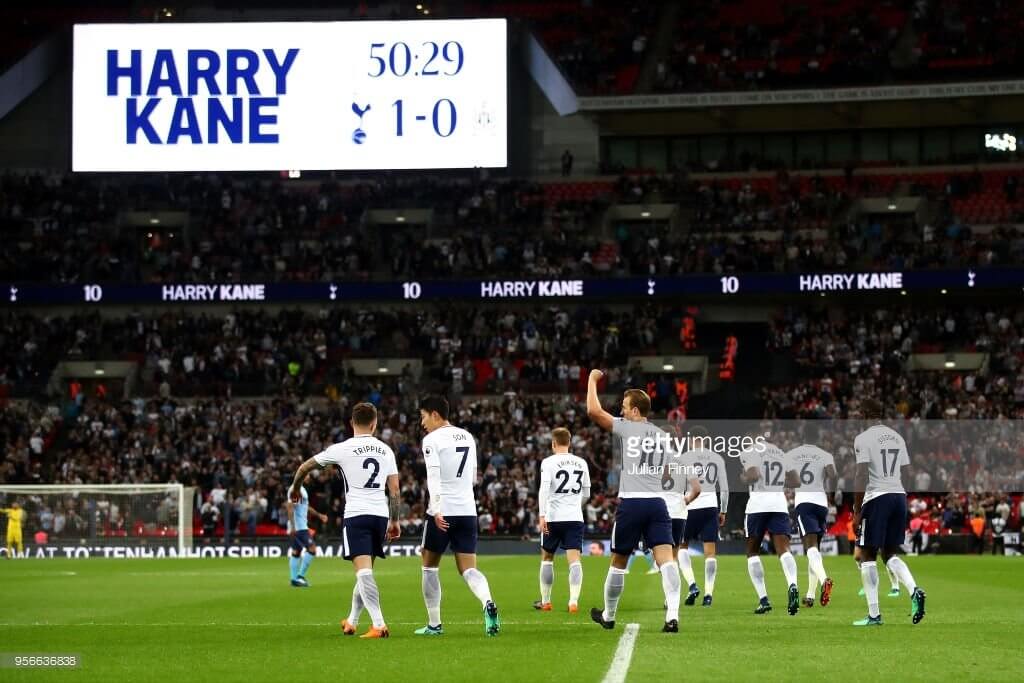 Harry Kane gets us going for our picks in the forwards section. Harry isn't closing out the season with the bang he did last, but the season is not over yet. There is still time for him to end it with style and possibly 30 goals? It could happen, a hatty and he is there. His opponent this GW is Leicester and despite their win over Arsenal in the last fixture, The Foxes checked out back in April. Including a 5-0 defeat at the hands of Palace recently. Another nugget about Kane's match-up, Harry scored four goals on Leicester in GW37 last season, so don't be surprised to see him feeling it early and getting shots up from everywhere. By the way, when I say he isn't closing out with a bang, that doesn't mean he is not scoring, he has still scored in three of the last four.
Pierre-Emerick Aubameyang also makes the cut. A couple of weeks ago, I read a lot of FPL managers starting to talk about Pierre as a captain for DGW37 and possibly even using the triple captain chip on him. Then Wenger trolled us one last time, before he said his goodbyes. Arsene mentioned that he needed to give minutes to others so they could be ready for the Europa semi and many of us immediately dropped him from any consideration for captain and what is worse many of us didn't even own him this past week. If managers had stuck with their initial gut feeling (back to that lack of balls thing) they/we be laughing it up after his 23 point haul in this double. Arghhhhhh!! #WengerOut
What is done, is done, Auba faces a Huddersfield side that will still be in celebration mode. The Terriers job is done, they are safe and are left with nothing to play for. While many could say the same of Arsenal, you would think that his players will like to send out their manager in style and with a win. Auba has either scored or assisted in eight of his last nine and that includes a 20 minute stint. So he meets a lot of the criteria that we look for in a captain at the end of the season. In great form against a team who are ready for a vacation.
Captaincy options ranked
1. King Mo Salah
2. Harry Kane
3. Pierre-Emerick Aubameyang
4. Raheem Sterling
5. Wilfried Zaha
Thanks for reading Fantasy Football Tips & Captain Picks Gameweek 38
This article was written by Nick & Mito21
Gameweek Tracker GW38