Fantasy Football Tips Gameweek 1
Welcome to Fantasy Football Tips Gameweek 1. It has been three months since I've had to write an intro, which means it has been three months since I've had an opportunity to moan. After three months you'd think I'd have a lot to moan about but it's been an enjoyable three months. Liverpool won the Champions League. We then had the Cricket World Cup and the Tour de France. Both great sporting events in their own right but made even more enjoyable when you chuck in a fantasy element. Finally, we moved onto The Ashes last week. Who needs football? Seriously.
Anyway, that's enough about the past three months. We're here to discuss FPL. Nicolas Pepe aside, the top clubs are yet to make any exciting signings so we could yet be left with the tried & trusted FPL options. I've just had a quick look back at my GW1 Tips article from last season and I'm sorry I did, let's just say that this seasons GW1 Tips will surely be better. And if the Tips aren't quite on the money you will hopefully learn something regardless. Did you know that Chris Wood is 15 feet tall? True fact!
Onto the Tips…
The Fantastic Four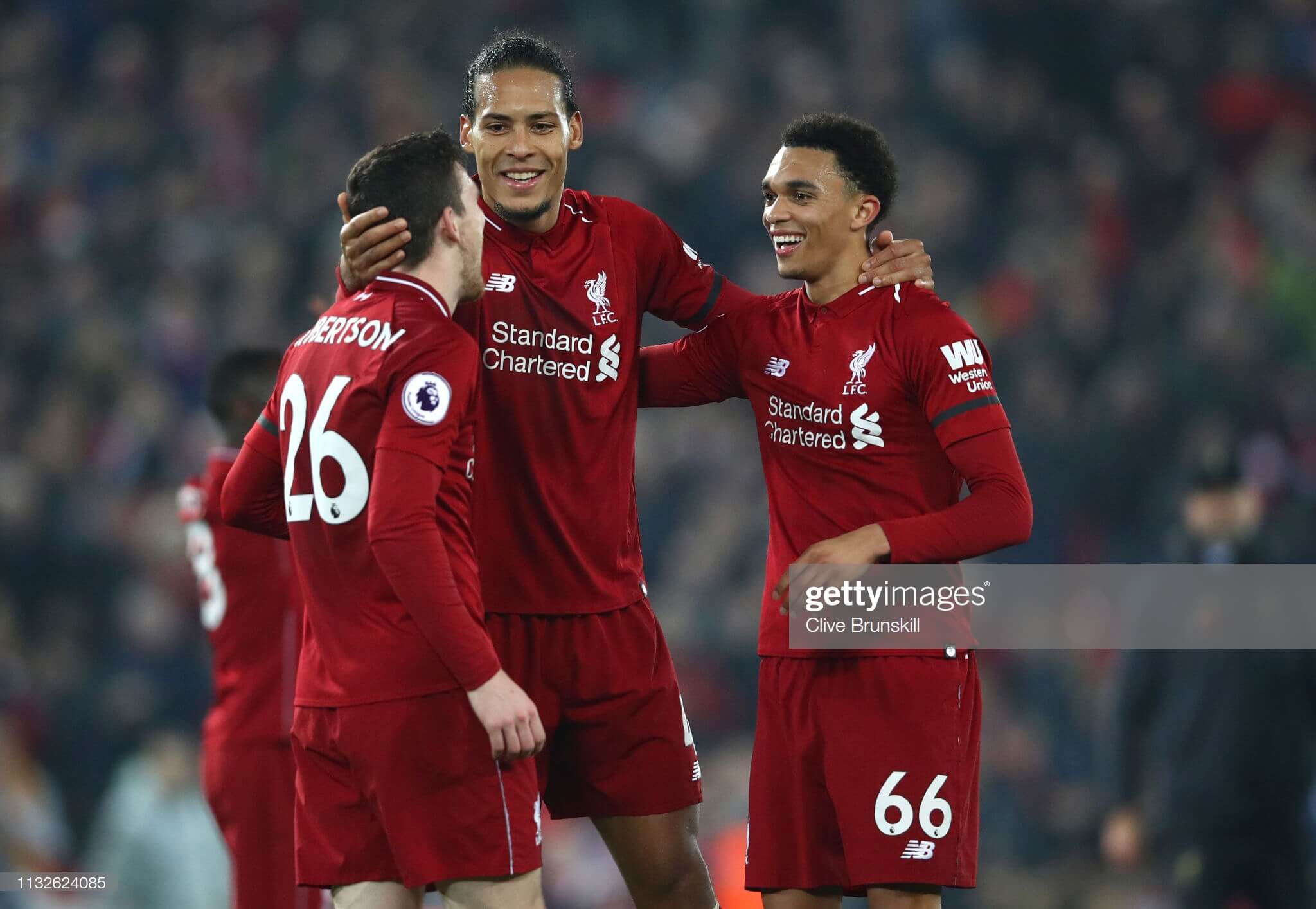 Unless you have been living under a rock you will know that Alisson (176pts) was last season's highest scoring keeper, while Andy Robertson (213pts), Virgil van Dijk (208pts) and Trent Alexander-Arnold (185pts) were the three highest scoring defenders. It therefore goes without saying that you'll want at least one of the fab four in your GW1 squad, some may have two or even three. These points were thanks largely to a mightily impressive 21 clean sheets. Obviously, the three defenders picked up one or two attacking returns and I will come to those in a moment.
Alisson picked up the fewest points of the four despite playing the most minutes. To put some further context on this, he scored 9pts less than TAA despite playing 960 minutes more. The reason for this? His scoring potential is limited to clean sheets. Ok, he can pick up bonus points and save bonus points but these are limited given how solid the defence is. If we compare him to someone like Fabianski, we'll see that Fabianski scored just 33pts less than the Brazilian did even though he kept 14 fewer clean sheets. Essentially, there is more than one way to skin a cat!
So where did the three defenders pick up their attacking returns? VVD scored four goals with Robbo and TAA scoring one each. TAA had 13 assists, Robbo 12 and VVD four. Robbo picked up 29 bonus points, TAA 25 and VVD 22.
What about their underlying stats? Robbo had 91 penalty area touches, VVD 70 and TAA 40. VVD had 31 goal attempts with eight on target, TAA had 29 goal attempts with nine on target and Robbo had 11 goal attempts with five on target. Robbo created 50 chances, TAA 48 and VVD six.
So there's a few numbers for you! Whom do you pick? I'd rank them as follows… TAA, Robbo, VVD and Alisson. TAA finished within 28pts of Robbo despite playing 756 minutes less than the Scot and I believe it's safe to assume that he would have been the top scoring defender last season had he not missed a number of games through injury. His distribution around the pitch guarantees he'll pick up attacking returns this season while he'll also be involved in a significant number of set pieces. Some will argue that he's open to rotation and while Klopp does have more options at right full-back than at left full-back, I don't see him being rested very often. There's little to separate Robbo & VVD but Robbo edges it for me due to his constant forays forward. However, if money is tight I'd happily swap Robbo to VVD to free up an extra £0.5m. As for Alisson, when you consider the options Liverpool offer further up the field in addition to the defenders in front of him I just feel that by picking him you are wasting one of your three Liverpool spots. At this juncture, I should point out that this was written prior to the community shield. Was I tempted to change it? Yes, I was. TAA was taken off against City for tactical reasons. It's well known that he isn't as strong defensively as he is from an attacking point of view. However, he's not going to face someone of Sterling's ability very often and for that reason he'll start 90% of games and therefore I'm sticking with him.
I'll finish this section by throwing something of a spanner in the works and declare that I am far from convinced that the Liverpool defence can match last season's exploits! I appreciate that we shouldn't read too much into pre-season but it's worth noting that Liverpool have kept just one clean sheet in seven games and looked rather dodgy at times in the first half against City on Sunday.
Not quite finished. What of a £5.5m option in the Liverpool defence? With both Gomez & Matip both priced at £5.5m, it's clear that the option exists. However, until we can be sure whom Klopp sees as VVD's partner I'd steer clear. For what it's worth, I expect it to be Gomez.
The City defence isn't bad either!
We all know that City have won back-to-back league titles but at times it feels as though all of the plaudits go to their attacking players. The likes of Aguero and Sterling are constantly lauded while their defence is somewhat ignored. So I checked the current ownership figures… Ederson is the 3rd most popular keeper, Laporte & Walker are the 7th & 9th most popular defenders. What do I know! The issue with the City defenders is that they're just not as sexy as their Liverpool counterparts are. Laporte picked up three goals and three assists while Mendy picked up six assists. Hardly figures to write home about.
So who should we be considering? For me it's either Ederson or Oleksandr Zinchenko. Of the other options, Aymeric Laporte is out of the Charity Community Shield and we don't know the full extent of his injury. Either John Stones or Nicolas Otamendi could become a great option once it emerges who will partner Laporte. City are being linked with a move for Joao Cancelo, which puts Kyle Walker's place in jeopardy. And then there's the Instagram king, Mendy, who hasn't featured in pre-season. So that leaves Ederson and Zinchenko. Ederson, along with Alisson, is the best set and forget keeper in the league. However, where I believe that Alisson is a waste of a Liverpool spot I don't believe that this is the case with Ederson & City. In fact, over the course of the season he's probably the best route into the City defence. Presently it would appear that the only nailed options in the City defence are the Brazilian and Laporte, and I'm not sure if Laporte warrants the extra £0.5m investment. With Mendy likely to miss at least the opening 4/5 weeks of the season Zinchenko looks set to start the season at left full. To be honest, even when Mendy is available I'm not sure he automatically starts over Zinchenko, as the Frenchman is always an Instagram post away from a disaster! Of course, there's also Angelino who has been brought back to the club following an impressive season with PSV but he hasn't exactly impressed in pre-season and therefore I don't see him as an immediate threat to the Ukrainian.
Not Ederson or Alisson?
I'm too lazy to check but I'm convinced that there are more keepers mid-priced (£5.5m & £5.0m) than in previous seasons. I have never been a fan of keepers priced at £5.0m as I feel you're better off going ultra-cheap or with a heavy hitter. This season's options haven't changed my mind although I admit that Fabianski could yet sway me. As for the £5.5m options I think there are question marks over them all. With Everton having lost Zouma & Gueye I'm not sure Pickford is worth it. I'm not sure why but the Spurs defence doesn't instil huge confidence in me at the moment so that rules Lloris out. Chelsea are very much a work in progress and have looked shaky at the back in pre-season so I'll rule Kepa out. David de Gea is as cheap as he'll ever be and he could very well come into my thoughts in a couple of weeks, but for now I want to see how United start the season.
Having ruled out all the mid-priced options we are therefore just left with the £4.5m boys. Unfortunately these keepers are priced at £4.5m for a reason…they all play for sides who are unlikely to keep many clean sheets. None of these keepers kept more than six clean sheets last season. When deciding which £4.5m keeper to start the season with most managers are likely to base their decision on fixtures. If we look at the fixtures for the opening six game-weeks we see that Bournemouth have a decent start, unfortunately they have three potential keepers. Mat Ryan at Brighton also has a decent start to the season and is certainly worth considering. The Aussie kept six clean sheets last season and 10 the season before. It remains to be seen how they adapt to their new gaffer but you would expect Ryan to pick up somewhere in the region of 8-12 clean sheets. Burnley face both Arsenal & Liverpool in their opening four games but they don't have Europe to distract them this season and I suspect we'll see an improvement on last season. With Tom Heaton now at Villa it's a straight battle between Joe Hart and Nick Pope for the #1 jersey. I expect Pope to win this battle and come the end of the season I wouldn't be at all surprised should he be the highest scoring keeper amongst those who start the season at £4.5m.
Elsewhere the aforementioned Tom Heaton at Villa could yet be an option, as could Dean Henderson at Sheffield United. However, for now I'd suggest taking a wait and see approach with both until we see how both sides adapt to life in the Premier League.
It's all about the defence!!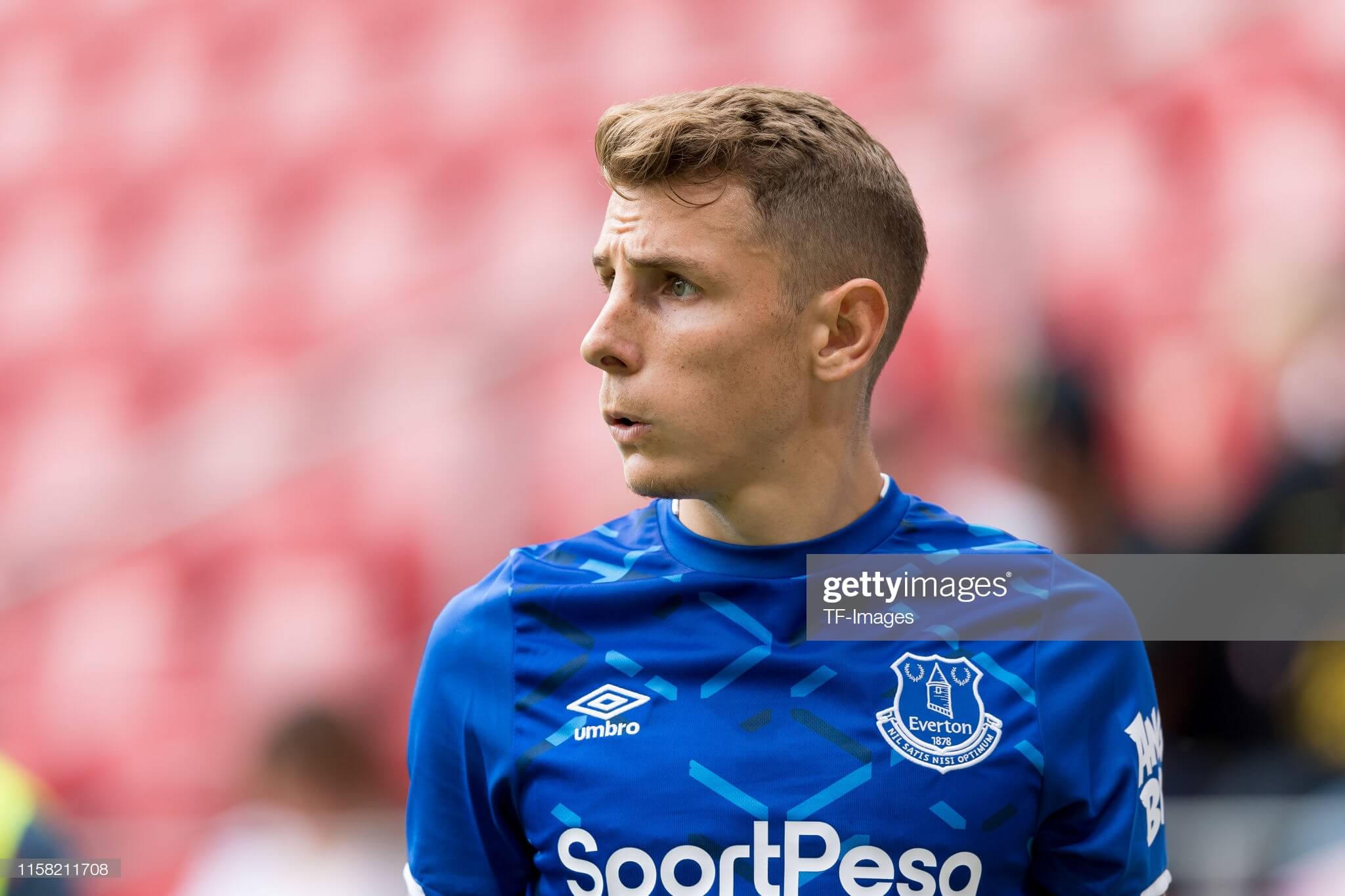 Everywhere you turn there is talk of playing four and even five at the back this season. Spending big at the back is certainly in vogue. Aside from Liverpool and City, where can we turn in search of clean sheets? The fixtures scream Everton. Aside from the visit of City in GW7 their fixtures are glorious. I appreciate I've already ruled out Jordan Pickford due to the loss of Zouma and Gueye but that's because I didn't feel he offered value for money. In spite of coming in at £6.0m I reckon that Lucas Digne could offer value for money. Despite a slow start he finished last season with four goals and five assists, and it's worth noting that he created 21 more chances than any other defender in the league. He will be heavily involved in set pieces and with a full season in the PL under his belt, I would expect him to hit the ground running this time around.
Having potentially stacked your defence with Liverpool, City & Digne you're going to need to consider one or two slightly cheaper options to round off your defence. Picking any player at the beginning of the season comes with some risk as we don't know how players will perform and this risk is increased 10 fold when picking budget defenders. I'll start with an obvious & safe pick, Lewis Dunk. In previous seasons there was always a dilemma as to which of Dunk or Duffy were the better option. That dilemma has now been removed with Duffy receiving a price increase. Dunk is never going to set the world alight but he's guaranteed to start every week and is capable of popping up with a goal or two over the course of the season. It's worth noting that Brighton have played 3-4-3 in their last couple of games with Martin Montoya at right wing back. This seasons Doherty perhaps? At the time of writing Crystal Palace are yet to replace AWB which means Joel Ward looks set to start the season at right full. Just like Dunk, Ward is a dull choice but he has featured heavily in pre-season and is likely to start every week. I know everyone has his or her knickers in a twist over Martin Kelly. Yes, he's £4.0m. And yes, he might start the season. However, Mamadou Sakho could very well be fit for the start of the season and there's also James Tomkins to come back from injury. Palace are also being linked with moves for Ciaran Clark & Gary Cahill Palace have signed Gary Cahill and once he's match fit he could be a great option at £4.5m. One cheap defender who has caught my attention during pre-season is Villa's Frederic Guilbert. The 24 year old has made over 120 appearances in Ligue 1, so he clearly arrives with experience under his belt. He's made three assists in pre-season and with Dean Smith encouraging his full backs to get forward Guilbert could be in line for some attacking returns.
The £4.0m Superstars!!
Who is going to be this seasons AWB? Or will there even be an AWB this season? The candidates, in no particular order, appear to be Martin Kelly (Crystal Palace), John Lundstram (Sheffield United, Diego Rico (Bournemouth) and Grant Hanley (Norwich City). As I've already mentioned above, Kelly might start the first game or two but no more. I know nothing about the other three so like a true weirdo I've checked out the message boards of their respective clubs. Despite featuring in every pre-season game the Blades fans don't think Lundstram should start. I couldn't find a mention of Hanley on the Norwich boards. The Bournemouth fans actually had some positive things to say about Rico, my favourite being, "Rico is a worry going forward but defensively he's much improved. Last season he was basically a training cone, not knowing whether to engage his opponent or stand off." Therefore, based on what I've read on the boards I'd go for Diego Rico.
The City (minefield) Midfield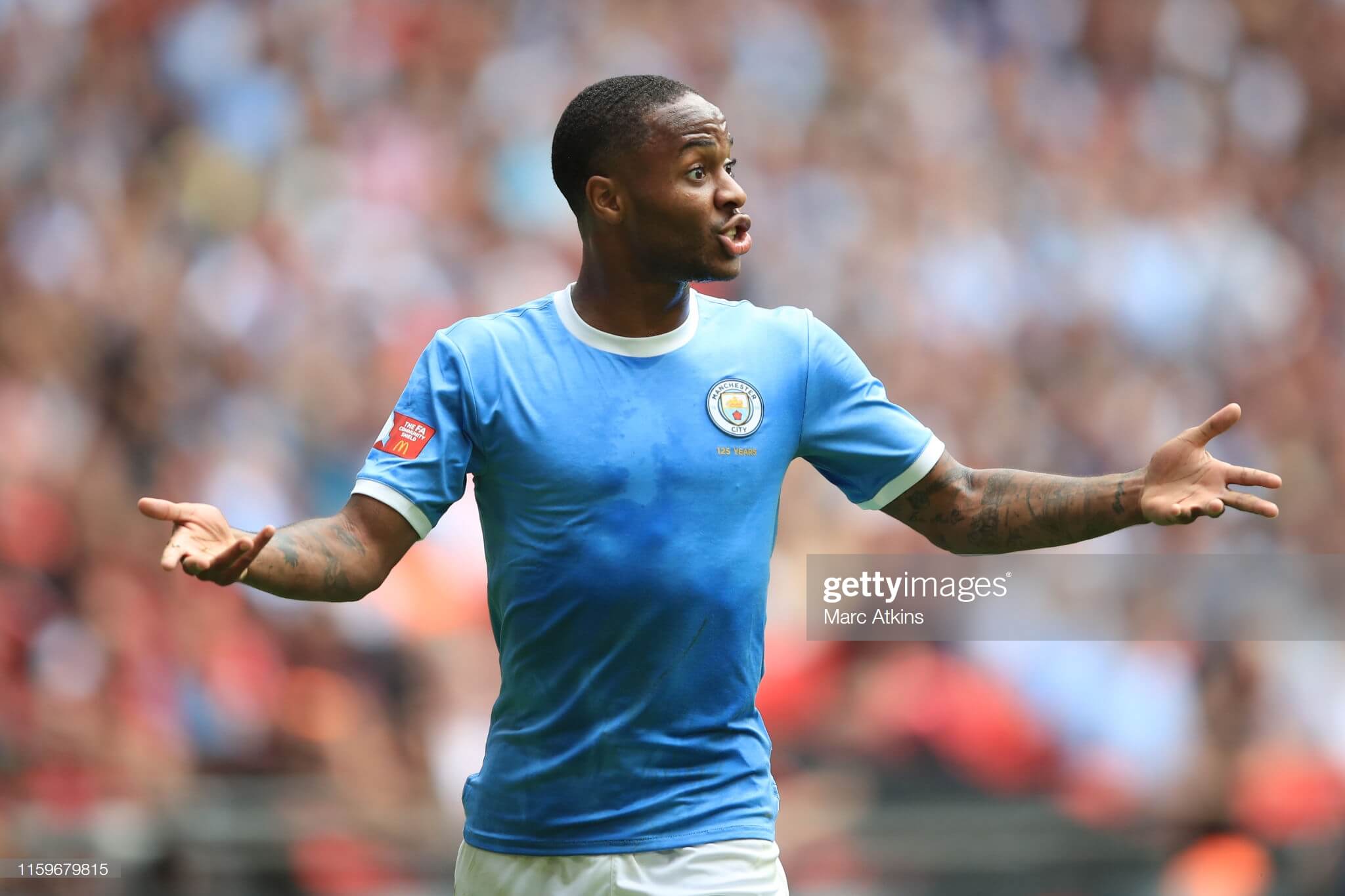 Pep has midfield options coming out his ears and a strong FPL case can be made for Sterling, B.Silva. De Bruyne and to a lesser extent D.Silva. And then there's Sane, Mahrez, Gundogan and Foden (GOAT!) Sterling finished last season with 234pts, only bettered by Mo Salah. This was thanks to 17 goals and 15 assists which is very impressive but when you consider that he finished the previous season with 18 goals and 17 assists (229pts) it's clear that he's more than capable of topping last season's tally. Many may disagree with me but Sterling is now arguably City's most important player. Of course Sergio Aguero is all but guaranteed to hit the 20-goal mark this season but I wouldn't be surprised to see Jesus compete with Aguero this season. I appreciate that at £12.0 Sterling is now the joint 2nd most expensive player in the game but I'm still quite surprised that he only features in 28.3% of teams, I firmly believe that it's quite a risk to start the season without him.
And what of De Bruyne and B.Silva? KDB ran the City midfield in seasons 16/17 & 17/18 racking up 21 & 18 assists in those seasons. Unfortunately for the Belgian an injury curtailed his minutes last season to just 968. He gave us a reminder of his capabilities in the Cup final with a man of the match performance and has shone in pre-season with a goal and three assists. Bernardo Silva started last season as a useful squad member but finished it as someone who was integral to the first XI and is now arguably one of the first names on the team sheet. It looks unlikely that Aguero will start the season so many have asked the question, can KDB & Silva cover Sterling? The answer is, of course they can. However, their combined value is £17.5m and I'd much prefer to have Sterling for £12.0m. I expect both KDB and Silva to reflect great value for money over the course of the season but for now I'd pick one of them in addition to Sterling, not both of them instead of Sterling. Sterling's consistency makes him an ideal capo choice most weeks, I'm not sure how comfortable I'd be captaining KDB or Silva.
Mo Salah
Why is Mo Salah getting a section all to himself I hear you scream? Quite simply because he's Mo Salah and has scored a total 562pts over the last two seasons. He's £12.5m, is he worth it? Those 562pts suggest he is. Let's give you a quick reminder of some of his stats from last season. He had more touches in the opposition area (322) than any other player in the league, more goal attempts (137), more attempts on target (63). He's not so hot when it comes to chances created, but he still comes in at 10th with 68.
Last season there was a solid argument that Sadio Mane was a viable alternative to Salah as he started the season £3.5m cheaper than the Egyptian did. When you consider that Mane finished the season just 28pts behind Salah it would appear as though that argument held some weight. That argument has been significantly diluted this season as Mane comes in at £11.5m. One thing that set Salah apart from Mane was his consistency. Very rarely did Salah smash a big double-digit score but he consistently picked up 8/9pts. Salah hasn't had much in the way of a pre-season but he did complete 90mins against City on Sunday and while he didn't get on the scoresheet he looked lively.
A final word on Salah and Raheem Sterling. At present, it would appear, as these two players will form the cornerstones of many teams. There will of course be managers who are 50/50 on spending such a large chunk of cash on just two players. My take on this is that if you're 50/50 on them I'd start with them as it will be easier to get rid of them rather than bring them in.
Mid-priced Dynamos
There is a plethora of quality midfielders priced between £6.0m & £7.5m, and choosing which of them to include in your GW1 is a headache in itself.
Leicester alone provide us with three options in the shape of Youri Tielemans (£6.5m), James Maddison (£7.0m) and new signing Ayoze Perez (£6.5). At this stage of the season none of the three can be considered a bad pick but for now I'll plump for Ayoze Perez. Playing up top beside Jamie Vardy just gives him the edge over the others. In a poor Newcastle team who scored just 39 goals last season Perez finished the season with 12. As Rosco pointed out in an earlier article Perez tends to suffer from early season jitters but now that he's surrounded by better players I'm banking on those jitters being a thing of the past. Of course, Leicester's early season fixtures aren't pretty but they will always try to play on the front foot and will be a stern test for even the best of sides.
Similarly to Leicester, Chelsea are littered with options such as Pedro (£7.0m), Willian (£7.0m), Barkley (£6.0m), Pulisic (£7.5m) and Mount (£6.0m). In addition, there's also Ruben Loftus-Cheek (£6.5m) and Callum Hudson-Odoi (£6.0m) both of whom are currently out injured. Of these Pedro & Pulisic are possibly the safest bets as they look set to start on the flanks. Willian and his Zimmer frame are unlikely to start the season and this leaves just Barkley and Mount who are probably competing for the one position. Lampard is obviously a big fan of Mount with the youngster making 35 appearances under him at Derby County last season. However, I'm going to stick my neck out here and tip Ross Barkley. Like many before him Ross Barkley was set to be the next English superstar, but like many before him it hasn't quite worked out like that. He's never scored more than eight goals in a season and of his 27 appearances for Chelsea last season, 14 came from the bench. Nevertheless, if anyone can extract the best from Barkley it's surely Lampard. It's now or never for Barkley. Clearly it's only pre-season but Barkley has impressed with four goals (2 pens) and three assists. Mount has also impressed but it's a big step up from the Championship and Lampard may choose to ease him into the Premier League. Chelsea don't have the easiest of starts to the season but if anyone can get that club bouncing it's Lampard… he's the opposite of Moyesie going to United! Or anywhere.
The standout player in the £6.0m to £7.5m bracket is undoubtedly Bournemouth's Ryan Fraser. Only five midfielders scored more points than the little Scot last season and they were Salah, Sterling, Hazard, Mane & Siggy. Not bad company to be keeping. Granted his price has increased significantly to £7.5m but it's worth noting that his total of 21 attacking returns were not bettered by any midfielder with a starting price at £8.0m and under. His 21 attacking returns consisted of seven goals and 14 assists so it's clear that he's a creator of chances rather than a taker. Last season only Eden Hazard created more chances and picked up more assists than Fraser. For those of you picking a squad for the short-term then Fraser has to be in at as Bournemouth face new boys Sheffield United and Aston Villa in their opening fixtures.
Midfield Fillers
Zzzzzzzz…
Sorry, I drifted off there for a moment when considering which £4.5m midfielders to include. The most popular player is Wolves' Leander Dendoncker and it's easy to see why. It took him quite some time last season to force his way into the team, in fact he didn't make his first league appearance until December. However, by the end of the season he was a regular in the first XI. He has started every pre-season game and also both of Wolves Europa League qualifiers. I won't bore you with his stats but its suffice to say that over the final six game-weeks of last season they were head & shoulders above everyone else in this price bracket.
Is the big hitter up top finished?
90% (completely inaccurate stat) of the teams I've seen both on the site and on Twitter seem to be ignoring the superstar forward. With everyone shelling out substantial amounts on their defence, as well as on the likes of Salah & Sterling, there's not much left when it comes to picking a forward trio. It's worth remembering that the FPL bubble we live in is quite small and one look at the current ownership figures highlights this point. Harry Kane (28.2%) is currently the most popular forward, Pierre-Emerick Aubameyang is 2nd on 23% and Sergio Aguero is 5th on 20.6%. In terms of price, these are the three big hitters.
So, are we missing a trick? With regards to Aguero I don't believe we are as the Argentine hasn't featured in pre-season and as a result he may not start the first couple of games. The waters are a little muddier on the other two. Having started each of the last two seasons at £12.5m Kane has dropped down to £11.0m this season. He scored 17 goals last season but his average across the past five seasons is just over 24. A return to close to that average this season will see his price rise next season. Why are we ignoring him? He simply didn't impress last season and at times there was an argument to be made that Spurs played better when he wasn't in the team. Although he broke the August jinx last season he is a notoriously slow starter and perhaps it's wise to give him a few games before we consider him. PEA finished last season as the games highest scoring forward with 205pts, thanks to 22 goals, seven assists and 32 bonus points. Arsenal finished 6th last season and this was thanks largely to 74 goals they scored. They will be hoping for a top 4 finish this season and if they're to have any hope of achieving this they will hope that PEA can match last season's exploits. Because, let's face it, they're not going to keep many clean sheets! Their opening fixtures are a mixed bag but there's enough there to suggest goals will be aplenty. Therefore, if you are so inclined to start with a big hitter I'd be tempted to go with PEA over the other two.
To answer my initial question, no, I don't believe the big hitter up top is finished. Presently, City & Pool options at the back coupled with Salah & Sterling are the safe picks as these are where the points are expected to come from. This year's Doherty, AWB and Jimenez are yet to emerge, but once they do, it might be easier to fit in a big hitter up top along with the expensive defence, Salah & Sterling.
But we have to pick someone…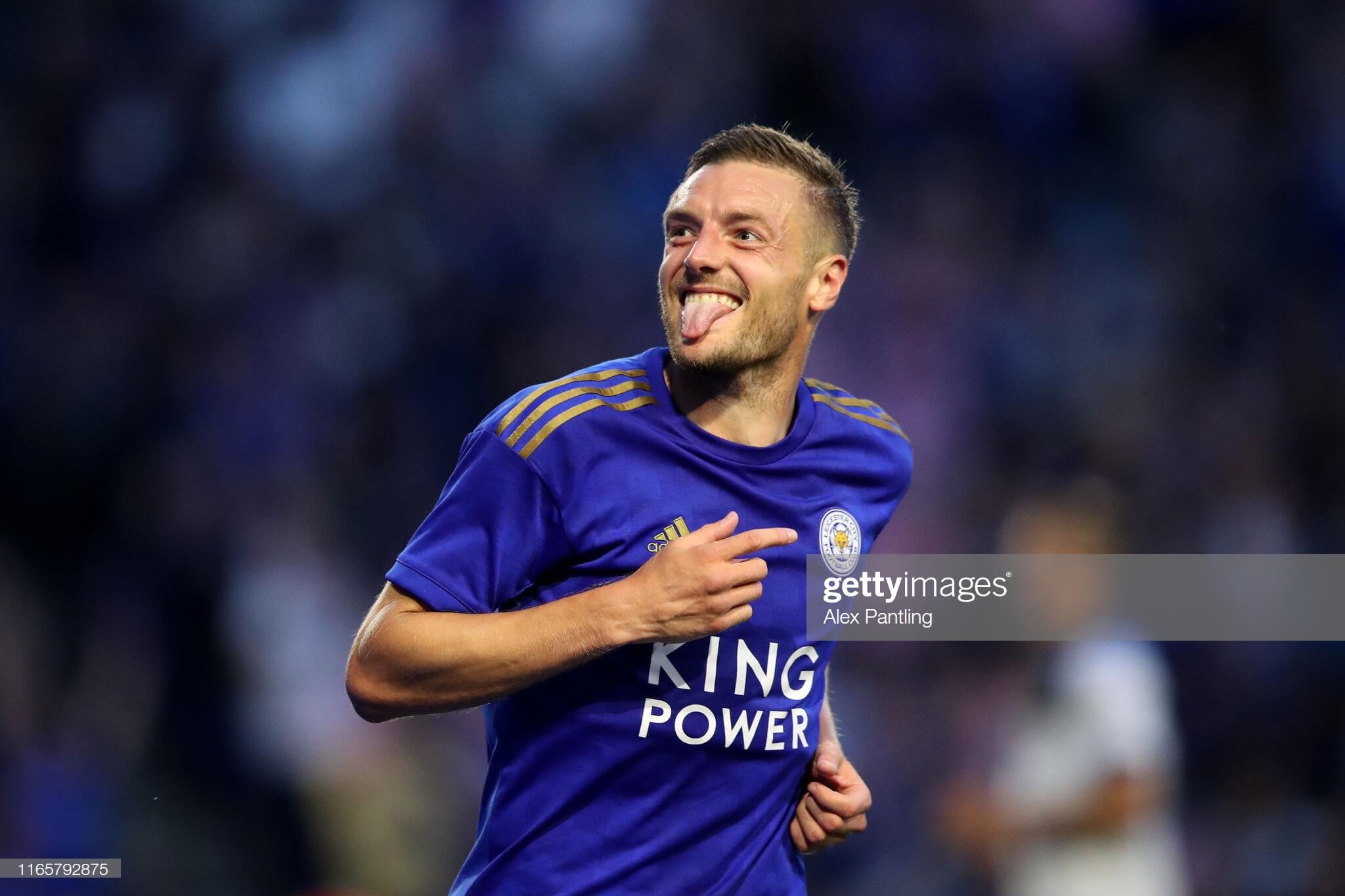 For the sake of this article let's assume you're not picking one of the big hitters. Who do you pick instead? Alexandere Lacazette is potentially an alternative to PEA but with doubts over the Frenchman for GW1 we'll ignore him for now. Raul Jimenez was one of the stars of last season but is also a doubt for GW1. Jamie Vardy currently features in just 10.5% of teams despite scoring 18 last season and averaging just under 19 for the past four seasons. I'm well aware that Leicester have a tough start to the season but if any club is going to break into the top 6 it's likely to be Leicester. As I've said time & time again over the past few seasons Vardy is a player you buy because your gut says to do it or he's passed the eye test as his stats are never impressive. He's got a decent record in games against the top sides and I reckon he's a good bet to hit the ground running.
Like the aforementioned Raul Jimenez, Callum Wilson has also been subjected to a £2.0m price increase. He finished last season as the 5th highest scoring forward with 168pts. The problem with Wilson is that he's somewhat injury prone. He's suffered two serious knee injuries over the past number of seasons and even last season, he missed quite a few games through injury. With Bournemouth having two superb fixtures to start the season I think Wilson is a great option and given his price point he's an easy downgrade to whatever cheap forward starts the season well should things go awry for Wilson & Bournemouth. At £6.5m Josh King is a cheaper alternative to Wilson. He's cheaper for a reason though. Despite making more appearances than Wilson last season he scored two goals fewer than Wilson and had six fewer assists. However, if we ignore Wilson and compare King to those at a similar price point he is potentially the best option out there. Given Bournemouth's opening fixtures starting with both Wilson & King might be an option worth considering. You can then ditch whichever of the two that hasn't impressed ahead of GW3.
There are a whole host of forwards priced at £6.5m & £6.0m. Unfortunately it's far from easy at this stage of the season to identify who will do well. Burnely's Chris Wood has been on fire in preseason, scoring nine goals. However, some of these goals came against sides such as Accrington Stanley, Port Vale and Fleetwood Town. Burnley also have a tough start to the season but Wood is clearly in form and who's to say it won't continue. Diogo Jota was somewhat overshadowed by Raul Jimenez last season but he still finished 139pts thanks to nine goals and eight assists. He's not going to set the world alight but very few forwards at this price point will. Neal Maupay scored 25 goals in the Championship last season leading Brighton to shell out £20m for his services. Brighton have a great start to the season and the Frenchman could be an interesting punt. Che Adams scored 22 goals in the Championship last season and Southampton have forked out £15m for his services. He's looked lively in pre-season and Southampton also have some decent fixtures over the opening game-weeks.
Are there any cheap options?
You mean cheaper than £6.0m? In a word, no. Certainly no one that can be relied upon! Jurgen Locadia (£5.5m) has featured quite a bit for Brighton in pre-season and has been one of their more impressive performers with a couple of goals and assists. Shane Long (£5.5m) has featured for Southampton in pre-season but I wouldn't envisage anything more than substitute appearances in the PL. Given Crystal Palace's lack of forward options Jordan Ayew (£5.0m) might see some game time. Divock Origi (£5.5) might start GW1 for Liverpool but you don't want to waste a Liverpool spot on him. Then of course, there's United's Mason Greenwood (£4.5m) who currently features in 14.6% of teams. The youngster has played 201 minutes of pre-season football but I'm not convinced he'll play many more than that over the course of the PL season. Given his high ownership he is a price-drop waiting to happen should he not feature in the first couple of games. If you're set on having a £4.5m forward in your squad, I'd be more inclined to go for Palace's Conor Wickham!!!
As if all this info isn't enough, this fantasy betting prop preview seem to agree. With all the Premier League props ahead of the season this Friday, including odds on Pulisic being a top-goalscorer and whether Salah can be the top-point scorer for your fantasy team.
Thanks for reading Fantasy Football Tips Gameweek 1. This article was written by Kop.
FPL FIXTURE TRACKER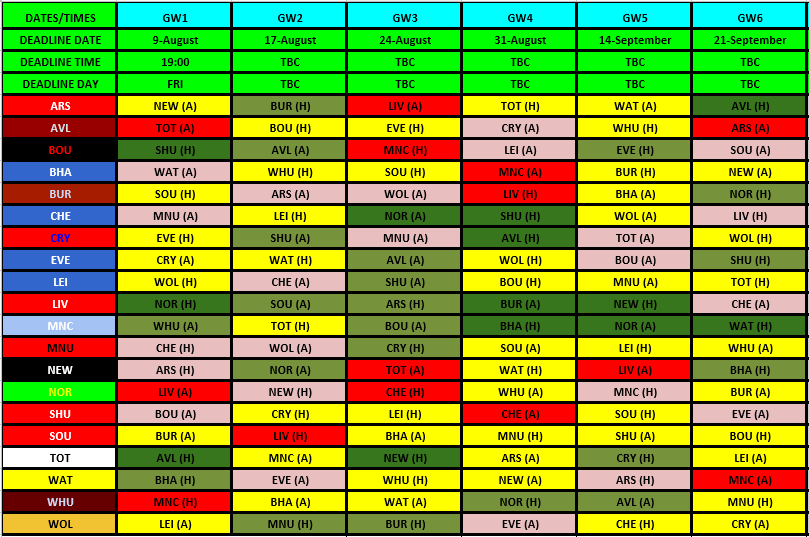 FIXTURE TRACKER LINK
Fantasy Football 247 League Codes: