Fantasy Football Tips Gameweek 10
Welcome to Fantasy Football Tips Gameweek 10. I've stepped back in to the breach this week, out of turn, which I'm happy with. I'm using this as a form of therapy for you see, because the last time I wrote Tips, for Gameweek 8, I did OK I think, well at least 87.5% of my Tips returned immediately (you won't go back and check or do the maths!). Of the 16 names I tipped, only really two that I tipped never returned – Anthony Knockaert and Harry Kane. I'll let you work out for yourselves who I brought in with my two transfers that week!
So this week may not be as much who I tip below, but who I actually bring in myself, right? I've been having one of those FPL weeks now for about two months!
(Positive Mental Attitude… Positive Mental Attitude… Positive Mental Attitude…)
As usual, I'll say in advance that I didn't plan this article to be so long this week (it normally evolves into the opposite) but I am genuinely wanting to pay homage to previous weeks Tips due to them still being completely relevant in my humble view. To this end also, I deliberately haven't taken much of a look at hidden statistics this week.
OK, so you want a few new names…
Goalkeepers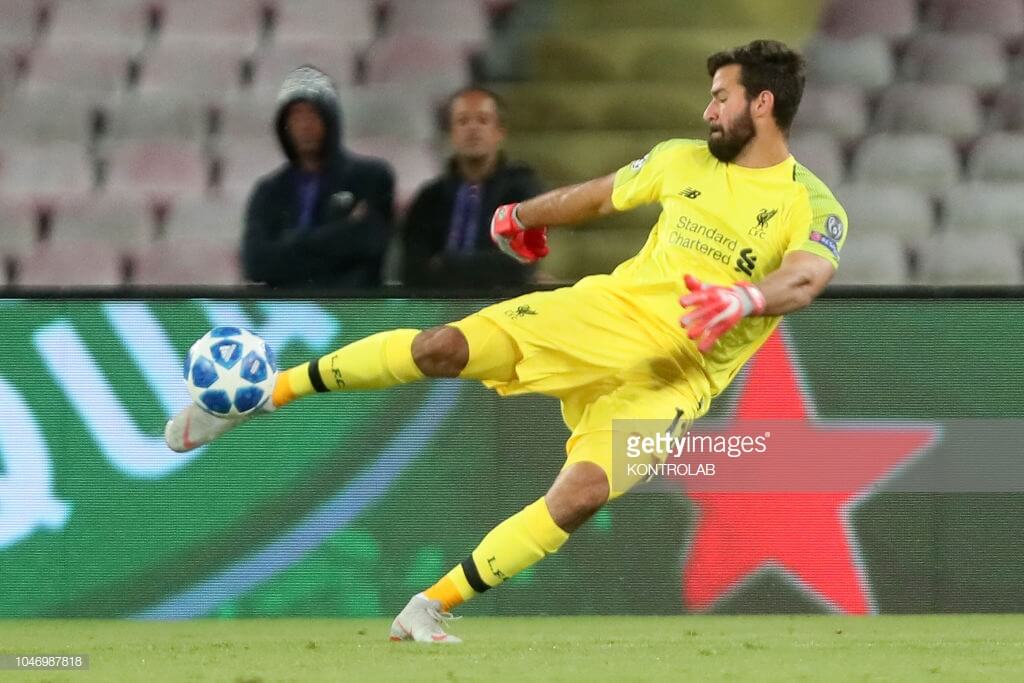 Now goalkeepers are notoriously hard to predict and get credit for it seems – as witnessed with the criticism of a previous writer who picked two goalkeepers with scores of 9 and 15 (FIFTEEN) this past week – so I'm not holding out much hope for my picks here but here goes.
(Before I go on I'm kind of skirting around the obvious picks of Ederson and Allison who both posted clean sheets this past week and have 6 each for the season – it's two-fold that I do this. One; I can't really split them and two; I'm fed up coming up with things to say about them both. If you want a definitive, I'd go the Brazilian (sic)… Allison on fixtures and the fact that, and I'm going to say it, Liverpool look quite secure now!)
The first (well, technically second) Tip is Kasper Schmeichel. Now I'm sticking by my guns on this one, and would not be put off by Leicester's defence of Monday (in the defeat to Arsenal), when you look at his fixtures where I would expect a few clean sheets in the upcoming run. I would say that at £5.0mln it is either he or Chilwell for Leicester cover but to be truthful I'm not exactly confident in the mid-range goalkeeper picks so it's Schmeichel or someone from last week! To be serious, Leicester do look more solid with Maguire and Evans rather than Morgan and Huth (those PL winning legends… still, how?) and I think that pair, with the Dane behind them, will gel nicely if given some time at it.
Ben Foster has played every minute so far for Javi Gracia's Hornets and I would think that for £4.5mln displays fair value across the next three matches (Huddersfield, Newcastle and Southampton) as the opposition do not have a lot of goals to their name (just 16 between them in 27 games). The ex-Manchester United and West Bromwich Albion keeper is not one for huge amounts of bonus so far but I think he is the best short-term bet at his price point.
I was almost going to tip Mat Ryan here but I decided on price alone that the best coverage for the Seagulls was a defender, please read on.
Defenders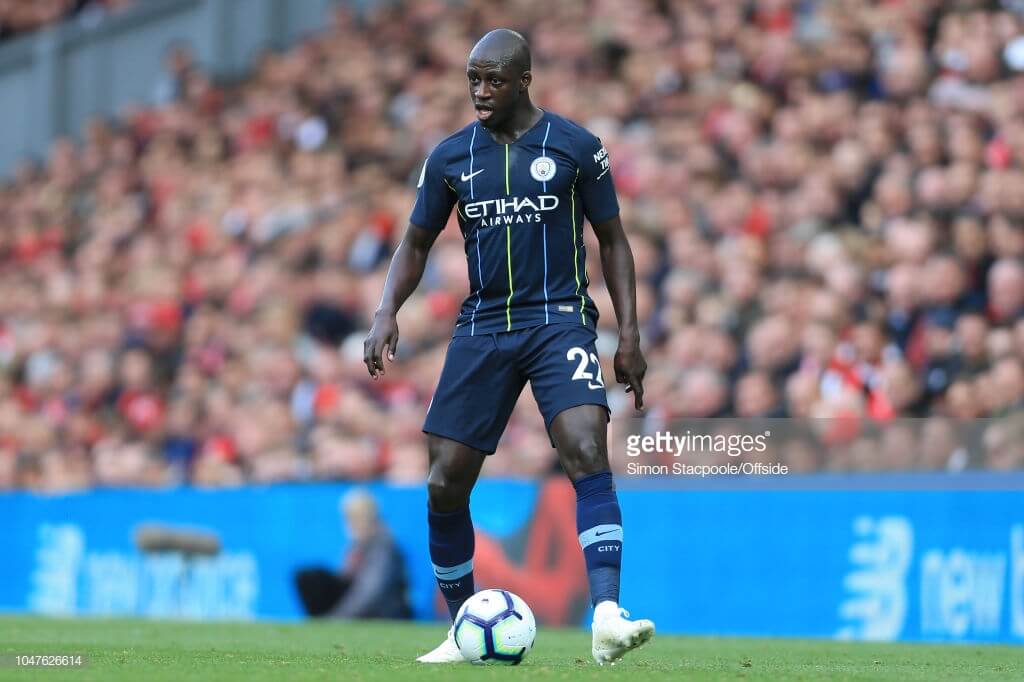 Benjamin Mendy is back and NOT really tweeting about it. Success for both Pep and us. Pep gets his man focusing more on his football and we have access to a player who is to all intents and purposes a 'winger' with clean sheet potential. The assist in the final moments against Burnley topped off a bounty of 10 points in only his second game back. He has just one point less then Aymeric Laporte despite playing three games less than the Frenchman and to me that says more than anything else. Mendy is now £6.3mln (having peaked at £6.5mln) so it could be a case of now being the perfect time to get the old premium band back together by bringing him back in alongside Chelsea's Marcos Alonso and Liverpool's Andrew Robertson, or…
Joe Gomez has been getting rave reviews from me for as long as I first saw him coming through at Charlton and I don't care saying it (even if it does make me sound a bore). I love this guy. In the last three games he has formed the perfect central triumvirate with his partner Virgil van Dijk and goalkeeper Alisson known in private as 'AliGoGil' (probably) and now faces Cardiff at home. Now Klopp will rest/rotate at some point and it's still unclear who will suffer more than any other but getting three league matches in a row – also being trusted in Champions League matches against Paris St Germain, Napoli and Red Star Belgrade – is as safe as you are probably going to get to being worth the risk. The five-capped Londoner is available at £5.1mln and could be a nice saver amongst the other Liverpool defenders like VVD and Robertson who are a lot dearer.
Lewis Dunk is the coverage needed from Brighton. The Brightonian and former youth team captain has a very stable partnership with Shane Duffy in the heart of their defence and can be picked up for just £4.4mln and has consecutive clean sheets including taking two of the bonus points on offer in the latest one away to Newcastle. Maybe not that you should be looking for differentials in this area of your team, but Dunk is only owned by 1.4% of players in comparison to Duffy (4.4%) and Ryan (4.0%). They face no top seven team across the next 7 matches providing ideal ammunition to increase their clean sheet tally.
Midfielders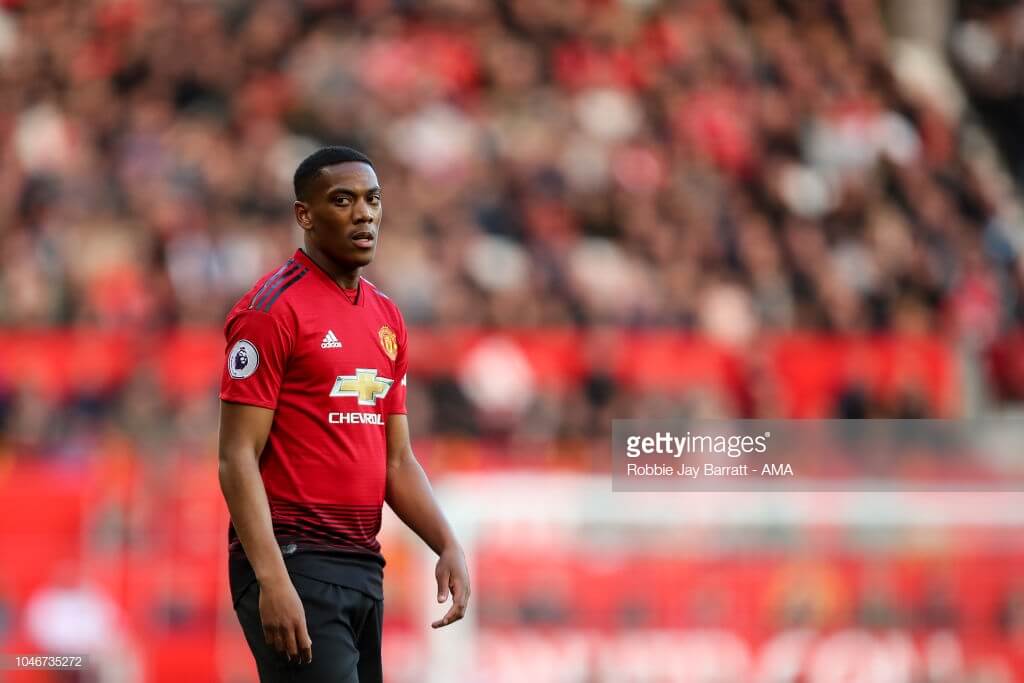 Mohamed Salah will probably be the unanimous captain pick this week as forewarned of his intentions with a warm-up goal last week at Huddersfield and ahem *insert how many here* goals against Red Star Belgrade tonight. (Editor: 2). The Egyptian this week takes on Cardiff and as I said on site earlier, I could see Colin bringing his Bluebirds and stinking Anfield out to a one-goal Liverpool win (or God forbid) a draw OR it could be a hat-trick for last year's top goalscorer. Fear of the latter should mean you captain him or if necessary, buy him and captain him.
Kevin De Bruyne returned last week against Burnley for his first action since the opening day at Arsenal. He played 30 minutes in that match and followed it up with just under 70 minutes on Tuesday night in the 3-0 win against Shakhtar in Ukraine. He assisted Laporte's goal and looked very energetic in his overall display. Whether he is ready now to begin or Pep sees him still being 'eased-in' can't be determined but I would not let games against Spurs, United and Chelsea which are on the horizon put you off. This is Manchester City and this is KDB! Surrounding such matches are Southampton, West Ham, Watford, Bournemouth and Everton who, on any given day, City could put to the sword easily much like they did at a canter to a very experienced Champions League team this week. You also won't get the Belgian any cheaper than the current £9.7mln asking price. Are you in?
Anthony Martial is a very peculiar one for me. I can clearly see what a talented player he is and at times has shown why United paid that enormous initial fee of £36mln, breaking the record for the highest fee paid for a teenage player, with potential to reach just south of £60mln, but I can't shake the feeling that he is not to be trusted (why have I tipped him again?) and can go missing if things aren't falling exactly in to place for him. BUT he has posted two-figure returns in his last two Premier League matches by scoring three goals and assisting once in games against Newcastle and Chelsea. Get him while he's hot I guess! He is just £7.3mln so just departing the mid-range priced midfielders but could serve you well in games against Everton, Bournemouth, Crystal Palace and Southampton in four of the next five. I've let his picture lead the midfielders' section this week so he better not let me down both off and on the pitch*
(*I haven't bought him, just that I'm out on a limb for him here.)
It's also noted that he played 90 minutes for United in their defeat to Juventus in the Champions League yesterday (as did all of the starting eleven Jose, huh?)
Abdoulaye Doucoure was a last-minute addition here. I noted he assisted twice in the win at Wolves last weekend where he also walked off with two bonus points. I decided to delve a little deeper. Alas, he is not the £4.5mln player I assumed but he is £5.9mln currently but he is presenting some fair returns for that. Already four assists so far for Watford and he plays every minute. He has managed six bonus points in that time. He has now equalled last season's assist tally with 4 but I was astounded to find out that he scored 7 Premier League goals last season. Hey, keep an eye on this guy is all.
Forwards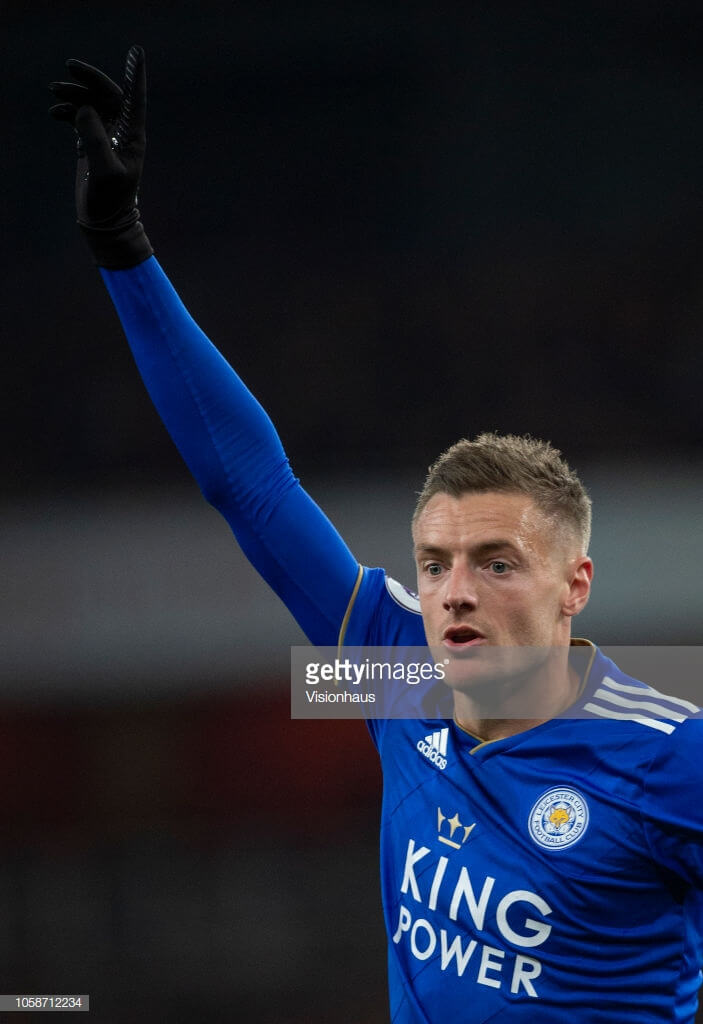 Pierre-Emerick Aubameyang is the Arsenal coverage this week. Now the savvy among you may have noticed that I picked Lacazette two weeks ago. Well this is me at my 'ass-covering' best. I fancied I had suggested the best Arsenal striker when I watched Monday's match with Leicester when I saw Iwobi keep PEA out and be one of three in support of the lone striker Laca'. Oh how the Gabonese made me look a fool by coming on and scoring with about his first two touches. He has scored two goals in each of his last two matches where his involvement has been 28 and then 29 minutes. Simply, don't worry if he doesn't need starts. Imagine what he can do if given even just a full half hour! Liverpool and Tottenham are on the horizon amongst a very fair bunch of fixtures but even those are at home where Emery's lot you would expect will give as good as they get.
Marko Arnautovic is my second choice for your attack. The Austrian is the main focal point in attack for an improving Hammers side. So far, in mostly dark days at The London Bowl, he is still chalking up a goal every 2.6 games which isn't bad considering the state West Ham have been in for most of his time there. He scored three games ago in the defeat to Manchester United and has played the full 90 minutes in each of the last two games in consecutive single-goal defeats at Brighton and Spurs. The fixtures ahead are the stuff of salivation however as the Irons face Leicester (A), Burnley (H), Huddersfield (A) Manchester City (H) *stick with it*, and then UNTIL JANUARY, Newcastle (A), Cardiff (H), Palace (H), Fulham (A), Watford (H), Southampton (A), Burnley (A), Brighton (H). Set and forget? Think so.
Jamie Vardy would send you round the bend (1). When he is on a scoring flush (2) you can't help but be attracted to him. You buy him and then he struggles and there seems to be a blockage (3) of goals but you always know that with his movements (4) that he will always be in the right space at the right time to deposit (5). With Leicester's fixtures he is a must if you have a 'WC' (6 ) or if you have a struggling second or third striker then with Vardy's run of West Ham, Cardiff, Burnley, Brighton, Watford and Fulham, could make him the ideal striker in lieu (7).
Phew… I'm pooped.
Summary
I found it a little difficult to not be repetitive and list players I tipped only a Gameweek ago so I've tried my best. We are of course another week older in FPL terms and the world can change in a few short days in this game so maybe a couple of names here are a little reactive to what they did this past week (for example, I couldn't have seen myself tipping Martial ever) but there you go.
I hope you enjoyed this but I would also say again that it would be fair to look at this, my last article for Gameweek 8 and Swirly's article of last week (Gameweek 9) and consider all the facts before you make your moves.
Best of luck!
Thanks for reading Fantasy Football Tips Gameweek 10. This article was written by The Gallant Pioneer
FPL FIXTURE TRACKER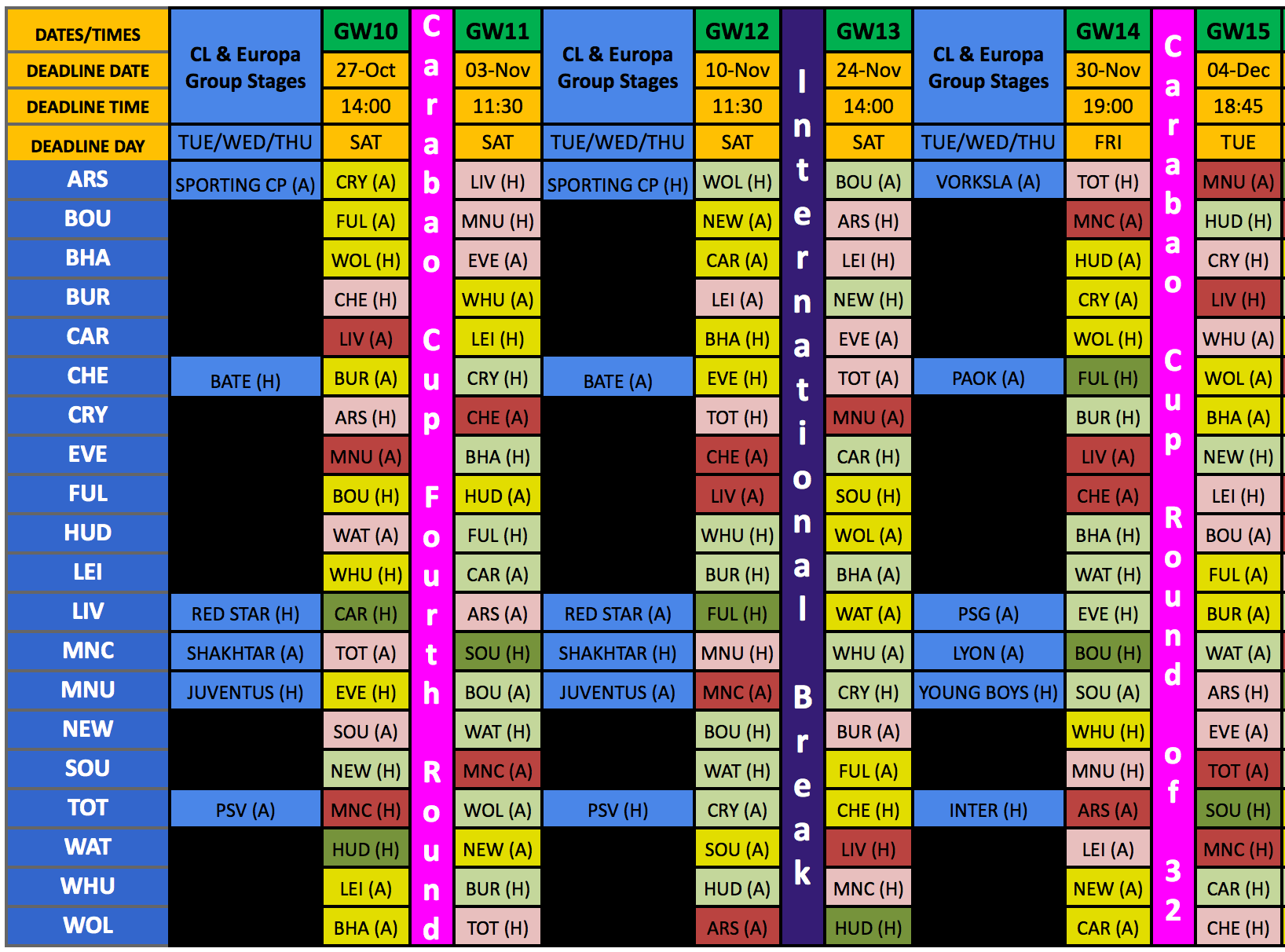 FIXTURE TRACKER LINK
Welcome to our Fantasy Football leagues section.
The League Codes for FF247 for the 2018/19 season are as follows –
Thanks to our friends Follow @ff_surgery and please give them a follow.