Fantasy Football Tips Gameweek 11
Welcome to Fantasy Football Tips Gameweek 11. The build-up to GW10 revolved around one man; Mo Salah. On Twitter I read with amusement as all those people who'd give it 'the big un' when they ditched him weeks ago, suddenly in a panic to bring him back 'is it worth a -8 to bring him in? I'll sell my least favourite child, anyone want to swap a kidney for him?' etc.
It was only two game-weeks back that Harry Kane caused a similar panic, and we all know how that went. Fortunately, Salah delivered. Sadio Mane matched Salah's 15pt return, softening the blow for those who had stuck by the Senegalese instead, but looking through my mini-leagues there was still plenty who went with neither. Ouch.
While half the FPL community worried about 'no Mo',  it was 'no show' that undid the hopes and dreams of many FPL managers in GW10. Rotation, injury and illness meant many teams had to rely on their bench, in some cases that wasn't enough. I saw one poor sod post his team on Twitter; Robertson, Knockaert, King, Arnautovic, Hazard, no Salah, No Mane, no hope.
Following a difficult game-week, the natural response for the less patient FPL manager is to ditch the players that blanked, and turn to the latest 'shiny new thing', but remember, all that glitters is not always gold. With this front of mind, this week I'll be adding a 'Rosco rating' to each pick. Sticking with the theme we'll have three ratings:
24 karat gold – The real deal; season keeper
Shiny new thing – Could deliver, but approach with caution
Sifting for gold – Trying to assess the players with real potential, next game-week and beyond
Let's get into it eh?
Goalkeepers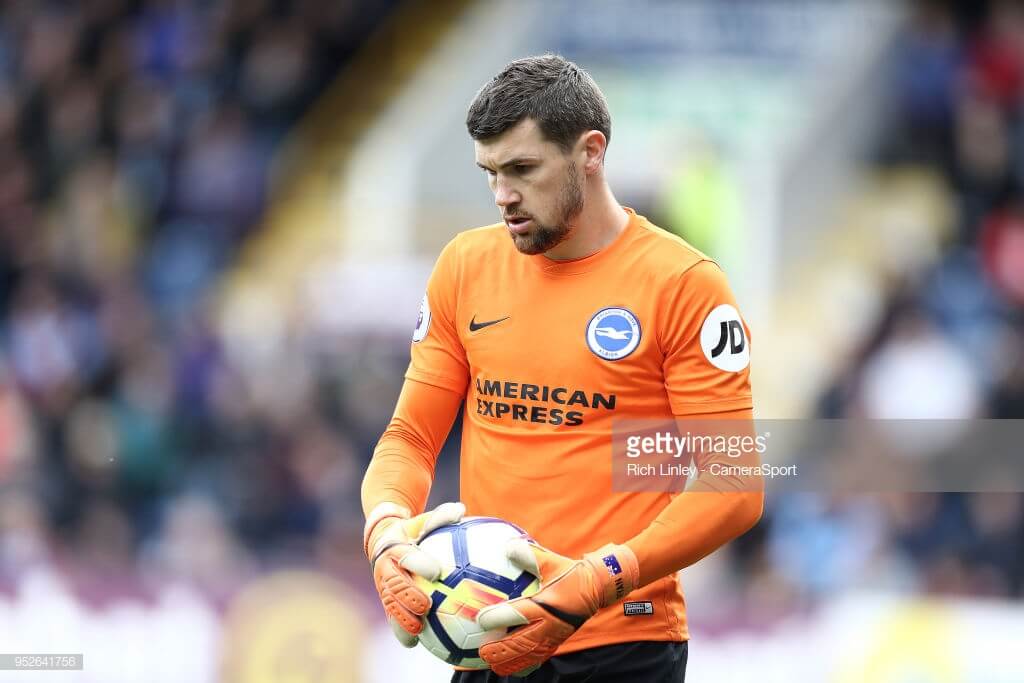 If you're after a new keeper then look no further. Mathew Ryan has kept 3 clean sheets in a row, and thanks to 17 saves and 7 bonus points, he's netted his delighted owners 30pts in those matches. Brighton don't face a 'Top 6 side' till GW17 so it's not too late to get in on the points, Everton are their stiffest competition this game-week, but after that its 5 games against teams below them in the table. At just £4.5m, the Aussie shot-stopper could be a cheap set-and-forget for the next 6 and possibly beyond.
Rosco rating: Sifting for gold
My next pick is here on reputation and a tasty run of fixtures that stretch all the way through to GW22, with Man City in GW13 their only Top 6 opposition. Lukasz Fabianski has built his reputation as a goalkeeper who can, and often does return big points in games he's least expected to. Last season he finished just a point behind Ederson (although admittedly in more minutes) largely down to his 137 saves and 14 bonus points over the season. As if to reinforce this he walked away with 6pts in GW10, despite the Hammers failing to keep a clean sheet. Magic.
Rosco rating: Sifting for gold
Ederson may not be getting consecutive double-digit hauls, but he is getting consecutive clean sheets; 6 to be precise. £4.5 keepers will likely prove better value over the season, but I doubt they'll be getting as many points. If you're a Pickford owner it's been happy days for the past 2 game-weeks, but before that, it was just a solitary clean sheet in 8 games. It's a similar story for Matt Ryan, and even former flavour of the month Patrício can only boast 4 clean sheets on the season. The problem with owning the budget goalkeepers is knowing when to play them if you rotate, and when to get on and off them when you don't. So, in essence, you're either rolling the dice, or burning transfers; neither method is foolproof. You get what you pay in this game.
Rosco rating: 24 Karat gold
Defenders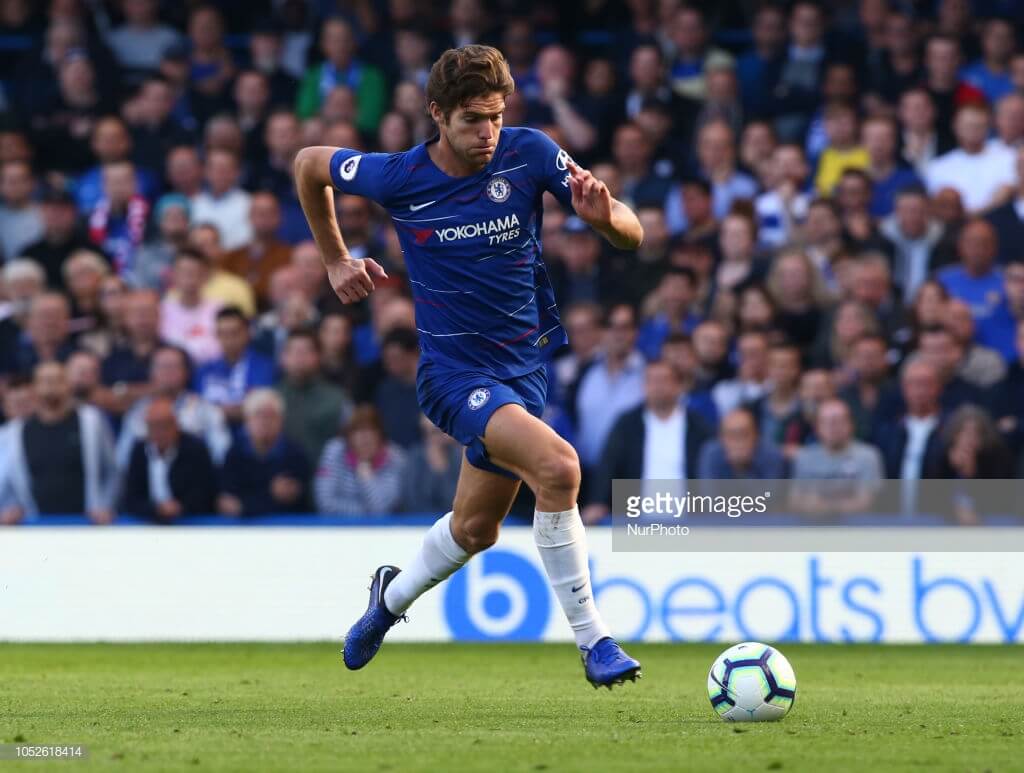 Marcos Alonso went into GW10 with no attacking returns in his last 5, 'Alonso looks dead as an #FPLasset and has done for weeks. I need Mendy so looks like the smart move…' posted one insect named FPL Twitter account midway through Burnley v Chelsea. When the match was over, Alonso had picked up another clean sheet, an assist and 2 BPS. 11pts. Finished as an FPL asset? I beg to differ. #donttweettillafterthematch.
The thing with Alonso is that he may not get you attacking returns every week, but by the end of the season he'll likely be one of the highest scoring players in the game. Only team-mate Eden Hazard has more points at present than Alonso, and despite his £7.0m price tag, only Matt Doherty currently offers better value. If you had a £7.0 midfielder with Alonso's returns would you ever consider trading them? Probably not. Palace and Everton are up next at Stamford Bridge, if you have him keep him if you don't you should.
Rosco rating: 24 Karat gold
With many of us owning full or partial RAM (Robertson, Alonso and Mendy) at the back, there's a need for more frugally priced defensive cover. Welcome to the cheap seats. Our first 'cheapy' comes into GW11 on the back of 25pts (7,6,12) in his last three, admittedly they were his first minutes since GW1, but with that kind of form, Bruno is doing his damnedest to keep his spot despite being almost as old as Yoda. Brighton have a great set of fixtures through to GW17, and with just 0.3% ownership, coming in at just £4.4m, he offers a canny differential to the go-to Dunk and Duffy.
Rosco rating: Sifting for gold
If you want really cheap how about Kiko Femenía? Whilst it's difficult knowing who will turn out for Watford's defence from week-to-week, he has played the full 90 in the last 3. He picked up 6pts in GW9 and another 12pts in GW10, thanks to a clean sheet, an assist and maximum bonus. All this for just £4.2m. With just 3 matches against the top 6 sides in his next 13 and a bargain basement price, he's an easy switch from the likes of Wan-Bisakka who looks unlikely to get you anything in his next 3.
Rosco rating: Shiny new thing
Our final bargain bin pick of the week is West Ham's Fabián Balbuena. Given that he scored West Ham's goal in their 1-1 draw against Leicester in GW10, he may seem a lazy pick, but look a little closer and we'll see he offers more (not loads more so let's not get carried away here!). First off he's cheap (£4.4m), secondly he's played the full 90 in all 10 of the Hammers matches this season, and if we take a look at his underlying stats we'll see that his GW10 goal was no mere fluke.
Over the last four game-weeks, no other defender has had more attempts in the box (8), and only 2 other defenders can top his 12 penalty area touches. Burnley are up next, no other side has conceded more goal attempts (209) and 120 of those came in the box (which is also worse than any other side).
Rosco rating: Sifting for gold
Midfielders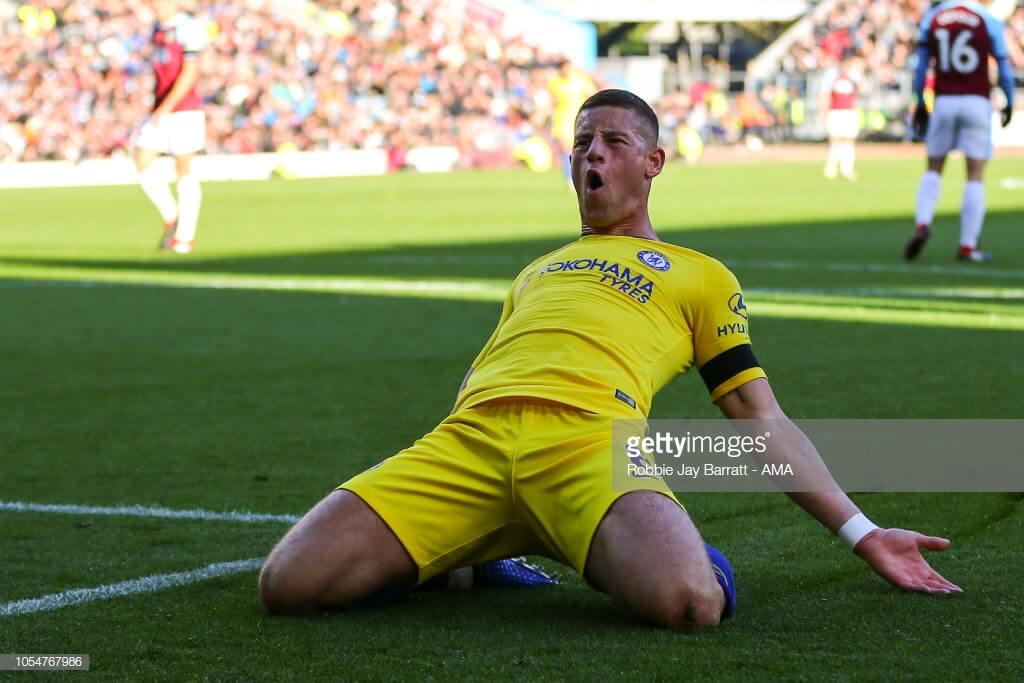 If you brought Ross Barkley into your team in GW10 then I doth my cap to you sir. Our very own Cookie did just that, although insists that if he had the money, he'd have bought James Maddison instead. So modest.
It was a move that was not all that crazy in fairness; Barkley came into GW10 on the back of 19pts in his previous 2 game-weeks, but even Cookie must have been pleasantly surprised to see him pick up 17pts thanks to a goal, 2 assists and 3 bonus points.
Maybe he won't start every match, but as he showed in GW9, that may not be an issue. At £5.8m, Barkley's 2.1% ownership going into GW10 is surely going to skyrocket; with home games against Palace and Everton next up, he's an easy switch for even the most cash-strapped FPL managers.
Rosco rating: Shiny new thing
Richarlison may have the superior ownership, but Gylfi Sigurðsson has the stats that indicate he's the Everton midfielder most deserving of our investment. His penalty at the weekend was his fourth goal in as many matches, 34pts to Richarlison's 15 in that same period. A quick look at his underlying stats in his last four further endorse his merits; 15 shots to Richarlison's 7, and surprisingly 9 of those came inside the box.
With Gylfi it's not all about goals, in his last four he tops the tables for crosses (35) and is second only to Hazard for chances created (12). At £7.4m he'll cost you a little more than his Brazilian team-mate, but with an ownership of just 6.8%, he could be the differential that gives you one over your mini-league rivals.
Rosco rating: Sifting for gold
GP tipped Anthony Martial in GW10 following back-to-back double-digit scores (13 and 15). Starting his third match on the bounce in GW10, he scored a peach of a goal and had Pogba not fluffed his spot-kick he'd have picked up an assist too. He walked away with another 9pts taking his tally to 37pts in 3.
I'll echo GP's sentiments; there's no denying the talent Martial has at his disposal, but it's been hard to put our faith in a player who has failed to cement his place in the Manchester United starting 11. However, with yet more rumours of Alexis Sanchez seeking to leave the Red Devils, perhaps Martial will finally get the game-time his undoubted talent deserves. £7.4m is a tricky price point, but if you can squeeze him in there's every chance you'll be glad you did, in the short term at the very least.
Rosco rating: Shiny new thing
How would I describe Roberto Pereyra's goal in GW10? A moment of individual brilliance or a sh!tshow of defending from a bunch of players who looked like they were running in clown shoes? Probably a bit of both. If additional FPL points were awarded for 'The most awesome goal of the game-week' then Pereyra's would be a shoe-in. Fortunately, FPL does award bonus points, and Pereyra took all 3, finishing the game-week with 11pts, that's 19pts in his last 2 matches.
Watford's 3-0 win in GW10 secured their best ever start to a top-flight campaign, their upcoming fixtures suggest they may even build on this, with just 3 matches against top 6 sides in their next 13. In Pereyra, Watford may have one of the best players outside the top six, at £6.4m he's perfectly priced for managers disillusioned with their similarly priced assets.
Rosco rating: Sifting for gold
Forwards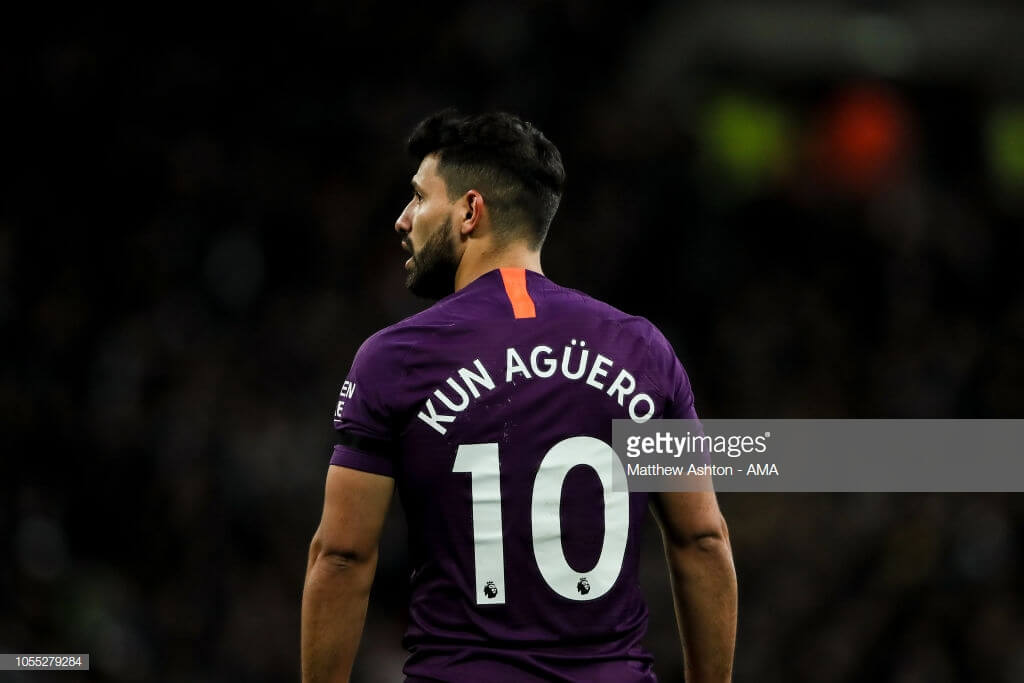 A second blank from Sergio Agüero in his last 3 and it seems some people may be having their heads turned. Perhaps you've looked on as Aubameyang has netted 5 times in the same period and thought 'I'll have a bit of that'? Over on Twitter (which seems to be the go-to place for all things 'knee-jerkery' ) I've seen more than a few people declare 'it's time to ditch Kun'.
So is it time to cast Kun aside? Well in short, 'no'. For starters he has Southampton at home this weekend, with doubts around Hazard, Kun is arguably the best captain pick this game-week, then again in game-weeks 13, 17 and 18. So would it really be wise to ditch or not bring in a player who is the best captain option in 4 of the next 8 weeks fixtures? With an ownership of 51%, a haul in any of those matches will seriously dent your rank. 'He's only getting 60 minutes a match' I hear you cry. Well let me remind you that this is the player who put 5 past Newcastle in just 20 minutes a few seasons back, It's burned into my very soul that one.
Looking at his underlying stats also indicates that there's no real need for panic; top for goal attempts (47) top for shots in the box (35) and only Salah and Sterling can top his Penalty area touches (70). The double-digit hauls will come, don't be found wanting when they do.
Rosco rating: 24 Karat gold
It seems odd to tip a player with no attacking returns since GW7 especially one who didn't even play in GW10, but success in FPL is often knowing when to be proactive just as at times you must be reactive, so here we are.
The merits of Marko Arnautovic are well known; on his day he's unplayable, some would even say fixture-proof. He missed GW10 through illness, he even posted a Tweet before the match to prove it (imagine the visual version of when you put on a croaky voice and phone in sick). Hopefully, he'll be over his 'illness', because its Burnley (see Fabián Balbuena above for Burnley defensive stats) at home this weekend, followed by a run of 11 fixtures with Man City the only Top 6 opposition.
The good news is that whilst he may not have been scoring, he has been getting the chances. In the last 4 game-weeks he's had 12 goal attempts, Sergio Aguero the only forward to have more in that period (16). If you're one of the many managers still considering moving 'Mitro' to 'Arnie', here's some food for thought; in the last 4 Arnie has 31 penalty area touches to Mitro's 8, 8 goal attempts to 5 and 6 shots on target to just one solitary effort, all this despite playing a game less.
Rosco rating: Sifting for gold
My final pick is based less on what this player can do, and more what owning him will allow you to do with your team. On Friday evening I advised those looking for a route from Harry Kane to Mo Salah to consider bringing in Isaac Success and moving to a 352 / 442 formation, those that did will have hopefully benefitted from his 6pts whether in their team or from the bench. I'm under no illusions that Success will continue to start for the Hornets, but if you choose him as your third bench player hopefully you won't need him too often. There are only 3 forwards in the current top 10 scoring FPL players, which indicates that there are greater points on offer elsewhere. With a glut of defenders and midfielders (particularly those in the £5.5 – £7.5 million) regularly returning points, now is perhaps as good a time as any to move away from the tried and trusted 343.
Rosco rating: Sifting for gold
That's me done for another week, as always I wish you all a fortuitous game-week and may you be blessed with arrows of green. X
Thanks for reading Fantasy Football Tips Gameweek 11. This article was written by Rosco
FPL FIXTURE TRACKER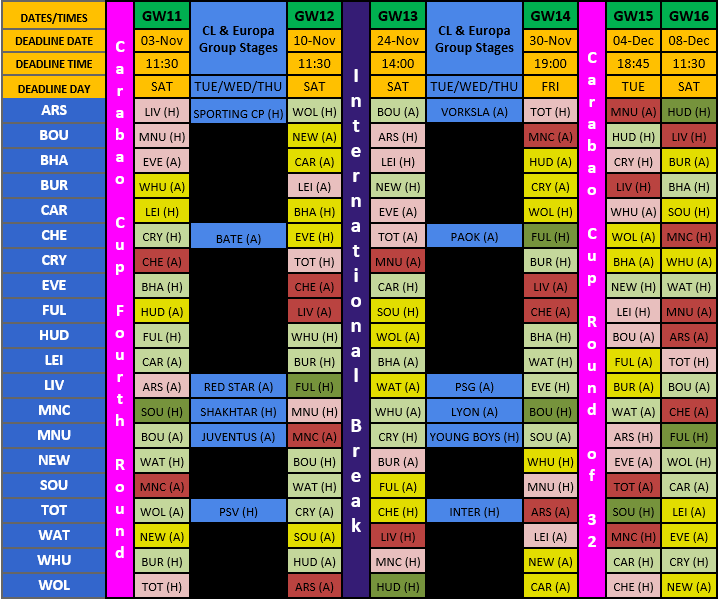 FIXTURE TRACKER LINK
Welcome to our Fantasy Football leagues section.
The League Codes for FF247 for the 2018/19 season are as follows –
Thanks to our friends Follow @ff_surgery and please give them a follow.