Fantasy Football Tips Gameweek 11
Welcome to Fantasy Football Tips Gameweek 11
We are spoiling you this week with both a Captains and a Tips Article, this being predominantly due to a Sunday finish/Saturday start between the gameweeks. Thanks to FPL for letting us breathe this week at least.
Following on from the excellent Captains Article by Kop and Swirly, we now ask Matt, Stone Frog, Jamie Mc, Rosco, OddDane and Inittowinit to take a look at the options for your precious transfers. They did not disappoint.
GOALKEEPER – Sam Johnstone vs Burnley (A) – (Matt)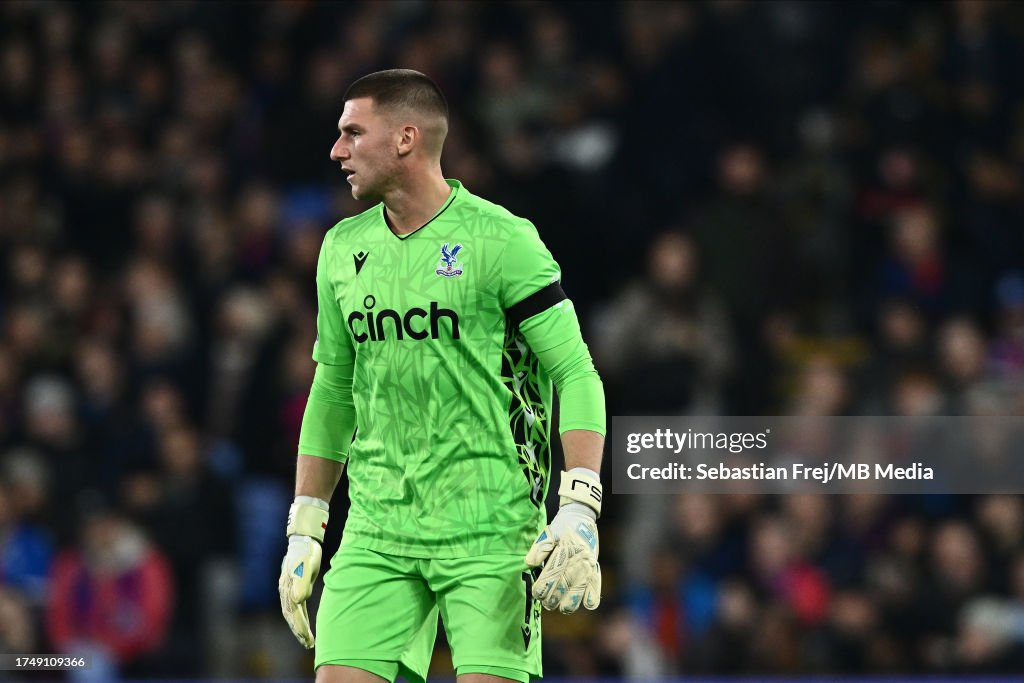 In the last 5 gameweeks, he has picked up a massive 28 points! This included 3 clean sheets in a row but then he conceded in 2 consecutive games but they were against Spurs and Newcastle. 6 goals in the last 2 games isn't great but again it is against Spurs and Newcastle two of the best teams in the league this season. He has a xCS of 1.35, he has made 16 saves in the last 5 so an average of 3 a game and thus a save point per game!
After facing 2 of the best teams in the league Palace are back to some nice fixtures now with two of the promoted teams in the next three games. In fact, according to the fixture difficulty ratings on the FPL site, four of the Eagles' next five matches including their visit to Burnley this weekend, score just two.
Only £0.2 more expensive than Areola at the moment and so the value between the two is minimal and doesn't really come into play anymore. Palace don't score a lot of goals and this only helps Johnstone's BPS potential. When Palace keep a clean sheet, Johnstone usually gets among the bonuses due to this as most games end 1-0 or so. He is one player I wish I could go for at the minute, Onana has been CRAP for lack of a better word but nice fixtures too for United in the next three should see them get points. United are just a hard watch and don't seem to be getting clean sheets. It will be interesting to see who outscores the other in the next three games, but I wouldn't be surprised if it is closer than people think, and Johnstone could well outscore the United keeper.
DEFENCE – Joachim Andersen / Marc Guehi vs Burnley (A) – (Stone Frog)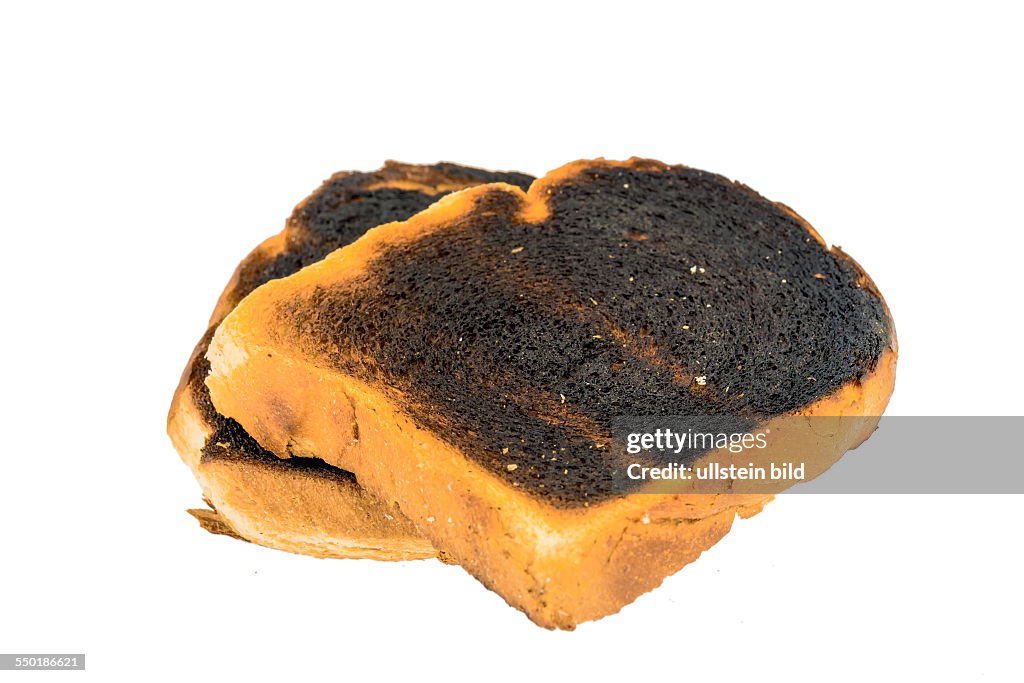 Let's face it thinking about defenders and clean sheets is a little dull, so dull in fact, I drifted into a daydream, which then turned into a nightmare, a disturbing nightmare of toasting! There was the pop of the toaster and out rose, not one, not two, but three toasted bagels. Ah man the toasting was so bad, they were striped untoasted then burned, then untoasted, then burned, I couldn't believe it. I thought they would be good, but they tasted so bad! The toaster stared at me on the counter, ready to toast more bagels. Anything but black and white bagels I moaned. Then with a loud clank, it toppled over on its side. Pop, a crumpet whizzed past my ear. Pop, a teacake shot past my hip. Pop, a potato waffle splatted on the wall behind me. Pop, reheated pizza, urgh. Pop, asparagus in a toaster bag hits me between the eyes, everything went green…
I woke from my daze. Pop, I jumped a mile, as some rye bread innocently poked its top above the toaster. Ah man that's really dull. Ah yes that was it, I need a defender. I'd love some potential for the odd headed goal, and a steady chance of clean sheets. Maybe Palace with Burnley, Everton and Luton in the next three. Andersen then, that will do. But I'm too poor; Guehi then, maybe he'll get some bonus points. Right, I'm off to buy some bread. Happy Halloween!
MIDFIELD – Phil Foden vs Bournemouth (H) – (Jamie Mc)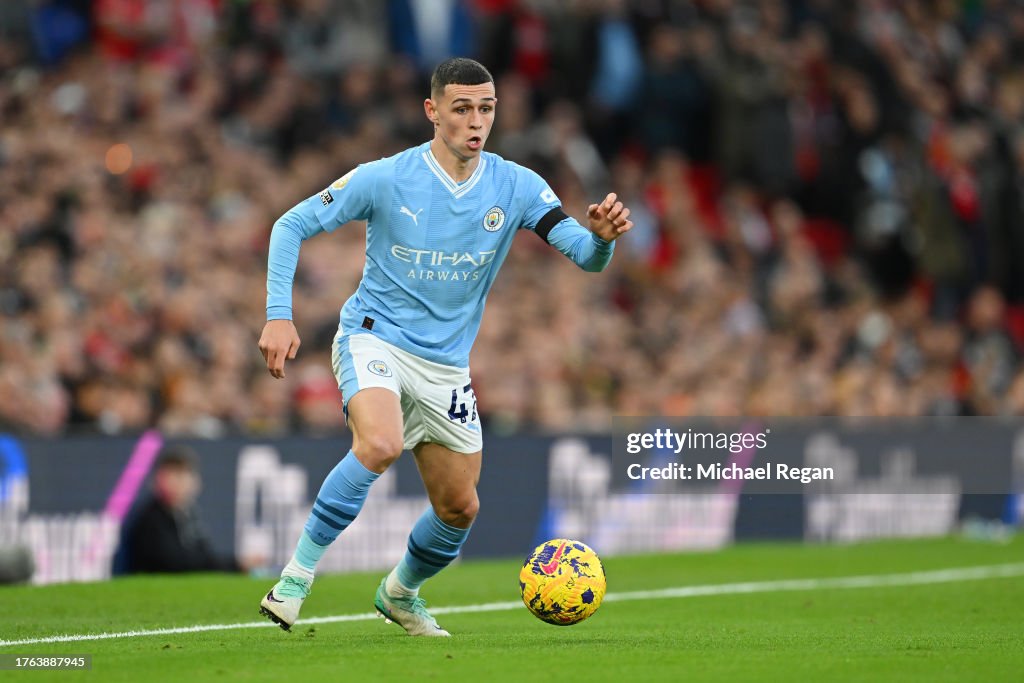 The call from FF247 Towers was made on Saturday night for volunteers from the writing committee for game week 11 player tips. It will only take you 20 minutes; 30 minutes at a push was the promise.
You have got to applaud the efficiency / dedication to the cause that game week 10 still wasn't complete and thoughts had already turned to game week 11.
Having not written anything these past few game weeks then I offered my services to write a few words on a player who WILL become the most decorated player ever in English football.
The player to emulate is of course Manchester United Legend; Ryan Giggs who amassed 13 Premier Leagues, 4 FA Cups, 4 League Cups, 9 FA Community Shields (in a two horse race), 2 Champions Leagues, 1 Super Cup (in a two horse race), 1 Intercontinental Cup (whatever that is) & 1 FIFA Club World Cup.
My tip for this game week even managed a Sunday goal which will no doubt focus your attention on him as a result.
I present to you Manchester City's Phil Foden.
At the age of just 23 (oh to be 23 again) Foden has already won 5 Premier Leagues, 2 FA Cups, 4 League Cups, 2 FA Community Shields, 1 Champions League & 1 Super Cup and will surely overtake "model boyfriend material Giggsy".
Encouragingly, Foden has started all but one of City's league games this season amassing 785 minutes out of 900 minutes in City's ten league games. With both Riyad Mahrez and Ilkay Gundogan leaving, Kevin De Bruyne long term injured, John Stones and Jack Grealish returning from injury and Kalvin Phillips out of favour then Foden place in the City front seven feels a little more assured (famous last words) from Peptation.
Foden currently has 47 points which is fourteenth place for all midfielders. These 47 points can be broken down as follows: – 19 points for playing more than 60 minutes, 10 points for two goals scored, 9 points for three assists created, 4 points for clean sheets & 6 bonus points (over 2 games) offset by losing 1 point for a yellow card.
Foden is flying slightly under the radar with an ownership of just 9.6% which is fourteenth for all midfielders in the game. Foden has already had a price decrease of £0.1m this game week taking him back to his original £7.5m starting price.
At the time of writing, 21,704 managers have transferred Foden into their squad with 24,247 managers deciding to now go without. Foden is currently at -0.1%% (154,000 further transfers required) in FPL Statistics so is extremely unlike to obtain a price rise or fall this game week.
A final little sweetener is that City are at home to Bournemouth this game week. A Bournemouth who just won their first league game of the season. A Bournemouth who are sitting one place out of the relegation places. A Bournemouth who have conceded 11 goals in their 4 away league games.
MIDFIELD – Bryan Mbuemo vs West Ham United (H) – (Rosco)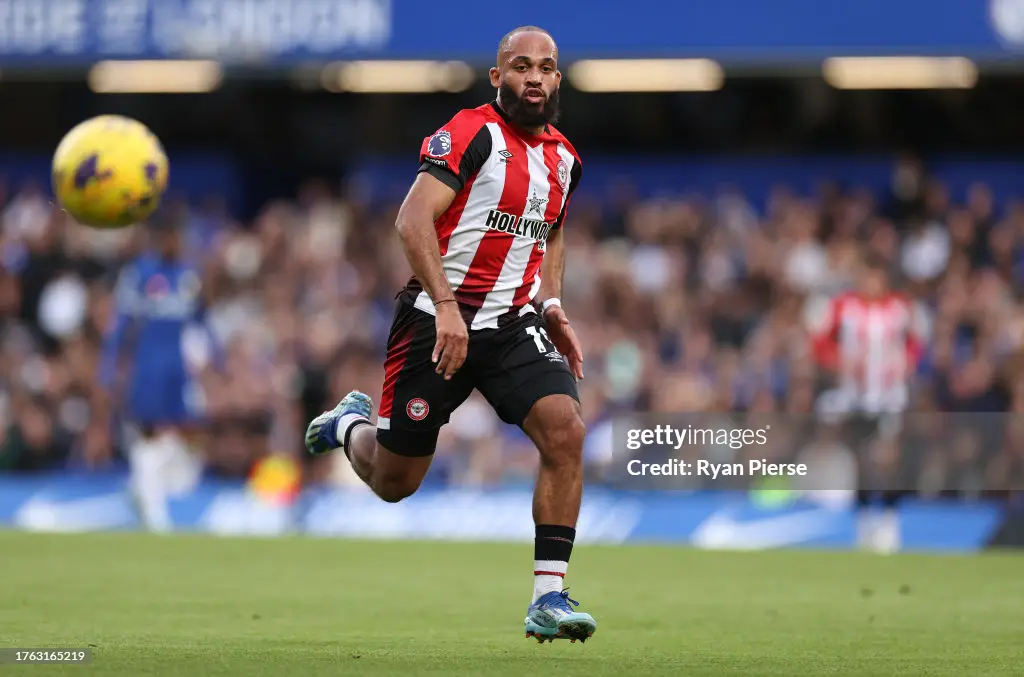 At the end of each season, some FPL aficionado compiles the "FPL 15," a team that could have won the whole thing with no transfers and a substitute strategy that'd make Nostradamus proud. While I'm not sure I'd play FPL that way, I'd gladly do it if it guaranteed the number one spot. Unfortunately, like most managers, I tinker with my team more often than I change my socks, and I'm known for switching socks frequently.
So, why am I mentioning this? Well, it's a long-winded way of saying that Bryan Mbuemo (£6.7m) might just be a season-keeper.
I transferred out the Bees' talisman on my GW8 wildcard, even though I brought him in GW3. I endured scores of 2, 8, 2, 1, 2, and 2. That's enough to test anyone's patience. However, nearly 20% of managers, roughly 2 million of them, still owned him. They probably felt smug as he recorded consecutive double-digit hauls of 14 and 13 points in GW9 and 10.
I consider myself a fairly patient manager, but had I not played my Wildcard, I probably wouldn't have kept him. Subpar returns and a challenging fixture run that included Arsenal in GW12, with trips to Stamford Bridge and Anfield in GWs 10 and 13, didn't look all that enticing. But here we are.
So, what's so special about Mbuemo? Well, he has pens and set pieces duties, which is always a plus. Add the fact that he's a 90-minute player, and you've got another huge tick in his merit's column. In fact, Bryan has never been subbed, and no other midfielder has racked more minutes (900+) this season. It's paid off, with half of his goals coming in injury time. And if there's one thing we have plenty of now, it's injury time.
Mbuemo currently sits fifth in the FPL points table, ranking as the third-highest scoring midfielder. What's more, he's cheaper than most players above and around him. A shaky-looking Hammers side, who have conceded seven goals in their last three games, visit the Tech in GW11. I wouldn't bet against Mbuemo grabbing more points, leaving those who recently sold him wishing they could have just set and forgotten all about him.
FORWARD – Eddie Nketiah vs Newcastle United (A) – (Inittowinit)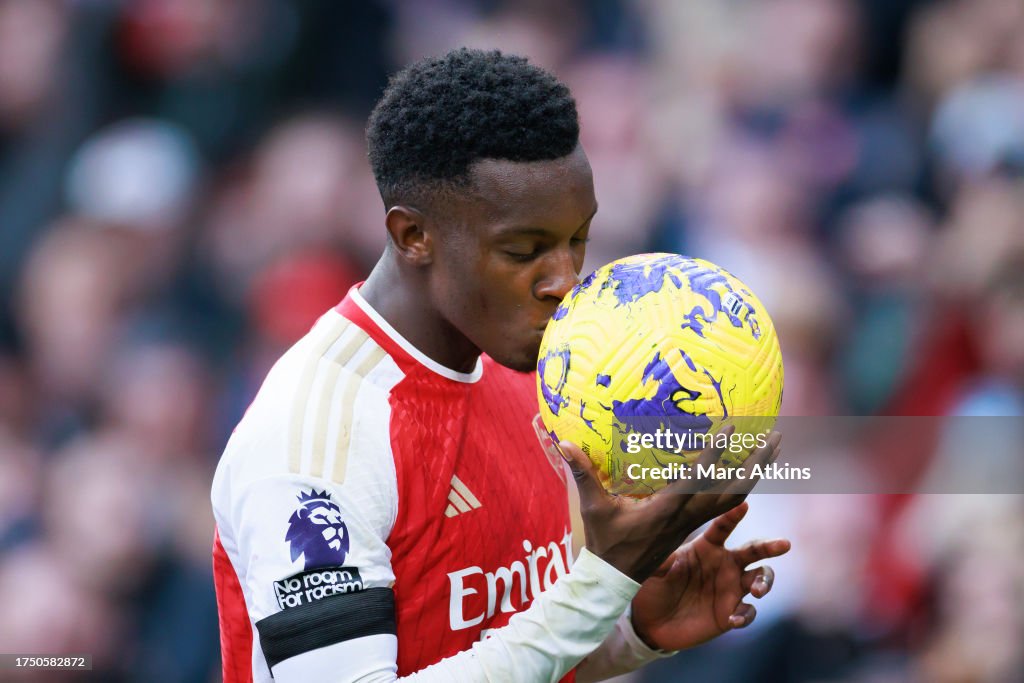 Perhaps not the best fixture for Eddie here, but hear us out…
Last season when Jesus went down injured Nketiah stepped in, and then stepped out again, just as rapidly. He just didn't quite grasp the opportunity fully. Well, perhaps he has learned from that this time, as at the first time of asking he issued a statement of intent, in the form of a very fine hat-trick. The news on Jesus is that he could be out for a 'few weeks'. Given that it is a 'hammy' that may be conservative at best, and even then he will surely have to be managed back in again. Until it, or something else, inevitably goes again.
At a ridiculously cheap £5.5m here is a limited time opportunity to jump on the main striker, for a title contender, that is in form and free-scoring.
As we alluded to above though, perhaps this week is not necessarily the best one to do that, but if Jesus is indeed going to miss a good few weeks then you can at least look forward to a run of Burnley, Brentford, Wolves and Luton. At 5.5 he is probably cheap enough to persuade even those playing two up top to convert for a bit, as your current sub striker is most likely only £1m or so less anyway. If not this week, then you could always plan accordingly to free up the necessary funds for next week.
BONUS – Liverpool TEAM vs Luton Town (A) – (Matt)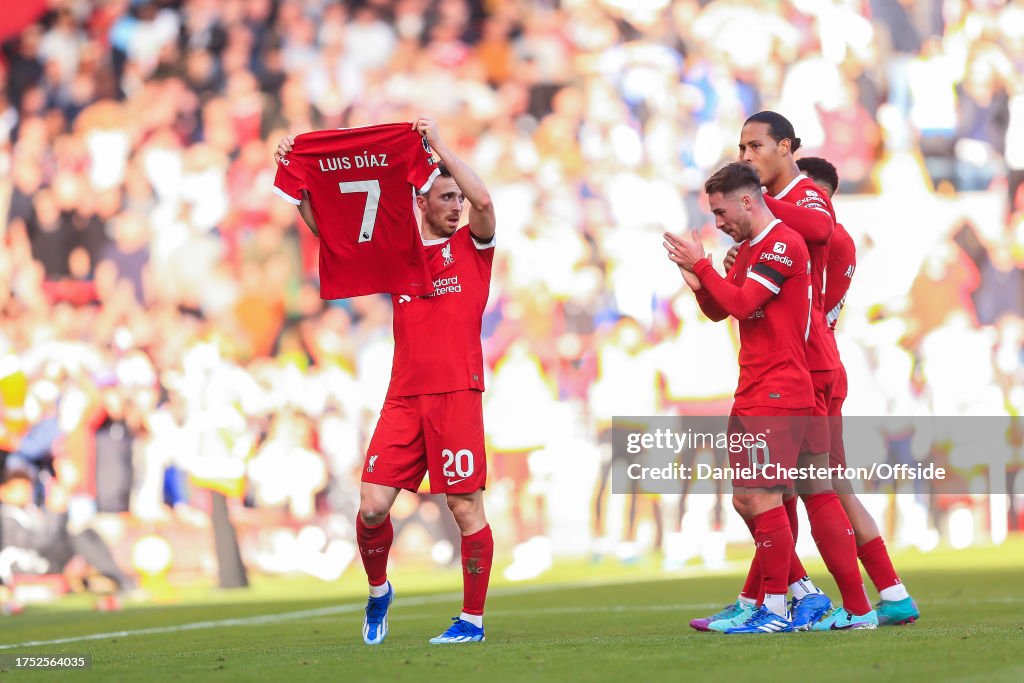 It has not been a good year for the promoted teams, and I can't see that improving for Luton as they come up against Liverpool 2.0! Klopp's rejuvenation of this Liverpool side is in full swing, and they have been looking better and better as the weeks have gone on. Luton are the 3rd best team for opposition defenders to face. The have given up 180 points to opponent defenders with Burnley giving up 187 and Sheffield United giving up 221 points. Luton are also one of the top 5 teams for midfielders to face with the Hatters allowing 226 points to their opponents. Sheffield United once again top that stat allowing 276 points. For once, Luton aren't one of the worst for giving points to the strikers of the other team probably due to playing a low block and sitting back to defend. They have still given attackers of the opposite team 71 points.
Something that will make for great reading is where exactly on the pitch Luton have conceded all their goals. Luton have conceded 20 goals so far this season. One of those was a penalty, one was an own goal but the other 18 were all from open play and ALL have been scored from the fright hand side! Who plays as RW for Liverpool? Oh that's right, that small one-season wonder. I think his name is Mo Salah. This is fantastic reading if you own Salah, Trent or Darwin. That right side seems to be wide open for attacks so Darwin can get on the end off crosses, Salah can score and Trent could get a haul too.
Trent (£7.9) needs a game where he can kickstart his returns as this has been his worst attacking season since 2016/17 when he had only came onto the scene. Trent only has 1 assist to his name so far so will want to seriously increase those numbers and this game is a great chance to do that. If you are one of the 8.3% that own him then this could be the weekend that will reward you patience!
Mo Salah (£12.8) is the obvious choice for Liverpool cover. I spoke about him last week along with Darwin and both returned. He is a real captaincy choice this week but even if you don't armband him then owning him is a minimum. He has continued his extraordinary form with five goals in his last three games, and eight goals and four assists in total. As I stated last week, Salah has the 2nd highest xG and 5th highest xA. It is a matter of top of the pile vs bottom as Liverpool, who have scored the 2nd most goals in the league (23), come up against Luton, who have conceded the 4th most goals (20). Liverpool have been given a 56% chance to score 2.5+ goals in GW11 and I hope that comes true. Salah has still only blanked once this season coming in that infamous Spurs game where the disallowed Diaz goal would have been a Salah assist. If that did stand, then Salah would be on 18 consecutive FPL returns which would have broken a record instead of sharing it with Jamie Vardy for 15 consecutive returns. I don't think I am far off the mark by stating Salah is the most consistent FPL scorer that has ever played the game!
A bad bit of news is Alexis MacAllister is one yellow card away from a suspension. This isn't exactly a worry though as he is probably the one regular midfield Liverpool option least likely to make it into our sides. Playing as the deep lying no. 6 doesn't utilise all of MacAllister's talents but I do feel that Szobo and Gravenberch are the better attackers. I would actually like to see Klopp move away from his 4-3-3 and maybe go towards MacA and Gravenberch as LCM and RCM with Szobo as CAM but that could prevent Trent moving into the DM role. I won't give more tactic ideas as Klopp certainly doesn't need them!
Speaking about Szobo (£7.0), he is the type of midfielder that Liverpool have been searching for probably since the loss of Gerrard but definitely since the loss of Couthino. The 22-year-old Hungary captain is really proving his worth this season with 1 goal and 4 assists in the league. In GW10, he created 4 chances, 2 of which were deemed big chances. He did grab two assists so I would certainly classify them as big! Now for anyone that saw Salah's goal you will know that both Egyptian and Hungarian got lucky as Turner obviously owns both in FPL. Szobo now sits joint 3rd amongst midfielders for chances created, level with the now injured Pedro Neto.
If Salah is on fire, then Darwin Nunez (£7.5) is certainly igniting. The man is having the opposite 2nd season syndrome to everyone else. Last year, he was the butt of most people's jokes (mine included) for how he couldn't hit water if he fell out the side of a boat. Those jokes were earned as he wasted chance after chance but this year the young lad is finishing, providing and just causing chaos. Klopp's heavy metal football was made for Darwin! At the weekend he has 5 shots, 2 big chances, 1 goal and 1 assist, all combined for a xGI of 1.17. Now that assist was lucky as he had a shot saved and rebounded for Jota to finish. All the FPL points count though no matter how we come by them. 10 points in GW10, only 7 points behind Haaland since GW8 but still about 30 points behind him overall. Liverpool still haven't played any of the promoted sides yet with Luton being the first so will Darwin close that gap as Haaland and co are about to embark on their "tough" fixtures?
Jota (£7.7) actually had a higher xGI this weekend over Salah with his one goal but only just with 0.99 vs 0.95. Szobo was on 0.8 by the way. Jota is another man who is having a good season with 3 goals and 2 assists. Honestly there are a litany of options for Liverpool and Kloop is spoilt for choice. Unfortunately, there is the terribly distressing situation that Luis Diaz is in and everyone is still hoping a happy and swift solution is on the horizon but I'd imagine he will miss this weekend again. That should mean Liverpool start the game with the same front three of Jota, Darwin and Salah against Luton. Gakpo (£7.2) is still coming back from injury and really he has dropped down the pecking order with the form of the other three. He did come on as a sub last week against Nottingham Forest and scored a late goal that was ruled out for offside. Will we see this a lot more this season where the attacker that Klopp brings on will return? Does it mean we can just pick a Liverpool player and stick with him even if he doesn't start? This probably isn't the case as it's really just Darwin who has been doing the damage from the bench but Gakpo, Elliot and Jota have done it too (I'm counting Gakpo's ruled out goal just for now). If I were to rank the Liverpool assets for who to own it would be Salah, Darwin and Tsimi just due to the Robbo's long term injury.
BONUS – The best of the rest – (OddDane)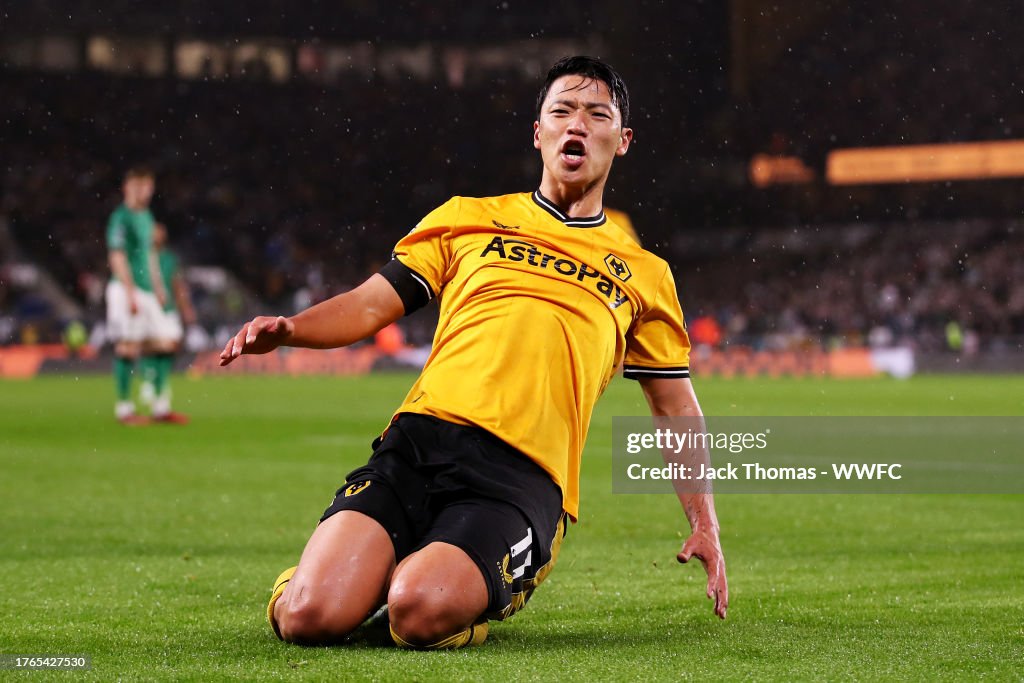 Now, I can't help but address the elephant in the room – fixtures. Here's a quick question for you: What do teams like Luton, Sheffield United, Fulham, and Wolves have in common?
That's correct; they proudly feature strong performances in the "we expect to concede a lot of goals" and "lo and behold, we DID concede a bunch of goals" EPL table. The rest of us notice with a smirk that they're in the bottom half when it comes to goals against (GA) and expected goals against (xGA).
This, combined with the likes of Bournemouth and Burnley (as previously covered against City and the Eagles), as well as teams like Forest, West Ham, and Onana—err, I mean Manchester United… Well, that last one is a story for another time, I suppose. Shall we pick some gems from their opposing teams?
Then we have Hwang Hee-chan (£5.5m), Wolves' top scorer, who's visiting the Blades on Saturday. Wolves' goal of "just score more than the opposition, lads" should work well here, even despite the unfortunate loss of Neto due to injury. Then we have Sheffield, who… well, I'm just messing with you – they can't score goals, can they?
On to Nottingham Forest, who, while not the worst of the bunch, concede about 1.5 goals per game and are facing the villains who score for fun – nearly three per game. Here, Moussa Diaby (£6.8m) could be your pick, or did I mean to write should? Well, it's him or Watkins, of course. Just remember the Villa rule: the one you don't own will score (and if you own both, it'll be Luiz scoring instead… Ha!).
Finally, I was going to say the Red Devils should score against Fulham, but their top scorer is Scott McTominay (£4.8m), a super-sub defensive midfielder with three goals on record, two of which he scored in, what was it, ten minutes? Fulham also can't seem to score goals, so maybe a defender instead, but weren't they also on the list of most conceding teams? Yes, they were indeed!
Anyway, best of luck out there, folks! Keep those knees in check, avoid transferring under the influence, and you'll be fine. Just remember to have fun, and keep in mind, you can't be performing worse than yours truly anyway!
And there we have it – phew! What a ride that was. We hope you enjoyed the lads taking you through the best picks this week. Now, only to get the correct one …..
Thanks for reading Fantasy Football Tips Gameweek 11. This article was written by Matt, Stone Frog, Jamie Mc, Rosco, OddDane and Inittowinit.
VOTE ON THIS WEEK'S CAPTAIN POLL
FPL FIXTURE TRACKER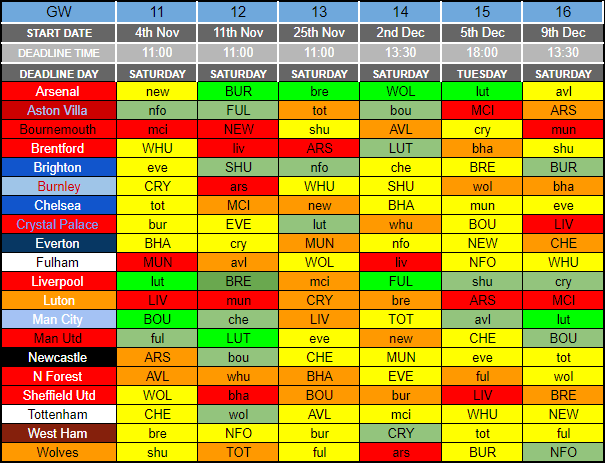 Fantasy Football 247 League Codes:
Both leagues will be shut to new entrants as of 01/01/24.