Fantasy Football Tips Gameweek 12
Welcome to Fantasy Football Tips Gameweek 12
As if you didn't need reminding, we're now in November and, in the Northern Hemisphere at least, that means such joys as the temperatures starting to fall and the nights drawing in – not to mention the gamble of walking through leaves and finding a freshly-placed dog turd lurking there. They say jealousy is a bad thing but it creeps in when you know the weather is getting better elsewhere, south of the equator. That side of the planet, of course, couldn't just leave it at that either, could they? No, South Africa had to beat England in the Rugby World Cup too, didn't they?! Jokes aside, fair play to the Springboks – they deserved it.
Anyway, back to the UK and we've just celebrated Halloween and Bonfire Night. In the case of the former, you could say it was quite the horror show if you didn't have the popular options in your starting XI like Lundstram – sorry Matt and AT – or, for that matter, Mane or Abraham. Those with Soyuncu and Walker were also enjoying an evil laugh to themselves as they moved past their rivals in the mini leagues.
Looking ahead, it's the opportunity for those who haven't had a great weekend to let Gameweek 12 go off with a bang, both in their fantasy football team and in the skies. We're now approaching one third of the way through the season – yes, 33 per cent. Hopefully some of the tips below will help your team be one that lights up the whole sky with a bang, rather than one of those disappointing ones in a supermarket value pack that fizzles away and does nothing, leading to groans of disappointment and the panicked sounds of people saying not to return to it. Yep, we've all been there.
Goalkeepers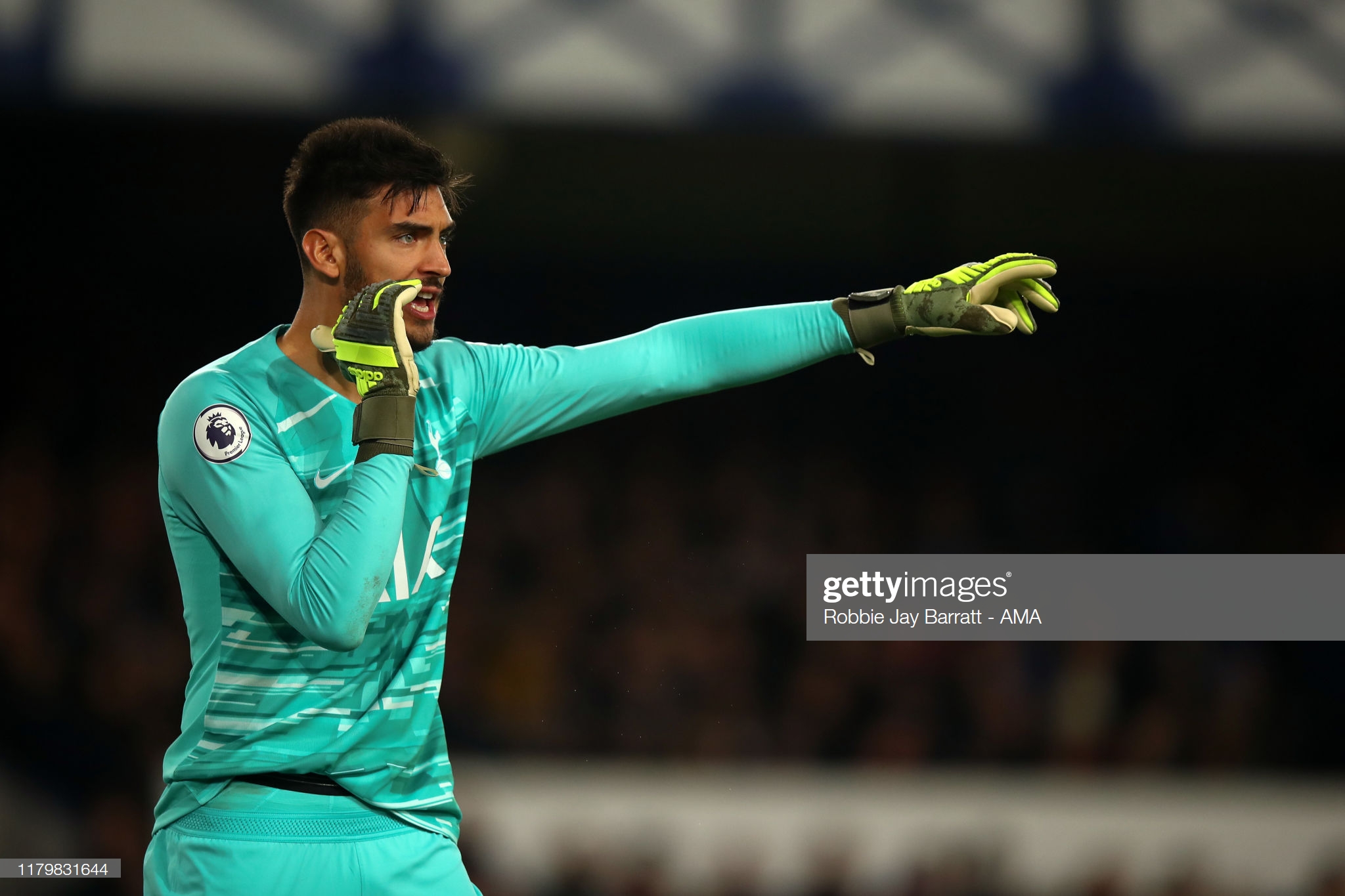 My first selection is the goalkeeper who put on a heroic display for his team when they played Liverpool at Anfield and conceded a last minute equaliser up the road at Goodison Park a week later as Spurs were down to 10 men following that injury you don't even want to think about. I, of course, mean Paulo Gazzaniga. Some of the saves he pulled in that Gameweek 10 tie were fantastic and you could argue the home side should have scored about four or even more against a pretty unpredictable Spurs squad. At £4.5m, he is the North London side's number one goalkeeper whilst Hugo Lloris is sidelined indefinitely – as Pochettino is rumoured to be sniffing around the Ajax side for a stand-in when it comes to the January transfer window.
Looking ahead to his fixtures, the Argentinian who hails from the same small town as his boss has got Sheffield United at home this gameweek, as the two sides meet in the league for the first time since 2007. When it comes to meetings at Spurs' stadia, the last two have finished in the home side's favour with clean sheets both times. Whilst both squads and managers have differing fortunes – Chris Wilder is doing an incredible job at the moment – you can't help but think that, surely, Pochettino's men need to put the disappointment of the start of the season behind them and actually start to put in worthy performances. A trip to West Ham is on the cards next, before Bournemouth then come to town, two teams who are also unpredictable when it comes to performances.
Rightly joint top of the form table is my next suggestion and, breathe in, it's a Watford player! Costing just £4.8m, Ben Foster has been the main reason why Watford aren't already dead and buried – the fact he has amassed 25 points and six bonus in the last four gameweeks speaks absolute volumes. In the last fixture against Chelsea, the man from Leamington Spa managed the most saves of his campaign so far with eight and, unbelievably, produced a headed goal attempt to force a good save off Kepa at the end.
For Watford this weekend, it's the opportunity for pundits everywhere to dig out one of the great phrases in football punditry: the relegation six-pointer! The trip to Carrow Road already looks like a huge game and Quique Sánchez Flores and his squad will be looking to the fact Norwich have only scored two goals in the last six Premier League fixtures as the likes of Teemu Pukki are constantly denied any decent service. That's led to a less-than-desirable 11 in as many games. Once Watford have returned from Norfolk, they then face Burnley at home and Southampton away – who have so far scored 14 and 10 goals, respectively – and so it's a massive month if they want to stay in the top flight.
Whilst Sheffield United's Dean Henderson should be given a mention as he sits on top of the clean sheet tables alongside Man City's Ederson with five from 11, the next three fixtures against Spurs, Man United and Wolves are rather off-putting. Therefore the next actual suggestion is Wolves' Rui Patricio at a slightly more premium price of £5.2m, when compared to the other offerings in this section at least. Owned by just 12.4 per cent of teams, he has so far kept three clean sheets and collected 46 points, averaging just under four per match.
The main reason for my selection, however, is down to the fixtures the Portuguese shot stopper has ahead of him. Whilst Villa at home may not be guaranteed to keep a clean sheet – says the Villa fan, thinking about Dean Smith's attacking brand of football and keeping everything crossed – the greens and greys of the fantasy football fixture tracker, or the green and yellow of our own schedule, that run between now and Gameweek 17 suggest there is a nice run of ties to look forward to. Indeed, once the Midlands derby is out the way, there are trips to Bournemouth and Brighton, with visits from Sheffield United and West Ham.
Defenders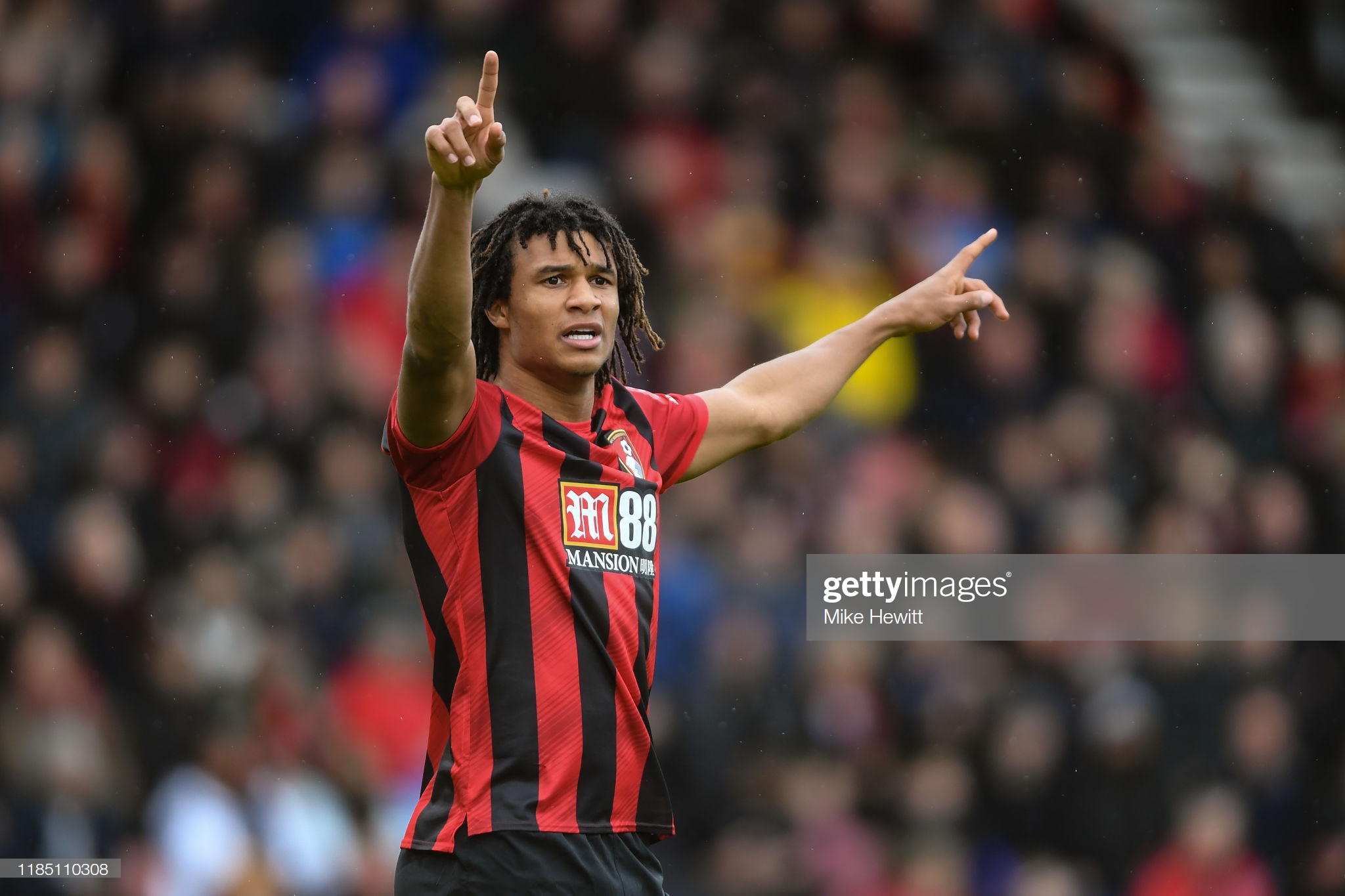 As you'll probably remember from last season, the premium picks were the top picks when it comes to points and this campaign is also beginning to follow suit, as Leicester's Ricardo Pereira and the Liverpool duo of Trent Alexander-Arnold and Andy Robertson sit in the top four. Of course, you don't need me to tell you that this season's hero, John Lundstram, does go against that grain as he sits pretty at the top with a ridiculous 68 points, having risen from his starting price of £4m to £4.8m already. Thanks to the two he scored against Burnley, the Sheffield United number seven is also at the top of goals scored by a defender, with three. He is deserved of a place in the FPL hall of fame, joining legends including Michu, Charlie Adam when he was at Blackpool, Mahrez in Leicester's title winning campaign and last season's Wan-Bissaka and Matt Doherty.
However, on the presumption you have the 25-year-old in your team, I'll then swerve to Nathan Ake, who was excellent in the 1-0 win over Man United. That was his third consecutive clean sheet and followed on from two 0-0 results against Norwich and Watford which saw the Dutchman pick up two bonus points in each. Funnily enough, he was one of the most-picked defenders at the very start of the season but then disappointed many FPL managers – myself included – as just seven points were collected over Gameweeks 1 to 5. Since then, however, it's been 39 from six and therefore an average of 6.5 per match in that time.
Offering somewhat of an attacking threat, with a goal and assist to his name so far this season, the former Chelsea player now travels to Newcastle to face a team that has been playing better since its 5-0 loss to Leicester, having defeated Man United and West Ham, picked up a draw against Wolves and gone down by just the one goal away at Chelsea. Bournemouth fans who do make the five-and-a-half-hour car journey up north this weekend can, however, be buoyed by the fact the Magpies have the second fewest goals scored with nine – only Watford fare worse with six. They will also hope there's not a repeat of the last time the Cherries visited St James' Park – when it finished 2-1 to the home side – and, instead, ends up like the two previous trips which ended up 0-1 and 1-3 to the away team. If Ake does not get in and amongst the points in that fixture, there's then the opportunity for him to redeem himself against Wolves back at home two weeks later.
Should you not want to fork out £5m for a Bournemouth defender, there is of course the alternative in the form of Diego Rico, another player who started the season at £4m and then rose up in price as FPL managers noticed the minutes being played and points gained. Whilst still at the bargain basement price of £4.3m, the Spaniard has notched up 19 points in the last three fixtures and seems to be a set part of the starting XI as he has now played 90 minutes in seven consecutive matches.
Our resident Newcastle fan will now be happy to see one of his team's players make the next pick, as Jetro Willems has caught my eye. The number 15 is on a season-long loan from Eintracht Frankfurt with an option to buy and, should he continue with the form he's in at the moment, you would like to think Mike Ashley would dip into his purse and fork out to make it permanent. So, may I be the first to wish Jetro a safe journey back to Germany at the end of the campaign.
Owned by just 1.2 per cent of managers – making him a great differential – the £4.5m defender already has a goal, two assists, six bonus and a duo of clean sheets, totalling 40 points. As previously mentioned, the tie against Bournemouth on Saturday could go either way, however trips to Aston Villa, Sheffield United and Burnley join home ties against Southampton and Crystal Palace between now and Boxing Day. The game against Man City in Gameweek 14 is the speed bump in what could be a smooth road and would probably be a good time to stick the player on the bench.
Fikayo Tomori has shown himself to be a great way into the Chelsea defence. Even though his price has risen, it's still only £4.8m which wouldn't usually get you 720 minutes out of a possible 720 from Gameweek 4 to now. Whilst he has only kept two clean sheets in that time, as Brighton and then Newcastle didn't manage to find the back of the net against Frank Lampard's men, he can still look ahead to favourable fixtures once the Champions League game against Ajax is out the way.
I say that with confidence as the trip to the Etihad in Gameweek 13 is the only tie between now and Gameweek 18 that would make you want to stick him on your bench. First up is Crystal Palace who have scored seven in as many games, whilst West Ham and Aston Villa then make up the next two fixtures after that trip to Manchester City. In the case of the Hammers, two games have passed without a goal let in, whilst the four meetings against the Villains have seen just one conceded, as the West Londoners have scored 11 in that time.
It's no wonder Leicester City are where they are in the table when things are working so well at both ends of the pitch. Ben Chilwell and Caglar Soyuncu, priced £5.6m and £4.8m respectively, have been the star players of a Leicester defence that is the joint-best with Sheffield United, when it comes to the number of goals conceded. Kasper Schmeichel has only had to pick up the ball from the back of the net eight times so far, which is one less than the combination of Adrian and Alisson at Liverpool and two fewer than Man City's Ederson. Chilwell and Soyuncu have been at the centre of both that and the threat at the opposite end of the pitch, meaning they have been seriously among the points. Typically, I opted for the more-expensive Ricardo Pereira in my team and, whilst he has slightly more points in total compared to his counterparts, the Portuguese number 21 has been less prolific in the last couple of weeks. Between this trio, however, there has been four goals and five assists, along with four total clean sheets.
Arsenal come to the Kingpower Stadium this Saturday in a game that could well be the first real challenge for the Leicester defence and it's for that reason that they have been given the last mention in the article. Whilst the Arsenal backs have been notoriously porous this season, laying claim to just two clean sheets so far, you could say there could be further attacking gains to be had, though it's not realistic to expect that from your defenders week in, week out. There is also the threat from Aubameyang, who has scored eight so far and has netted three in two meetings with the East Midlanders. The service of great fixtures then resumes after the Gunners, as you then have to look to Gameweek 18's opponent, Man City, for the next toughie. Other than the obvious obstacle of price rises and resultant affordability, perhaps hold off on a Leicester defender for one gameweek if you don't yet have one.
Midfielders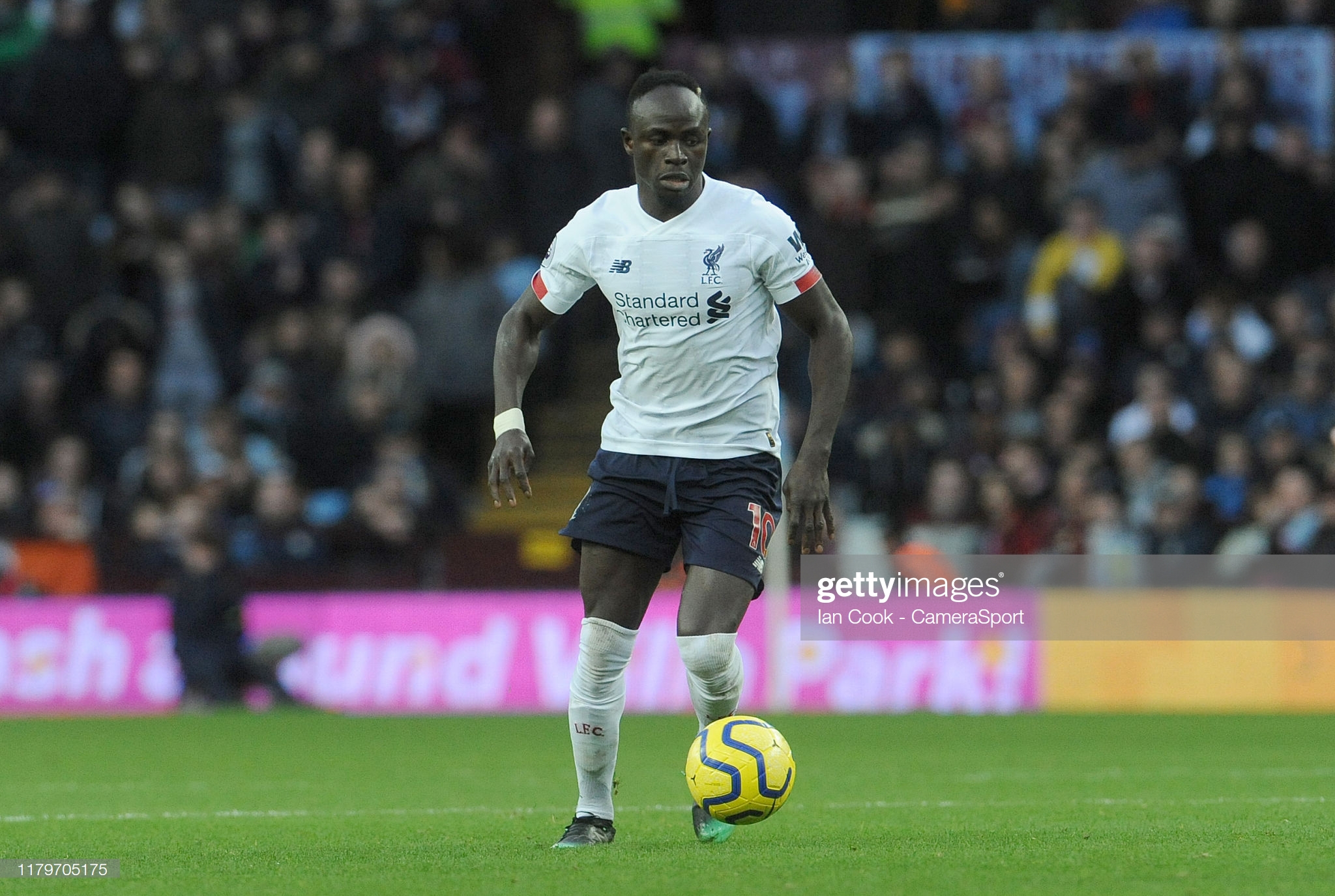 My first midfielder pick is probably no surprise whatsoever. I try not to be predictable, but you just can't look past Sadio Mane. On my wildcard this season, I bit the bullet and chose him over Salah to save the money and he has definitely repaid me since. Ironically, he's now only £0.3m cheaper and so could well overtake the Egyptian in a matter of weeks if things keep going the way they are at the moment.
As I'm sure all of you who support a Premier League team can testify, it's quite the bittersweet feeling when one of your FPL players scores against the team you support in 'real life'. That was me when Mane managed to assist Robertson's equaliser and then went and scored the winner as the last touch of the ball. I don't know if it's because I'm a Villa fan or because I know what the Liverpool team are like, but I just knew they were going to win – even before Robertson's goal. Anyway, that game was the sixth time the Senegalese has found the back of the net and fourth time he has set one up for someone else. And that's even before he faces this weekend's opponents.
Ah wait, yes. That's Man City, a game that could well decide who wins the Premier League title this season. Well, as tough a game as it no doubt will be, Mane has managed to score five and assist one in 12 games. Crystal Palace lie in wait after the international break, who have always been quite the pain in the Merseysiders' behinds, however life then gets quite a bit easier for the Reds on the run up to the festive period with Brighton, Everton, Bournemouth and Watford. I doubt, however, Klopp will allow his players to take time off for Christmas shopping – it's already shown that they will need to win each and every game to stand a chance of being first at the end of Gameweek 38.
Having sung the praises of Leicester's defence, it's probably no real shock that I'm also recommending you take a look at James Maddison and Youri Tielemans, who would set you back £7.3m and £6.5m respectively. The duo have joined Ayoze Perez in bringing in the FPL points for managers and league points for the Foxes, though I still can't bring myself to recommending the guy who signed from Newcastle back in July.
In the case of the former England under 21 player, anyway, he has scored and assisted three and, with each singularly taking place, it means more than half of his league games have brought a return in some shape. As for the cheaper option in the Belgian 22-year-old, there are three goals and two also set up, with four bonus along the way, coming to a total of 51 points – only two fewer than his colleague who costs £0.8m more. That's something to bear in mind for the more cash conscious players among us!
As previously mentioned, Leicester face a less than solid Arsenal defence and they can also look back fondly on the last two times the Gunners have come to the Kingpower Stadium, as a total of six have been netted in 3-1 and 3-0 victories. One of those was scored by Tielemans, too. Even before this season, where Rodgers' men now sit third in the table, accompanied by the second-most goals scored with 27, they have had a good record against the Seagulls, the next opposition. An impressive seven have been put past Mat Ryan in the four meetings since they were promoted to the Premier League.
Looking away from Leicester, I'll briefly mention the Villains and their budget-friendly John McGinn at £5.8m. Whilst Wolves will be looking to avenge their League Cup defeat, as Raul Jimenez is also finding form again, the lads in gold and black have not been as solid at the back when compared to the previous season. I fancy McGinniesta, as the Aston Villa faithful like to refer to him, to offer the kind of threat he did against the likes of Liverpool, Arsenal and Spurs, which has contributed to a total of three goals and two assists. Not bad for someone with such a modest pricetag.
The trip up the Aston Expressway and M6 to Molineux is one of two crucial games, as the visit of Newcastle after the international break is ahead of three more difficult fixtures in the shape of Man United, Chelsea and Leicester. That said, the former Hibs man has shown himself to be more than worthy opposition to the big teams and there is the reward of a Christmas schedule that delivers much kinder games to the claret and blues.
"What do I do with Raheem Sterling?" has been the question on the lips of a good few FPL managers already this week following his one-point total at home to Southampton, leading to a whopping two-pointer as captain. The £12.1m player has already been transferred out by 72,000 players, making him the fourth favourite to face the axe, behind Heung-Min Son, David Silva and Mo Salah.
Looking at his stats, he has seven goals and one assist, however five of the times he scored where in the first three weeks. That translates as 31 points from Gameweek 4 to now – 28 less than Mane, 23 lower than Kevin De Bruyne and three below Mo Salah's total. Even more depressingly, it's still eight points until he reaches Christian Pulisic's collection over the same period and he's only played more than the golden 60 minutes three times, with a trio of games missed entirely.
This week it's another uncomfortable return to Anfield for the alleged Real Madrid target, especially when you consider the fact the 24-year-old has only set up one against his former club in seven league encounters. After that, it's Chelsea, who he has three goals and two assists against in 14 across all competitions, before Newcastle who have only conceded three of his attempts in 11 matches. Hardly encouraging statistics and so, yes, it may be time to look elsewhere with all that money tied up – especially as he is only £0.1m more expensive than he was back at the start of the season, should you need to hurriedly buy him back.
Man United have three big games coming up, as they 'welcome' Brighton to Old Trafford after the international break, with Sheffield United and Aston Villa following on. Anthony Martial seems to have already made a difference to the side since his return from injury, as much as the 1-0 loss to Bournemouth gave a quick reality check. The Red Devils' win rate is 77 per cent when the Frenchman is in the starting XI, quite a difference to the 28 per cent when he isn't. That works out at 2.4 points per game compared to 1.2 – or 2.3 goals scored compared to 1.1.
Costing £7.6m and owned by just 6.4 per cent of managers, he has three goals and one assist to his name, which isn't bad having played just 440 out of a possible 990 minutes. He is, however, just one to keep an eye on at this stage as it's also worth knowing the 23-year-old hasn't scored more than two FPL points in any game against the Seagulls and then faces that Sheffield United defence that has only conceded eight so far. If your purse strings are a bit tight, there's also the £6.2m Daniel James who, compared to his colleague, has found the back of the net the same amount of times but has set up one more.
Forwards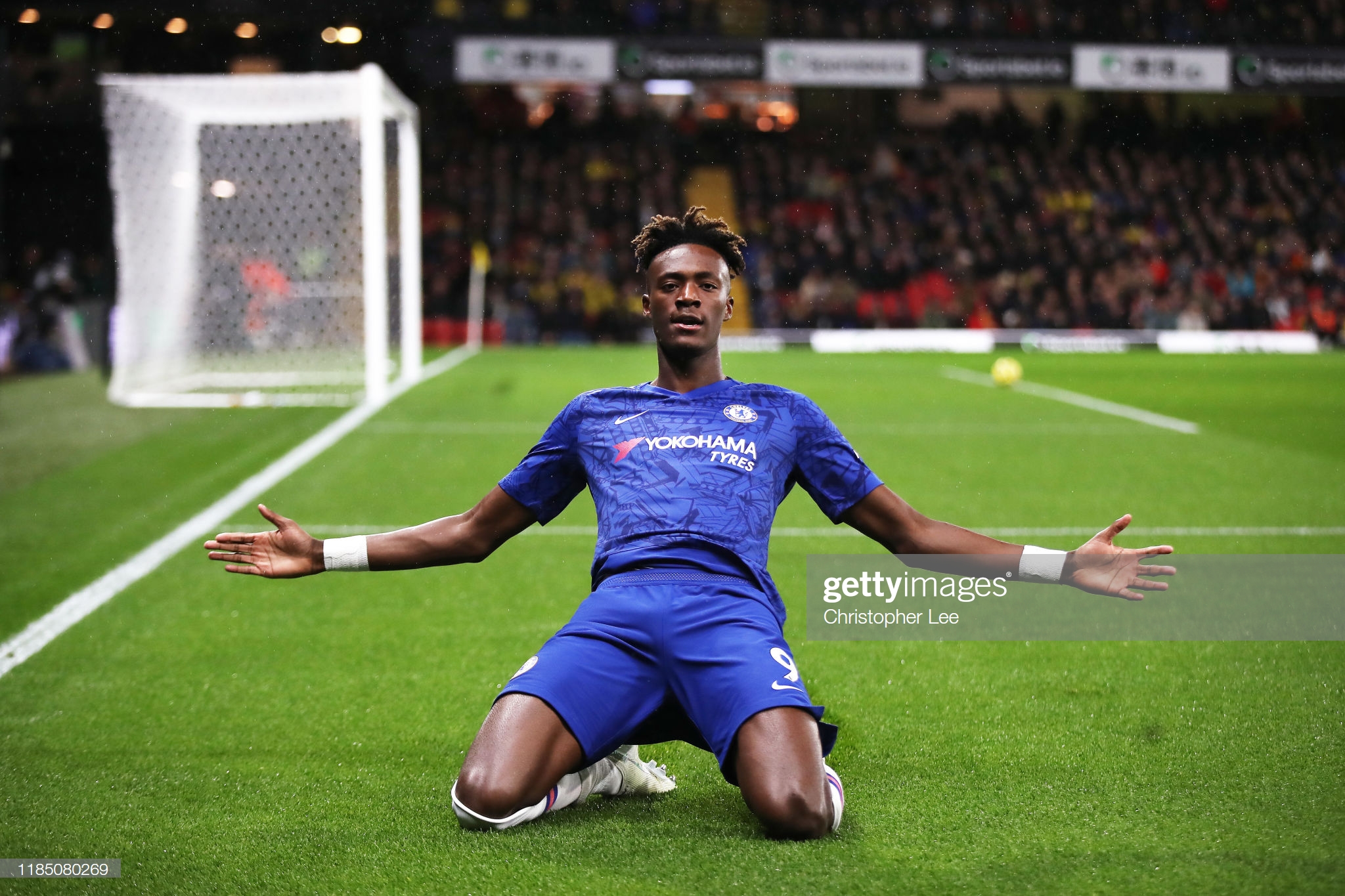 My picks when it comes to forwards are, coincidentally, the three most transferred-in players within that department and I feel I must start with Tammy Abraham. He is now an essential player to have in your team if you don't already – especially with a very reasonable £7.9m price tag, meaning you can spend some cash elsewhere. Indeed, the player who has the number nine on his back has nine goals and 73 FPL points to his name, second only to Jamie Vardy on both factors.
The run up to Christmas is quite straightforward for Chelsea, bar ties away to Man City and Spurs in Gameweeks 13 and 18. That duo will prove to be challenges for the lad from Camberwell in London, whose goals have only come against squads in the bottom half of the league, with the exception of Sheffield United. Crystal Palace are up first as Tammy can look back on the one he scored against them whilst in a Swansea shirt and the Blues look to make it 11 consecutive games of scoring at least one against the Eagles. Sixteen goals have been scored in that period since March 2014.
So, another player within that top three of transferred-in forwards is actually the player who sits at the top of the pile in more ways than one. So far this week, 169,000 FPL managers have seen it fit to bring Jamie Vardy into their team, contributing to 27.5 per cent of the seven million players. The £9.4m party icon doesn't need much introductions as he leads the race for the Golden Boot after finding the back of the net 10 times already – helped, of course, by that match away at Southampton.
As for his record against the opposition coming up, well, put it this way, I'm very strongly tempted to captain him when he faces Arsenal this week. In eight meetings, he has scored as many – that includes two the last time the two sides met at the Kingpower Stadium, along with a trio across both ties in the season before that and a total of three in the campaign where they went on to win the title. The 32-year-old's relationship with Brendan Rodgers – professionally, of course – has brought the best out of him as he has now scored 19 times since his coach's reign in the East Midlands began, five more than any other top-flight player over the same time. Brighton are then next for the Foxes, a team Vardy also likes to play against, having slotted away three in the four ties since the Seagulls were promoted to the Premier League.
Completing this well-bought trio is Raul Jimenez, who seems to be rekindling the kind of form that made him such an FPL favourite last season. The £7.2m player is £0.3m cheaper than he was at the start of the season, as the goals and assists were initially reserved for the cup games, however the 28 points in the last four games show he's transferring that to the league. The Mexican has scored two and set up as many in that period, helping to lift his team to 12th in the table.
Looking ahead, he's against a Villa team that has conceded 18 so far this campaign – only the teams in the relegation spots have let in more – which means there is every chance that the number nine could get in and amongst the points once again. After that, Wolves continue to enjoy a run of fixtures that give the opportunity for them to look up the table further, with the Vitality Stadium the location for their match against Bournemouth after the international break. That's a squad Raul has only played against twice – as they played each other home and away in the top division for the first time ever last season – and yet he managed to score one in both.
Thanks for reading Fantasy Football Tips Gameweek 12. This article was written by Swirly.
FPL FIXTURE TRACKER

FIXTURE TRACKER LINK
Fantasy Football 247 League Codes: